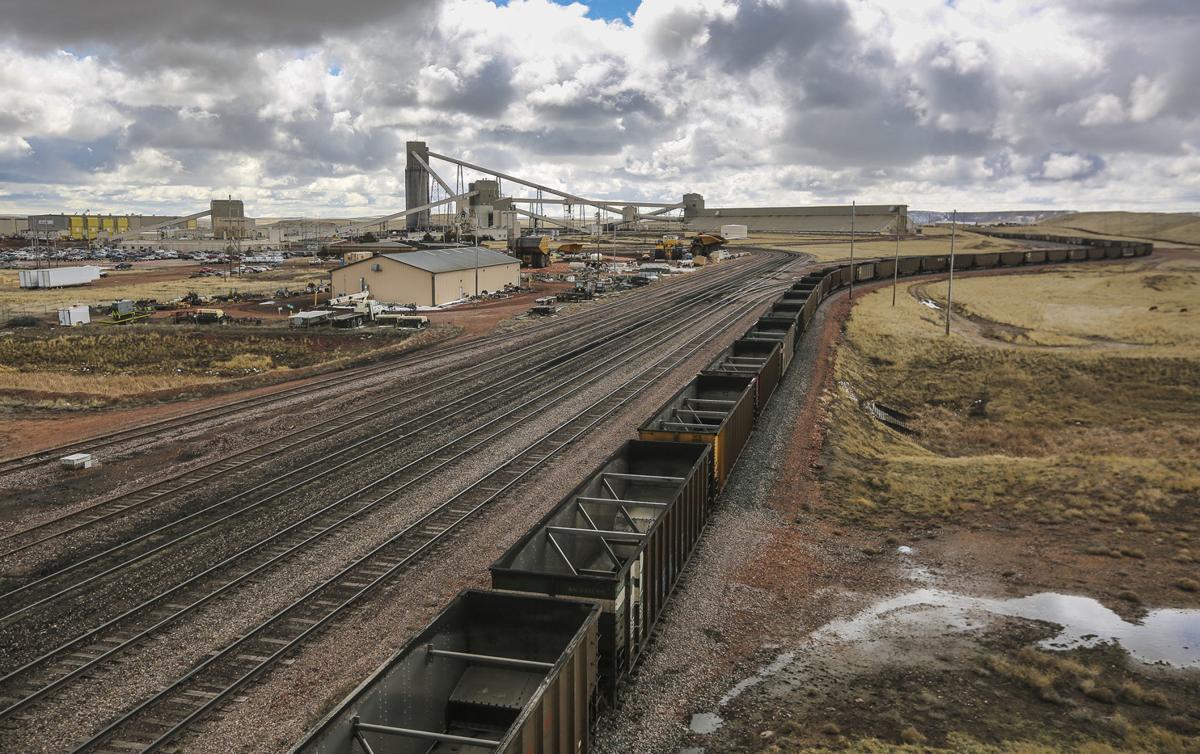 Wyoming could still sue Washington in the ongoing battle over a coal export terminal.
Gov. Mark Gordon continues to mull an original lawsuit against Washington after the state blocked the construction of the largest coal export terminal on the West Coast, he said in an interview with the Star-Tribune.
"I've asked Attorney General (Bridget) Hill to give me all options on an original lawsuit," he said. "It's something that's been very much in our conversations."
The Millennium Bulk Terminal, positioned on the Columbia River at Longview, hit a major roadblock when the Washington Department of Natural Resources denied a necessary lease for construction on environmental grounds. In the latest development, the Washington State Court of Appeals in August upheld the state's choice to deny the required state-owned land permits for the terminal.
Once completed, the terminal would ship coal produced in Wyoming's Powder River Basin to international markets, boosting the state's economy, industry groups and Wyoming lawmakers say. If the terminal opens, Wyoming would funnel an estimated 16 trains of coal to the terminal on a daily basis. The terminal would also be closer than the Westshore Terminals further north in Canada and ultimately shave off some transportation costs.
To Rep. Chuck Gray, R-Casper, a state-to-state lawsuit would be more effective than one from a private attorney hired by the state. This year, Wyoming's Legislature passed a bill that would have given state lawmakers standing to consider a possible lawsuit.
"This bill is so important for being able to export our coal," Gray, who sponsored the legislation, wrote in a statement Wednesday. "Just phase one of the Millennium Coal Export project would create thousands of jobs."
"I vetoed it not because I didn't think it was a good idea, but because I thought all things in time from the appropriate sources," Gordon said Tuesday. "If you have two voices representing Wyoming, the chance for confusion is enhanced."
Gray responded by saying he wants the governor to stop vacillating and act.
"This is an urgent, pressing issue to protect Wyoming jobs, but Gov. Gordon's veto and tiresome stall tactics are the opposite of what Wyoming needs," Gray stated. "Amazingly, it's been over eight months since he vetoed HB0251 and over seven months since the stay of the private case. For over half a year, Gov. Gordon has said his Attorney General has been 'looking' at this."
Though Wyoming leads the nation in coal production, overseas export of coal remains minimal. And the state faces an uphill battle to buoy the waning industry. The vicissitudes of international markets, steep transport costs and public pressure to block coal export terminals all have left murky the prospect of reviving global coal exports for Wyoming, several analysts said.
Gray vowed not to give up on the issue. He plans to reintroduce the bill this session.
The business news you need
With a weekly newsletter looking back at local history.