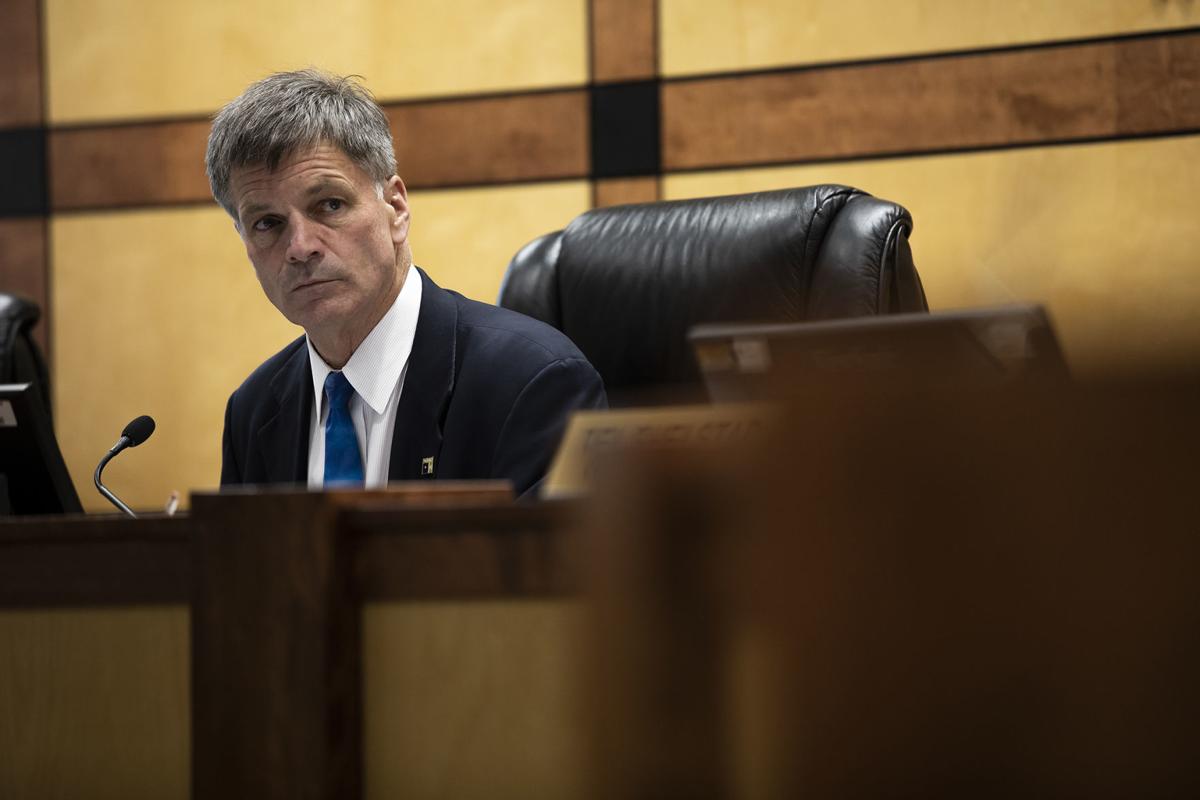 As Wyoming's fiscal future teeters on the whims of energy markets, state leaders are searching for solutions.
On Monday, the state's executive branch officially introduced Power Wyoming to lawmakers, a new initiative led by Gov. Mark Gordon to study the economics behind the state's sizable reliance on coal, oil and natural gas production for revenue streams.
"The hard truth is, Wyoming faces many external pressures impacting our future and those have often seemed to drive our own economic fate," Gordon said in a statement. "There are many economic forces out of our control, including other state and federal policies, market demands and world events. However, there are many ways we can control our destiny to position Wyoming for economic stability — but they require planning and action."
Preliminary data presented Monday to the Legislature's Revenue Committee revealed an ominous financial outlook for the Equality State.
Modeling conducted by state economists forecasts a sustained slump in revenue, job and population numbers. According to projections produced by University of Wyoming economist Rob Godby, the state faces a structural deficit with overall mineral revenue likely declining 10 percent as early as next year thanks to declining demand for coal, low natural gas prices and an unstable oil market.
The state will probably take the biggest financial hit from its ailing coal industry. According to the U.S. Mining Safety and Health Administration, Powder River Basin coal production last quarter dropped by 9 percent compared to the same period in 2018.
The launch of Power Wyoming also comes on the heels of last month's Consensus Revenue Estimating Group report, which projected the state could lose approximately $185 million in revenue in just three years.
The two lawmakers who chair the Legislature's Joint Revenue Committee hailed the project.
"I want to compliment the Governor for his willingness to analyze the carbon risk facing the state," Sen. Cale Case, R-Lander, said in a statement. "When I began serving in the legislature, we believed coal would last 200 years. Now with both coal and natural gas in decline, we are facing a new reality."
"Now that we have a solid understanding of what needs to happen, the real work begins," stated Rep. Dan Zwonitzer, R-Cheyenne. "We are now faced with difficult policy decisions and decisions about how best to solve our state's structural deficit."
A governor-led endeavor to confront impending revenue shortfalls began this summer under the name Energy Futures Modeling Group. At a Oct. 15 press conference held with journalists, the governor said the group had changed its name to Power Wyoming in an effort to look at forthcoming revenue losses, but also fresh opportunities for the state.
"It has been my interest to make sure that Wyoming citizens, the people of Wyoming and policy makers have a clear eyed, full and transparent understanding of what our state faces as we go forward," Gordon said.
This comes as the Revenue Committee considered a bill Monday to cut the coal severance tax rate from 7 percent to 6 percent — the same rate as oil. It's not the first time the bill has proposed easing the tax burden on industry. The draft bill failed to pass.
In 2017, lawmakers introduced, but did not pass, a similar bill to reduce the tax rate for the mineral.
The business news you need
With a weekly newsletter looking back at local history.