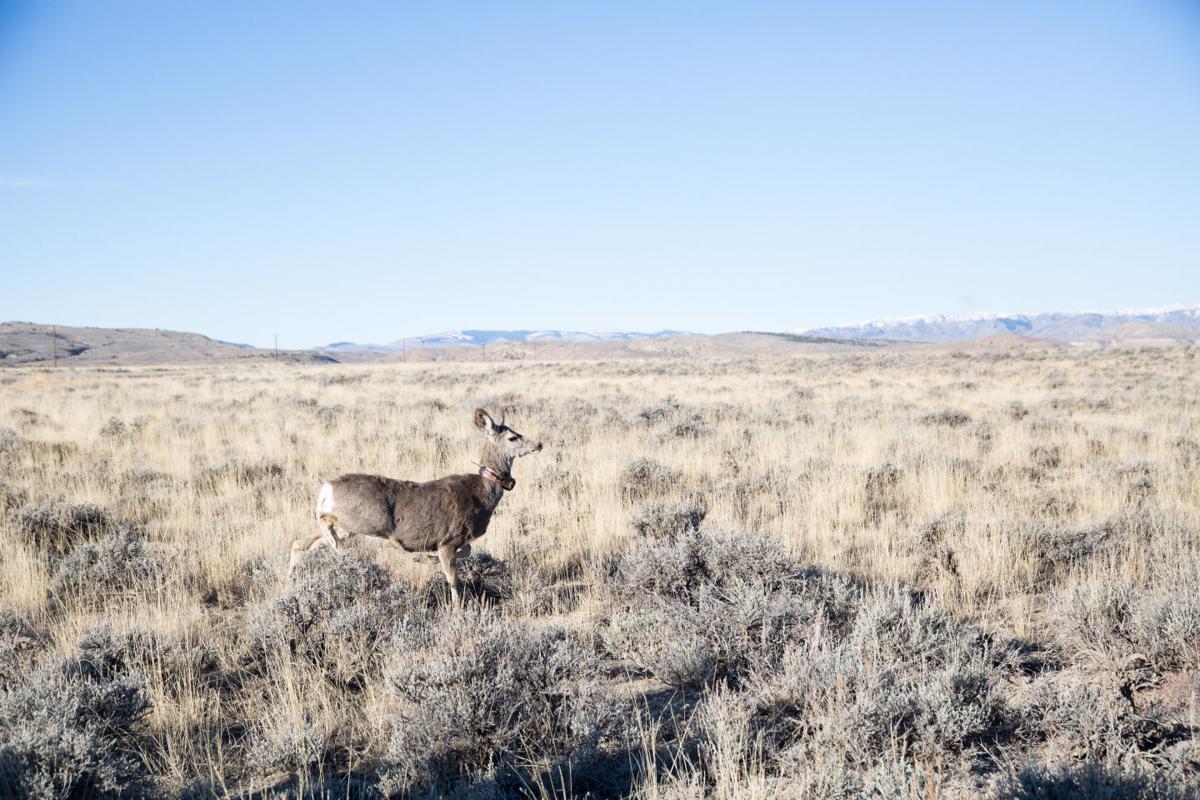 Building on a new executive order issued this year to safeguard Wyoming's iconic migration corridors, the governor announced the opening of an application period this week for the state's first local area working group to help further mule deer conservation efforts in the Platte Valley region in Carbon County.
Public officials hope to hear from a variety of sources, including community members in the energy, agricultural and conservation fields.
"This Executive Order plowed new ground for the nation's efforts to develop an approach for managing corridors and protecting our economy," Gordon said in a statement this week. "This first local group will also be a leader and I urge people interested in serving to apply, especially those from the Platte Valley region of Carbon County or those who work or recreate there."
The new order calls for the development of local working groups to help determine effective conservation opportunities and aid in the designation of new corridors. By asking local residents on the ground for their opinions on the migration corridors, the state not only receives helpful feedback from working groups, but it also breeds greater investment in the corridors, the governor reasoned last year.
The state used a similar process when developing the executive order Gordon issued last year. He established a Migration Corridor Advisory Group in May 2019 to examine ways to balance conservation of sensitive wildlife habitat with the state's vigorous energy, agricultural and recreational activity.
Wyoming now has three designated migration corridors — Baggs, Platte Valley and the Red Desert-to-Hoback. But the executive order left open the possibility for other mule deer or pronghorn pathways to become officially designated down the road.
According to the governor's office, the new working group will be asked to "review the effectiveness of corridor designation on the migratory herd and evaluate the Wyoming Game and Fish Department's draft risk assessment report. It will also make recommendations about additional opportunities for conservation as well as examine the impacts of all restrictions on development and use of lands encompassed in the designated corridor."
Wyoming is teeming with dozens of identified migration routes. Scientists have come to consider these ancient routes as critical habitat warranting state protection. Wyoming's sagebrush-rich topography coupled with wide open spaces and minimal human disturbances have helped preserve some of the longest intact migration corridors in the world here. The state's low human population numbers have also helped conserve big game herds, as several migration routes have remained permeable and connected. Wyoming is home to roughly 400,000 mule deer and about half the world's pronghorn population.
But with mule deer population numbers hovering near historic lows in recent years, the state has been debating how to avoid losing an animal that has become closely intertwined with the state's identity. Of the eight ungulate species, or hoofed mammals, making up the one million or so migrating mammals across Wyoming, the executive order places special emphasis on two: mule deer and pronghorn.
Since its release, the order has been cheered by several groups as a winning example of science-based wildlife management policy. Still, others fear it could add one more set of hurdles for energy developers to leap through.
Individuals interested in serving on the Platte Valley local area working group can apply by filling out a form available at https://bit.ly/2CJBxfM. Applications will be accepted until Sept. 18.
The business news you need
With a weekly newsletter looking back at local history.