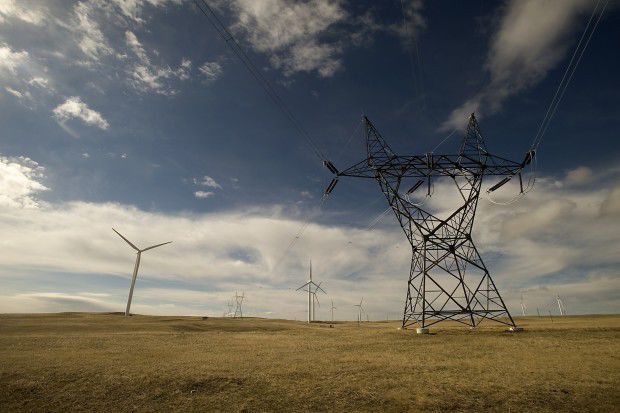 The Wyoming Energy Authority, the state's newest agency, will oversee the distribution of competitive federal grant funds to improve energy efficiency in buildings across the Equality State, according to a recent news release.
The State Energy Program provides several grant opportunities for local municipalities, schools and businesses hoping to conduct energy audits or retrofit their facilities to lessen utility costs and energy consumption.
"We are excited to manage the State Energy Program as we continue to create a 'one stop shop' for energy in Wyoming," Glen Murrell, Wyoming Energy Authority's new executive director, said in a statement this week. The energy authority board appointed Murrell to his leadership position this summer. "Providing resources to small businesses, local governments and schools to help reduce their operating expenses during these uncertain times is of the utmost importance. We appreciate the hard work and dedication of the Business Council staff to help through this transition."
In years past, the Wyoming Business Council was responsible for managing the distribution of federal dollars under the State Energy Program.
"The State Energy Program has enjoyed stand-alone success in helping public and private entities reduce energy costs and improve efficiencies," Josh Dorrell, Wyoming Business Council's CEO, said in a statement. "This next logical step of combining those efforts with the newly created Wyoming Energy Authority will provide future applicants greater access to expertise directly focused on energy."
This year, the program will offer multiple opportunities including the K-12 Schools Lighting Grants, the Small Business Energy Audits/Retrofit Grants and the Local Government Energy Retrofit Grants.
The Wyoming Energy Authority officially launched on July 1 after the Legislature moved to combine two existing state agencies involved in energy into one: Wyoming's Pipeline Authority and Infrastructure Authority. The new governmental body combines the brainpower of the infrastructure and pipeline authorities under one roof. Its mission is to diversify and grow Wyoming's critical energy sectors, with a particular emphasis on strengthening development in coal, oil, gas, transmission and carbon capture throughout the state.
"It's great to see the Wyoming Energy Authority coming to fruition," Gov. Mark Gordon said in a statement. "This office will serve an important role in supporting our energy sector and I look forward to working with (Executive Director) Glen (Murrell) and his team on solutions to advance these industries and support our great State."
Applications for the State Energy Program grants are due no later than Aug. 28. Details on how businesses and organizations can apply are available at wyoenergy.org. Questions can be directed to Energy Programs and Rural Development Coordinator Ashlee Erickson by email at ashlee.erickson1@wyo.gov.
The business news you need
With a weekly newsletter looking back at local history.