WRIGHT — Hank's Roadside Bar & Grill sits just down Highway 59 from the two biggest coal mines in the United States.
Mia Webber has been working as a railroad conductor at North Antelope for about a month and a half. Early Wednesday afternoon, she was tending bar at Hank's, a Wright watering hole frequented by the men and women who work the nearby mines.
Webber had heard rumors of Peabody and bankruptcy but nothing about the deal until a reporter asked her about it. She said she wasn't concerned that the announcement meant anything bad for the future of the coal industry.
"If anything, I would think it would open up more jobs if they're combining," Webber said, adding that she'd had no anxiety about the state of the coal industry when she moved here from Nevada. She said the mine had "just hired a bunch of people," so she'd be surprised if there were any layoffs.
Down the road from Hank's, at the Wright Centennial Museum, Vicky Baker had a similar sentiment. Her husband has worked at Black Thunder for 15 years and in coal mines for 18. This is her third week at the museum — her husband had been commuting from Sheridan before they moved to Wright. There's a giant white dump truck in front of the museum — though Baker says it's small compared to the rigs out in the mines — and the red tin building has two signs hanging from it that read in big capital letters: "MUSEUM."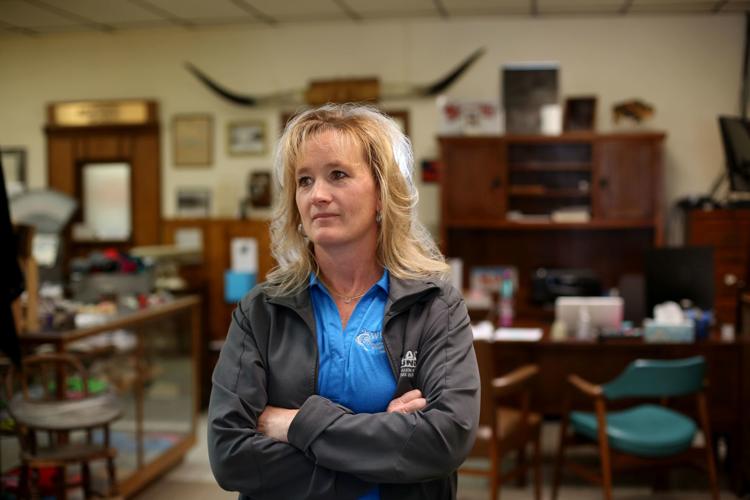 Baker said she and her husband briefly talked about the news this morning, but neither took much away from it. As long as her husband is still employed, she said, she doesn't care who owns it. She said she had heard rumors about the operation in the days before the announcement.
"But you hear so much, you can only believe 50 percent of it," Baker said.
As she thought more about it, she said the deal was probably a good thing for the community, for the workers and for the companies.
"It's good for employees," she said. "They'll probably hire more because they'll get bigger."
The mines touch everybody in this community, she added. Everybody has a husband or wife or kid who works there. Three years ago, when the mines were handing out pink slips and going through bankruptcy, it was "high stress." Now, there's always work at Black Thunder.
With the joint operations, Baker said Arch and Peabody would probably "monopolize it all," meaning the coal industry here.
"They all had a piece of the pie," Baker said. "Now they're going to own the pie."
At a shop further into Wright, a woman — who identified herself only as a local — said she wasn't a "whiner" and wasn't going to complain about the deal.
"The coal mines'll stay open," she said.
Beside her, a flipped-up countertop had memes taped to it. One featured a smug cartoon that said, "Apparently I have an attitude. Who knew!"
"There's an oil and gas boom," the woman continued. "I don't have time for whiners."
As other women trickled through the shop, the woman called out to each by name and asked which mine their husbands worked at. One said she was moving from Wright and didn't care but didn't think the deal would ever happen, either.
"Normally, it's not a big deal (to us)," the first woman said of changes at the mines. "Unless they do a bunch of layoffs."
Another woman in the store quipped that the deal "probably saves some jobs." The others nodded.
Outside and down the street, in a small field next to a church and the junior high/high school, Robby and Michael Phipps were measuring off an area for a life flight helicopter. The brothers — Michael works in a Cloud Peak mine — were prepping for Wright Days, which begin this weekend and will feature the helicopter, and talking over the landing with some paramedics who pulled up in an ambulance. In a yard on the border of the field, a small white dog took turns barking at the group and sniffing the ground.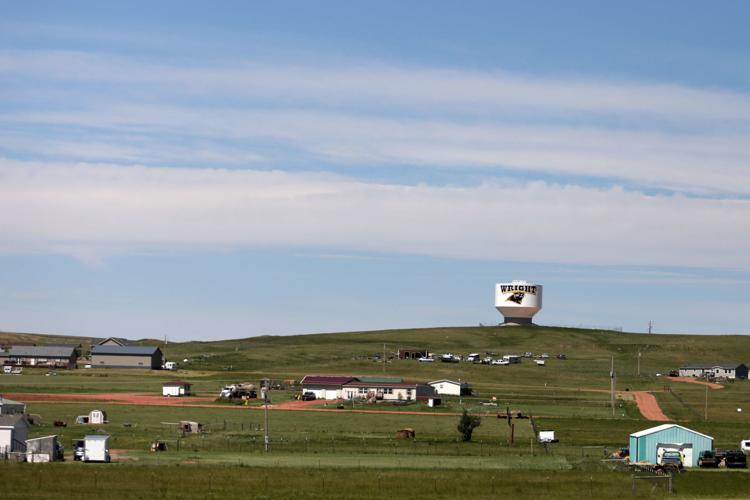 Robby said he supported the deal.
"I don't want our town to shrivel up," he said. "If a merger is how to do it, let's do it."
He said that the leaders of the companies hadn't been focused on their employees and that they needed to start looking out for them.
"These executives want bigger bucks, bigger bucks, but they don't want to take care of the guys who bring in the bigger bucks," he said.
From across the field, where he was spray-painting a white circle into the grass, Michael called out, "I just want to know why."
"Why would they want to do that?" he said, coming closer to the edge of the field. "Now we're making a monopoly in the basin."
The two brothers agreed that they didn't see much changing for the workers at the mines. Michael said the deal may limit what Cloud Peak — itself in dire financial straits — will be able to do. He said there had been rumors that some of the company's properties may change hands, but the Peabody-Arch deal seems to throw cold water on that idea.
Word of the massive deal reverberated throughout the Powder River Basin. Forty miles away in Gillette, Mayor Louise Carter-King said she learned about the deal from the city's spokesman Wednesday morning. Her first reaction was happiness: Peabody and its previous iterations had been a good company here for 40 years.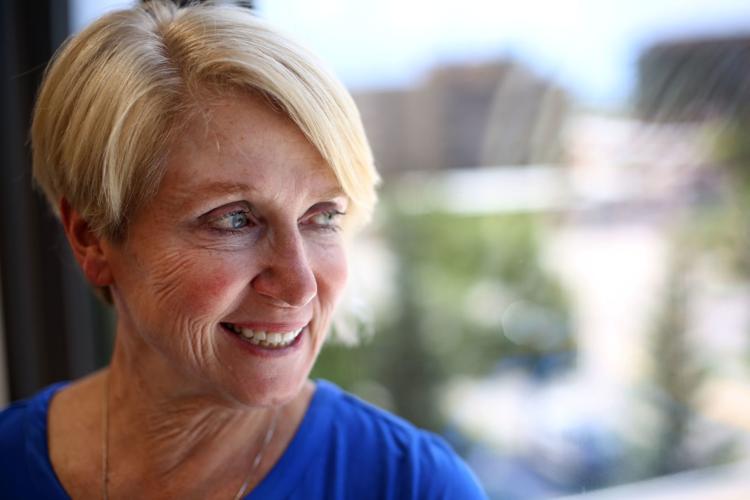 Asked about layoffs, the mayor — whose husband works for Peabody — said she was sure this deal wouldn't result in miners losing their jobs. Compared to the news of March 2016, when hundreds of miners were laid off, Carter-King said she'd "take this any day." Ten years ago, an announcement like this might've "rocked the apple cart." Now, it's a positive sign for the industry and for Campbell County, she said.
"It's just a win-win," she added.
Hopefully, the new joint venture between Arch and Peabody would mean more local corporate presence, she continued.
"I feel if you employ that many people locally, you should have a stronger presence," Carter-King said.
Follow education reporter Seth Klamann on Twitter @SethKlamann
The business news you need
With a weekly newsletter looking back at local history.