Oil prices fluttered after President Donald Trump announced the U.S. would pull out of the Iran nuclear deal and gradually reimpose sanctions on the Middle Eastern country's oil, energy, shipping and insurance sectors. Some industry experts predict the price of crude will rise as Iranian oil is drained from the market.
In Wyoming, operators have barely looked up from their drilling plans. The recent increase in oil prices has already inspired an influx of applications to drill in the Powder River Basin and a battle for control, parcel-by-parcel. When the news about Iran broke, the national spot price of oil had just hit a three-year high, eclipsing the $70 benchmark for the first time since 2014.
While more price improvements would certainly be welcome news in the Cowboy State, Iran is unlikely to do much in the short term to change what's already happening.
For some, the reduction in Iranian crude could be partially met by increased production from the U.S. shale plays. There's reason to believe that won't happen.
Mark Papa, chief executive of U.S. shale heavyweight Centennial Resource Development Inc., told Reuters Thursday that the Iran news isn't "going to change what US producers do at all."
The U.S. oil picture, from Texas to the Powder River Basin, is interesting enough without geopolitical wrenches thrown into the matrix.
Stepping in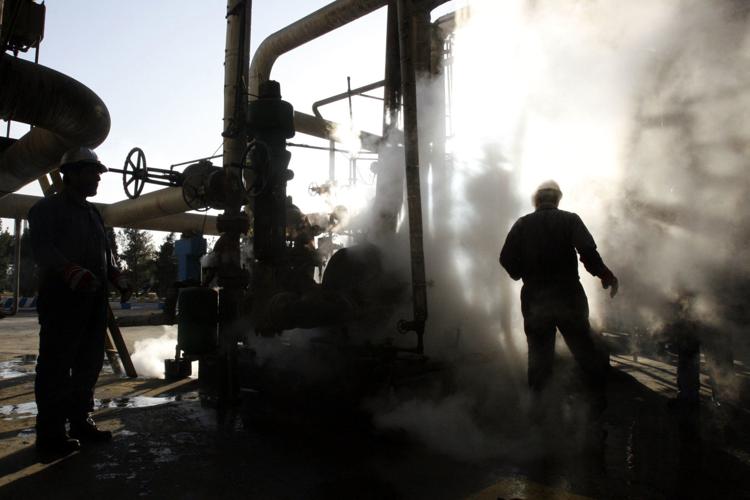 Trump's decision to reimpose sanctions on Iran arrives at a dynamic time for the oil market. Production cuts from OPEC helped boost the price out of the doldrums of two years ago. Recent projections of an unanticipated increase in global demand provided traction for the price to hold. The crisis in Venezuela that's put a tourniquet on the country's oil output looks hopeless. In the U.S., production continues to break records.
The implications of renewed sanctions on this market are hard to pinpoint.
At most, 1.5 million barrels of crude could be taken off the market from Iran. But countries like Saudi Arabia are much more likely to step up to fill the gap than the U.S., said Frederick Lawrence, vice president of economics and international affairs for the Independent Petroleum Association of America.
U.S. shale players are already chugging away in a market full of complications.
"We are exporting more. We are more of a global player. We are increasing production like rarely seen before," he said. "We are stepping in. But my footnote would be, can we really do much specifically pertaining to this deal? Probably not."
Discipline and restraint
There are a number of restraints holding back producers at the moment. Big plays like the Permian in west Texas face a lack of takeaway capacity, or the inability to actually move crude and gas. Labor shortages, rising equipment and service costs and the steel tariffs announced in March are all playing a role.
With that friction guiding immediate choices, it's unlikely that sanctions are going to inspire any new spending, said Lawrence from IPAA.
U.S. producers, at least the majors, are focused on discipline and cash flow right now, he said.
Phil Flynn, a senior energy analyst at the PRICE Futures Group, said producers already have their budgets set and are having trouble finding investments.
"It's going to be difficult to react to this quickly, even if they wanted to," he said of U.S. shale. "It takes time to drill the wells."
The reality is that the short-term price reactions to the Iran news aren't a price shock, he said.
When crude jumps $5 to $10 overnight, then you have negative implications for the economy. Gas prices rise, business slows, he said.
That's not what we are seeing right now, he said.
You have free articles remaining.
"I honestly believe that oil prices were going to get here anyway because of the supply and demand situation," Flynn said. "What this has done is speed up the process a little bit."
At best, this should be a wake-up call for energy investors that it's time to lay money down, he said.
The Cowboy State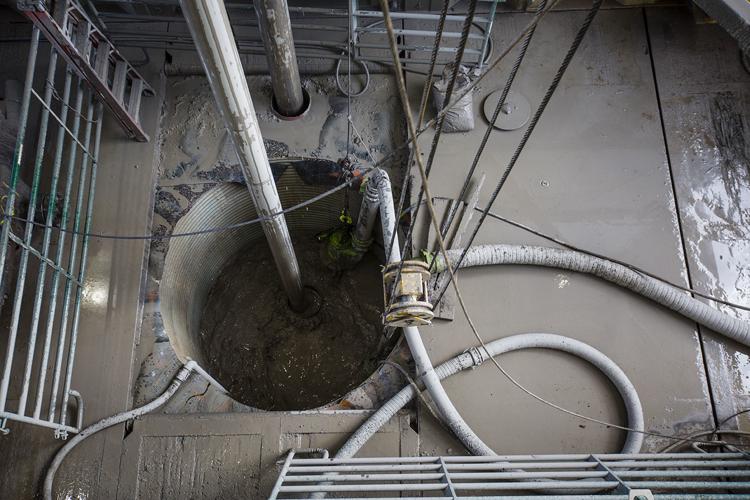 Of course, Wyoming is far away from some of the issues clogging west Texas and its producers are not the main ones to watch to fill a potential global deficit.
On the other hand, improvements in price mean more attention for developing plays, said Lawrence.
In the Cowboy State, particularly in the Powder River Basin, there is enough going on at $70 a barrel right now that the Iran shock to the system isn't expected to have material impact in the short-term.
"You don't react overnight to this type of price volatility," said Bill Miller, senior vice president of energy and land resources at the Anschutz Corporation. "Over time, if we see stability and you see support at a certain price that will impact long-term plans. It will affect deployment of rigs from basin to basin or even new rigs coming online."
And Wyoming's Powder River, where Anschutz is one of the most active companies of late, has a good deal of momentum even without the price boost from instability over Iran.
It's been said before, but the Powder River Basin is the next big play in many minds.
"Its time has come," Miller said. "I think the basin is going to start taking its own place in the overall ranking."
Others are noticing the result in Wyoming's Powder River Basin, too, said Lawrence, from the Independent Petroleum Association of America.
Impressive initial production rates and declining costs per well are attracting attention. The price stability recently has encouraged more interest from some drilling in focusing on plays like the Powder, where there is a foundation of local knowledge and less competition for acreage, he said.
On the ground, stable oil prices over the last six months, pushing from $65 a barrel to $70, have increased confidence from Wyoming producers, said Bruce Hinchey, president of the Petroleum Association of Wyoming.
The state has seen a record volume of applications for permits to drill, particularly in Converse and Campbell County.
A number of majors have noted that they are looking at the Powder River Basin in terms of a $50 price. That's the tipping point today.
"I think there's people that can even do it at $40," Hinchey said. "We saw that happening in the past when the drilling prices went down."
Higher prices mean more revenue for every barrel of oil produced in Wyoming right now, a boon for the revenue-dry state climbing out of a bust. Higher prices also mean that producers are getting a faster return on their wells and are free to redeploy that capital, Hinchey said.
But the influence of price jumps on drilling plans in the near term is less impressive.
"The industry is pretty used to up and down prices," Hinchey said. "It's the long term that they look for."
Miller of Anschutz said producers are still wary of the overall impact of these geopolitical disruptions. Certainly the news alone has affected oil markets, but everyone is cautious, he said.
"We have pulled out of the Iran nuclear deal. Well, at the end of the day you can get four people together with six different opinions on what that means," Miller said. "Nobody knows. We as the guy on the street, we don't know."