GILLETTE — When Rory Wallett learned the Belle Ayr coal mine had shut down, throwing him and hundreds of fellow employees out of work, he drove straight home to think.
It was the afternoon of July 1. That morning, the mine's owner, Blackjewel, had filed for bankruptcy. But the coal producer failed to secure financing to continue its operations, prompting an unprecedented shutdown of Belle Ayr and a second nearby mine, Eagle Butte.
Wallett's car bobbed up and down along the unpaved fireclay road where he had lived for three decades. In the front yard of his cobalt-gray house, Wallett sat beneath a towering spruce tree, which he planted as a kid in 1982. On the 2-acre property, his four children and two dogs played under the waning sun.
His sister, also a coal miner, arrived soon after. The siblings talked about past layoffs and the countless friends and family members touched by job loss through the years. The two decided to create a Facebook page for displaced Blackjewel employees.
"That was kind of how the 'Blackjewel Employees Stand Together' page came from," Wallett said. "It was just me and sis sitting here chatting, watching the kids play, right here."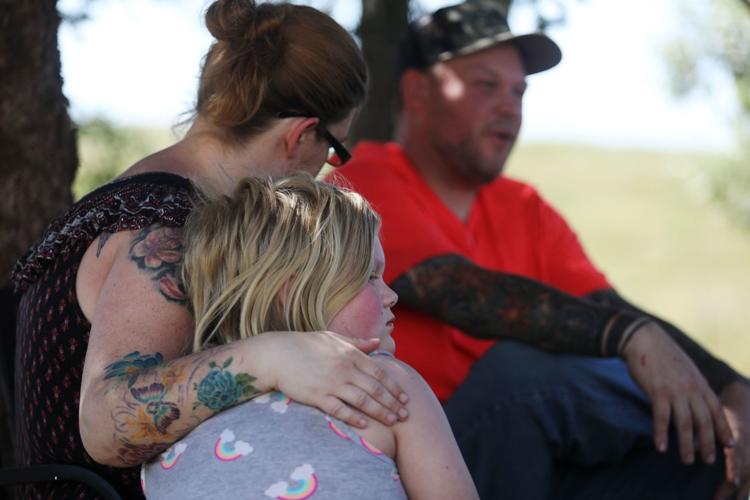 The page rapidly gained hundreds of followers, eventually reaching over 2,400 members. It became a hub for solidarity and survival, as over 1,700 coal miners and their families across four different states did what they could to support one another.
The overwhelming message on the page: Coal workers would persevere, and so would coal.
"Energy markets have a cycle and there are booms and busts," Wallett said. "We have oil and coal busts. You plan ahead — saving when things are good, and when things are bad we have something to fall back on."
The Blackjewel mines sit in the Powder River Basin, which has been the setting of repeated disappointments for the coal industry in the past few years. But despite ubiquitous predictions of the basin's imminent decline, communities of the self-proclaimed Energy Capital of the Nation believe coal is not leaving, at least not yet. To workers and families in the heart of coal country, all has not been lost. Regardless of the inevitable changes down the road, Gillette residents said coal was here to stay.
"I have nothing against green energy," Wallett said. "At one point we will run out of coal; oil will get harder and harder to find; solar, hydroelectric and wind power will be the future … We don't think we're going to dig coal for the next 10,000 years. But we know that supplies here in the PRB (will last for) 150 to 200 years. Let's take advantage of that."
But others view the closures not as another in a string of ups and downs, but a watershed event, a signal of the inevitable decline of coal in favor of natural gas and renewables.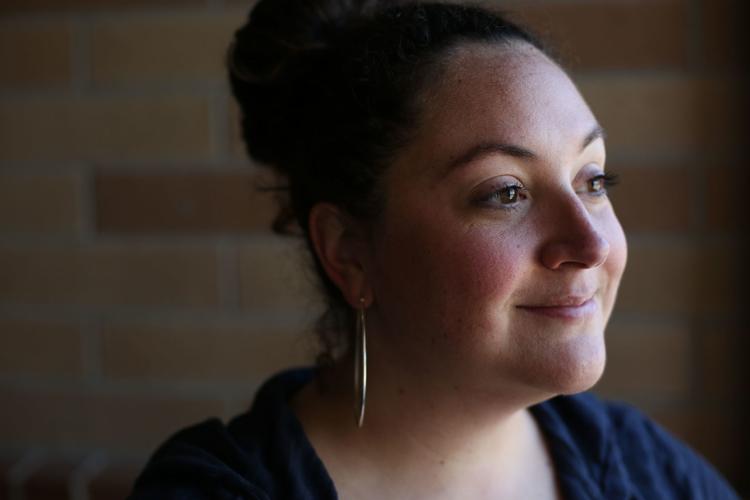 University of Wyoming economist Rob Godby said the contraction of the market for coal has caused "cutthroat competition in the basin, as too many coal companies pursue too few customers."
In Godby's mind, what's needed is an orderly transition that acknowledges the reality of the industry, but minimizes disruption for energy-dependent communities like Gillette.
"The focus on getting these workers back to work and preserving jobs really ignores the long-term reality, that given structural changes in the industry, that this can't go on forever. Really the problem in the Powder River Basin is not putting these miners to work, but how do we navigate an orderly contraction in the industry that is almost certain to happen?
The king of energy
As a region replete with massive reserves of coal, oil and natural gas, the Powder River Basin has served as a critical part of Wyoming's economy of decades, employing thousands of workers and generating millions of dollars in revenue for state coffers.
Demand for the basin's low-sulfur coal accelerated in 1990 after amendments to the federal Clean Air Act called for reductions in sulfur emissions from coal-fired power plants. In 2010, nearly half of total power generation across the nation came from coal-fired power plants.
But last year, that number dipped to a low of 27 percent, according to the Energy Information Administration. Natural gas plants, along with wind and solar energy, have started to eclipse coal in volume of energy consumed nationwide.
The price of mining coal at a site gradually increases over time. And the depreciating value of aging facilities has prompted several companies to branch out to new energy sources under the mandate to keep electricity prices low.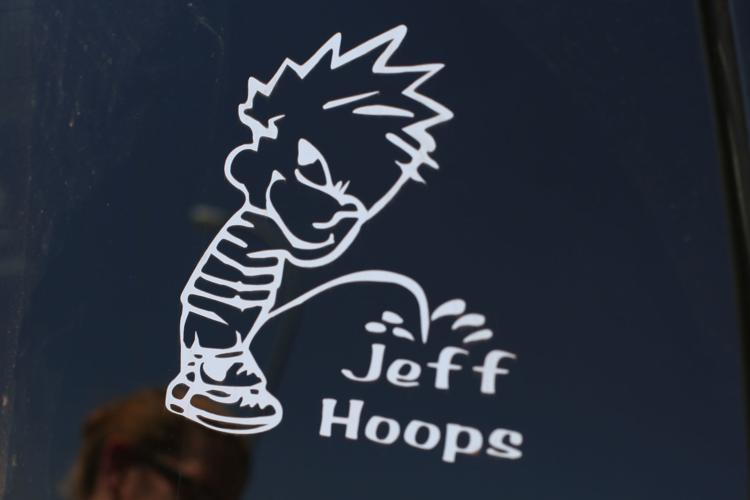 Meanwhile, technological advancements from horizontal drilling have dramatically deflated the cost of both oil and natural gas.
In the advent of new fracking technology, "natural gas gradually became a more likely candidate for electricity use," said Clark Williams-Derry, director of energy finance at the Sightline Institute, an environmental think tank. "You started to see gas eat coal's lunch."
Lower gas prices often translate to increased gas consumption in the electricity sector, and therefore less use of coal. In the past four years, companies retired approximately 47 gigawatts of U.S. coal-fired capacity across the country, according to the Energy Information Administration.
Several companies responded to their evaporating customer base by decreasing coal production. But to Godby, that solution only goes so far.
The majority of operations in the Powder River Basin — home of the six largest producing mines in the nation — were built to produce massive amounts of coal. But being big comes with disadvantages. When companies tightened production, additional costs started to pop up.
"They can't take advantage of the economies of scale," Godby explained.
In the past four years, six companies that mine coal in Wyoming have filed for bankruptcy. In the basin, companies shed workers. Employment fell from more than 7,000 in 2011 to roughly 5,700 last year.
In the basin, over two dozen mines must wrestle for space in a competitive and shrinking market for coal.
"What we really need is a consolidation in the basin for the good of the industry," Godby said.
But companies often elect to continue production instead of shutting down, even when profit margins dwindle, because of the steep costs associated with reclamation.
That might not not be far off. Peabody Energy and Arch Coal, the two largest coal mines in the country, announced a merger of their mining operations in June.
"They are cooperating rather than competing," Williams-Derry said in response to the merger. "In the past, they may have been trying to undercut one another and were in fierce competition."
But in an era where wind, solar and natural gas have elbowed their way to the forefront of energy markets, coal has even more to compete against.
Changing hands, again
Rory Wallett sat next to his father Roy in the front yard underneath the spruce tree one month after the closures. A former coal miner too, Roy worked at Belle Ayr and Eagle Butte beginning in 1980. Roy retired after 28 years, and his son went to work at the mines two weeks later.
"I thought it was sad," Roy said of the recent closures.
But Roy said the recent downturn had everything to do with "gross mismanagement" of the business by Blackjewel. There has been widespread criticism of the company's leadership since the bankruptcy, and Blackjewel's CEO was forced out days later as a condition of receiving $5 million in emergency funding.
Under Blackjewel's management, workers say they often received their paychecks late as the company spiraled further into debt and struggled to keep cash on hand. Several retirement payments for employees started disappearing about six weeks prior to the closures, the miners say. Local vendors servicing the company reported millions of dollars in outstanding invoices that went unpaid.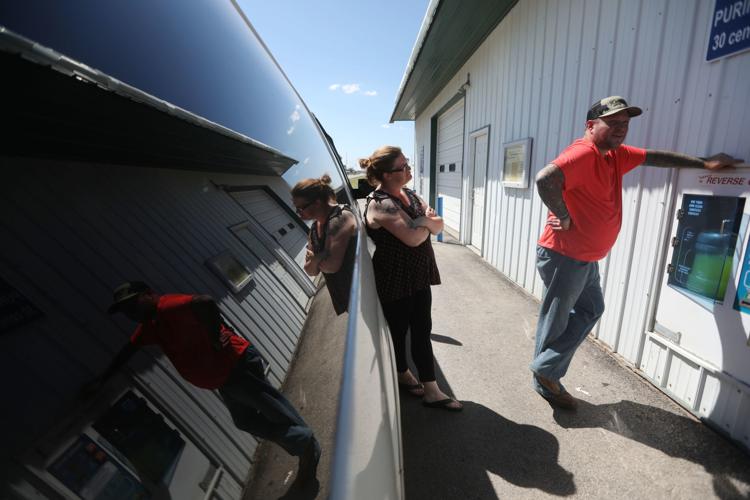 Court documents also revealed the CEO transferred millions of dollars back and forth between his personal and corporate accounts to avoid overdrafts. When the company filed for Chapter 11 bankruptcy, it owed $146 million in unpaid taxes.
A bankruptcy judge approved a request Friday from the bankrupt coal operator to proceed with the sale of the two idling Wyoming coal mines.
Coal company Contura Energy offered to purchase Blackjewel's Eagle Butte and Belle Ayr mines in Wyoming, as well as Pax Surface Mine in Kentucky, for $20.6 million. The sale could result in the reopening of Eagle Butte and Belle Ayr mines to full capacity, bringing back over 1,000 out-of-work employees for the next six to 12 years, according to Blackjewel attorneys.
Contura also submitted a bid to acquire the same two Wyoming mines in 2015 from the then-bankrupt coal company Alpha Natural Resources. It owned and operated the mines for about two years before transferring them to Blackjewel.
"It's not the perfect answer," Rory Wallett said of the potential sale of Blackjewel's mines back to their former owner. But if the deal will allow him to return to work, he approves.
Wallett doesn't believe coal is doomed to fail. But the mines need a competent and fair owner, he explained.
"It wasn't the environmental impact, it was really just poor management that led to the whole Blackjewel situation," he said.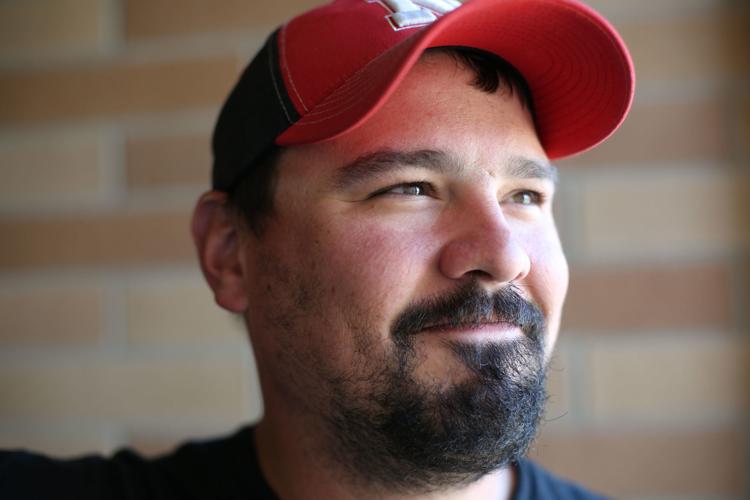 High times, low times
Blackjewel coal miner Hank Pfenning had just one more year to work before he planned to retire. But the mine closures this month complicated those plans.
He and his wife canceled vacation plans and debated if they should withdraw from their social security account a year early, despite the loss of $170 a month for dipping into the pot earlier than planned.
"You know, I will survive. I'm more concerned about these two," Pfenning said pointing to his daughter and son-in-law sitting across the table.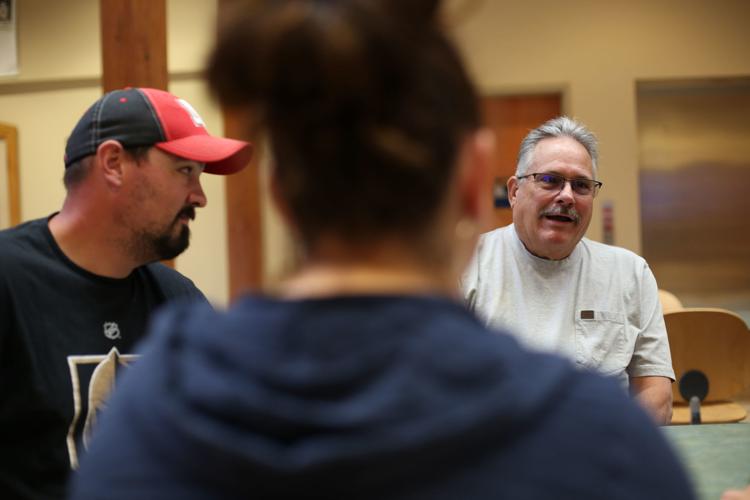 Gretchen and Jeffrey Roush also lost their truck driving jobs at Blackjewel.
Gretchen, 35, said she had devoted the couple's money to paying off any outstanding debt, keeping just $1,000 in their savings account at all times. But suddenly, both of the household incomes vanished, and $1,000 was not nearly enough to keep up with accumulating bills.
But as parents of two, Gretchen and Jeffrey decided not to tell their children for the first few days after losing their jobs.
"We didn't want to worry them with money issues," she said. "I think that's a parent's problem, not a child's problem." When Gretchen eventually shared the news, the kids, ages 10 and 13, offered the $30 they had stuffed into their piggy banks, she said. The Salvation Army covered one month of the family's electric and gas bills. And community members extended support in the form of gift cards and discounts left and right, she said.
Still, July has been "brutal," she said.
"I hate to compare it (to this), but our daughter passed away in October, and I feel the same way as then … the world is moving but you're not moving with it," she said. "And then you get really angry and sad, then hopeful. The roller coaster that I've been on, it's just ridiculous. I'm done."
Despite the hardship, the family is confident jobs will return, life will go back to normal and the coal industry will continue.
The bankruptcies do not concern Pfenning "at all."
"It just seems to be the way the coal industry has gone," he said. "Coal prices fluctuate and companies spend in the high times, and I don't know if they plan for the low times. But it comes and goes, it has ebbed and flowed through the years. I don't think coal is going anywhere."
The business news you need
With a weekly newsletter looking back at local history.