Wyoming's windswept plains and peaks boast some of the longest migration corridors in North America. Large game herds have trodden the routes for centuries. But statewide plans to regulate these ancient paths are still in the developmental stages.
Recent leaps in technology have allowed scientists to closely document the seasonal habits of large game herds as they trek upwards of a hundred miles throughout the state for vital nourishment and protection. The recent explosion of migration corridor data from GPS collars have also spurred heated debate among energy developers, public officials and biologists over how to best preserve these crucial ranges, especially mule deer.
Debate over the state's migratory mammals came to a head again Tuesday at a federal natural resources committee meeting in Casper. Oil and gas developers said they've carried an unfair share of blame over declines in mule deer populations. Disruptive development from roads, urban sprawl and general human activity also affect the migration patterns of mule deer, according to interviews with several energy developers.
"Oil and gas carry the brunt of (blame) in terms of actual impacts on migration corridors, but there are clearly greater impacts — roads, subdivisions or just simply human activity outside of oil and gas," said Pete Obermuller, executive director of the Petroleum Association of Wyoming.
Wyoming has three designated migration corridors largely clustered in southwest Wyoming. Other ungulate migration corridors exist in Wyoming, but have yet to be formally identified by the state. Meanwhile, population counts for migratory animals, including mule deer, continue to fall. The grim prognosis has led to calls by conservationists to enact stricter measures within designated corridors to save the iconic herds.
Lawmakers side with oil
But lawmakers overwhelmingly echoed energy developers' consternation Tuesday over what they said was impending regulatory overreach.
"You're picking on oil and gas and you're throwing one more hurdle to jump through," said Sen. Bo Biteman, R-Ranchester.
Potential economic losses should also be considered before enacting rules within migration corridors, he added. Decreased oil and gas drilling caused by restrictions in migratory corridors could mean less state revenue.
Developers who wish to tap the state's oil-rich fields in or near migration corridors have had to contend with increasing public pressure to back off.
According to Connie Wilbert, director of Sierra Club Wyoming Chapter, drilling should not occur within designated migration corridors, period. A recent study from the University of Wyoming concluded energy development disrupts mule deer foraging habits and could potentially contribute to a decline in herd health.
"The reason we focus on oil and gas is because it is the single greatest impact that we know about right now and that we can control if we choose to," Wilbert explained. "That's why that's our top priority, but there are other things, like places where development of other types of rural subdivisions are happening and unfriendly to wildlife."
Recommendations coming
The Wyoming Game and Fish Department received a directive in 2016 to research and anoint key migratory routes with names. In the past few years, the agency announced three migration corridors — Baggs, Platte Valley and Sublette, also known as the Red Desert-to-Hoback.
The state agency currently has two additional corridors in draft phases, according to Angela Bruce, deputy director of Wyoming Game and Fish. A team of scientists conducts research and environmental reviews with the hope of making scientifically-based recommendations before development occcurs.
You have free articles remaining.
"We look at those very specific (projects) on a case-by-case basis, to not paint a wide brush across a corridor and to also use the best available science that we have," Bruce told lawmakers Tuesday.
To Bruce, any kind of development happening in Wyoming should be focused on minimization of harm to wildlife.
For instance, her department will write letters to the Bureau of Land Management urging the regulatory body to make special accommodations for certain land parcels during its quarterly oil and gas lease sale. The letter might recommend a revised permit or encourage the bureau to defer the leasing of a permit.
In the last lease sale in June, the bureau sought recommendations from Wyoming Game and Fish. It eventually set aside five parcels of land that would intersect with migration corridors, according to Courtney Whitman, a representative for the bureau.
Regardless, the bureau still has the authority to lease land on migration corridors, even if the state recommends otherwise.
Research churned out by the University of Wyoming and the Wyoming Migration Initiative has enabled scientists to discern some sources of the problem. Oil and gas development happens to have received a significant amount of attention in recent years.
Gov. Mark Gordon launched an advisory committee on migration corridors in June. This month marked the final convening of eight members. Recommendations harvested from the group will be finalized as soon as next week and presented to Gordon, according to Renny McKay, senior policy advisor for Gordon.
But several lawmakers and developers in the room Tuesday opposed what they called an affront against the industry keeping Wyoming's economy afloat.
"(The Wyoming Game and Fish Department's) emphasis is on the protection of wildlife, but as we get into this whole discussion … I struggle with the Game and Fish Department making recommendations such as lease sale deferrals, because I'm thinking that's solely based on wildlife," said Rep. Lloyd Larson, R-Fremont County. "That's not taking into consideration the impact on the revenue for the state."
If the Game and Fish Department conducts a risk assessment and finds development on a parcel of land could be detrimental to migratory herds, Obermueller, of the Petroleum Association, suggested establishing a local working group to take into account both wildlife and economic interests.
"Right now the decision is completely housed in one agency with one specific mission," he said. "I don't blame them for that mission."
But, in his mind, there should be energy development experts at the decision-making table, too.
"I do apologize if we are blaming oil and gas," Bruce, of Wyoming Game and Fish Department concluded Tuesday. "That has been the focus, because that is what people have glommed onto. But we are really looking at this holistically."
Deer Collaring Study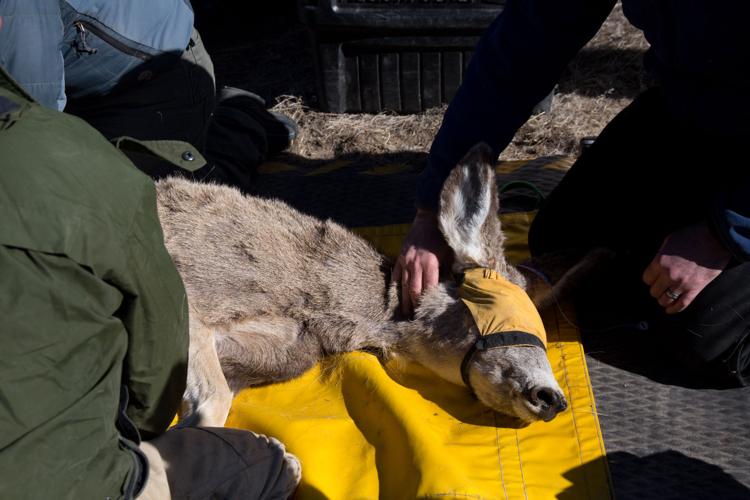 Deer Collaring Study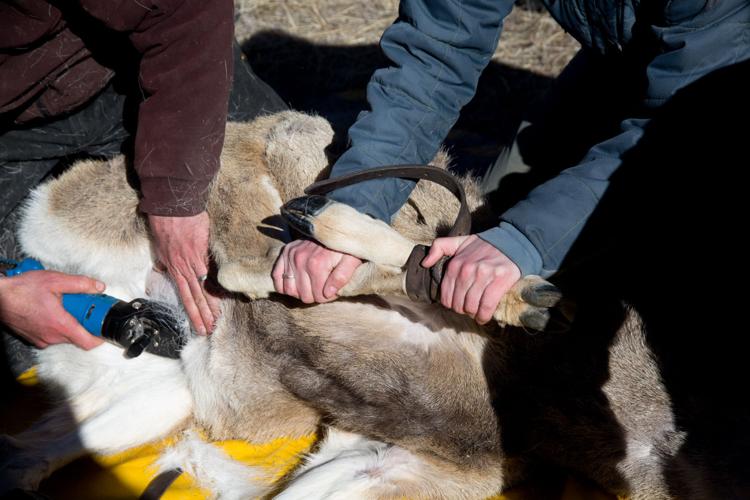 Deer Collaring Study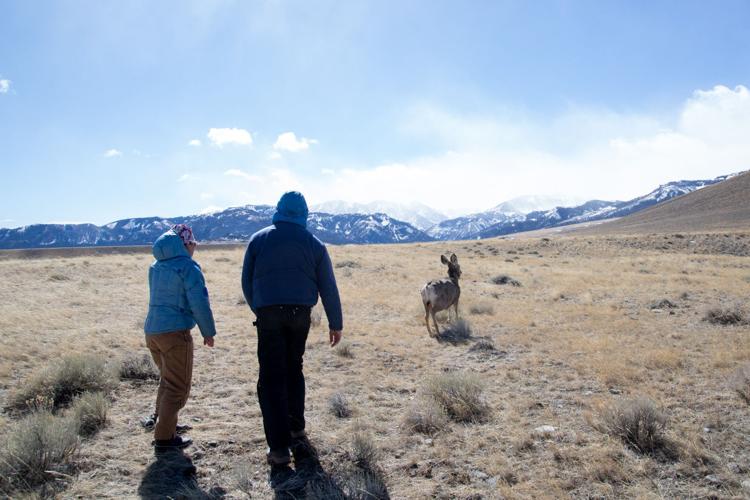 Deer Collaring Study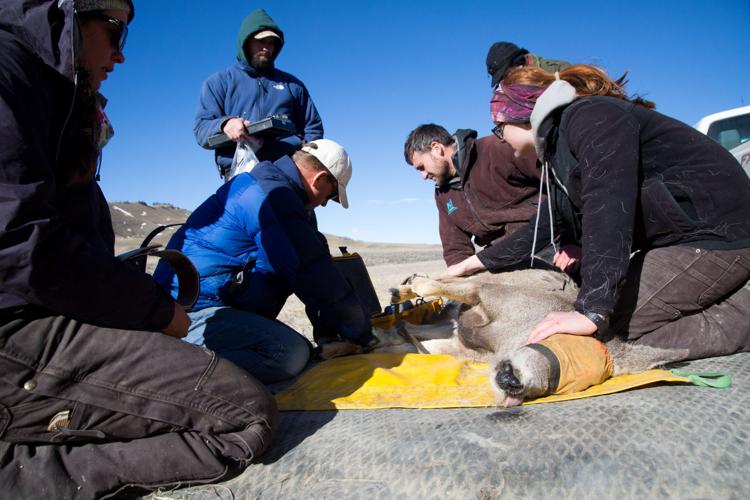 Deer Collaring Study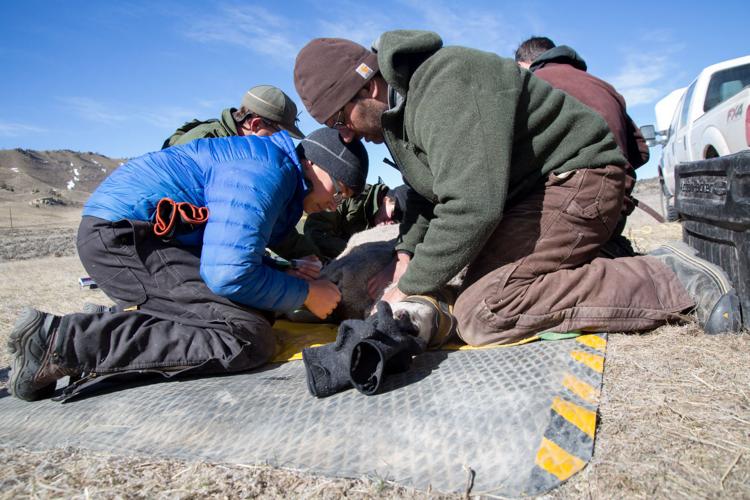 Deer Collaring Study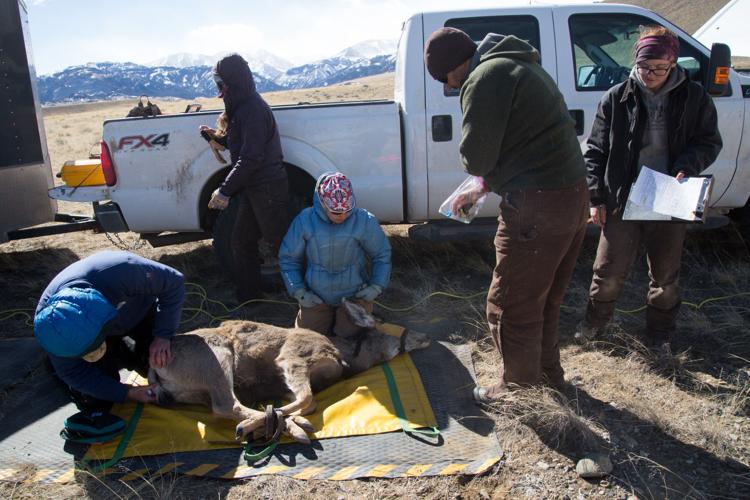 Deer Collaring Study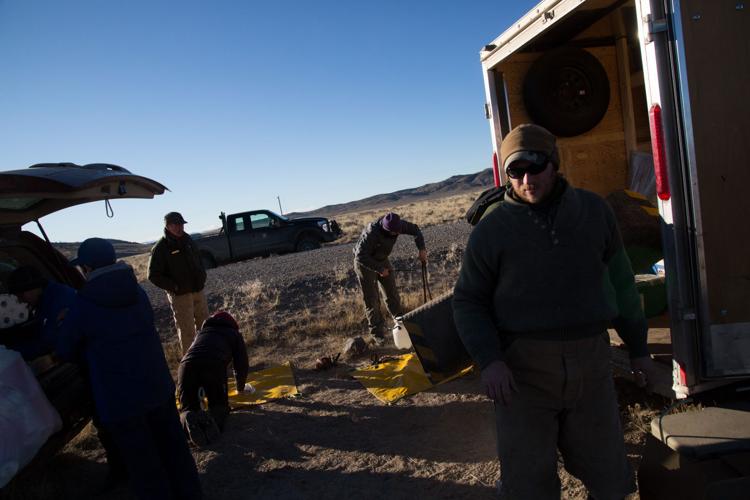 Deer Collaring Study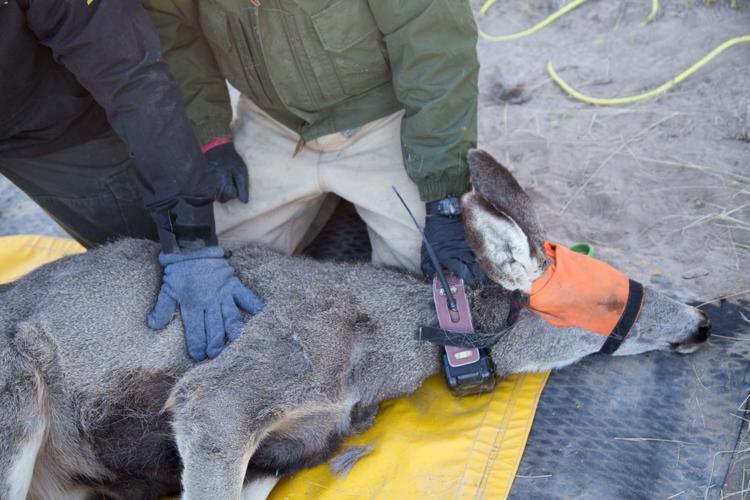 Deer Collaring Study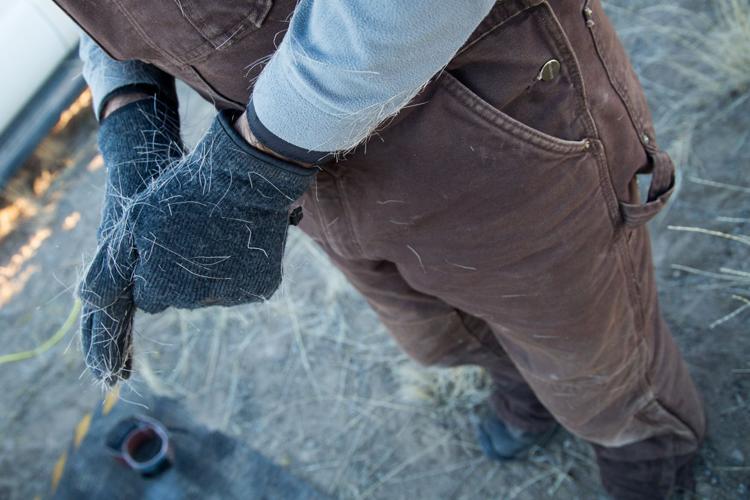 Deer Collaring Study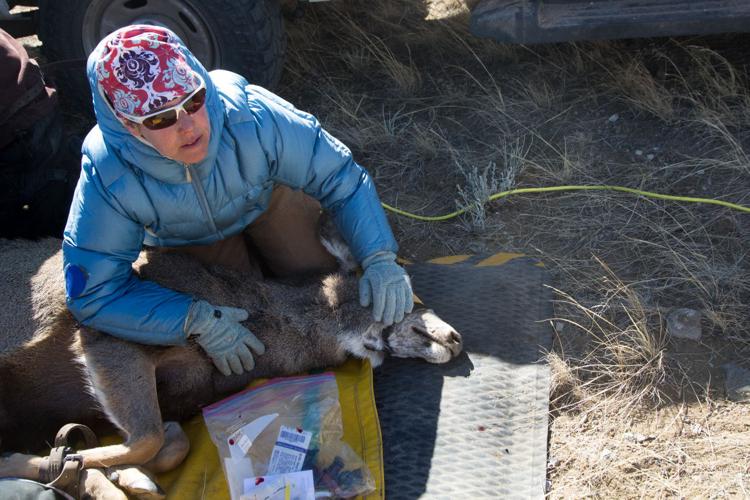 Deer Collaring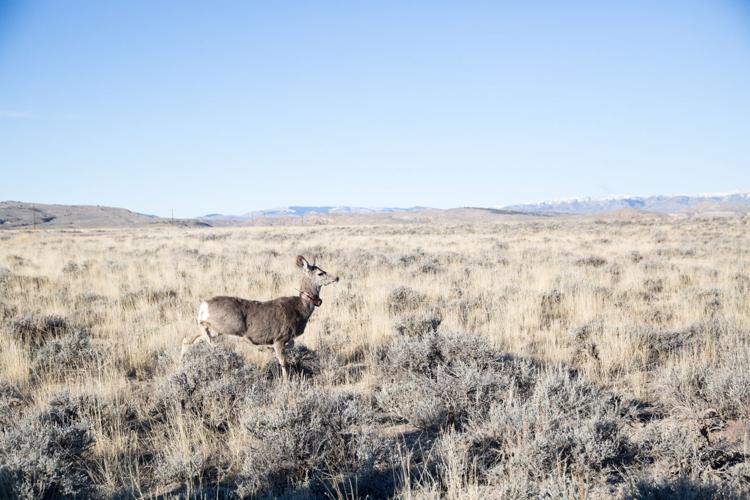 Deer Collaring Study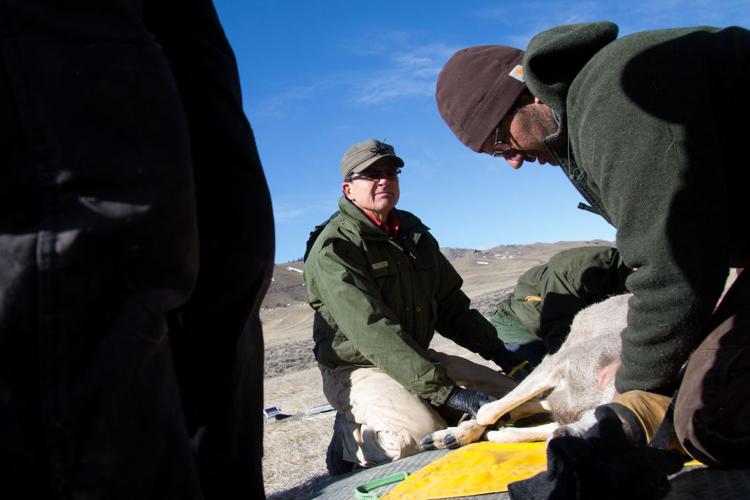 Deer Collaring Study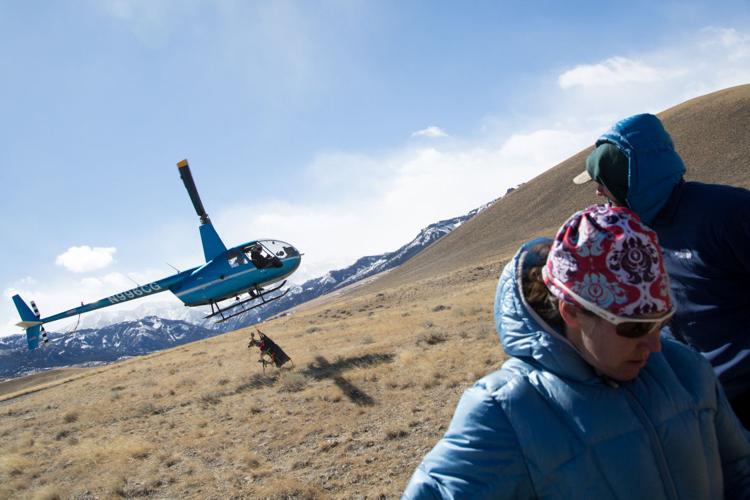 Deer Collaring Study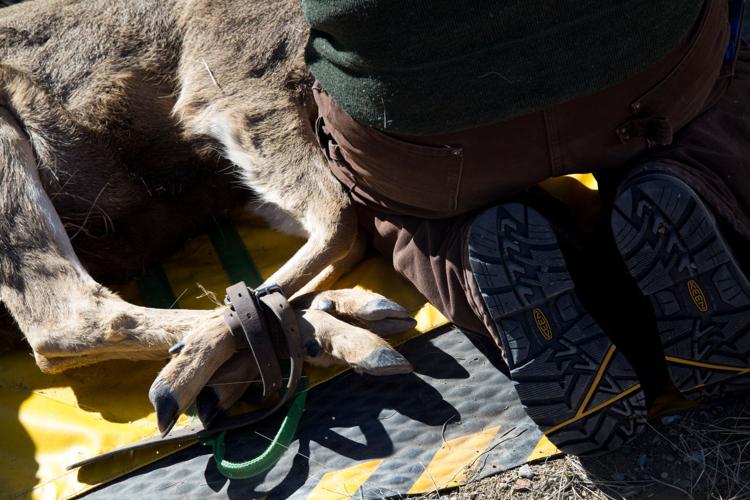 Deer Collaring Study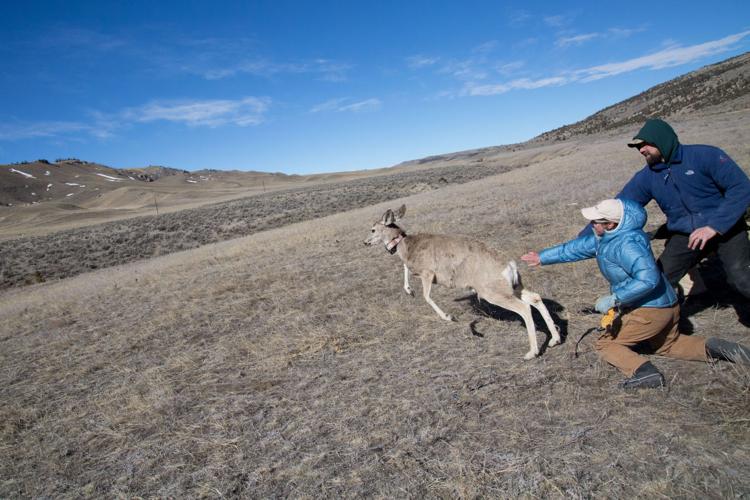 Deer Collaring Study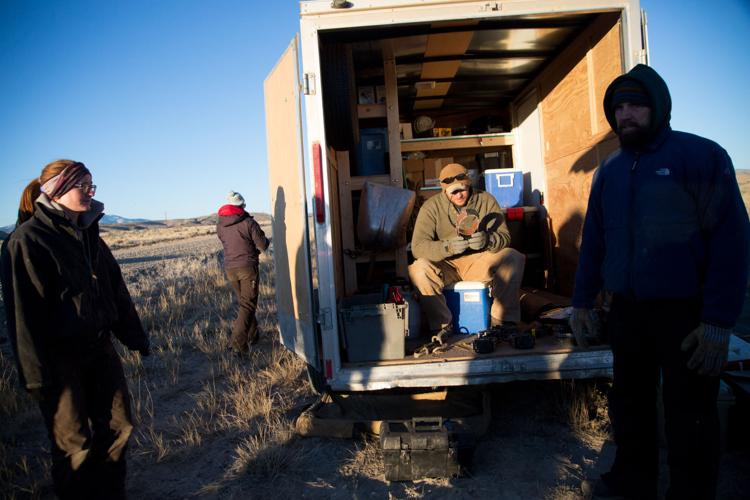 Deer Collaring Study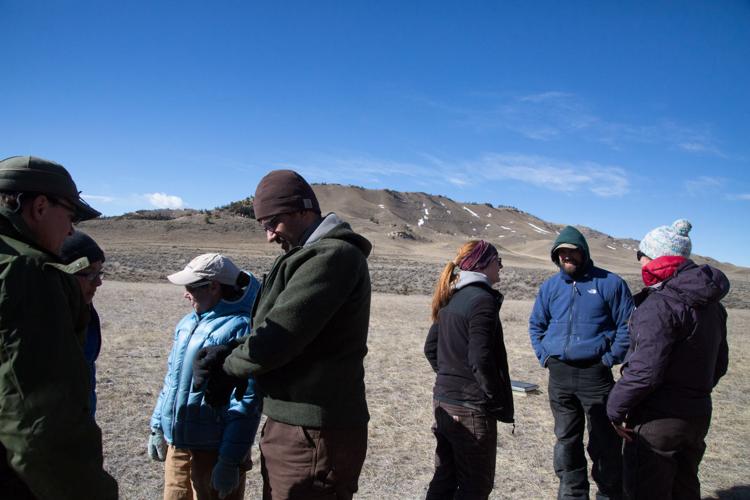 Deer Collaring Study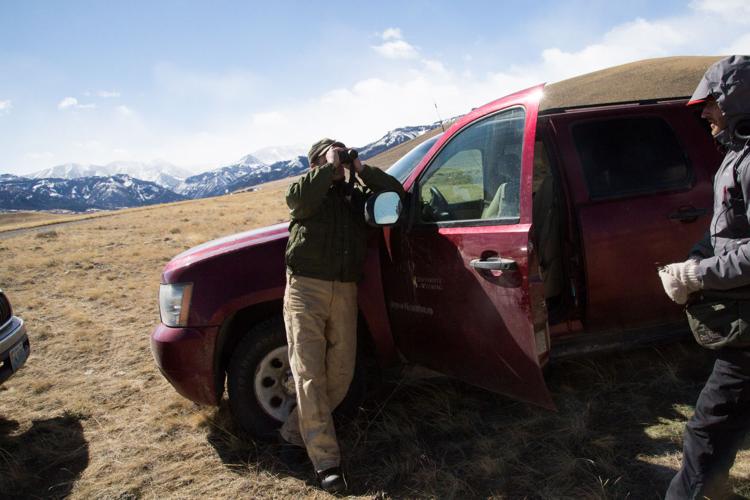 Deer Collaring Study