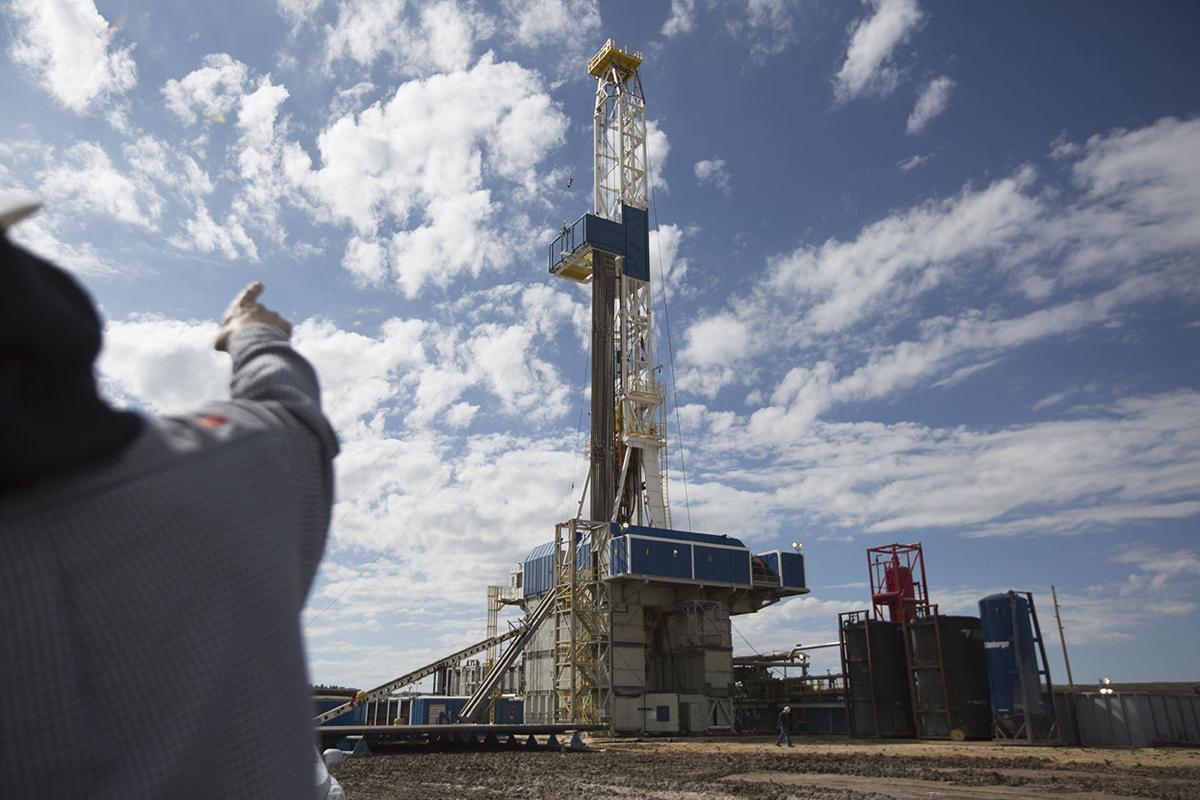 Despite a federal government shutdown, oil and gas will be back in business on Monday, in a limited capacity, on federal lands in Wyoming.
The Bureau of Land Management's four busiest field offices will begin working through applications for permits to drill, with a limited staff, a two-month time frame and a narrow prescription for what can be done, according to memo from the Petroleum Association of Wyoming.
The Buffalo, Casper, Pinedale and Rawlins field offices will focus on critical paperwork for the industry that was pending prior to the government shutdown, including processing drilling permit applications that were near approval, right of ways that are tied to applications for drilling permits and alterations on approved permits.
What the BLM cannot do is process applications that need wildlife or archaeological evaluations. Those staff have not received exemptions to the shutdown, according to the Petroleum Association of Wyoming, which noted that the association's staff would continue to work on that issue.
The U.S. government is about three-fourths funded, but until the U.S. Congress finds a resolution to the fight over funding for a $5 billion border wall with Mexico, spending money to run agencies like the Bureau of Land Management and the U.S. Fish and Wildlife Service is on hold. About 800,000 federal workers are affected by the shutdown, some on furlough, others working unpaid.
Multiple phone calls and emails to the Bureau of Land Management regarding its Wyoming workforce and the limited return of oil and gas staff during the shutdown were not returned. Local requests were directed to the state level. State requests were deferred to the Washington office of the Interior Department, which in turn passed requests for comment back to the Bureau of Land Management.
Energy exemptions
Wyoming is late to the game when it comes to energy exemptions to the shutdown.
Field offices for the Bureau of Land Management had been processing applications to drill in places like New Mexico, but the shutdown shuttered the agency that oversees oil and gas development on federal lands in Wyoming.
"We just wanted to understand if it's happening elsewhere, why it isn't happening here," said Pete Obermueller, president of the Petroleum Association of Wyoming, which pushed for Wyoming offices to address the stagnant applications. "It turns out, it took a little bit longer, but we're just glad they followed suit here."
Obermueller said without this kind of movement, industry could be hamstrung in Wyoming at a time when there is both rapid growth – in terms of a record in applications for permits to drill – and seasonal constraints that are upcoming in the winter and spring season.
"If the shutdown goes into this time of year, when we have to slow down anyway, were not talking about a few days' delay. We're talking about a few months," he said. "That's where that nervousness comes from."
Groups question priorities
Other groups in Wyoming and the West are also concerned about energy and public lands, but less pleased that the BLM is making exemptions for industry.
"Right now the Trump administration is serving the oil and gas industry in ways that it is refusing to serve the public," said Kelly Fuller, energy and mining campaign director for Western Watersheds Project.
Environmental groups that track applications for permits to drill, oil and gas lease sales and environmental analysis of energy projects on federal land say they are shut off from communicating with the Bureau of Land Management while oil and gas producers have found access.
For Fuller, the lack of public transparency puts drilling permits that are approved during the shutdown under a microscope for review or potential protest.
"I think what BLM is doing is going to make things worse for the industry instead of better," Fuller said. "The public is getting cut out of the process because we can't be fully informed. That is a great problem. It sets things up to be much more adversarial than it needs to be."
Follow energy reporter Heather Richards on Twitter @hroxaner