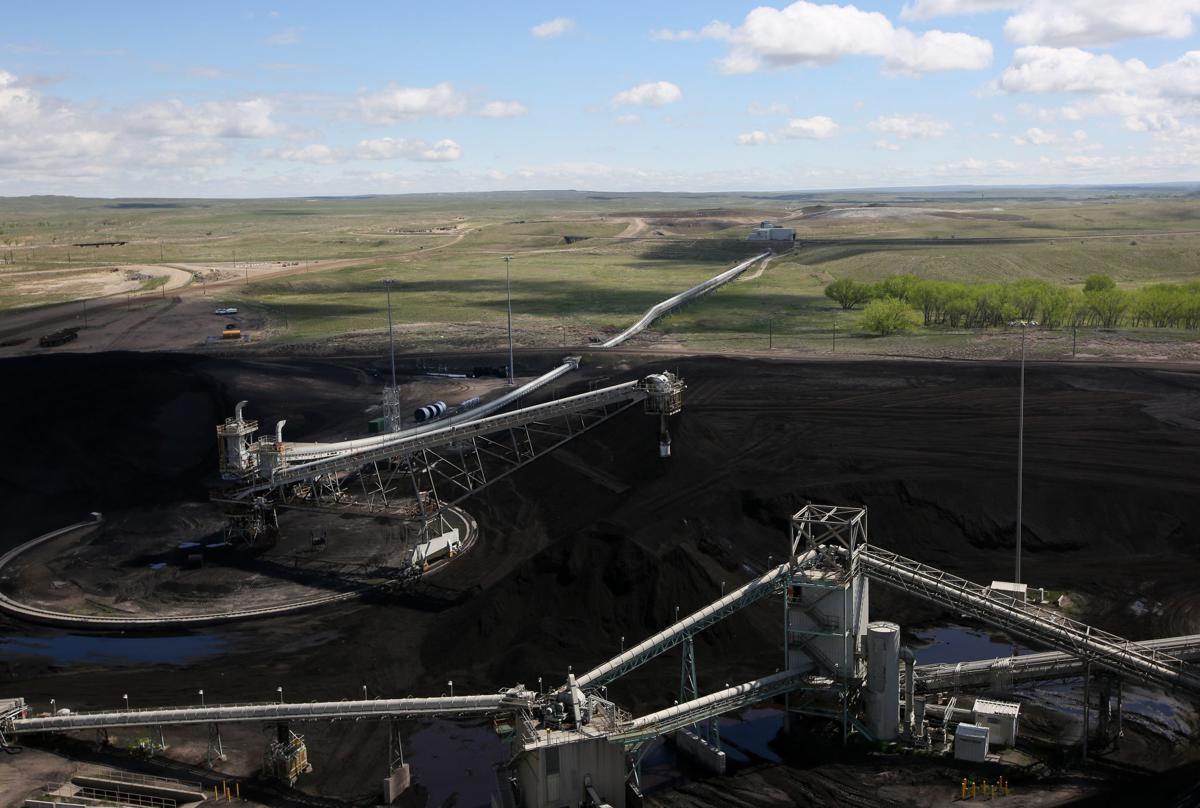 The clock is ticking for coal-fired power plants, and Wyoming lawmakers are worried.
The profitability of thermal coal has contracted in recent years, as increased competition from natural gas and renewables has slowly squeezed demand for coal out of the energy market. In response, utilities have started taking a hard look at the economics of keeping the aging facilities open.
The possibility of accelerated coal-fired power plant retirements has fueled widespread alarm throughout the state. In response, Wyoming lawmakers made several attempts this year to prevent coal-fired power plant closures.
In March, Gordon signed into law Senate File 159. The new rule requires utilities to undertake a "good-faith effort" to sell coal-fired power plant units before retiring them. The Public Service Commission is still ironing out the exact rules governing the law, and state regulators plan to present draft rules before February.
At best, the law could be a saving grace for coal-dependent communities, at worst a logistical nightmare. That's according to a series of comments compiled by the Public Service Commission.
The utility company Rocky Mountain Power underscored the myriad challenges both the company and state could face under the new law. Several groups have pressured the commission to require new purchasers, including non-utility companies, to obtain a bond or financial assurance backed by a third party to cover future cleanup obligations, labor-related liabilities or other risks.
Ultimately, the application of Senate File 159 could affect ratepayers. Any additional costs accrued by a utility company could be transferred to customers.
Senate File 159 came largely in response to signs that the state's largest utility may be accelerating retirement of its coal-fired power plants.
Rocky Mountain Power forecast a somber outlook in October for its two dozen coal units pumping out electricity across the nation. The utility announced it will likely retire two-thirds of its coal fleet by 2030, including units at Naughton in Kemmerer, Jim Bridger near Rock Springs and Dave Johnston in Glenrock.
To save ratepayers significant costs, Rocky Mountain Power's parent company, PacifiCorp, will retire Jim Bridger's unit 1 in 2023, four years earlier than the company once projected. Another unit at Jim Bridger will retire in 2028, nine years early. In addition, Naughton's units 1 and 2 will shutter in 2025. Naughton's unit 3 retired this year, but will transition to processing natural gas in 2020. The anticipated retirement date of 2027 for Dave Johnston's units will remain the same under the new preferred portfolio.
Though the company said it hopes to retrain and re-employ as many workers as it can, the company's management team acknowledged the changes come with both benefits and losses.
Gov. Mark Gordon called the early closures a "blow to the people of Wyoming," and said the decisions made in the resource plan "personally disappointed" him.
Upending utility mandates
In the eyes of several lawmakers, the Public Service Commission is not doing enough to stop utilities like Rocky Mountain Power from retiring its coal fleets or protecting displaced workers.
In November, Wyoming lawmakers on two committees interrogated the responsibilities of the Public Service Commission, urging the reticent regulators to intervene more aggressively before and after coal-fired power plants retire. In an unprecedented move, the committee introduced a draft bill that could saddle utilities and their public regulators with an additional decree. The Wyoming Public Service Commission would be required to consider the "socio-economic factors associated with an early retirement" of coal-fired power plants, in addition to protecting ratepayers.
Under the proposed bill, the commission would not only have to ensure the lowest possible electricity cost for consumers, but it would also need to take steps to consider the impact a utility's actions could have on energy employees, tax revenue or "any other factor related to the early retirement that the commission deems necessary."
The bill did not advance to session, but still signaled lawmakers full-throttled effort to save coal-fired power plants.
However, lawmakers did advance a bill that could open up transmission lines and customers to new purchasers of otherwise retired coal-fired power plants. The bill builds on Senate File 159.
But both state officials and the public last month urged the committee to use discretion before deregulating utilities.
"We are concerned about opening up the market to competition on a very limited basis without a larger plan," said Denise Parrish, deputy administrator at Wyoming's Office of Consumer Advocate. "... It leaves open the possibility of stranded costs, and we just think that if the committee wishes to open the market, it should do it in a more deliberate way, as opposed to a piecemeal way."
A former owner of a coal-fired power plant may be left with a smaller pool of customers paying the utility's fixed rates, Parrish explained. As a result, these "stranded costs" could be transferred to existing ratepayers, bumping up their electrical costs.
Meanwhile, Wyoming's utility commission launched an investigation into a coal study produced by the state's largest utility, Rocky Mountain Power. A hearing for the investigation will take place in January in Cheyenne. The Public Service Commission also voted to open up an investigation into PacifiCorp's integrated resource plan. When a utility files an integrated resource plan, the commission typically accepts it after scrutinizing it during a public comment period. But the commission can also instigate an investigation and hold a contested case proceeding.