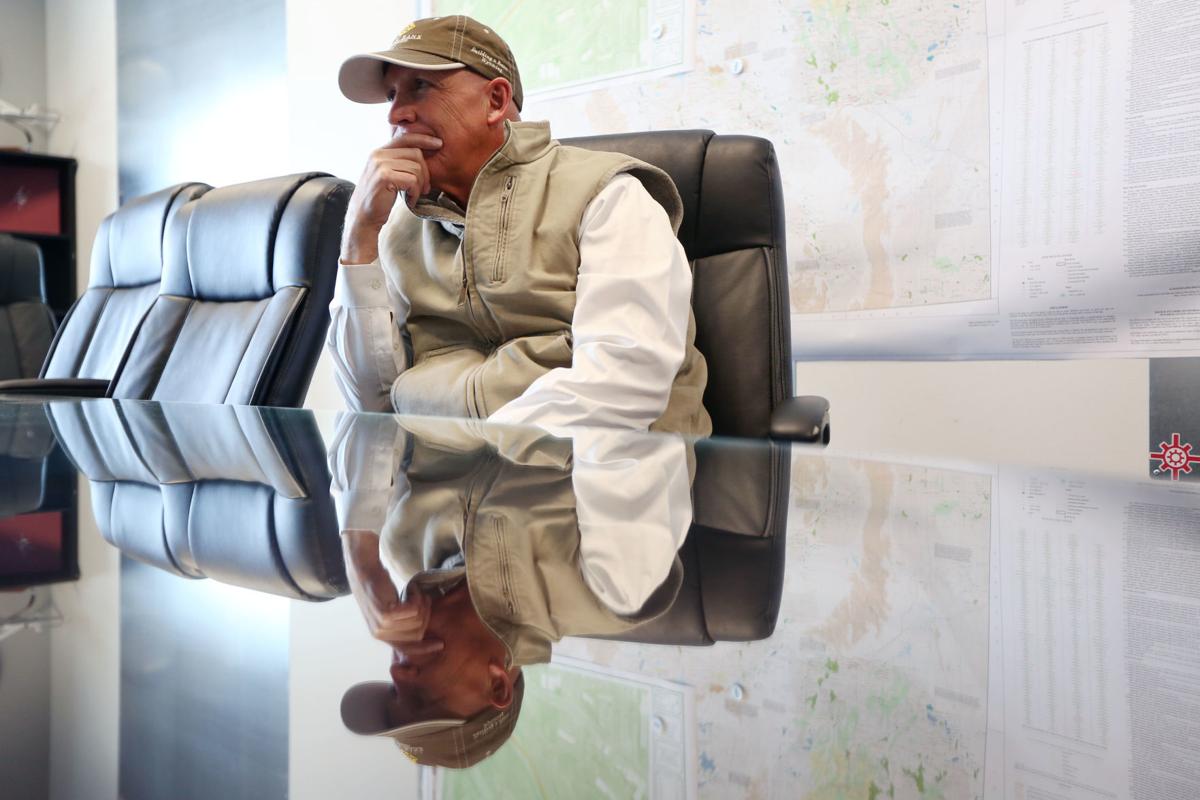 A Wyoming-based energy investment company has instituted its own "stay-at-home" order to protect the health and safety of its employees, as well as the surrounding community, in light of the coronavirus outbreak.
McMurry Companies, which oversees several energy affiliates like Nerd Gas Company, is in a unique position compared to other firms involved in energy.
CEO and President Timm Smith oversees about 25 employees who work from an office. No employees are out working in the oil or gas fields. That made a big difference in his decision to send his employees home to work, according to Smith.
"Our decision was made easier by (the fact) we really don't have field operations, just office personnel, as far as the energy side of our company," Smith explained. "We just thought it was the prudent and safe thing to do for our employees and their families."
The order will go into effect Friday evening and be in place for two weeks.
"The more people stay home and observe the strict social distancing guidelines, the better chance we have of arresting this virus," said Cary Brus, former president of the company. "We know it's in our community; we just thought it was the right thing to do."
But that doesn't mean the decision would be appropriate for all companies across the board, Brus added.
"Some jobs have to be done in the field," he noted. Other companies depend on the cash flow continuing to maintain payroll and other obligations. In his opinion, extending companies some flexibility to respond to the public health crisis is important, too, he said.
The coronavirus and a global price war have wreaked havoc on oil markets, as a glut in supply along with cratering demand have caused prices to spiral to lows not seen in decades. West Texas Intermediate, a U.S. benchmark for oil, inched just over $20 a barrel Tuesday, with Wyoming realized prices for sweet crude going for roughly half that amount, at $10.30. Prices rallied slightly Thursday, rising to nearly $25 a barrel, as hints of a deal between Saudi Arabia and Russia over production limits emerged. But in the meantime, several Wyoming operators have been left with little choice but to shut in wells and reduce workforces.
For McMurry Companies, the most immediate effect of the economic downturn has been a reduction in cash flow. The long-term consequences remain unknown, Smith said."Predicting this one is fairly tough," he said.
Concerned about COVID-19?
Sign up now to get the most recent coronavirus headlines and other important local and national news sent to your email inbox daily.