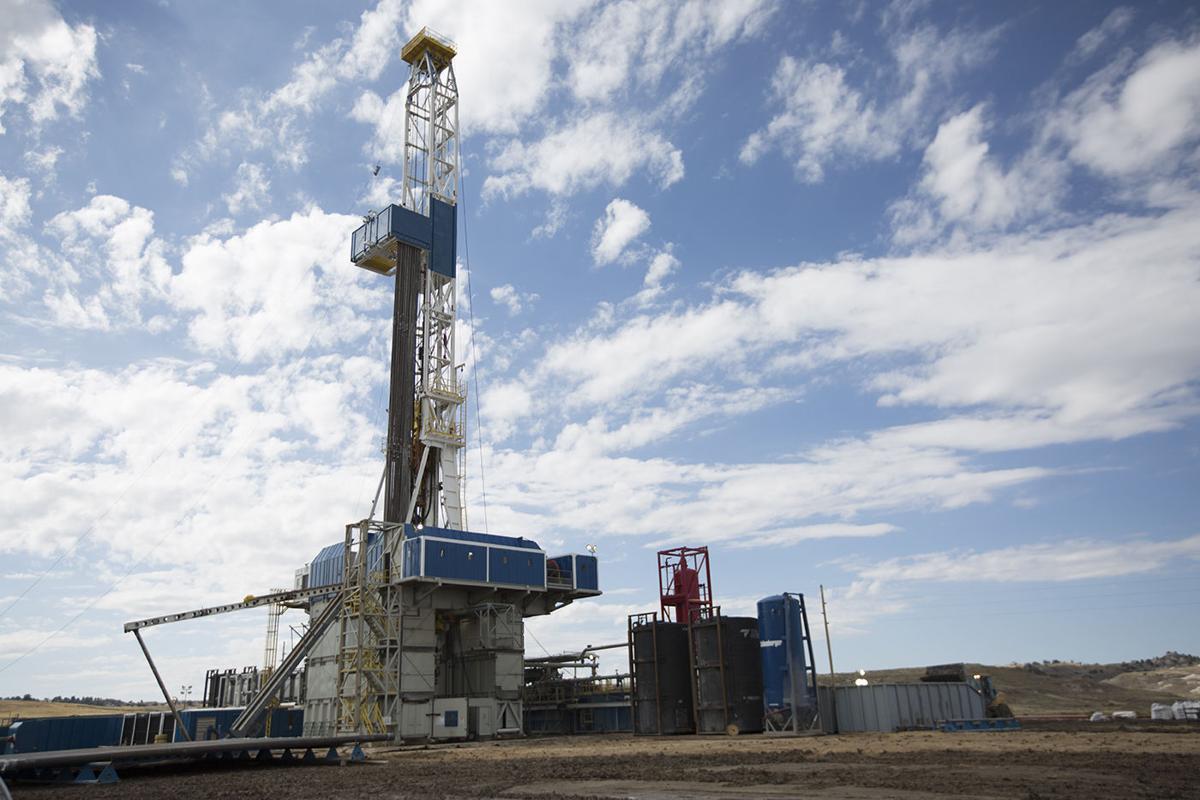 Stray methane is a sneaky pollutant. It's also a thorn in the side of the natural gas industry.
Burning natural gas releases carbon dioxide, the greenhouse gas chiefly responsible for climate change. But methane, the primary component of natural gas, has 25 times the warming power of CO2. As it travels from the well to the consumer, some of that methane escapes into the atmosphere.
"The challenge with methane is it's odorless, it's invisible," said Uduak-Joe Ntuk, California state oil and gas supervisor, during a virtual panel on methane regulations hosted last week by the American Association for the Advancement of Science's Center for Scientific Evidence in Public Issues. "It's difficult to know it's there."
Methane is hard to track — and hard to regulate. Researchers are still figuring out exactly how much methane is released between extraction and combustion, and how significantly that number varies across operators and regions.
The experts on last week's call agreed, however, that emissions standards are needed now.
"We cannot wait for perfect information to start developing effective methane mitigation strategies, because we know enough about methane emissions from the oil and gas sector," said Arvind Ravikumar, a research associate professor of petroleum and geosystems engineering at the University of Texas at Austin.
According to Ravikumar, stray oil and gas methane emissions come from three different sources: leaks, vents and flaring. Leaks happen randomly, anywhere along the supply chain. Vents are a standard safety feature, but can malfunction and release far more methane than expected. And flaring, a means of burning excess natural gas, isn't entirely efficient.
It's not realistic, economically or technologically, to find and repair every source of emissions. Nor, Ravikumar said, is it necessary.
"Let's say you have 100 leaks in your oil and gas field," he said. "The top five leaks, the highest-emitting five leaks out of the hundred, is likely to be responsible for over half of the total methane emissions. So the key to addressing methane emissions from the oil and gas sector is finding and fixing the super-emitters as quickly and as cost-effectively as possible."
Ideally, regulations would target operators' methane outputs, said Kate Konschnik, director of the climate and energy program at Duke University's Nicholas Institute for Environmental Policy Solutions. But output-based programs would require accurately estimating companies' emissions, and the research isn't there yet.
For now, methane-conscious operators like Jonah Energy, which operates in Wyoming's Jonah Field, are deploying a patchwork of technologies to identify emissions. One tool, optical gas imaging cameras, help the company pinpoint where gas is escaping.
One of Jonah's priorities is identifying which technologies most effectively locate emissions from different sources, and mitigating them accordingly, said Howard Dieter, the company's vice president of environmental, health and safety. In July, the company became the first U.S. oil and gas producer to submit methane emissions data to the United Nations.
"Understanding all your various emission sources, not just those that are reported through various state and federal programs, but understanding all of them, also allows you to quantify them," Dieter said. "And allows you to think about how you deploy limited capital in fixing the things, or eliminating the things, that have the biggest opportunity to be an emission source."