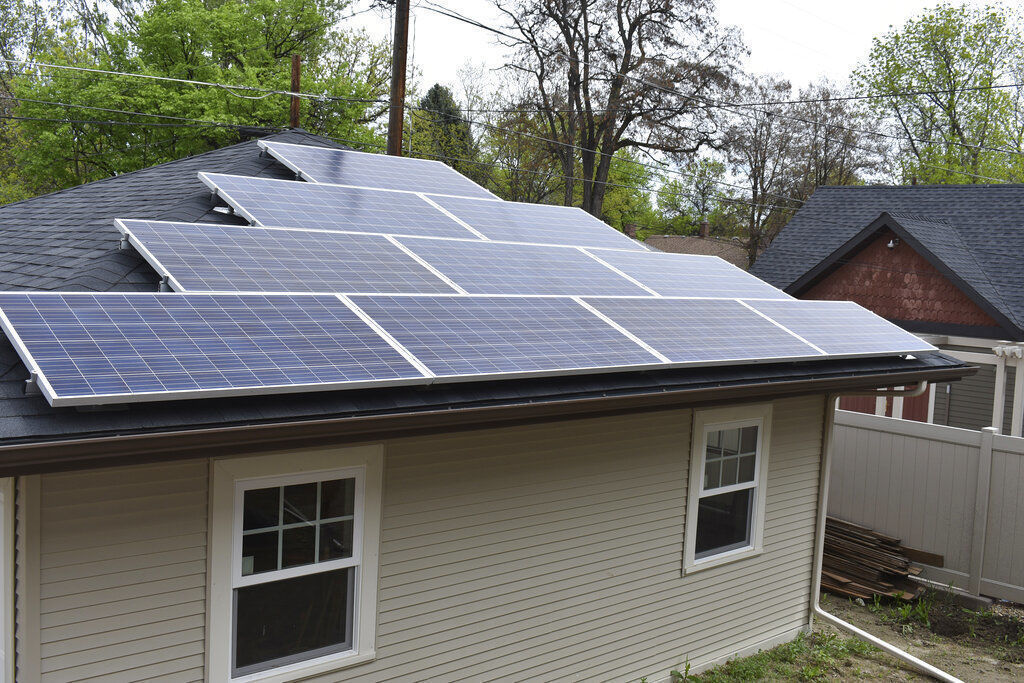 Montana utility regulators have rejected NorthWestern Energy plans to increase rates on customers who net meter solar power.
Saying that NorthWestern hadn't presented enough information to justify the charge, members of the Public Service Commission rejected the plan, leaving it up to the utility to gather more data and try again.
"In my mind, to pick a phrase from our attorneys, it is not ripe. It is not a complete set of data that we can make a decision that's going to impact so many people," said Commissioner Bob Lake, a Republican from Hamilton.
The commission voted unanimously to reject the request by NorthWestern, a South Dakota-based company that is Montana's largest monopoly utility. NorthWestern has roughly 2,100 Montana customers who net meter, a rather small percentage of the 370,000 Montana electric customer base.
Those net metering customers were extremely vocal during the utility's year-long case to increase customer rates. They argued the utility was punishing customers who generate power and also killing a rooftop solar industry.
Commissioners voted Oct. 30 to increase NorthWestern rates $6.5 million across several classes, but left the net metering issue unresolved until Monday.
Commissioner Tony O'Donnell, a Republican from Billings, gave NorthWestern Energy two options to resolve the net metering issue, either bring sufficient information forward to take up the bill increase again soon, or allow rates to stay the same until energy from customers who net meter makes up 5% of the utility's portfolio. That later option would take years to attain.
NorthWestern had argued that net metering customers bought such small amounts of electricity that the burden of paying for the utility's infrastructure was being unfairly shouldered by customers who didn't net meter. The utility proposed charging net metering customers a higher rate every month for their first hour of purchased electricity, after which the rate would decline. The utility also said it was paying too much for surplus solar power from customers who net meter.
Customers with rooftop solar who buy very little power from NorthWestern said the new proposed charge, placed on new net meterers, would result in bills higher than what customer would pay if they didn't net meter at all. Harold Hoem of Missoula told commissioners what NorthWestern wanted to charge was going to kill homeowner interest in solar energy.
"I've seen people extremely interested in investing in solar panels for various reasons, even retired people, because of success other people have had in doing it," Hoem said.
The business news you need
With a weekly newsletter looking back at local history.