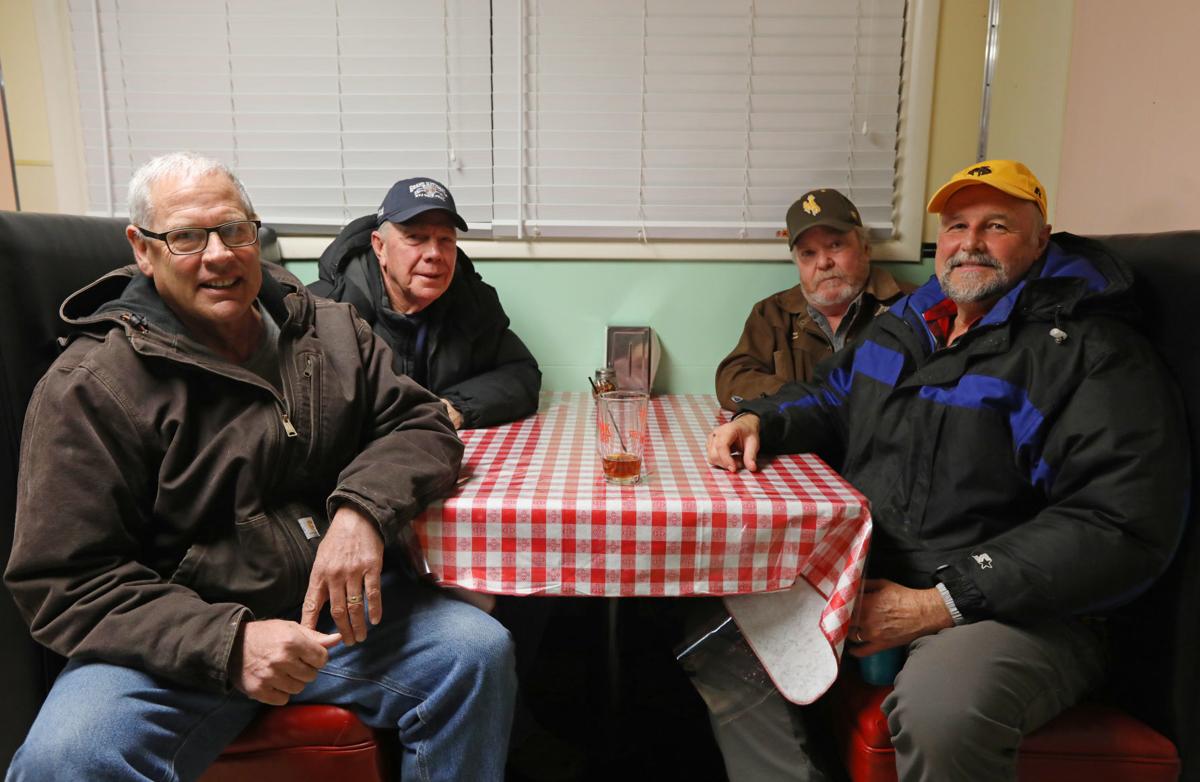 Retired workers from the Kemmerer mine in southwestern Wyoming saw a glimmer of hope Thursday, after the mine's bankrupt coal company submitted a motion to increase retiree benefits by $3 million. Even if a federal judge approves the agreement, medical coverage for the retired union miners will end on Dec. 31, according to the union.
Thermal coal operator Westmoreland Coal Company drove its Kemmerer mine in Lincoln County, along with its Montana-based mines, into some $90 million in debt last year. The company filed for Chapter 11 bankruptcy in October, becoming the first thermal coal company in Wyoming to crumble after a trail of metallurgical coal bankruptcies rumbling in the Powder River Basin.
A federal judge in February allowed the company to extricate itself from the majority of its $330 million in medical coverage obligations to its approximately 1,500 union retirees nationwide, despite impassioned objections from workers and their union, United Mine Workers of America. The judge reasoned the dissolution of the once-binding contract would enable the company to maximize its assets and sell the mines.
The decision suddenly jeopardized the lives of hundreds of retired workers dependent on promised health care benefits.
The union secured $6 million from Westmoreland for retired workers' medical coverage in February. But the fund would last only one year, according to court documents.
"The problem is that it only funds (health care) for that year. That money will be exhausted," said Robert Butero, a regional director at the United Mine Workers of America. "It creates this anxiety among people."
The latest motion filed to the court Thursday revealed the union squeezed an additional $3 million from the insolvent company. But about one-third of it will go toward administrative expenses related to the program, the union said. Union members ratified the agreement for the Kemmerer mine July 18.
"You have this immensely complicated environment where all kinds of interests are clawing to get their needs met," said Michael Duff, law professor at the University of Wyoming. "The people who get hammered are the unsecured creditors, which often includes workers."
After the sale of the Kemmerer mine to Western Coal Acquisition Partners failed to close, a group of secured creditors banded together to take over the ownership of the Kemmerer coal mine in June, among other assets.
The once-stable coal industry in Wyoming has been wobbling, as utility companies turn to more economical and politically viable energy sources, like natural gas and renewables. The shift has set off a domino of coal company bankruptcies throughout the state and across the country.
The business news you need
With a weekly newsletter looking back at local history.