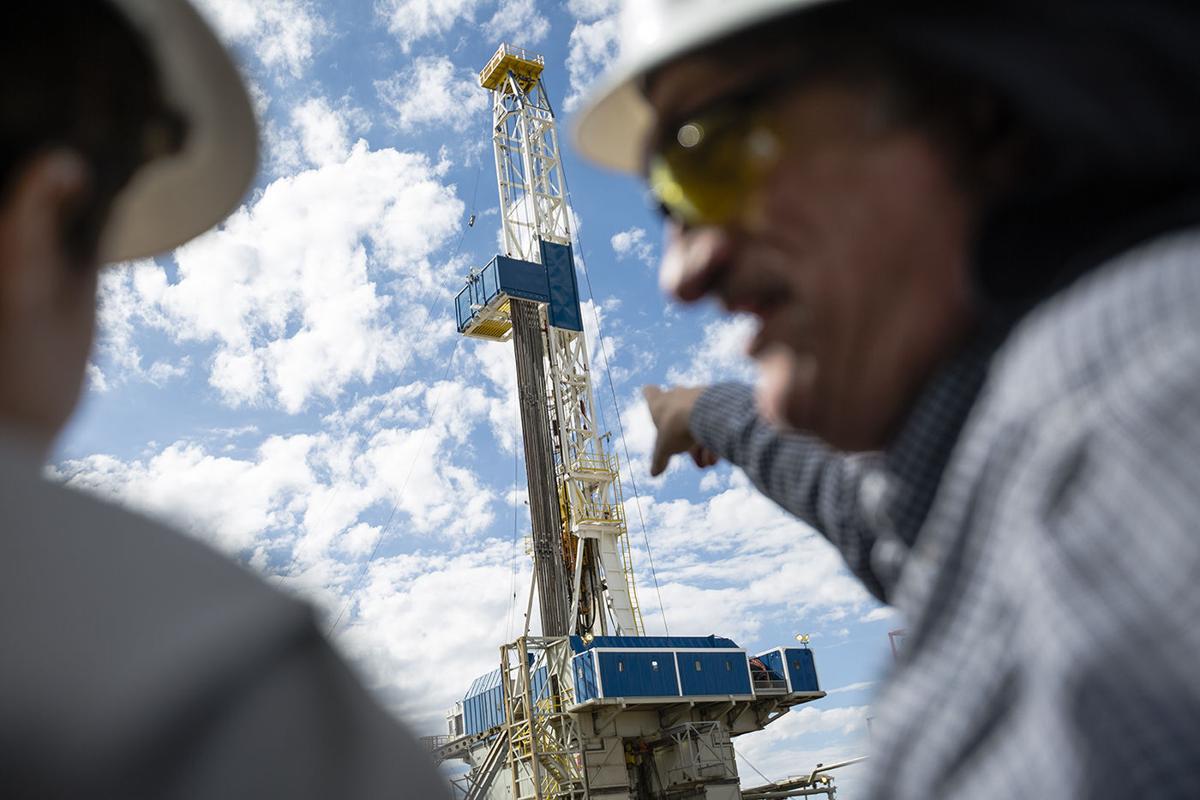 Wyoming lawmakers mulled ways to prop up the ailing oil and gas industry Monday, including possible cuts to state mineral taxes.
The Legislature's Joint Minerals, Business and Economic Development committee moved to draft a new bill that would cut in half the mineral taxes oil and gas firms must pay the state. The proposed legislation would reduce the severance tax by 50 percent for a consecutive six-month period. The relief would need to be utilized within one year of the price of oil hitting $45 a barrel.
Co-chairman of the Mike Greear, R-Worland, who introduced the idea, hopes the aid could "incentivize and encourage" the recovery of oil production in Wyoming.
Oil prices have plunged amid the spread of COVID-19 and a global price war. Several major oil and gas companies have trimmed their workforces, reeled in expenses and halted production. The rig count in Wyoming — a prime indicator of how much drilling activity is occurring — fell from 30 rigs in March to two rigs, as of Friday. For every rig lost, approximately 100 oil and gas jobs are eliminated. Though prices have rallied in recent weeks, rebounding to over $30 a barrel, a full recovery for Wyoming's producers appears far off.
West Texas Intermediate, a U.S. benchmark for oil, was at $36.13 a barrel Tuesday.
Meanwhile, a preliminary report presented to Wyoming lawmakers last month revealed the state could face a $1.5 billion revenue decline between March 2020 and June 2022 in light of the COVID-19 pandemic and collapse in oil, significantly darkening projections made back in January.
In March, Gov. Mark Gordon signed into law a bill providing reductions in the state mineral tax amid certain price environments. But several operators have said these cuts wouldn't take effect soon enough to adjust to today's abysmal price environment, which has been ravaged since the legislation was introduced. The tax break kicks in if the 12-month rolling average of oil prices falls below $50 per barrel, far above today's prices. For natural gas, the 12-month rolling average would need to be less than $2.95 per thousand cubic feet. In these scenarios, the state's mineral production tax would be reduced by 2 percent under the new act for the first six months of production.
In addition, the Wyoming Oil and Gas Conservation Commission announced in April it will not require producers to pay the state conservation tax for the next six months in response to the depressed market conditions. But it's not just the state government that has mobilized to buoy oil and gas during the pandemic. The commission taps into the conservation tax fund to pay for its orphan well program in the event an operator's forfeited bonds are insufficient to cover the costs of clean up.
The committee voted unanimously on Monday to have the Legislative Service Office draft the newest proposed tax relief bill.