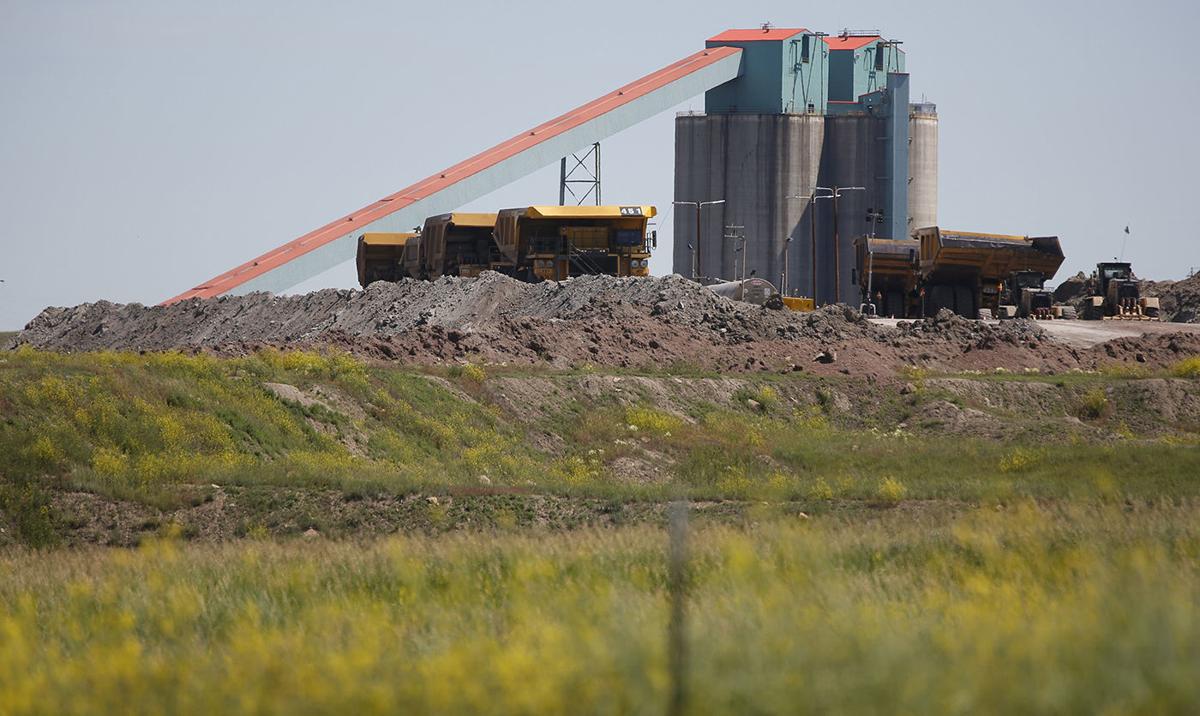 The federal agency tasked with upholding mining and environmental laws at the nation's surface coal mines proposed a new rule Wednesday to strengthen coordination with state regulators when investigating citizen complaints or potential violations at mine sites.
The official notice requires state regulators, such as Wyoming's Department of Environmental Quality, to promptly respond to the alleged violation and, if necessary, issue corrective action within 10 days.
As the rule stands, investigations into possible mining infractions can inadvertently occur multiple times, especially if citizens submit their concerns to both the state and federal government, according to the agency.
The Office of Surface Mining proposed a new rule Wednesday to clarify investigative processes and increase collaboration between the state and federal regulatory bodies. This way, officials can avoid doing duplicative work, according to a news release published Wednesday morning.
Under the new rule, the Office of Surface Mining will contact its state partners upon receiving notice of a possible mining violation, before issuing its standard 10-day notice. That way, the federal bureau is aware if state regulators have already launched an investigation or gone so far as to require corrective action at a mine site.
"This proposal will streamline our processes and ensure that states play a primary role in generating solutions to mining issues on the ground," said Secretary of the Interior David Bernhardt in a statement. "(A) win-win for the American people in coal country."
The proposed rule is largely the brainchild of Lanny Erdos, the acting director at the Office of Surface Mining. The seasoned coal regulator spent over three decades working on the ground protecting natural resources in Ohio before transitioning to work at the federal level. Given his regulatory experiences in the coal sector, he's no stranger to the 10-day notice.
Yet Erdos witnessed what he called a lack of coordination between the two levels of government, and found the multiple investigations unnecessary and a waste of finite resources.
"One of the things I recognized early on was that it wasn't a very good process," he said of the 10-day notice. "... It was really a duplication of efforts and a loss of resources, time and funds."
Under the proposed rule, before issuing a 10-day notice, the federal government will contact Wyoming environmental regulators to check if they had already launched an investigation.
Erdos expressed optimism over streamlining the process. But he told the Star-Tribune he considered the change the opposite of a "regulatory rollback."
"If we determine that the state agency hasn't acted properly or appropriately and not taken appropriate action, then we still have the authority to issue a 10-day notice," he explained.
Federal officials can conduct their own investigations into alleged mining infractions to uphold the Surface Mining Control and Reclamation Act of 1977, if it so chooses. Inspection protocols and requirements will also stay the same under the proposed rule.
Shannon Anderson, a staff attorney for the group, said she's concerned the new rule may weaken federal oversight of state regulators and potentially compromise the thoroughness or expediency of investigations into citizen complaints.
"If you submitted a complaint to the Office of Surface Mining, really you're telling (the agency), 'We don't know if the state's going to do a good job of enforcing this and we're sending it to you so you can exercise your oversight over the state program, and make sure they do a good job investigating it.'
"I think the real issue here is more that OSM is basically sending a message to states: 'We will defer to you,'" she added.
That shift in responsibility is troubling to Anderson.
"State regulators sometimes need that federal hammer, and you need to be able, as a citizen, to know that you're going to be listened to," she noted.
The agency will publish the proposed rule in the Federal Register on Thursday and accept public comments on the proposed rule change until June 15.
Concerned about COVID-19?
Sign up now to get the most recent coronavirus headlines and other important local and national news sent to your email inbox daily.