Despite a drought in new wind development proposals over the last decade, about $8 billion could flow into ongoing wind energy projects in Wyoming, providing one possible solution to the state's precarious revenue outlook.
Primarily located in the blustery prairie of Carbon and Converse counties, about a dozen wind projects in various stages of growth could unlock sizable economic returns and increase the state's energy capacity some five times over. If the wind projects already in permitting or construction phases come to fruition, approximately $7.1 billion and 4,700 new jobs could result, according to the Center for Energy Economics and Public Policy. That estimate excludes projects still in their planning stages.
"Wyoming has a really difficult economic development challenge ahead," said Rob Godby, economist at the University of Wyoming. "We, like the rest of rural America, are looking for an economic base that can support and sustain us."
Although a thriving wind market will likely never replace the colossal revenue stream coal once provided, it may be a critical part of the future, according to several energy experts. But myriad hurdles often stand between wind energy proposals and their actualization — from limited transmission line capacity and lawmakers' ambivalence over taxation, to onerous permitting requirements in the state. This chapter in wind energy leaves Wyoming with a decision: to invest in wind or leave it to neighboring states, Godby noted.
"Wind is really the only sector that would provide significant economic diversification," he said. "The capital investment in wind, while it's not nearly the scale of the tax revenues we get from coal or oil and gas, are to the tune of multi-billions of dollars."
'Beautiful and majestic'
As a leading proponent of wind energy in Carbon County, Cindy Wallace knows not all her neighbors are supportive of increasing the state's wind capacity. The executive director of the Carbon County Economic Development Corporation said the influx of some seven wind development proposals with a footprint in her county has already brought fruitful returns to the region.
"Wyoming has the wind, and when people think it hinders the landscape, that's up to personal taste and personal opinion," Wallace said. "I think they're beautiful and majestic."
"With all the wind projects, if they all come online in seven years, I counted about 300 permanent jobs," Wallace said. That doesn't include the indirect jobs wind farms will also generate, she added.
If existing tax rates stay the same for wind over the next 20 years, current wind projects across Wyoming could rake in $750 million in local taxes and $70 million in school finance revenues for the state, according to a University of Wyoming study.
More wind projects are on the way. The Power Company of Wyoming is developing a massive wind farm south of Rawlins: the Chokecherry and Sierra Madre Wind Energy Project. Once completed, the facility is expected to provide 2,500 to 3,000 megawatts of energy, doubling the state's wind energy production.
The wind farm has been in the works since 2008, with construction of crucial infrastructure, like turbine pads and roads well underway, according to a Power Company of Wyoming update released on July 23. A new transmission line, TransWest Express, will funnel energy to consumers throughout the Rocky Mountain region.
To Wallace, the economic payback for Rawlins in even preliminary wind development has been notable, not just from the Chokecherry and Sierra Madre project, but also other fledgling wind development projects.
"It's really reviving life — especially in the northeast part of the county, like in Medicine Bow and Elk Mountain," Wallace said. "Eventually, I hope Carbon County will be the wind energy capital of the country."
To tax or not to tax?
Along with spurring job growth, wind energy can boost local economies in rural America, proponents of wind development say. But some economists said the state's stringent regulations and unusual taxes may be stymieing fuller wind development.
In Wyoming, once wind facilities have been up and running for three years, companies must pay a $1 per megawatt wind generation tax, in addition to sales and property taxes. The state has a $1 per megawatt hour tax, and several energy experts have said the tax has stifled wind development. Layered on top of these taxes, wind developers must go through a web of permits on the county, state and federal level before beginning construction of wind turbines.
"The permitting process has been egregious," said Jonathan Naughton, engineer and director of the Wind Energy Research Center. "For Wyoming specifically, it certainly hinders projects. Other states have proceeded to build wind energy much more than Wyoming has."
With coal's decline, some Wyoming legislators, including Revenue Committee co-chair Sen. Cale Case, R-Lander, have sought to institute additional taxes on the wind industry.
Raising the tax to $4 would bring the state an additional $1.4 billion. But that assumes the higher costs do not repel developers, the Center for Energy Economics and Public Policy found. To advocates of a wind tax, that additional revenue is critical, comparing it to the severance taxes placed on oil and gas companies.
But to Naughton, even the perennial discussion of a possible wind tax brews enough uncertainty to deter investment in the state.
"Wyoming has always had the attitude that our wind is so good, but if we make it hard for people to build here and if it's too tough to build, it will be built elsewhere," Naughton said. "If we are not proactive, development will go other places."
Wyoming ranks fourth when it comes to the lowest cost for wind development in the West, trailing behind New Mexico, Montana and Colorado, according to the Center for Energy Economics and Public Policy. Researchers estimated wind development in Wyoming costs about 10 percent more than in New Mexico.
Tantalizing technology
Yet the current wind generation tax has not deterred the state's largest utility company from proposing a $2.6 billion investment in wind farms and transmission lines throughout the state.
Utility companies saddled with the mandate to keep electricity prices low for consumers have been attracted to the increasing cost effectiveness of wind energy, Naughton said.
PacifiCorp announced Tuesday it would fully acquire the state's first wind facility, as part of its plan to increase the site's power capacity by 60 percent. The 69 turbines built in 1998 will eventually be whittled down to a mere dozen — albeit hundreds of feet taller and styled with new nacelles, towers and blades.
Wind generation costs have dropped by nearly 70 percent in the past decade, according to the American Wind Energy Association. The cost savings come largely from the development of more efficient wind turbines, which often tower hundreds of feet taller than their predecessors. PacifiCorp purchases electricity from six wind facilities and also runs nine of its own wind farms throughout Wyoming.
"The strength of the U.S. economy has not been in Western rural developments, it has been in newly urban centers," Godby, the UW economist said. "It's sort of a wild ride for the state; we absolutely need to diversify."
Photos: The wind farms that have sprung up from Wyoming's prairie
Wind Farm
Wind Farm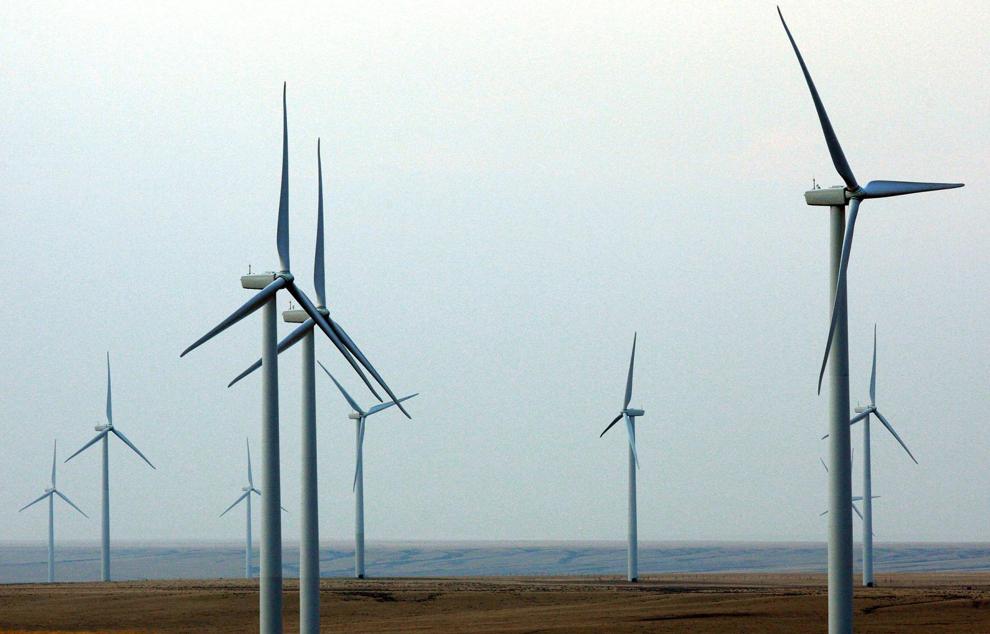 Wind Technicians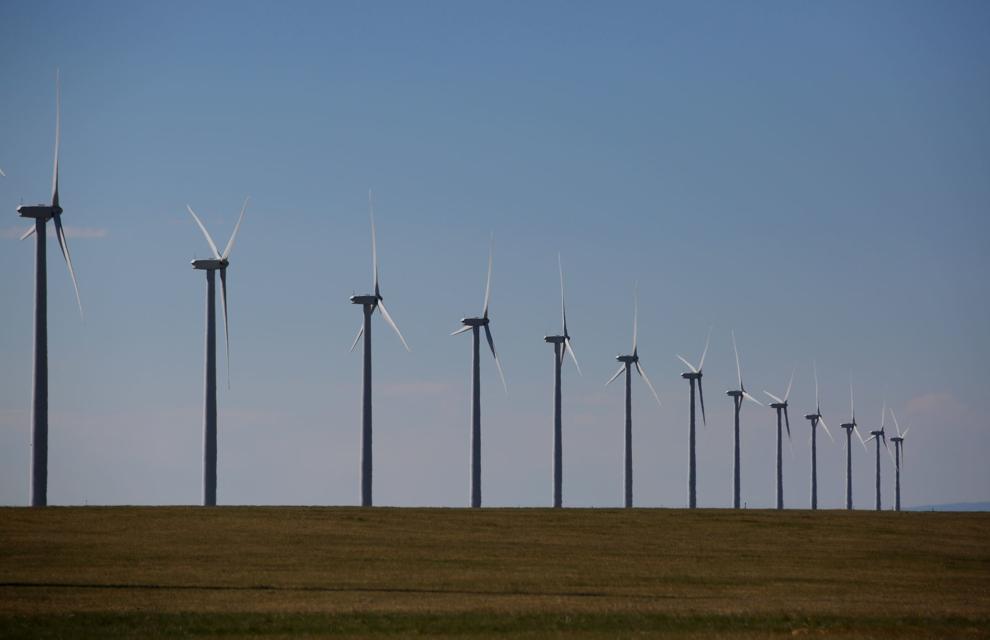 Wind Power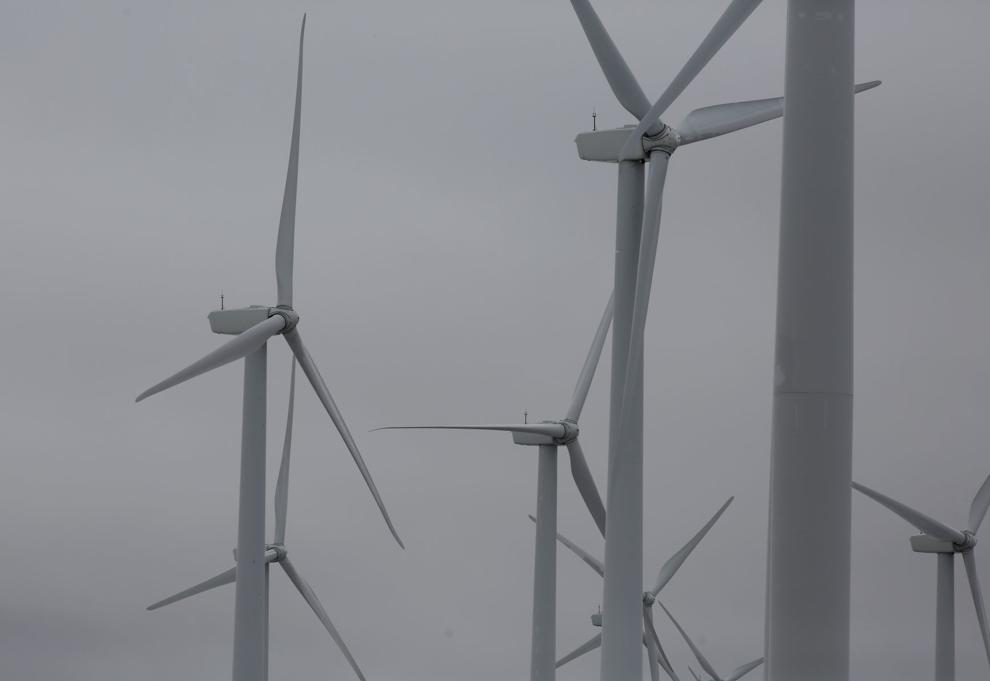 Wind Technicians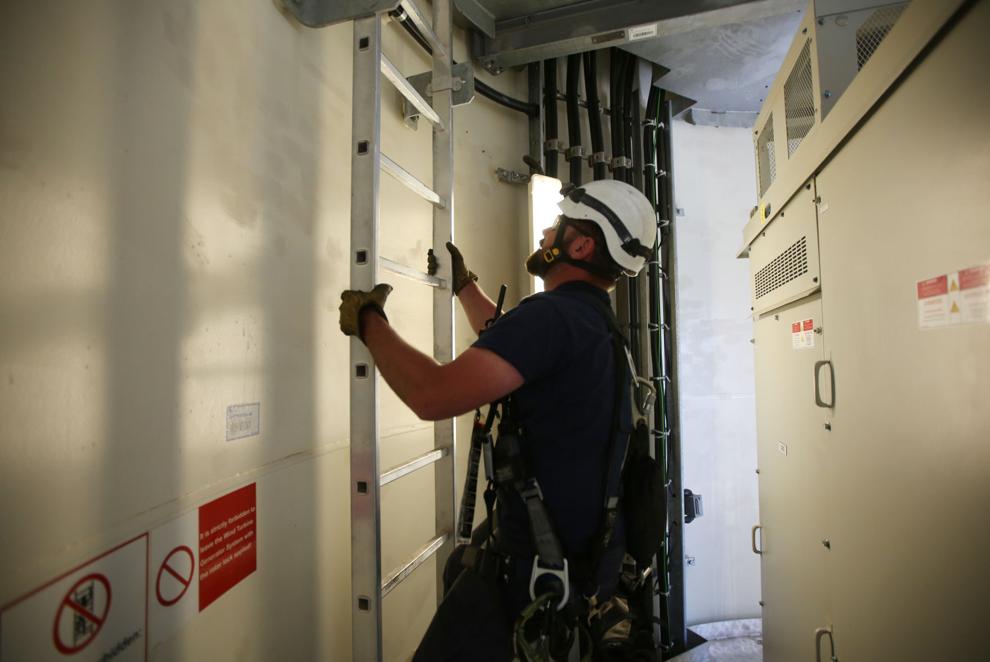 Starry Night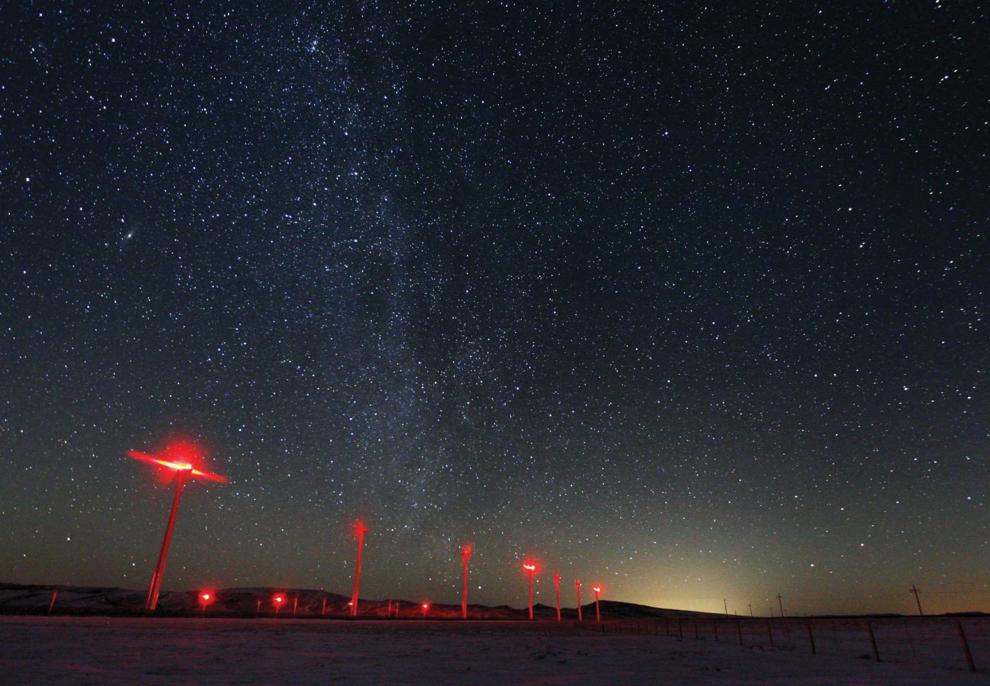 Wind Farm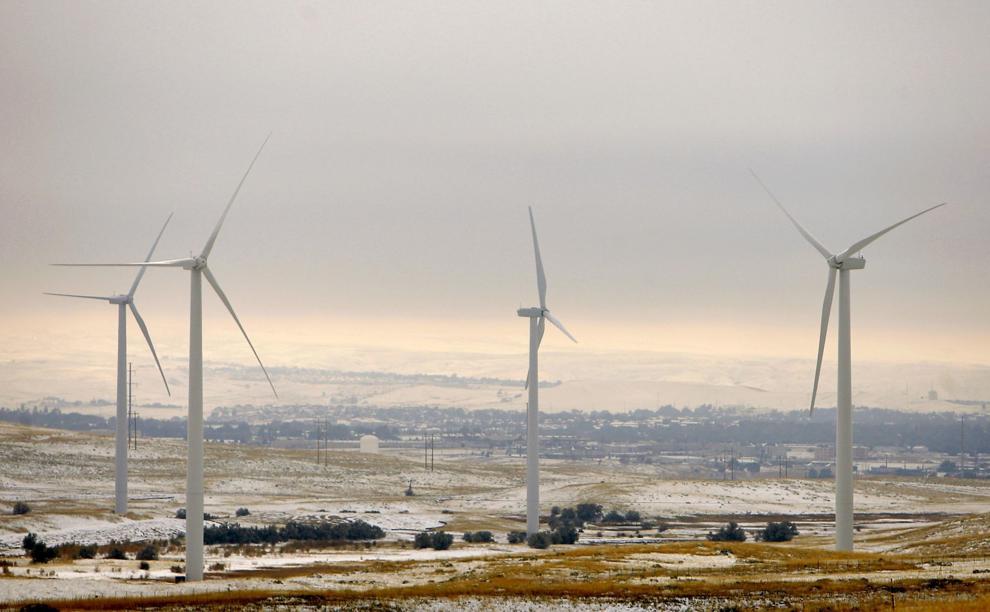 Wind Farm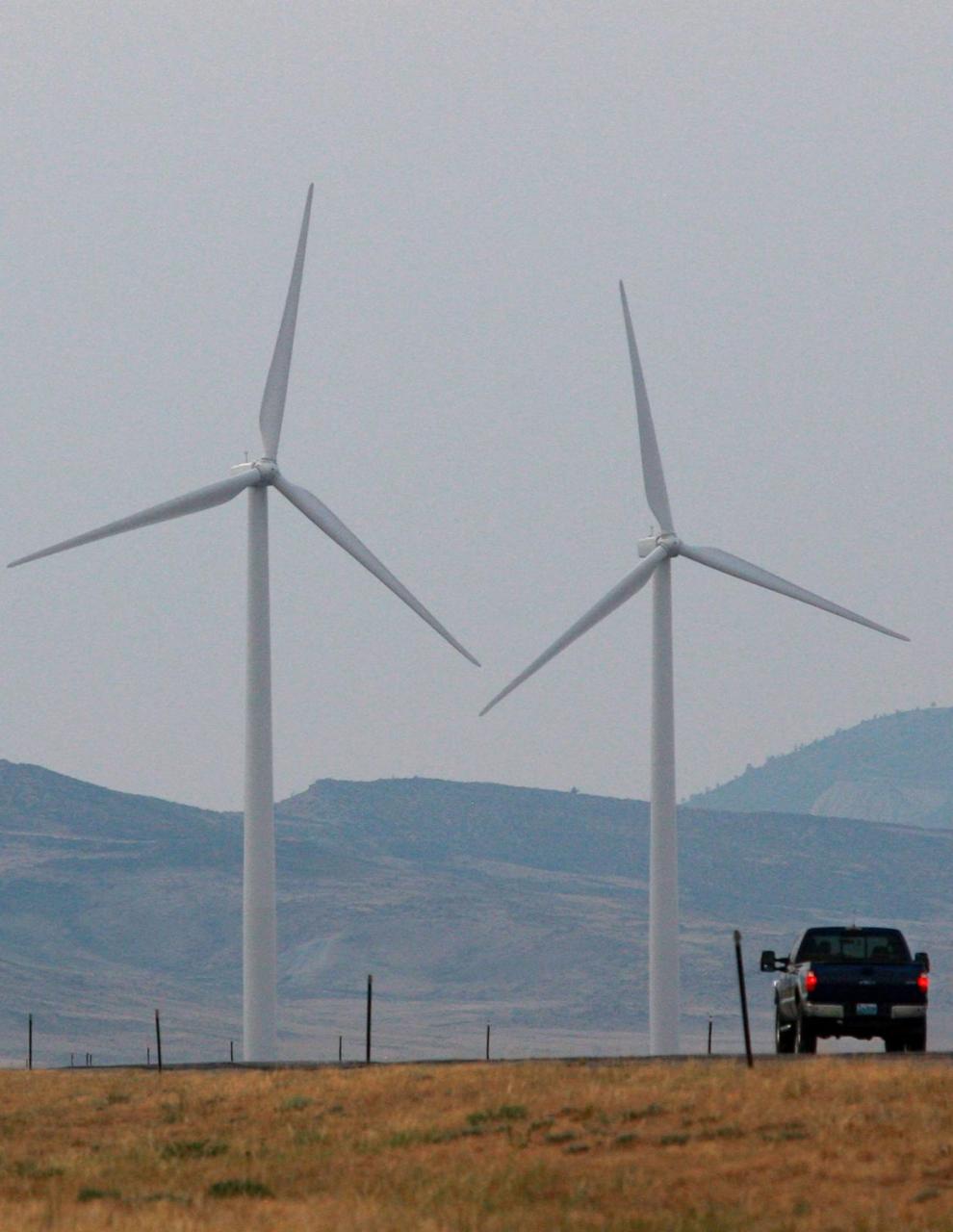 Chevron Wind Farm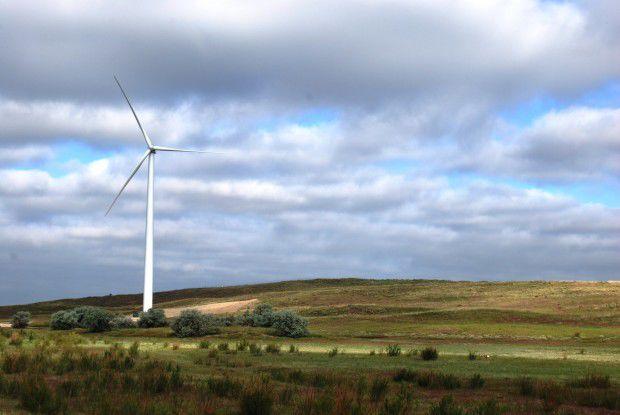 Wind Farm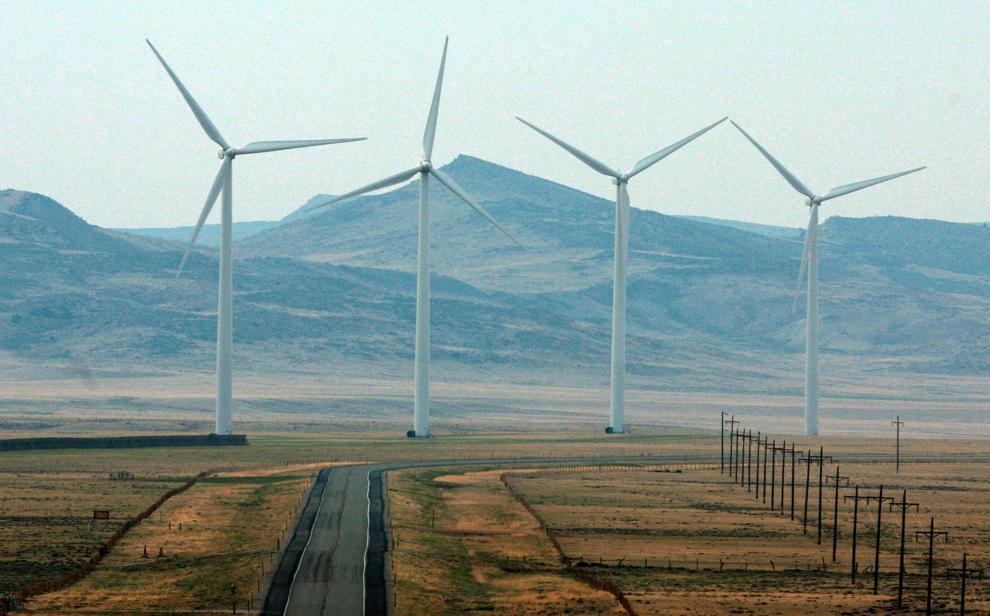 Glenrock Reclamation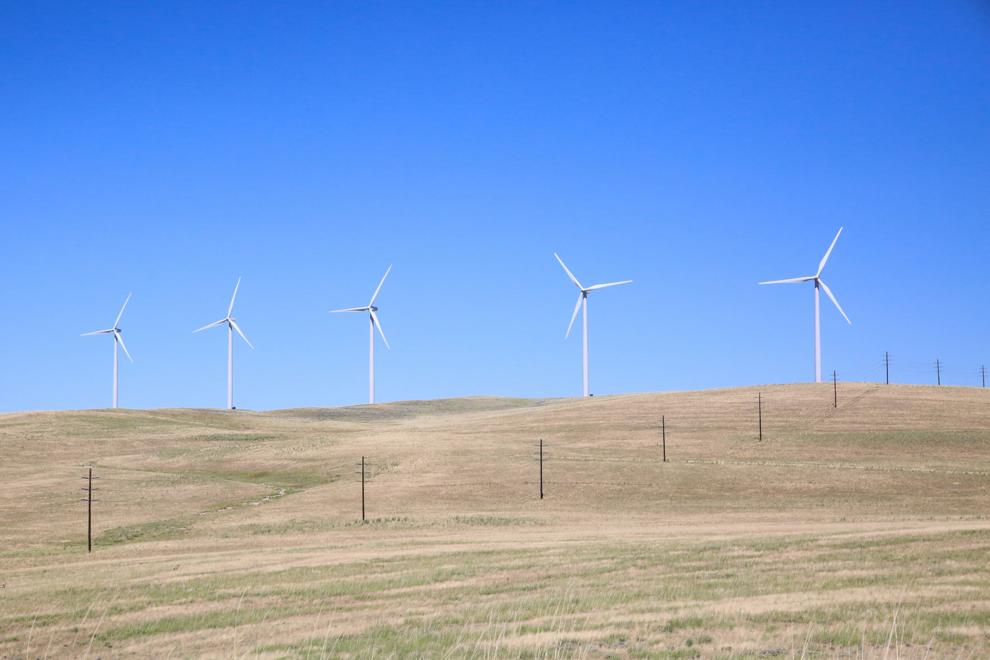 Wind Turbines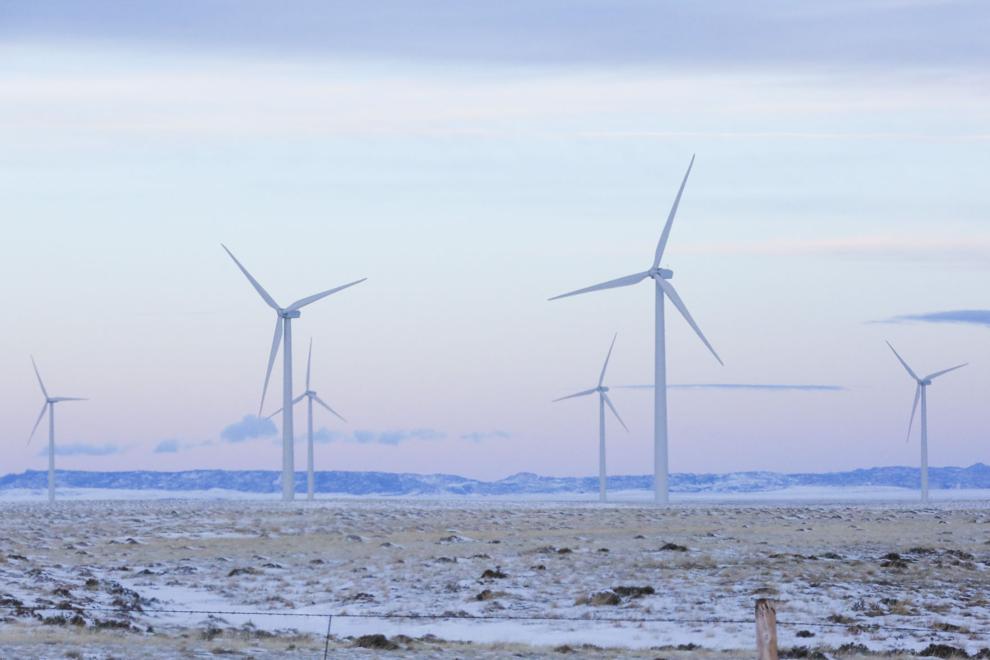 Wind Turbines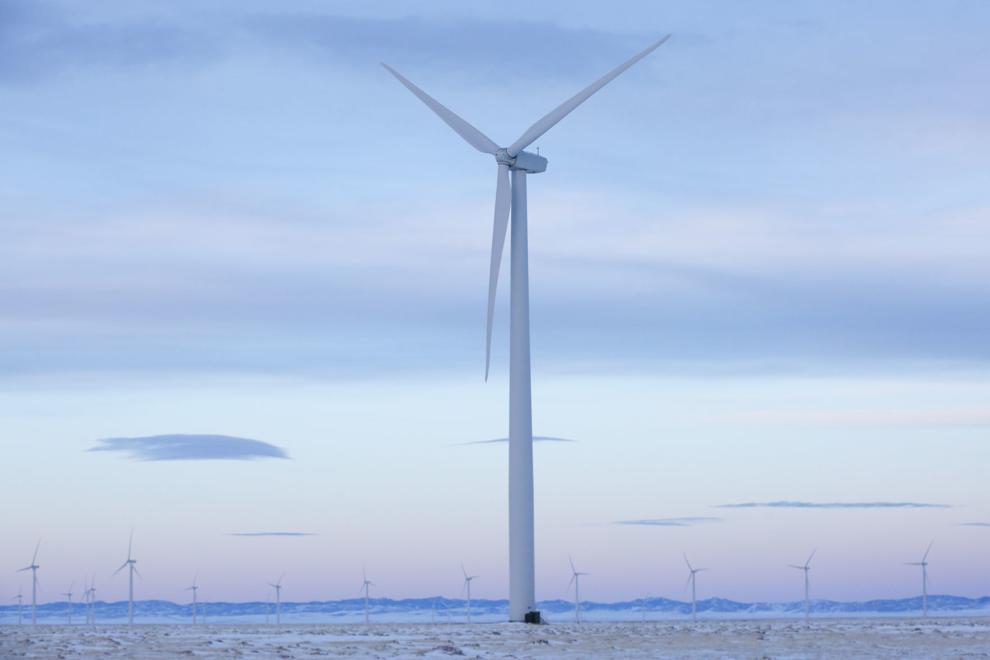 Wind Turbines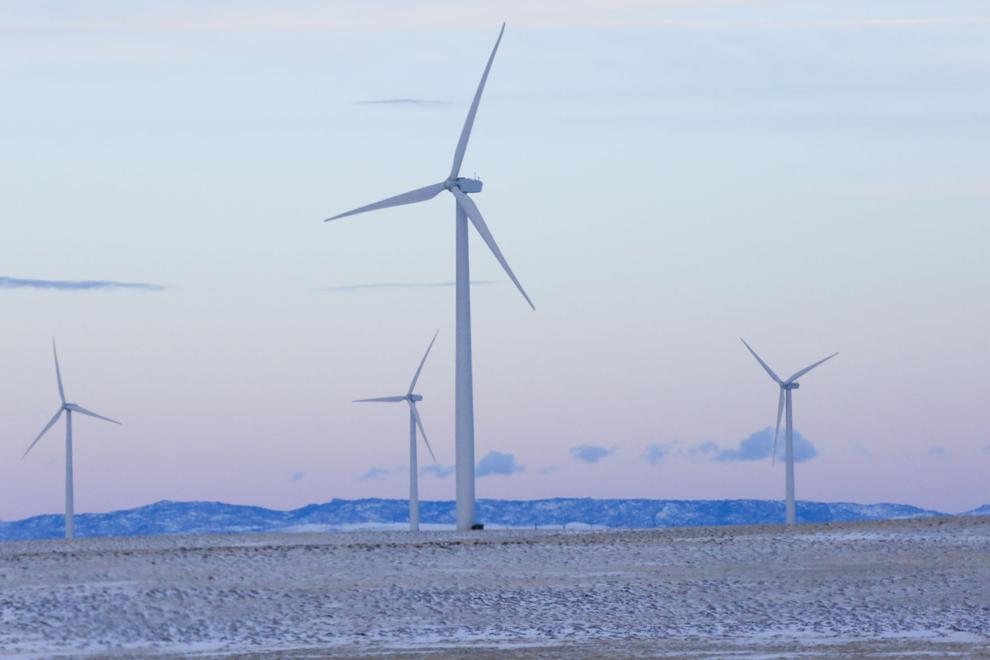 Wind Technicians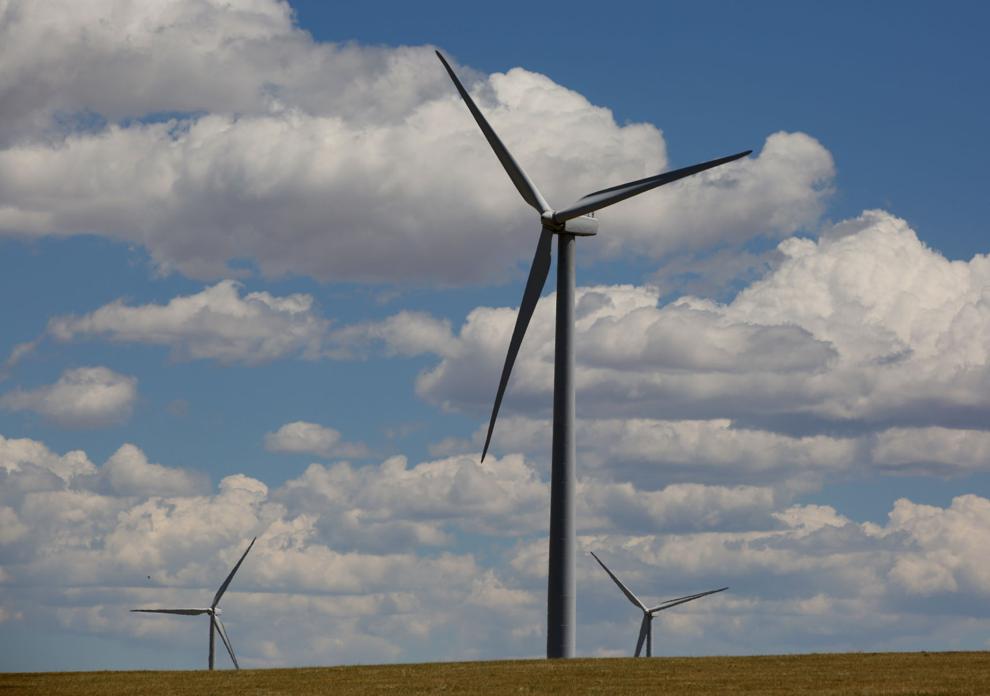 Wind Technicians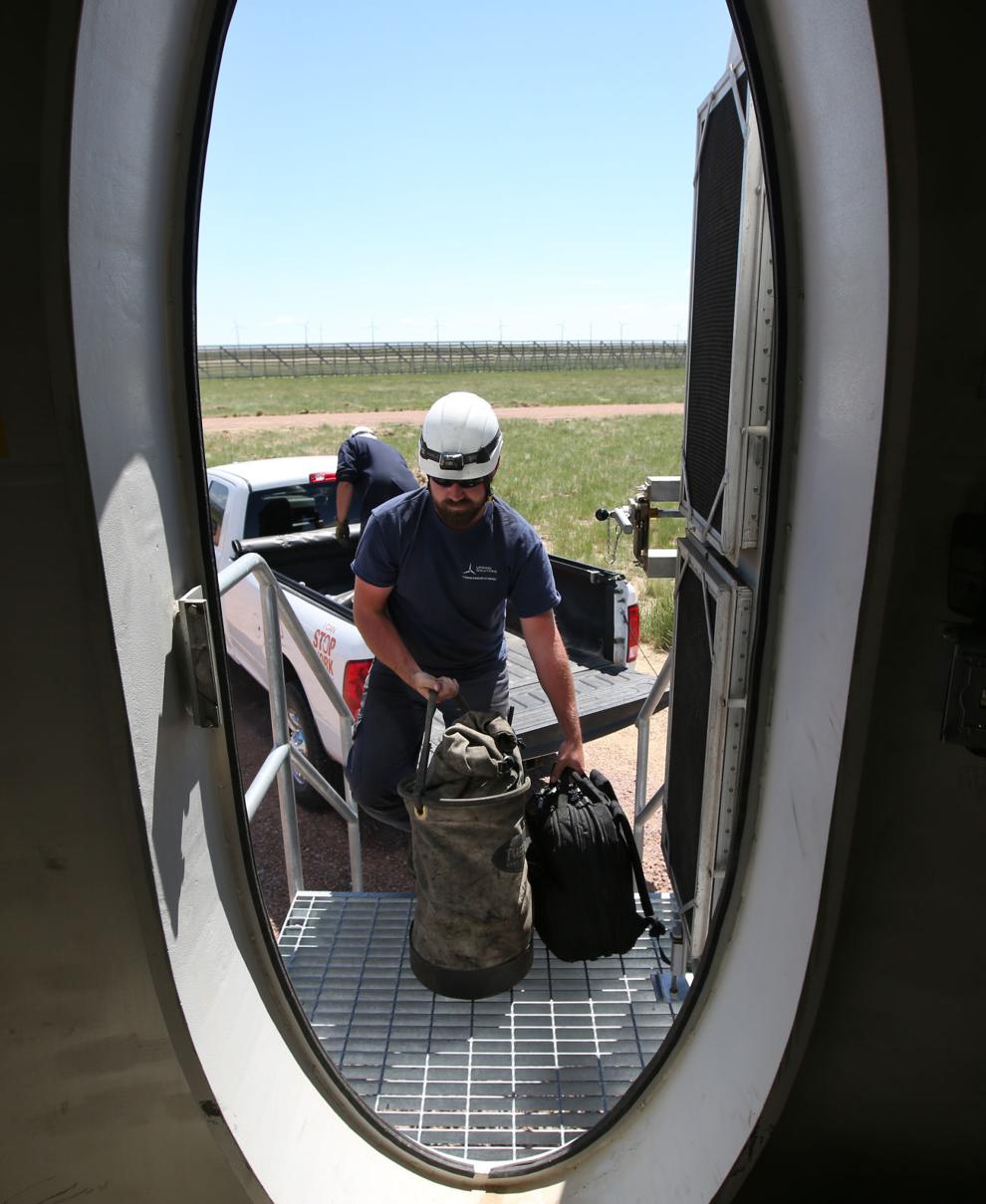 Wind Technicians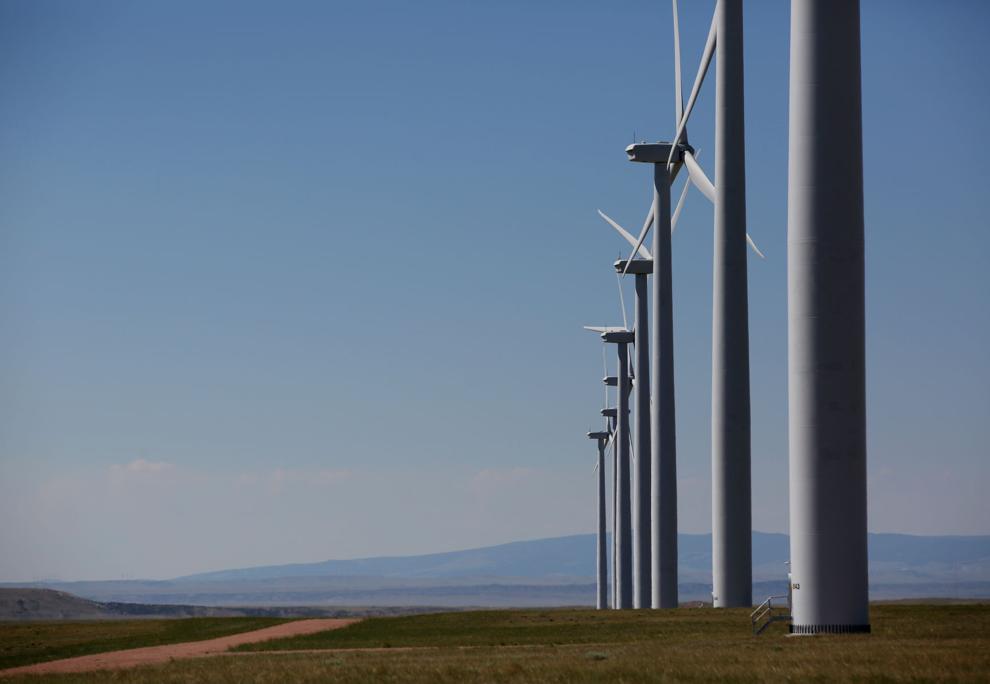 Wind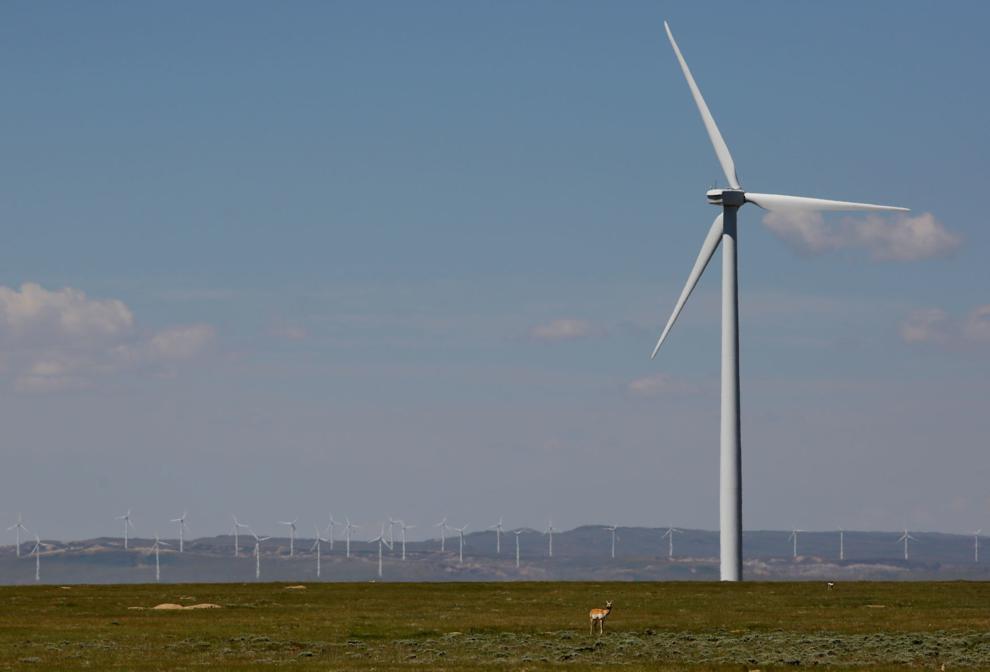 Wind Technicians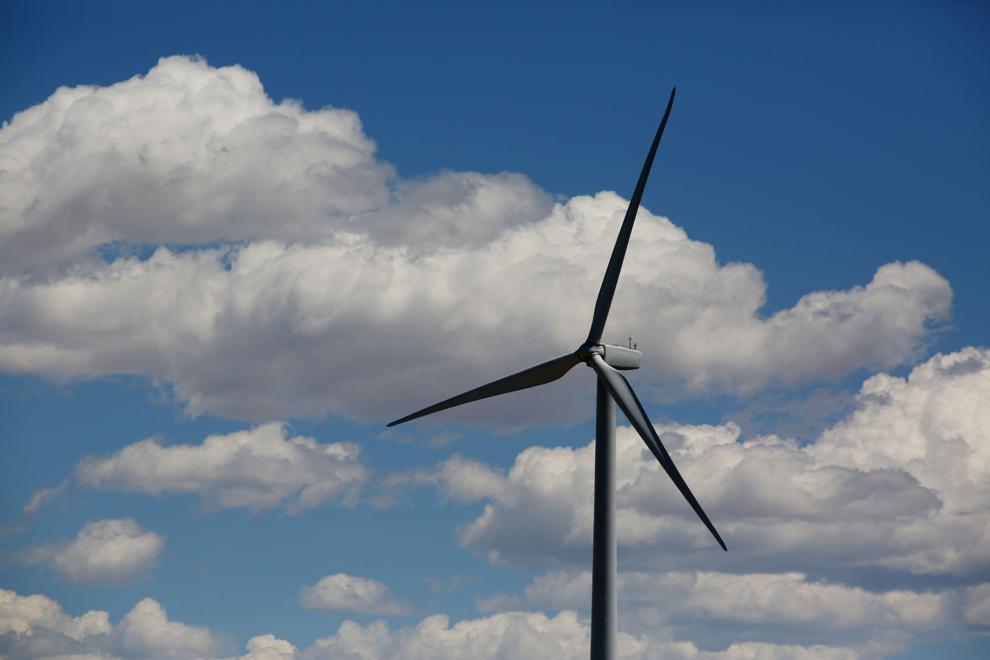 Wind Technicians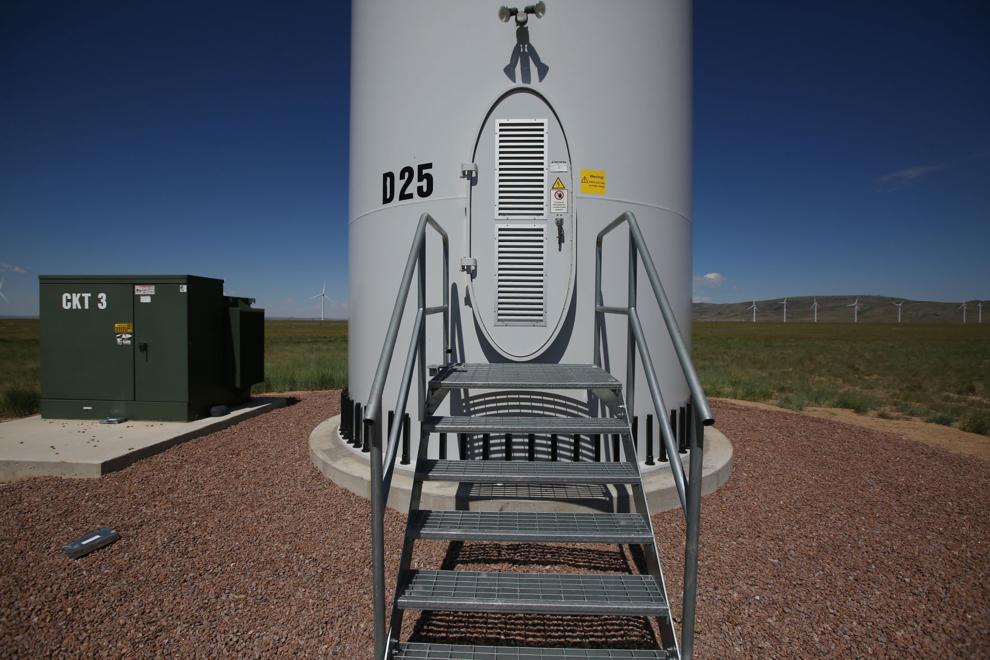 Wind Technicians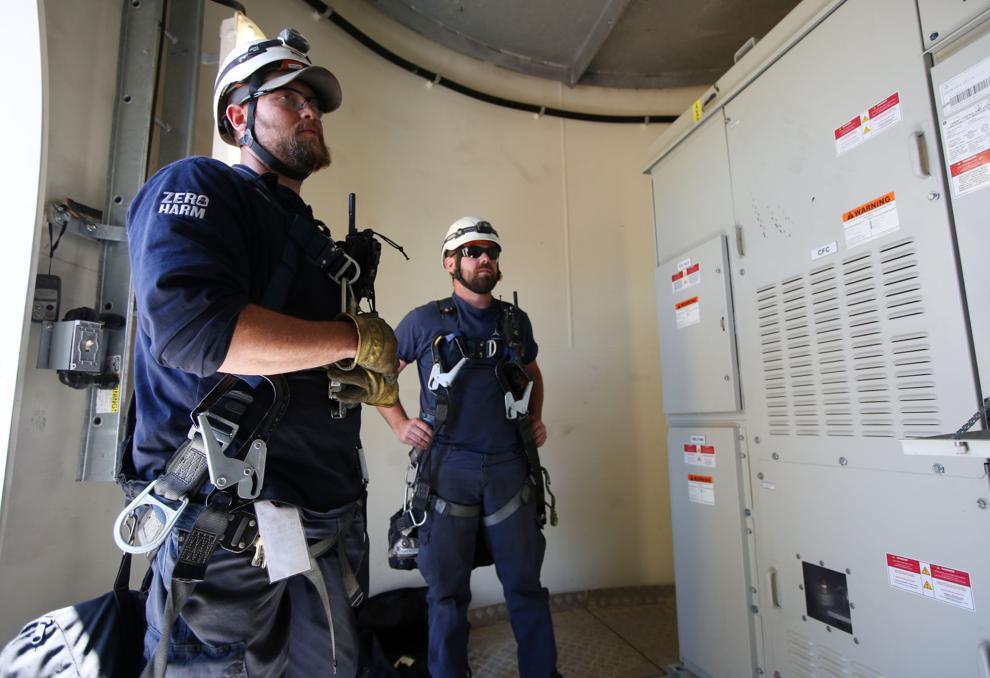 Wind Power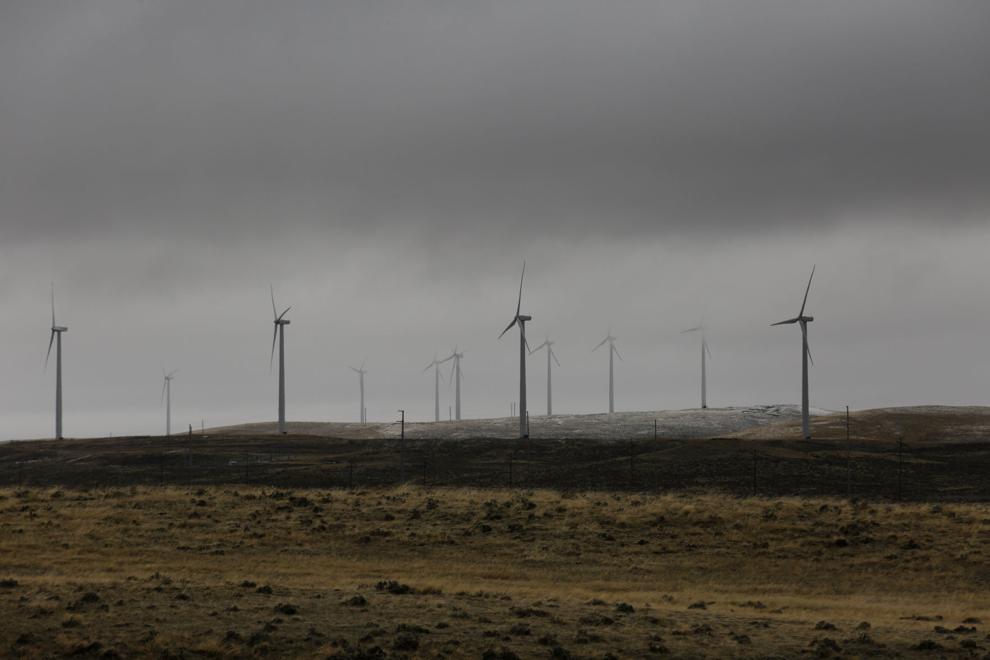 Wind Power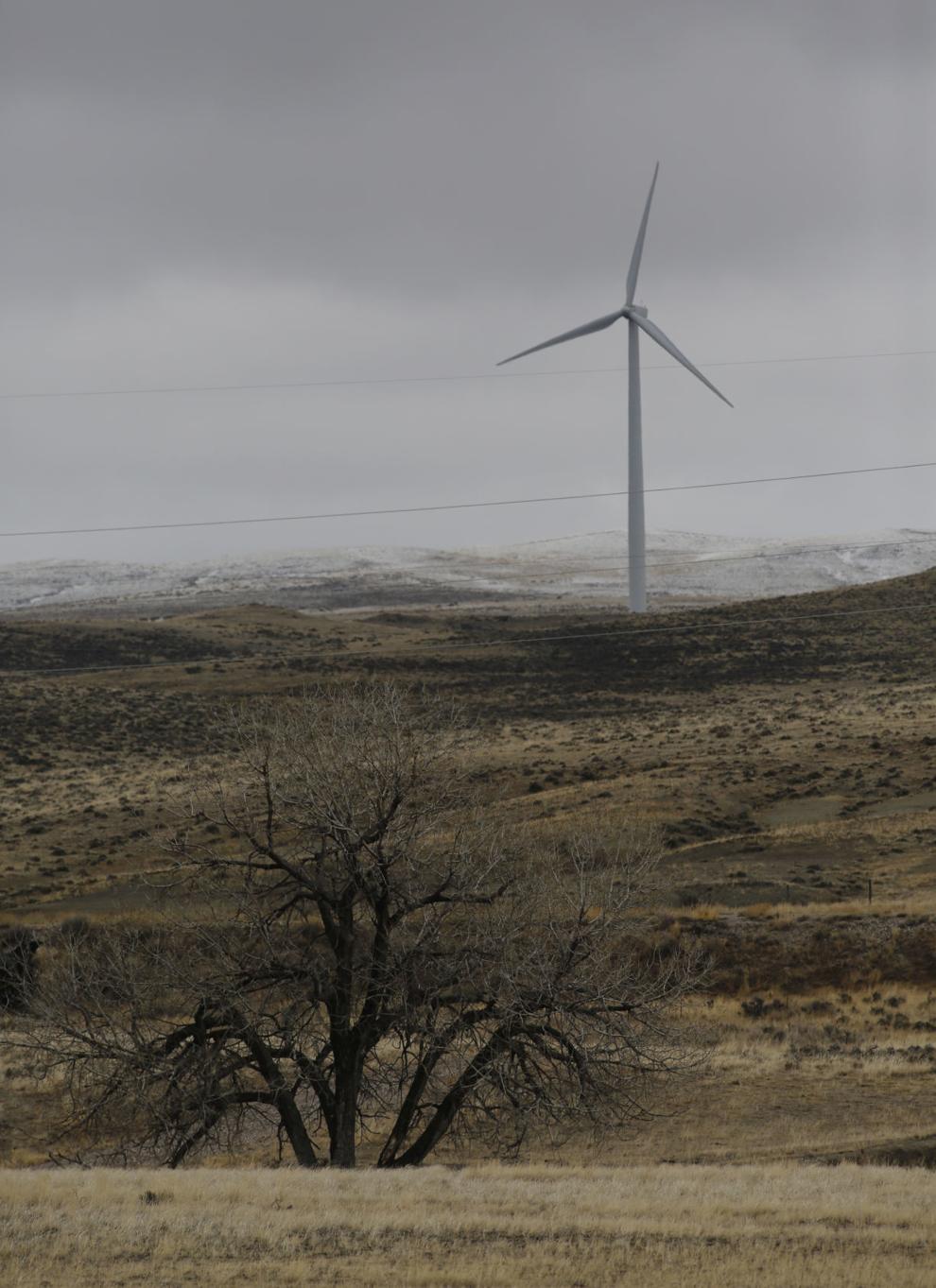 Wind Power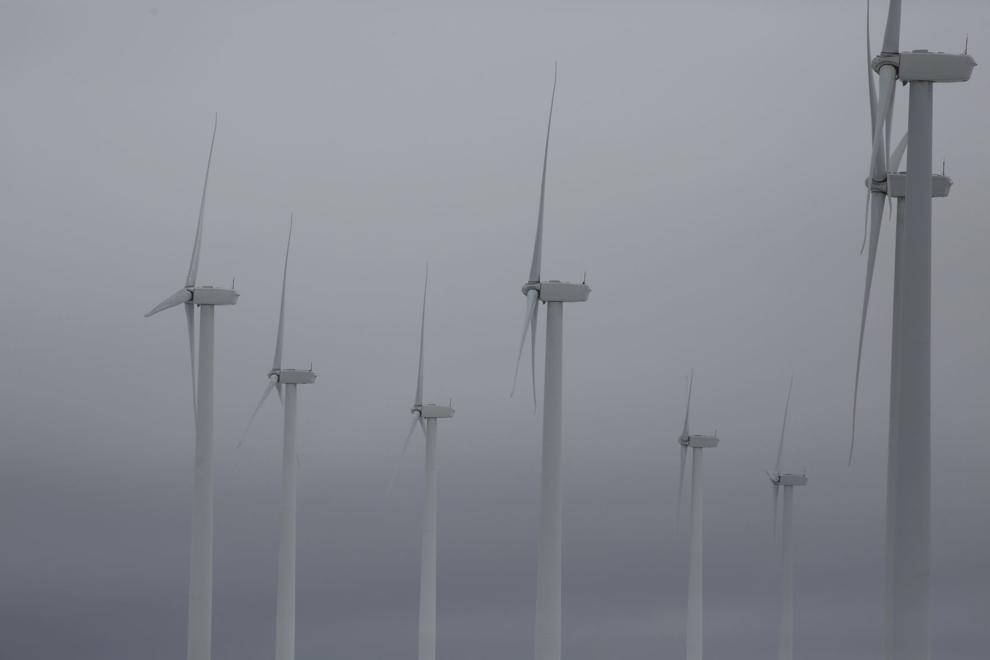 Chokecherry Sierra Madre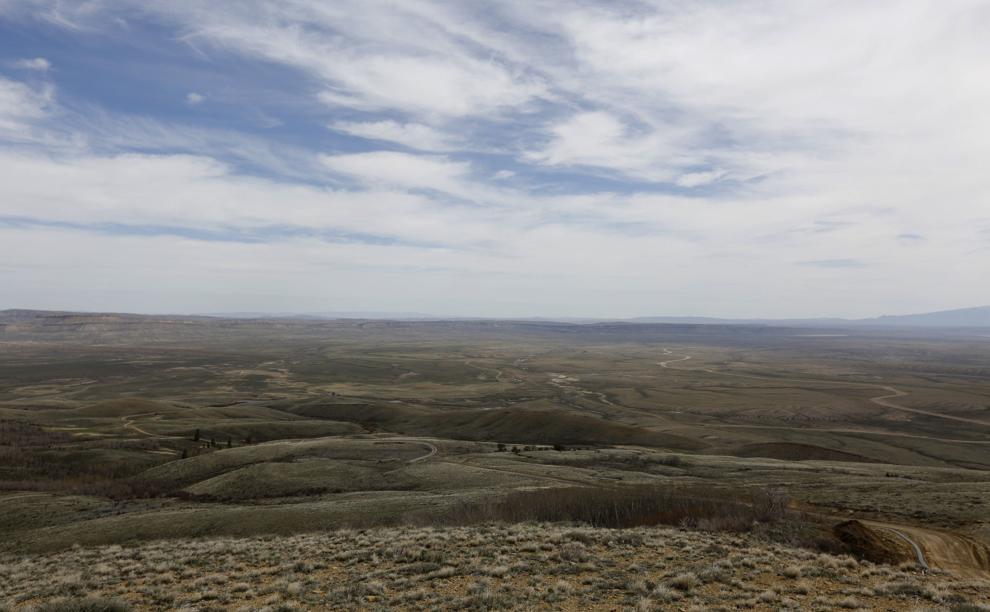 Chokecherry Sierra Madre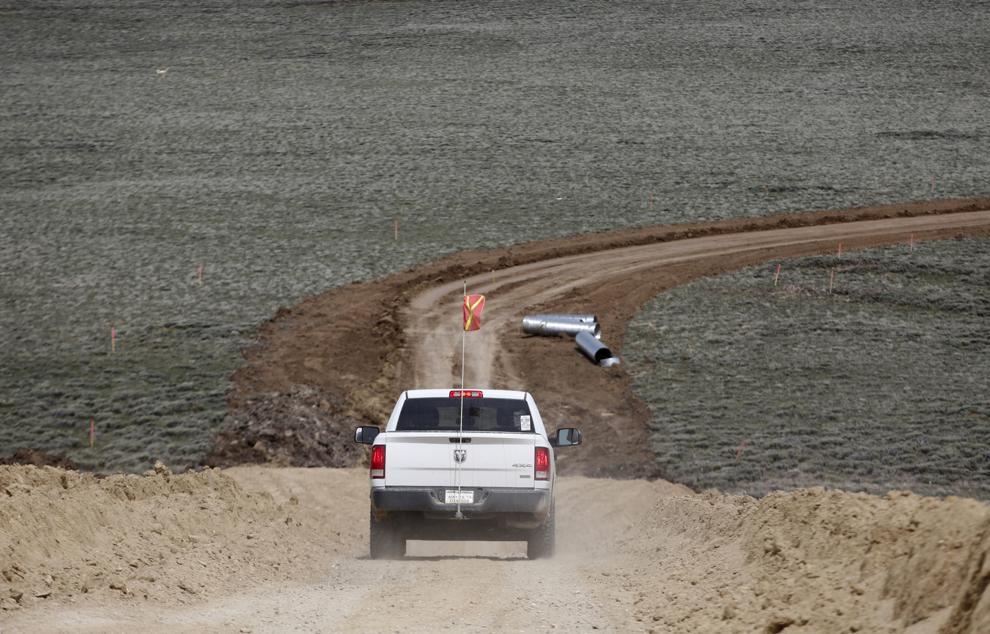 Chokecherry Sierra Madre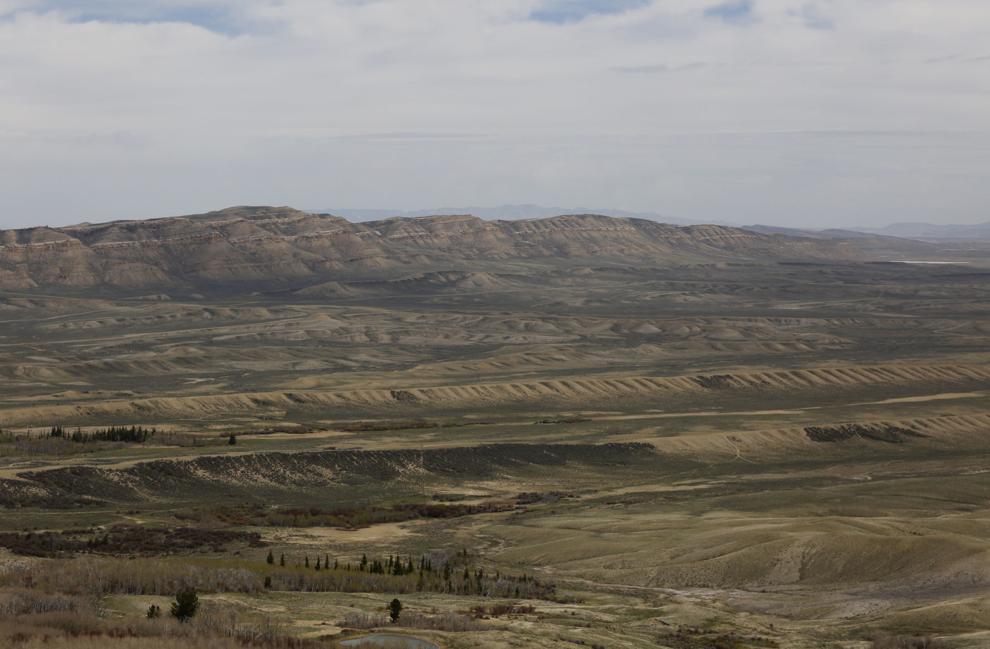 Chokecherry Sierra Madre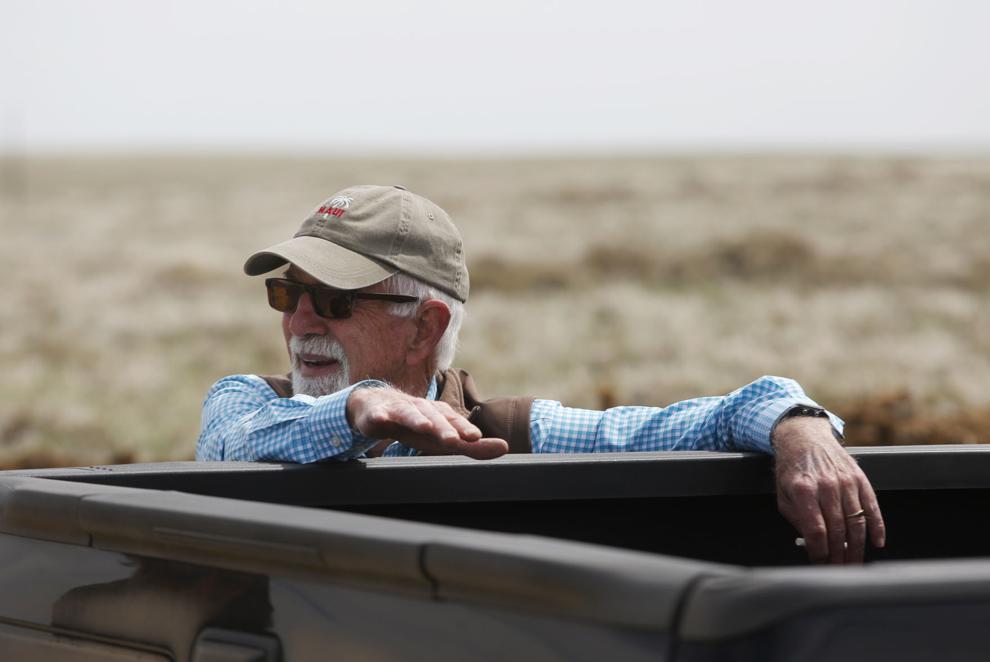 Chokecherry Sierra Madre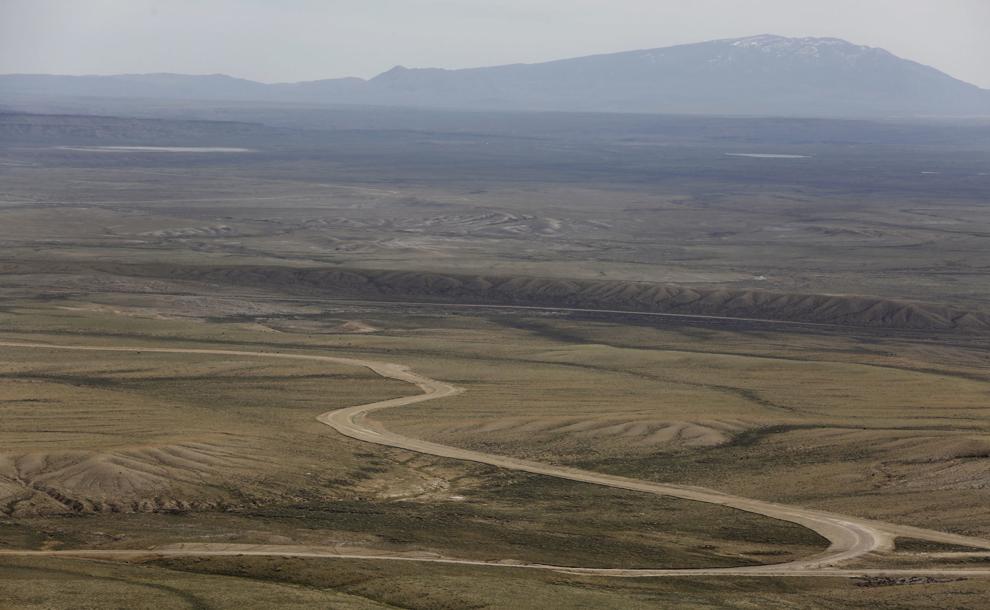 Chokecherry Sierra Madre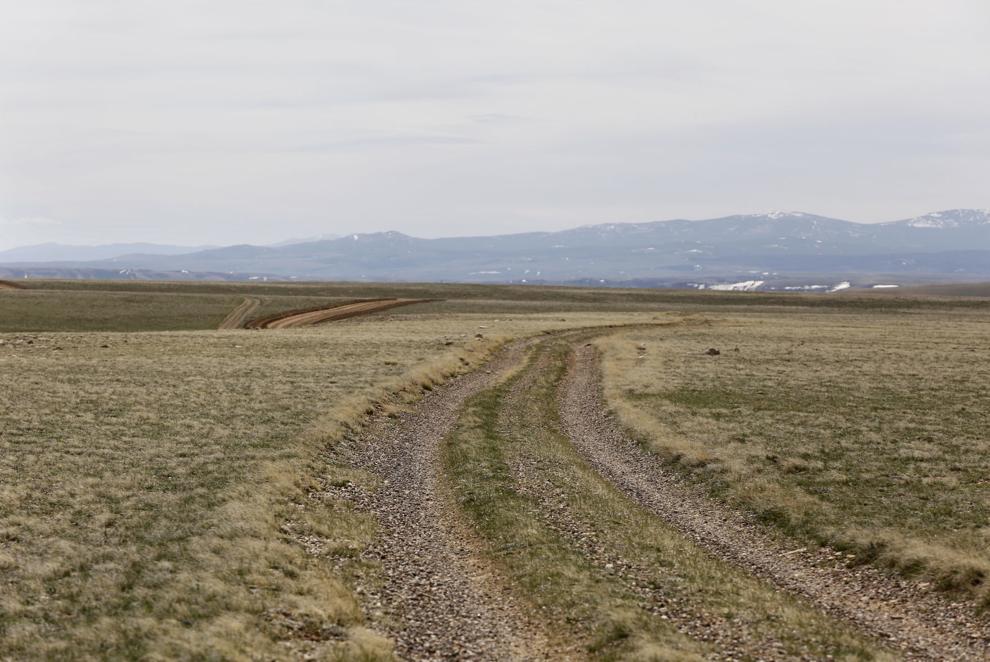 Chokecherry Sierra Madre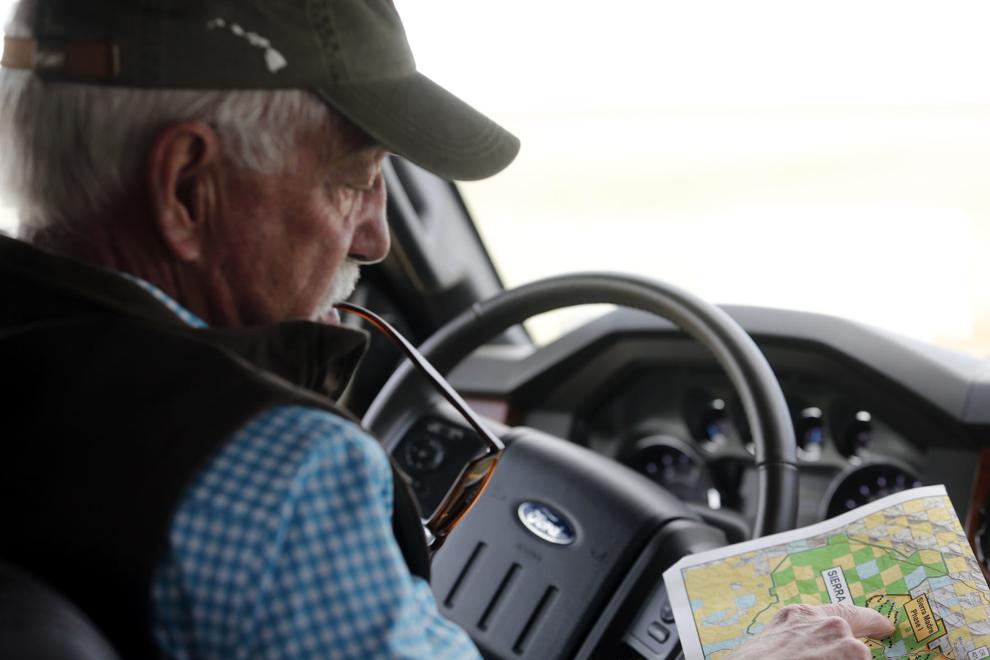 Chokecherry Sierra Madre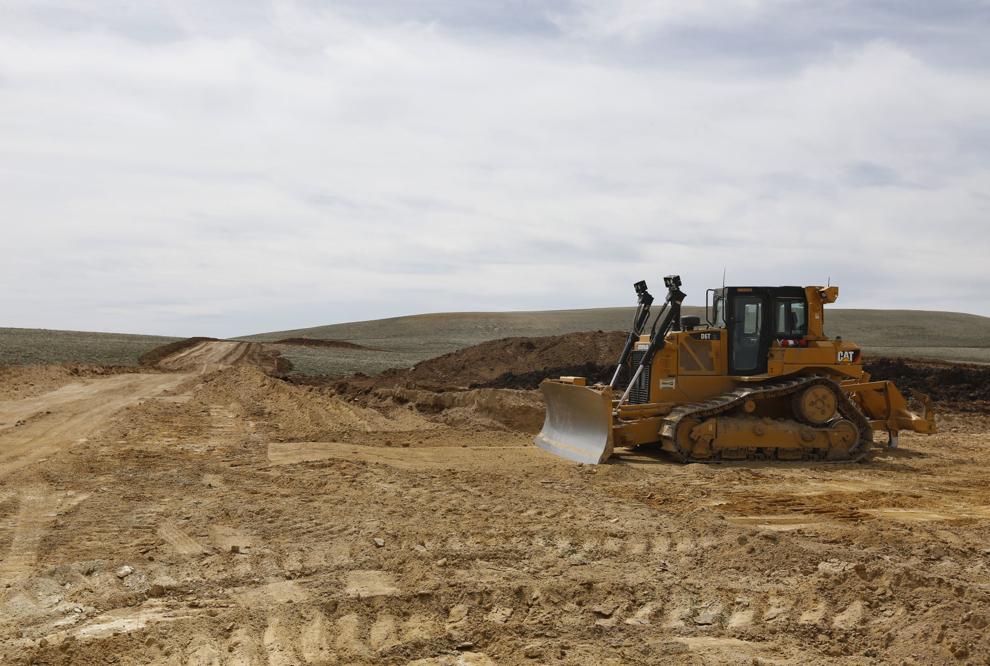 Wind Energy Eagles
Wind Energy Eagles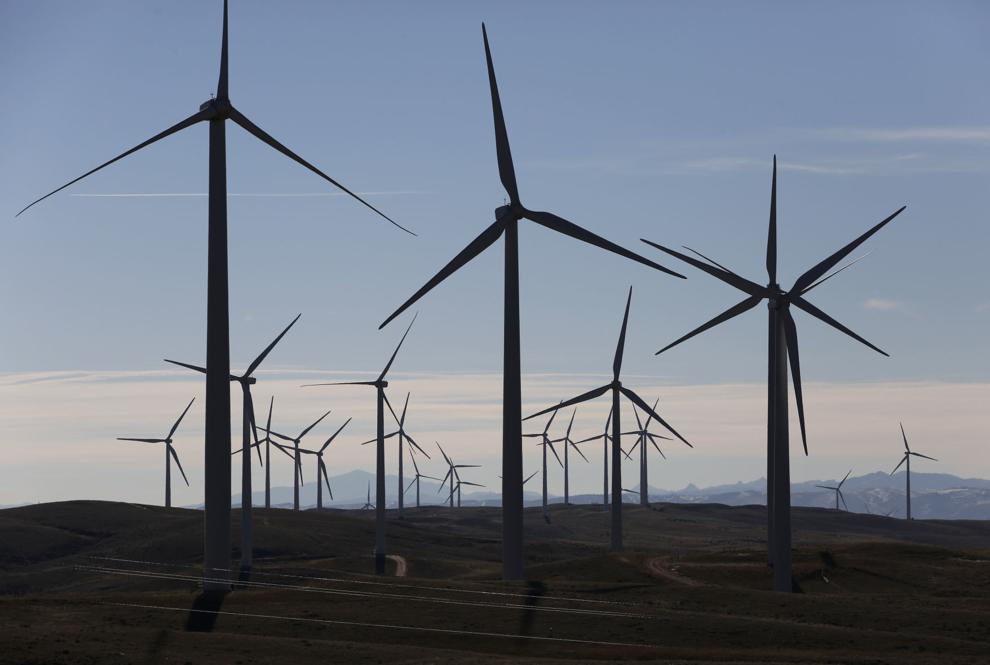 Wind Energy Eagles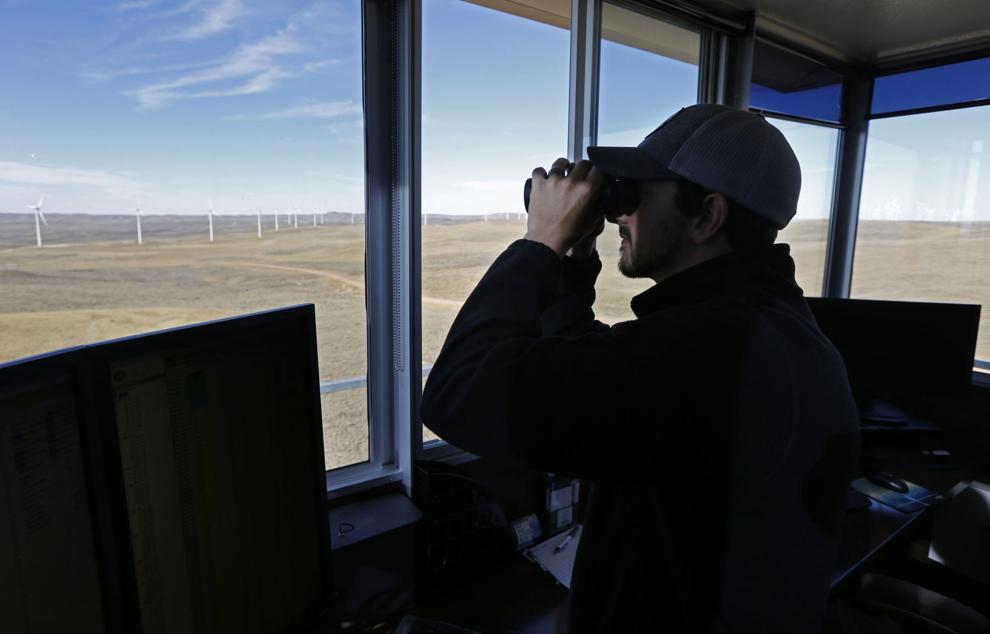 Wind Energy Eagles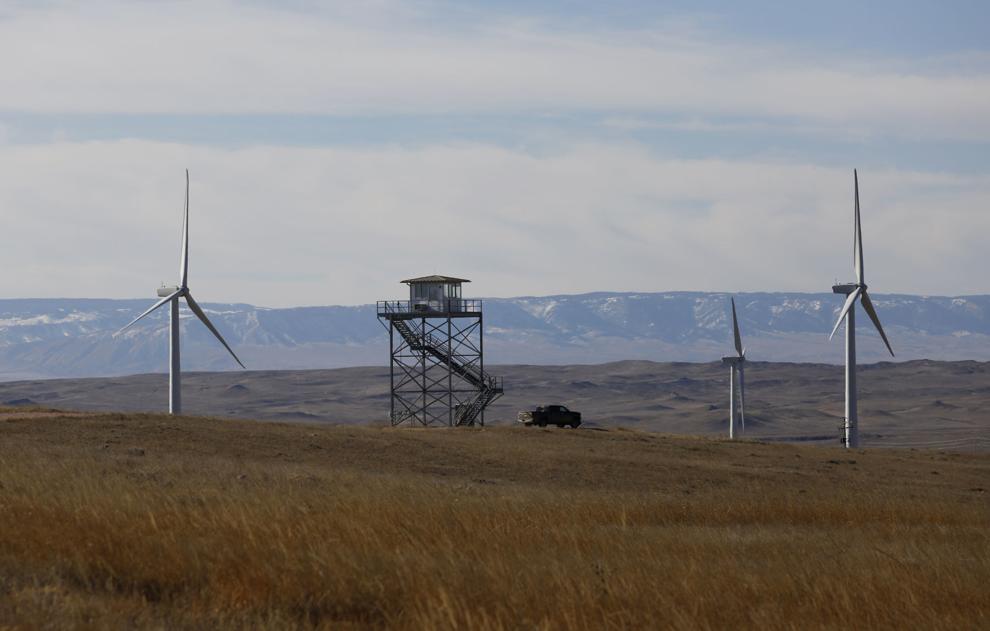 Wind Energy Eagles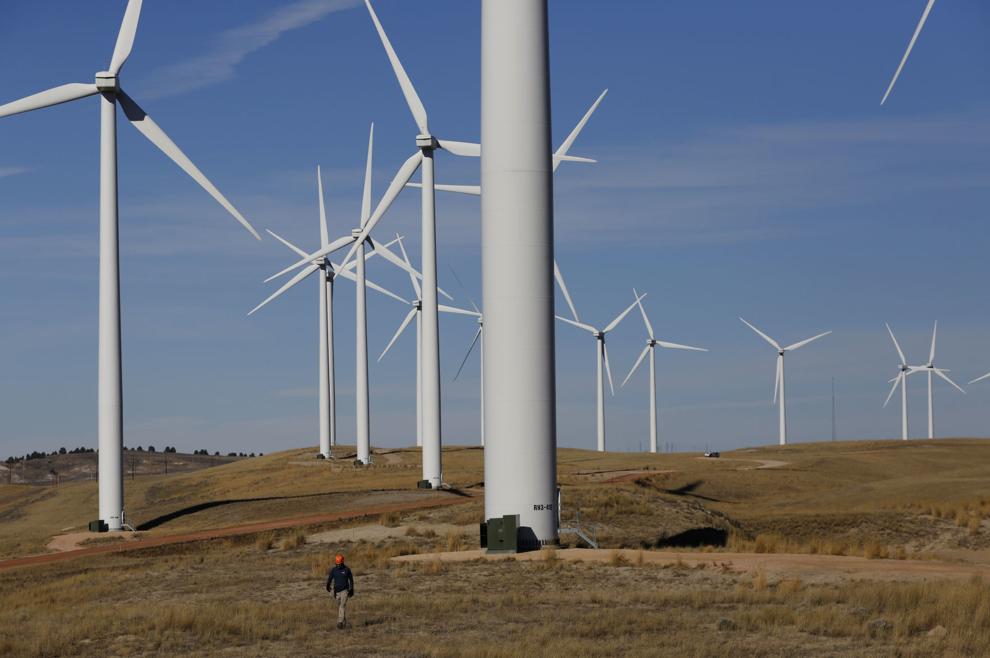 Wind Energy Eagles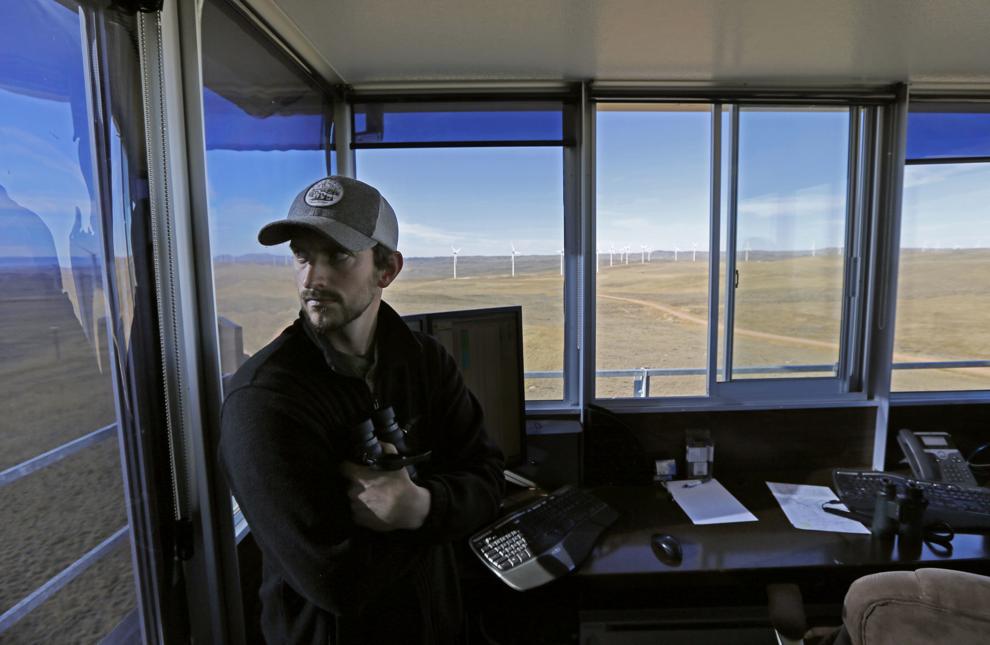 Wind Energy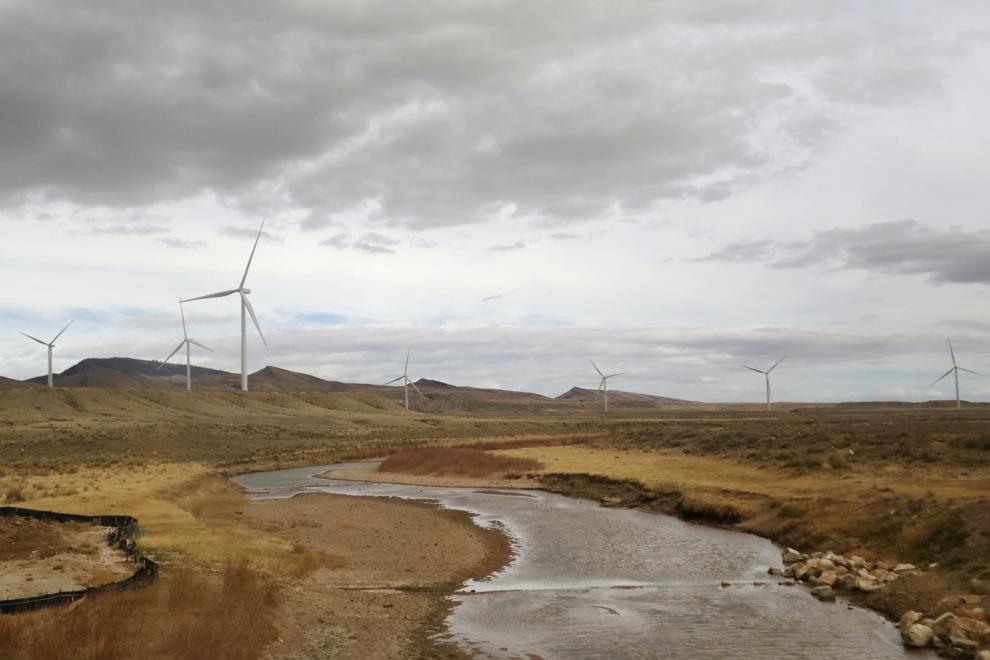 Turbines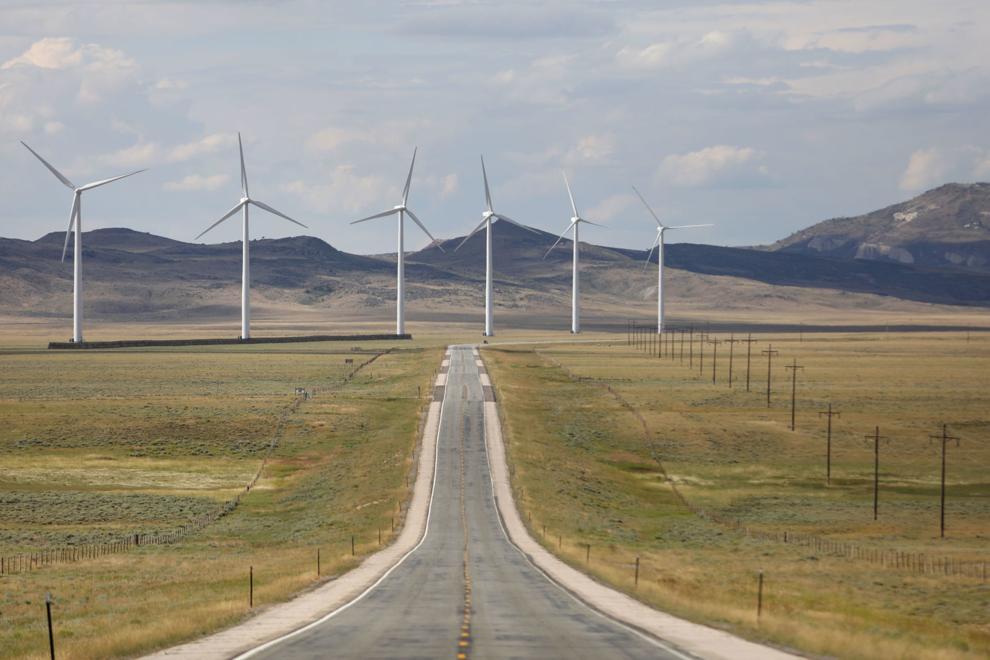 Turbines