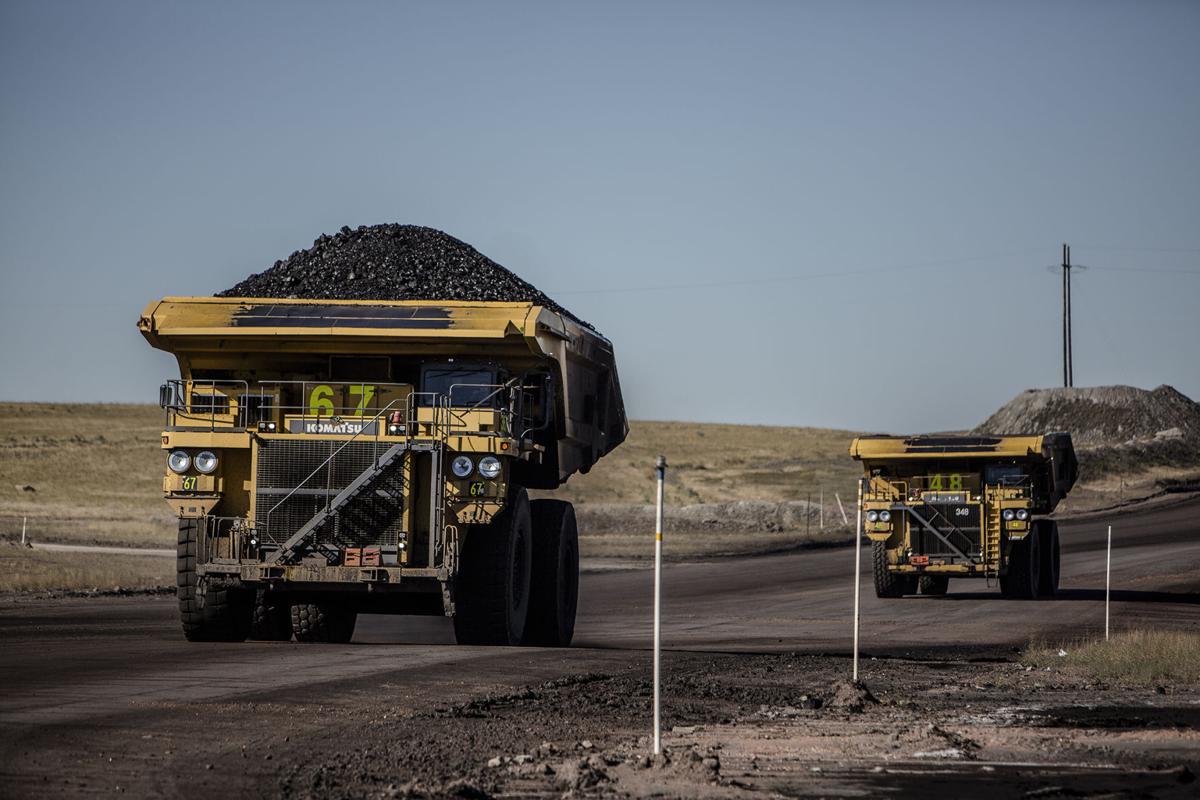 Another round of layoffs swept through Wyoming coal country this week, with 80 more coal miners losing their jobs.
The owner of the Antelope coal mine just outside Wright confirmed Friday it had laid off 80 hourly workers who had previously been furloughed in May. Navajo Transitional Energy Company, the nation's third-largest coal firm, said the decision came in response to depressed demand for coal and the persistence of a global recession.
"As we continue to evaluate markets amidst the coronavirus and economic recovery, we do not anticipate an increase in orders from our Antelope mine through the end of the year," NTEC spokeswoman Catie Kerns said. "Based on this information, we have moved the previous furloughed employees to a laid-off status. While we regret the hardship this causes, we want to be transparent with our employees and give them every opportunity to move forward and do what is best for them and their families. We will monitor conditions and rehire as the opportunity arises."
The company did not immediately respond to an inquiry regarding the status of severance or health care for the workers.
The recent workforce reduction adds to the deluge of layoff and furlough announcements that have crashed with frightening frequency through coal communities since March. This spring, coal operators laid off or furloughed over 600 miners throughout the Powder River Basin, the country's epicenter for coal production.
Back in April, 57 employees working at the Antelope mine were laid off by NTEC. One month later, 93 hourly workers were furloughed and eight salaried employees were laid off.
Of these 93 hourly workers furloughed in May, the company said some had retired or found other employment. The 80 furloughed workers that remained, waiting to return to work, recently received notice that the status of their employment had changed and they no longer had a job.
NTEC also laid off 73 Spring Creek mine employees on April 23. But on July 27, the employer said it had rehired the workers at the Spring Creek mine, just north of Wyoming's border, citing rosier forecasts for electrical demand.
Furloughed workers at the Antelope mine were not as fortunate.
Overall employment and production in Wyoming's coal industry have declined steadily since their peak in 2015, according to data from the U.S. Mine Safety and Health Administration. Utility companies have gradually turned to less expensive natural gas or renewable energy sources to supply electricity to customers.
"Market conditions are dreadful," Travis Deti, executive director of the Wyoming Mining Association, told lawmakers this week. "The COVID-19 pandemic has simply exacerbated them. Unfortunately, we don't see a short-term end in sight."
The Antelope mine employed 543 workers as of the end of June, according to the latest data collected by the Mining Safety and Health Administration. Workers there produced 4.4 million tons of coal during the second quarter of 2020, about 10 million tons less than the same period last year.