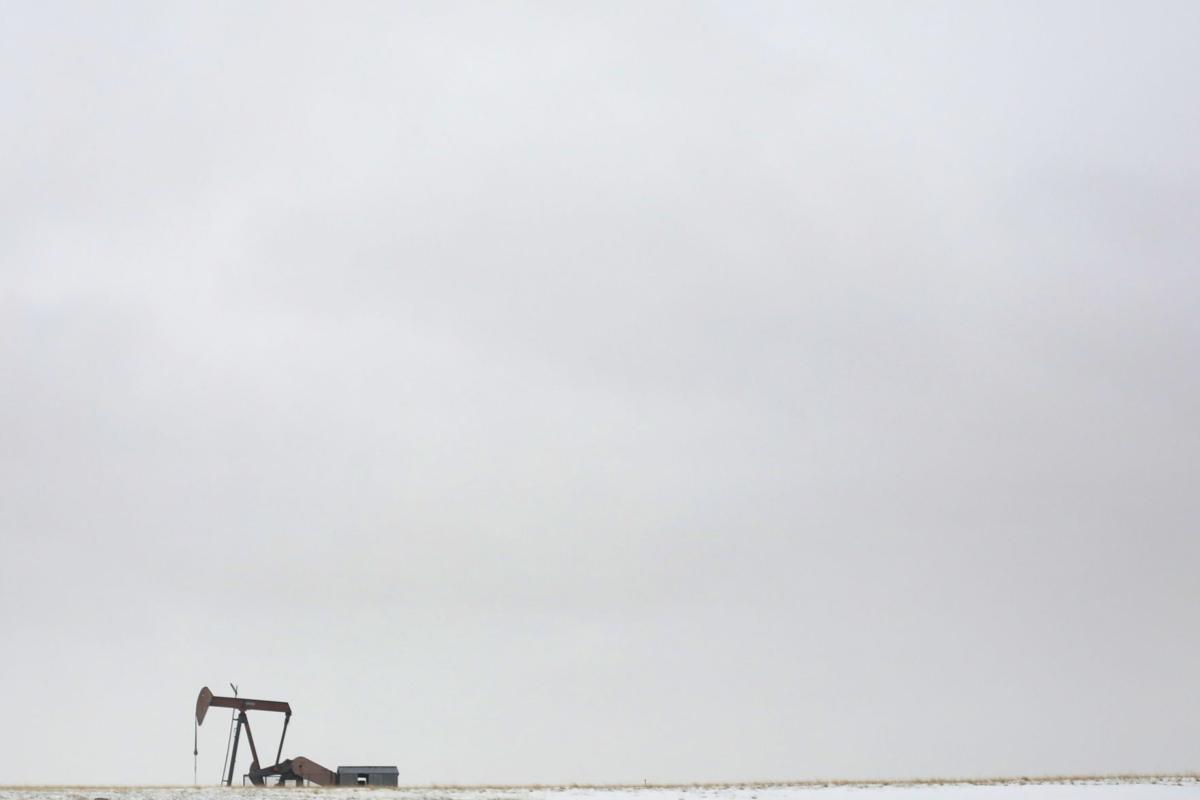 The Wyoming Oil and Gas Conservation Commission approved a regulatory change for underground disposal wells on Tuesday. Disposal wells are used by oil and gas operators to collect oil field waste, like produced water.
The rule change was prompted by a new law, which endowed the oil and gas commission with the authority to regulate both commercial and non-commercial underground disposal wells. Historically, the commission had the authority to regulate oil and gas disposal wells, but only non-commercial ones.
Non-commercial wells are disposal wells owned and managed by oil and gas operators for their own benefit. Commercial wells are defined by the commission as wells "operated primarily for profit."
The commission received two public comments on the proposed rule change, both related to the level of bonding demanded of companies operating these type of wells.
Bonds are the financial assurances collected by the state, just in case a company walks away without plugging and abandoning a well or cleaning up.
The Petroleum Association of Wyoming recommended operators be able to "roll in" their commercial disposal wells to existing blanket bonds, as opposed to requiring new bonds for each individual disposal well, according to public comments submitted to the commission. The group expressed concern the additional bonds would be financially prohibitive and would prevent private investment in the state.
In contrast, the Powder River Basin Resource Council, a landowners group, urged the commission to do the opposite and strengthen its bonding requirements by requiring "full-cost bonding," a rate established after an extensive cost estimate is conducted. The rate would be reevaluated and, if needed, adjusted annually for each well. The group worried blanket bonds would fall far short of covering the full costs of remediation.
The commission elected to maintain the individual well bond and blanket bond options as originally proposed. An individual well bond was set at $10 per foot of a well bore and adjusted every three years. The blanket bond, covering all of an operators disposal wells, was set at $100,000.
But the commission did acquiesce in part to an additional request made by the Petroleum Association to provide more flexibility to companies when it comes to bonding.
Owners can request an adjustment to the bonding rate on their commercial disposal wells from the commission supervisor, but only after hiring a contractor to prepare a cost estimate for plugging, abandoning and site remediation. The supervisor can then accept or reject the request.
Why the change?
The change will likely increase efficiency in the management of produced water for industry and regulators, while also reducing the use of injection wells, according to Tom Kropatsch, the deputy director of the oil and gas commission. What's more, it moves Wyoming's regulations more in line with other states.
Unlike Wyoming, the federal Safe Drinking Water Act does not distinguish between a commercial and non-commercial well.
The state's statute distinguishing the two types of wells limited the oil and gas commission. It could only regulate non-commercial disposal wells. Commercial wells required an additional class 1 permit from the Department of Environmental Quality.
State regulators proposed the change because some operators can't justify the cost of permitting and managing their own non-commercial disposal well to discard waste.
Oil and gas operators produce massive amounts of hazardous, briny water — to the tune of 2.4 billion gallons a day nationwide.
A company with produced water on its hands may have to look toward commercial wells for disposal, if it doesn't own its own well. To do so, it often must travel longer distances, even if operators with non-commercial disposal wells are nearby.
That's because, although an operator with its own disposal well could dispose of its waste in that non-commercial well, other companies could not.
The recent changes enacted by state lawmakers removed that restriction. It enabled third parties, or midstream water companies, to operate a commercial well that accepts produced water or other oil field waste, brought by operators.
Oil and gas production still behind
This comes as the oil and gas commission also released updated statistics on Tuesday on the amount of oil and gas being produced in the state.
Wyoming operators produced just over 7.3 million barrels of oil in July, up 9% from the month before, but 15% less than the same time last year, according to a new supervisor report published Tuesday.
Natural gas output was down just 1% from last year, according to Supervisor Mark Watson. The continued spread of the COVID-19 pandemic and less demand for fuel has severely constricted the industry.
This week, the total rig count inched back up to four rig, after dipping briefly to zero for only the second time since 1884. Last year at this time, the rig count was at 33 oil and gas rigs.
Follow the latest on Wyoming's energy industry and the environment at @camillereports