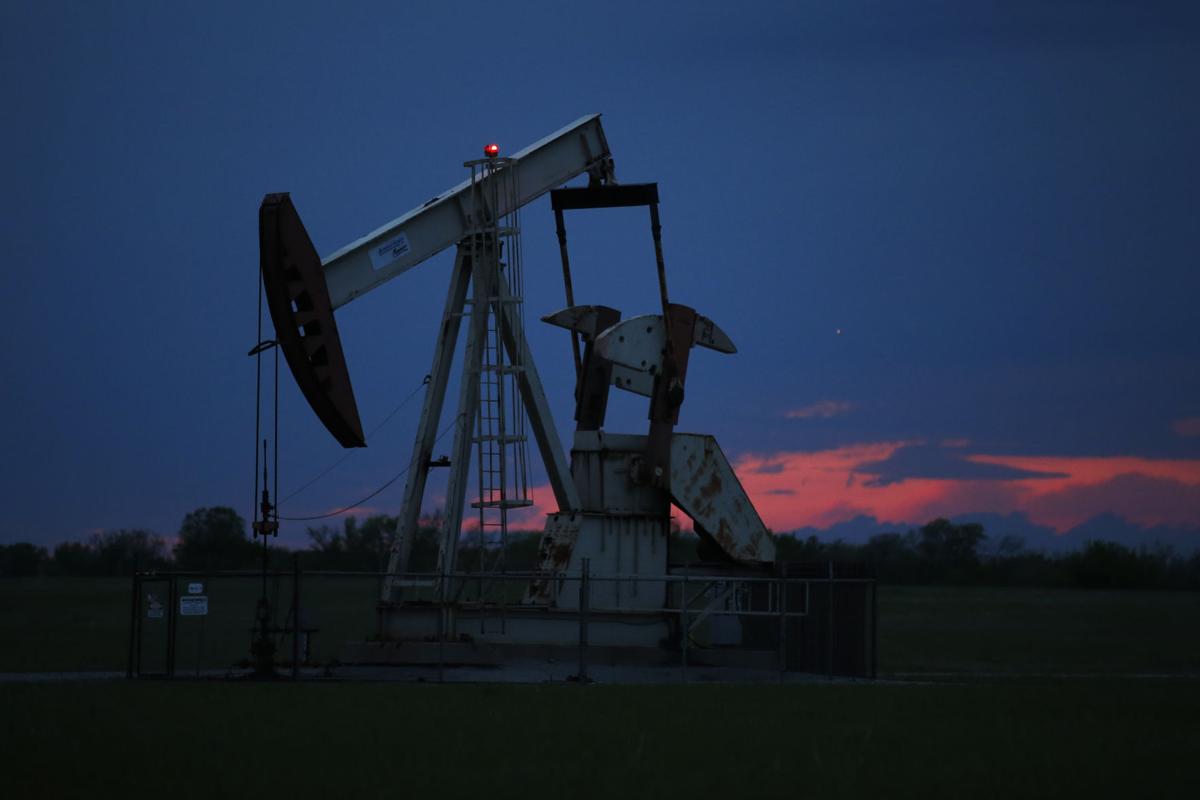 A report by a government watchdog agency concluded the Bureau of Land Management fell short in establishing standard protocols when it rolled out a temporary royalty relief program for struggling oil and gas operators at the beginning of the COVID-19 pandemic.
The Government Accountability Office serves as the "investigative arm of Congress," conducting nonpartisan, independent research. Its analysis, published Sept. 6, scrutinized the federal government's management of the temporary aid program for oil and gas and concluded the execution of the relief was "inconsistent" across state field offices. The lack of uniform coordination nationwide led to "forgone revenues" and "unknown benefits," the report concluded.
Companies operating in Wyoming reaped the bulk of the granted royalty and lease relief.
In response to the economic devastation and crash in oil markets this year, the Bureau of Land Management began accepting applications for royalty reductions on leases from oil and gas operators with leases on public land this spring. Royalties are the mineral payments made by operators to the federal government. Onshore royalties are typically set at a rate of 12.5%. On average, eligible operators saw their royalty rates fall to less than 1% thanks to the temporary coronavirus relief program.
Operators could apply for the relief from mid-March until June 11, according to Frank Rusco, GAO's director of natural resources and the environment. If companies received approval for relief, the adjusted royalty rate went into effect for 60 days.
To conduct an analysis of the program, GAO interviewed bureau officials across the country, analyzed documents and combed through royalty data. Interviews with employees working in state field offices painted a haphazard scenario where application processes varied widely between offices. The upper echelons of the Interior Department failed to provide sufficient details on how to roll out the program, the report noted.
"Some companies that applied for royalty relief were treated differently, depending on how BLM officials in their state interpreted the policy and guidance," the report stated.
Moreover, GAO concluded the officials sometimes neglected to determine if financial relief was actually indeed needed by applicants, nor did many assess how effective the aid ultimately was for its recipients.
"Royalty relief may have gone to companies that would not have shut down their wells without the relief," the report said. "In such cases, BLM's temporary royalty relief cost the federal government and states in forgone revenues but may not have had the effect of keeping wells operating and preventing the loss of unrecoverable oil and gas resources. As a result, the benefits of the temporary royalty relief are unknown."
The analysis also estimated federal and state governments lost out on $4.5 million in revenue for May and June as a result of the relief program. About half of all royalties collected from oil and gas operators in Wyoming come back to the state. Ultimately, GAO was unable to determine if the relief had any meaningful impact on oil and gas operators because of the lack of consistent application.
In response to the report, Derrick Henry, a spokesman for the Bureau of Land Management, criticized GAO for not working "in good faith" with the Interior Department. What's more, the process was entirely legal, he said.
"Applying for royalty relief or suspension of operations and/or production is allowable under the law and has been available to operators for decades across multiple administrations," Henry said in a statement. "While numerous organizations, stakeholders, and elected officials asked for blanket relief in response to the COVID-19 pandemic, the BLM continued to fulfill its obligations under the law and provided guidance for how operators could apply within existing regulations. No special circumstances were granted to anyone."
Before any application was approved, staff at the various state offices made sure the aid would be "in the best interest of the United States," according to the BLM. "These longstanding processes help ensure America has a stable long-term energy supply and provide long-term value to American taxpayers," Henry said.
Though the Petroleum Association of Wyoming did not comment directly on the GAO report, the association and companies with operations in Wyoming worked to follow and adapt to the new policy in a standardized way, including after the federal government decided to provide less aid to oil and gas than initially considered, according to Ryan McConnaughey, communications director at the association.
"PAW and companies in Wyoming were diligent in working within BLM's instructions — even as they shifted in a manner less favorable to industry," McConnaughey told the Star-Tribune in a written statement. "It is important to remember that March and April were chaotic for everyone involved, and the BLM was trying to work within existing regulations to provide relief. While we continue to believe that suspension of operations should have been granted for a full year, we are thankful for the relief provided based on BLM's interpretation of the law."
Nationwide, BLM field offices in Colorado, Montana, North Dakota, South Dakota, New Mexico, Utah and Wyoming saw applications for royalty relief on 1,689 leases. Of those leases, 581 received approval for royalty reductions, according to GAO's findings.
Oil and gas companies operating on public land in Wyoming reaped the majority of royalty and lease relief. Several firms with operations in Wyoming saw their royalty rates slashed from 12.5% to 0.5%. But not all requests in Wyoming were granted: About 28% of leases considered for relief were approved in Wyoming, GAO found.
Still, several environmental groups came out in full opposition to the relief program, which they said was tailored for the oil and gas industry's benefit at the expense of the climate and public.
"The department used the pandemic as an excuse to put public money into the pockets of oil companies and fuel more wildfires, floods and hurricanes," said Taylor McKinnon, a senior campaigner at the Center for Biological Diversity. "The GAO report reveals a secretive, corrupt Interior Department that's worsening the climate crisis. We must urgently transition from filthy fossil fuels and stop extracting them from our public lands and oceans."
Follow the latest on Wyoming's energy industry and the environment at @camillereports