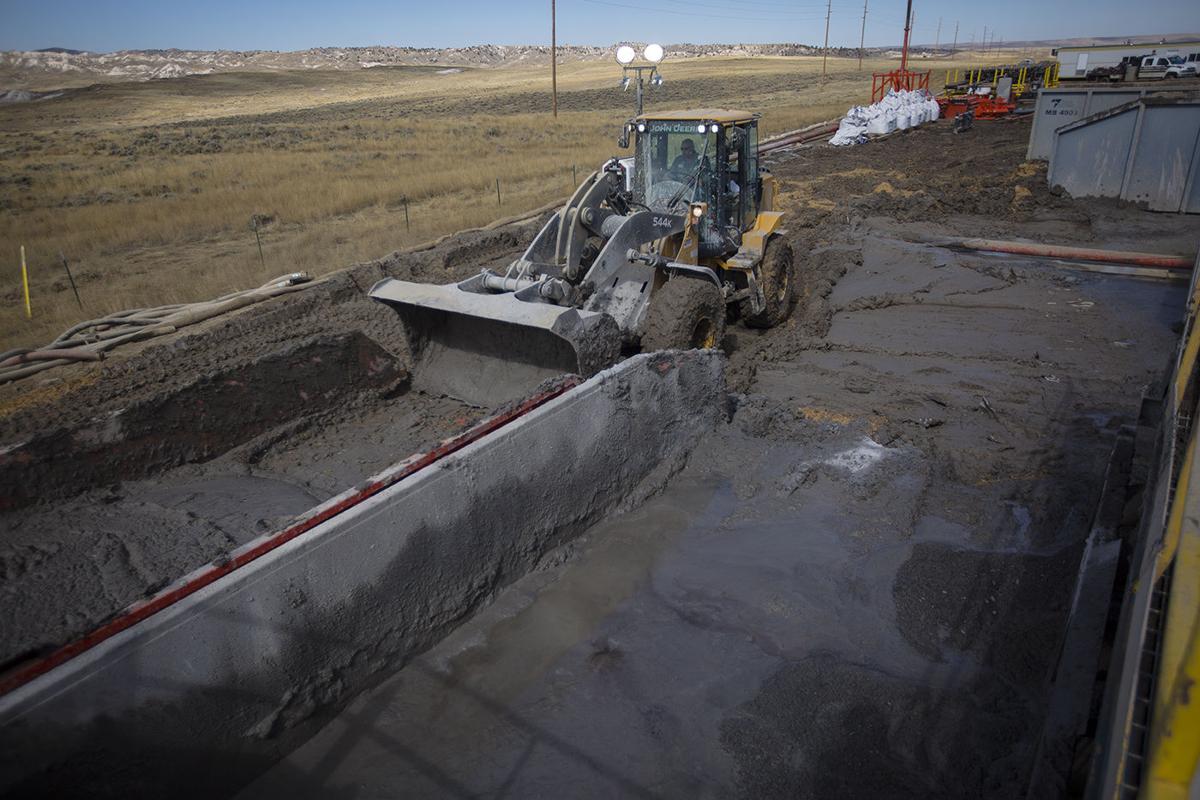 Wyoming oil firms are floating on the rising tide of crude prices, where despite expected volatility from day to day, the U.S. benchmark West Texas Intermediate is now double a low point hit two years ago this month.
The price of oil has eclipsed the $60 barrel mark and stayed above that threshold since December, compared to a mid-$40s low hit in June. More recently crude shot to its highest point since 2014 on news that the national stockpile of oil had fallen for the 10th week in a row. The national benchmark closed at $65.51 Thursday.
Wyoming firms that have waded through a low-price environment for two years are looking ahead again, said Steve Kirkwood, of Kirkwood Oil and Gas, an independent based in Casper.
"I think everybody is pretty optimistic," he said. "I think [prices] are going higher."
Activity in Wyoming has certainly increased over the last six months. State regulators received 1,736 applications for permits to drill in December, a 174 percent jump from December 2015.
It's surprising to some that the sector has come so far and maintained its $60 bottom for so long.
"I didn't see that coming," said Charles Mason, an energy economist at the University of Wyoming.
The price bump is likely due to inventory drawdowns that were greater than expected, he said.
"Those were holding back the market," Mason said. "We wake up one day and see that there is not nearly as much oil sitting in holding tanks as there used to be."
Others have remained bullish on prices for nearly a year.
Phil Flynn, of the Price Futures Group of Chicago, said there is more room for shale producers than some expected. The longtime bull on oil prices said the drawdown in inventories and the restrictions from OPEC countries scheduled to last through 2018 have improved the price environment.
"I guess I was surprised we didn't go up here a little faster," he said.
U.S. crude production could hit a nearly 40-year high in 2018, according to the International Energy Agency's monthly oil market report. U.S. supply could surpass Saudi Arabia and contend with Russian output, according to the IEA.
The news of production records merged Monday with a report from the International Monetary Fund, which increased its global, economic growth forecast for 2018 and 2019. The forecast that demand and output would increase boosted oil prices and market confidence.
"Oil is in a consolidation phase and that is a good sign for oil bulls," said Flynn in an investor note Tuesday. "It's about demand at tightening supply."
The attitude from operators in Wyoming has come up with the price.
Wyoming's oil prices are some dollars less than WTI, given the distance to market. That gap has narrowed recently.
"At this price what's happened is the differentials have really shrunk," said Kirkwood, the Casper independent.
Wyoming sour crude is down to about a $6 differential, and sweet crude is only about $3 under the national benchmark, he said.
"The bottom line is that if you can get $50 dollars a barrel at the well head, things will really get going," he said. "Which we are now."
Follow energy reporter Heather Richards on Twitter @hroxaner
The business news you need
With a weekly newsletter looking back at local history.