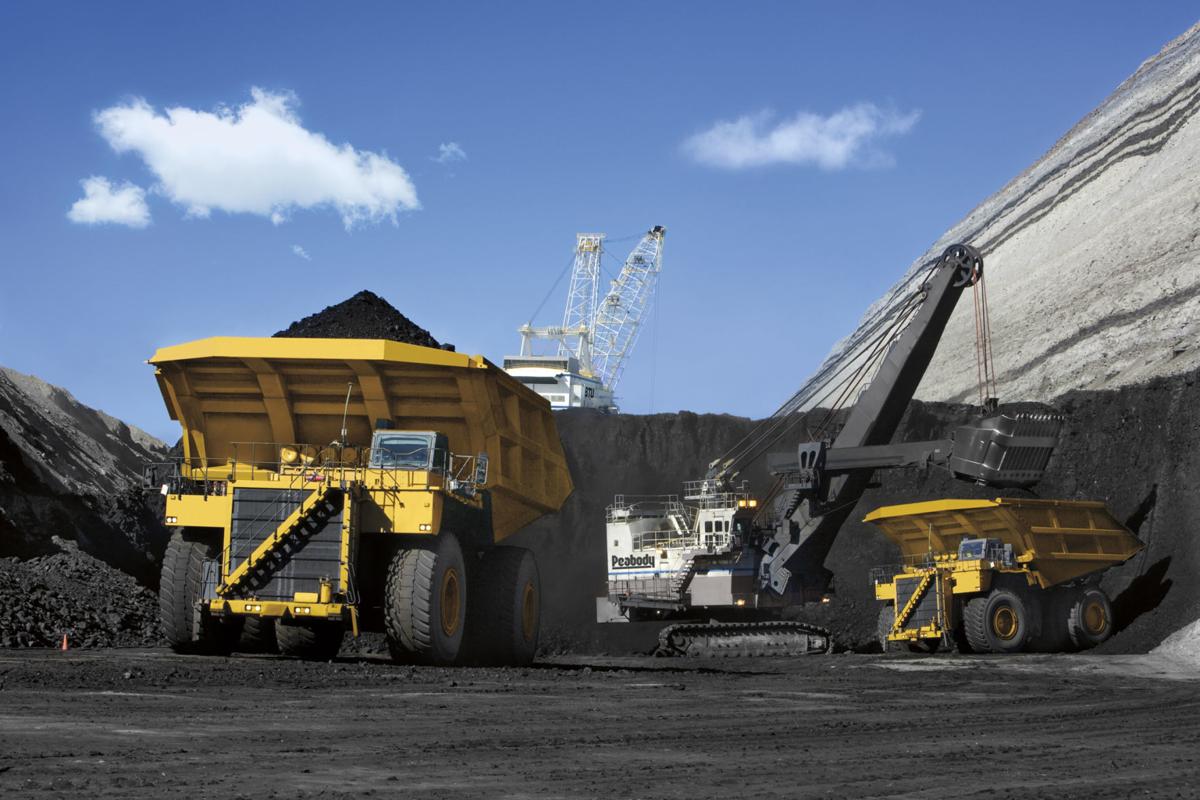 Peabody Energy, the St. Louis-based coal firm that owns and operates the North Antelope Rochelle mine, came out ahead in the third quarter of the year largely thanks to coal prices jumping in Australia, but it remains uncertain about Powder River Basin production going into 2019.
The firm reported a $71.5 million net income from July to September and revenue eclipsing $1.4 billion.
In a press release ahead of a call with investors Tuesday, Peabody noted the various factors forcing a 12 million ton decline in U.S. production for the firm compared to earlier years. These same factors drive the uncertainty for production in 2019. There's been a drawdown of the coal stockpile at power plants nationally that hasn't really dented a decline in demand for coal. Last year a wave of coal plants shuttered. Renewable power has continued expanding and natural gas prices are weak.
Company executives declined to answer a hypothetical question from an investor in a call Tuesday on what would happen to the price of coal in the Powder River Basin if Peabody's production in the basin was cut in half, a decline of between 50 and 60 million tons of coal.
"For regulatory concerns, we wouldn't address that question," said Amy B. Schwetz, executive vice president and CFO. "I think the best way for us to compete in the Powder River Basin is to stay focused on what we can control, and that is our cost set at the mining operation."
Other players have voluntarily made cuts to PRB production as a strategy to hold in tons that couldn't find a place in the current market. Arch Coal surprised coal watchers early in the year by dropping its planned production at Black Thunder — one of the largest open surface coal mines in the country — by 10 million tons.
Peabody has continued its shareholder rewards activities, including repurchasing its shares, according to its earnings call Tuesday. Removing outstanding shares from the market boosts the value for each share, a boon to shareholders. Since August of last year the company has spent $875 million on repurchasing.
The company also announced its intent to buy a metallurgical coal mine and plan in central Alabama for $400 million. The Shoal Creek mine deal is expected to close before the end of the year.
Executives acknowledged uncertainty regarding 2019 in terms of thermal demand in the U.S. Demand has been hit largely from the shift towards natural gas power. Last year was a particularly difficult year due to the rush of coal plant closures, many unexpected.
"How we see it playing out is purely going to be a function of GDP," Peabody President and CEO Glenn Kellow said. "And gas prices and weather conditions will determine what that movement is going through into 2019."
Follow energy reporter Heather Richards on Twitter @hroxaner
The business news you need
With a weekly newsletter looking back at local history.