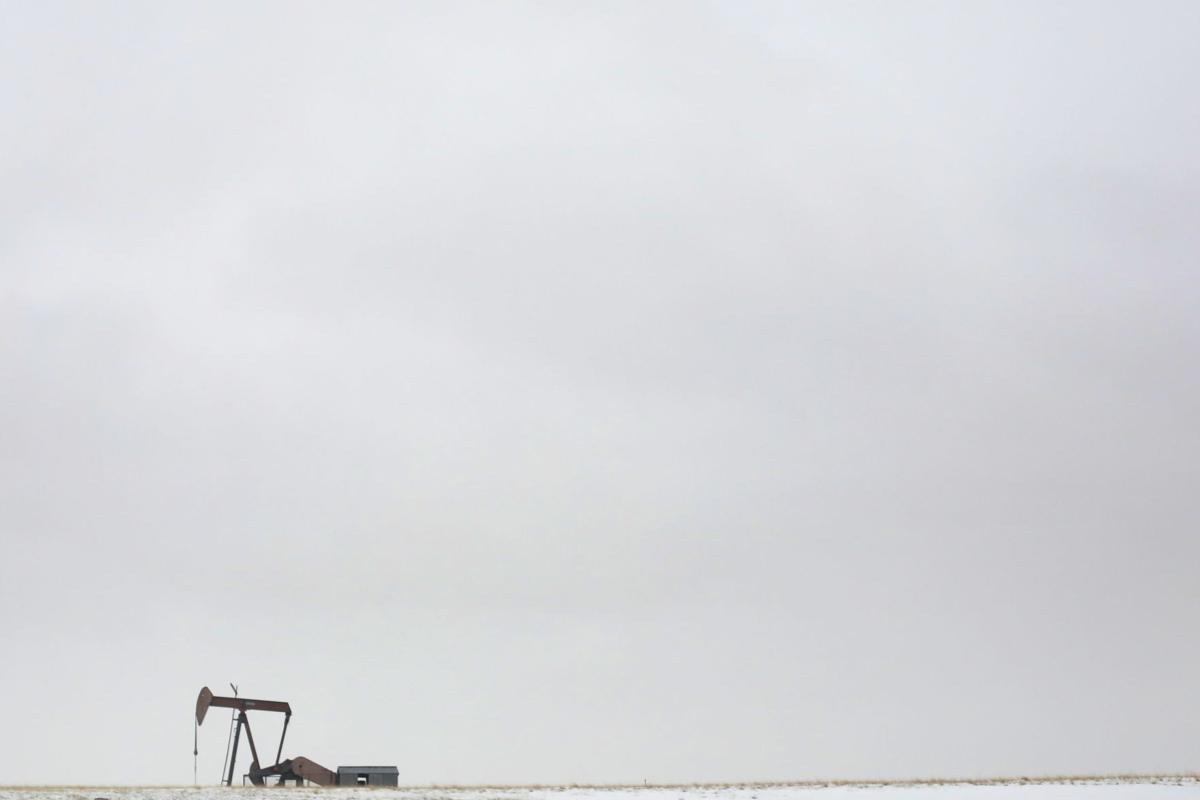 A preliminary report presented to Wyoming lawmakers Tuesday revealed the state could face a $1.5 billion revenue decline between March 2020 and June 2022 in light of the COVID-19 pandemic and collapse in oil, significantly darkening projections made back in January.
A substantial portion of these losses could stem from the decline of the state's leading industry: energy. The governor's office announced Tuesday it will continue advancing an initiative called Power Wyoming to better assess the unstable energy landscape and face down the mounting revenue shortfall.
Beginning in March, U.S. oil producers started contending with a global price war and glut in supply. The virus kept residents at home worldwide and decimated fuel demand. In response to the swift shift in the oil market, Wyoming's Legislative Service Office overhauled its oil production forecasts in a revised report presented to the Legislature's Joint Revenue Committee Tuesday.
This spring's crash in oil prices, combined with a shortfall in storage, left many oil and gas firms in Wyoming reeling. Prices for the commodities have since made a small comeback, but a full recovery appears months, if not years, away. Wyoming's rig count — a prime indicator of how much drilling activity is occurring — has plunged to just two.
"If there is one area where we should have changed, it was our anticipated reduction in oil production," Don Richards, co-chairman of the Legislative Service Office, said of the state's earlier assessments. "There are now indications that we were woefully wrong on the number of shut-in wells."
In response to the brutal market conditions for oil, operators in Wyoming have made significant layoffs and largely halted production. Tuesday's report also estimated modest revenue losses for oil's sister industry, natural gas. This year's gas production estimates were cut 24 percent compared to initial January estimates. State experts also reduced early projections for Wyoming 2020 coal production by 25 percent more.
Slumps in mineral production translate into less tax revenue for Wyoming, a state deeply dependent on extractive industries. Revenue from energy affects nearly every resident of Wyoming, flowing into the state's general fund, schools and basic infrastructure.
But the days of relying on meaty mineral taxes for revenue could be numbered for Wyoming.
Digging up solutions
In response to the fiscal collapse, Gov. Mark Gordon has once again mobilized a group of experts to lead Power Wyoming — a multi-pronged initiative launched last year to investigate the future of the state's energy-dependent economy.
Power Wyoming's band of experts hail from the University of Wyoming, state agencies and beyond. They've been tasked to collaboratively identify potential solutions in the coming weeks by looking closely at trends in energy production, according to Gordon's Policy Director Renny MacKay.
The group plans to propose possible remedies to help the state weather the economic downturn in the near future. But "Power Wyoming will not be charged with deciding cuts to state government," according to the governor's office.
Power Wyoming's initial goal was to study the whims of the volatile energy sector and identify the economic blows the state might withstand down the road. That was a daunting undertaking even before the pandemic hit.
Some lawmakers and economists have long been pointing to the decline in coal demand and forthcoming power plant retirements as signs that Wyoming's revenue picture could be vulnerable. But in an effort to adjust to the structural declines in the coal sector, the state gradually shifted to rely more and more on revenue from oil production. That is, until the latest bust this spring.
The key to recovering from the current public health and fiscal crisis will be implementing several solutions — which could include budget cuts, tax increases or new revenue streams, several lawmakers said Tuesday.
Ultimately, the Legislative Service Office noted the limitations inherent in the new revenue projections, too. Richards cited the unprecedented challenges of even making predictions due to "significantly limited data points" and "numerous unknowable factors."
What's more, the report assumes all liabilities owed to the state, like mineral taxes and royalties, will be paid in full and on time. It's an operating assumption that could be put to the test in the coming months as energy companies struggle to maintain solvency in an increasingly brutal market."There are numerous scenarios where those may not be paid," Richards said. "For example, the state's Revenue Department, Bureau of Land Management, Congress and bankruptcy settlements could provide delayed payment, royalty relief or outright reductions in the liabilities of taxes, fees and royalties."
"To the extent taxes, royalties and fees are not paid, those would all reduce our baseline estimates," he told lawmakers.