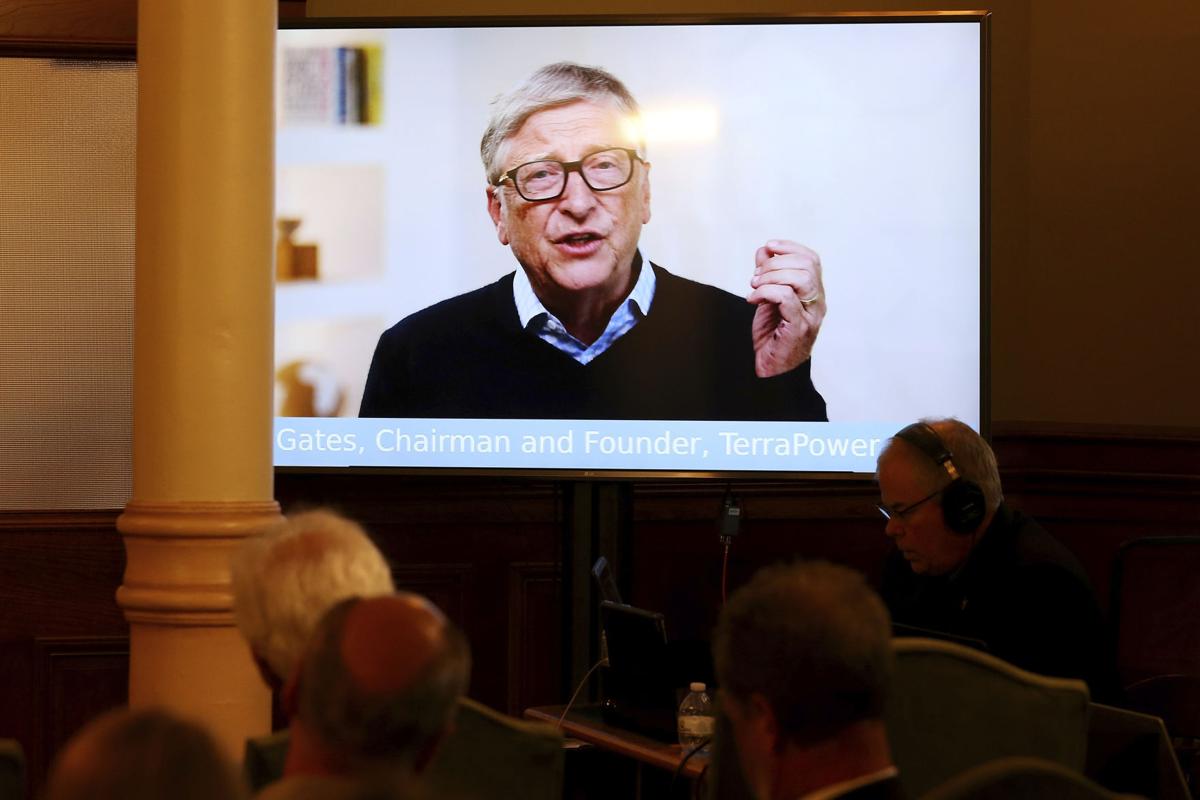 The Natrium nuclear power plant proposed for Wyoming could create 2,000 to 3,000 construction jobs and 300 to 400 permanent positions for workers in the community ultimately selected for development, a project official told state lawmakers Friday.
TerraPower intends to prioritize hiring local workers, particularly those currently employed by the closing coal plant where the project will eventually be sited, Jeff Navin, the company's director of external affairs, told the Wyoming Legislature's Minerals Committee.
"We think a lot of those jobs are going to transfer. It takes a lot of skill to operate a 21st-century coal plant," Navin said.
While Navin did not give an estimate of the number of local jobs that will be created during construction or operation, he said that TerraPower will work with unions and workforce development agencies at the state and federal levels to ensure local workers have the skills needed to run the nuclear plant.
"Our intention is to hire as many people as we can locally," he said.
Gov. Mark Gordon on June 2 announced plans to build the first in a new generation of nuclear power plants in Wyoming. The state will work with the Department of Energy, utility PacifiCorp and Bill Gate's TerraPower nuclear firm on the venture, which uses molten sodium technology and is designed to be less expensive and safer than traditional reactors.
The reactor is expected to go online in mid-2028 and produce 345 megawatts of electricity.
At the time of the announcement, Gordon said the plant would result in hundreds of jobs. But he did not offer specific numbers like those mentioned at Friday's meeting.
Representatives from TerraPower and Rocky Mountain Power, which is part of PacifCorp, have begun visiting the four coal plants in contention for construction. They are Jim Bridger near Rock Springs, Naughton in Kemmerer, Dave Johnston in Glenrock and Wyodak near Gillette.
The sites are not all created equal, said Jon Cox, vice president of government affairs at Rocky Mountain Power.
Because the sites must meet permitting requirements and allow completion of construction within the seven-year deadline set by the Department of Energy, considerations including existing infrastructure, geologic issues and current plant retirement dates will inform the selection process, Cox said.
A siting decision is expected by the end of the year, but may come much sooner, depending how meetings with community stakeholders progress.
"We want this to be consent-based siting, where we're working with these communities and we're not just forcing this project upon them," Navin said.
Editor's note: This story has been updated to correct the spelling of Jeff Navin's name.