The latest mining project announced as part of Wyoming's rare earths rush comes with a lot of excitement — and some question marks.
Ramaco Resources revealed earlier this month that federal researchers had identified high levels of the most in-demand rare earths, a class of elements used in all sorts of modern technologies, in the seams and clay of its Sheridan coal mine. If the economics pan out, the metallurgical coal company plans to embrace the new venture.
Its critics aren't convinced.
When Ramaco bought the Brook Mine in 2011, it intended to sell the coal to power plants. But U.S. coal demand was on the decline and the Powder River Basin export market never materialized, and eventually the company decided a new thermal coal mine didn't make much financial sense.
So Ramaco forged a couple partnerships with national laboratories and shifted its focus to using its coal to manufacture products like carbon fibers and graphene.
Until, in 2019, the National Energy Technology Laboratory — chasing a hunch that rare earths levels would be high in parts of the Powder River Basin — asked Ramaco for samples it could test for rare earths. The company complied, and the lab found what it was looking for.
"The samples that they had looked at contained unusually large concentrations of not only rare earths, but rare earths specifically with magnetic qualities, which are probably one of the more valuable parts of the rare earth spectrum," said Ramaco CEO Randall Atkins. "So that led us then to begin a probably two-year exploration and chemical analysis effort."
Following a third-party analysis of those results, the company felt confident enough in the data to announce its discovery. Atkins acknowledged, though, that the project still faces a long road to commercial success.
"We've got a lot of work to do," he said. "We'll develop it on pretty much an incremental, step-by-step basis. I don't view that we would start off with a huge project all at once, particularly given the novelty of the resource as well as the processing techniques."
Making the jump
Ramaco plans to pursue commercialization for carbon products and rare earths at the mine simultaneously, Atkins said. He expects job creation there in the coming years to be measured "in the hundreds, if not thousands."
Rep. Cyrus Western, R-Big Horn, has backed the Ramaco project for a long time. He still does, he said, in large part because of the jobs it promises.
"I absolutely support our extractive industries, and I support folks who are out there to develop the natural bounty that Wyoming has," Western said. "Whether it's through coal or through rare earths, I think it's a really good idea."
But the Powder River Basin Resource Council, a landowners group that has battled Ramaco over the Brook Mine for years, has its doubts about this latest evolution.
"This is a company that's been looking for a way to make value out of something they bought many years ago, and they just haven't found the right way to make profit yet," said Shannon Anderson, the group's attorney. "And so here we go — here's another attempt."
The Powder River Basin Resource Council challenged the company's coal mining permit, which was ultimately issued, complete with a dozen conditions aimed at concerns ranging from sage grouse to land subsidence, in July 2020.
Ramaco has said it will be able to tweak its existing permit to allow it to mine the rare earths that are concentrated in the coal and the surrounding clay. It expects to start mining at a small scale later this year and then ramp up operations, including processing, over the next two or three years.
But according to the Wyoming Department of Environmental Quality, pivoting to rare earths could prove a little more complicated.
"There's nothing in front of us from them in the sense of if they are going to actually do it, and how they would mine it," said Keith Guille, the agency's outreach manager. "They may have to get additional permitting. But I just can't answer that now until we have something in front of us."
Atkins, asked via email whether the company is certain its existing permit will suffice, declined to provide further comment.
A crowded field
Most known deposits of rare earths in the U.S., including the two others being studied in Wyoming, are encased in hard rock. Separating them can be energy-intensive and costly. The makeup of Ramaco's could set the Brook Mine apart.
"Most of our deposits are found in clay and clay-like structures. … They are easier to process, they are less expensive to process and they are, as a result, more valuable," Atkins said.
Ramaco believes its project could house the largest known unconventional deposit of rare earths in the country. The key word there: unconventional. There are larger conventional deposits in Wyoming.
So far, the company said, the data points to between 181,000 and 226,000 tons of magnetic rare earth oxides at the Brook Mine site. Rare Element Resources, which has been studying a rare earths deposit near Gillette for decades, has found signs of upwards of 300,000 tons of those same elements, while more recent arrival American Rare Earths may be sitting on over a million tons outside Laramie. The latter two projects target hard-rock, conventional deposits.
The hope, for Ramaco, is that lower processing costs will set its mine apart.
"It is generally true that clay-related resources are easier to process than hard-rock-related resources, like the types of acids and the treatments," said Burt Thomas, a researcher at the National Energy Technology Laboratory.
"From the data that NETL has, and has seen, I think that it is possible that that outcome could be realized," he added, "but I'm not yet comfortable that we have closed the book on that."
Nor can Thomas say for sure how long Ramaco's project might top the list of unconventional U.S. deposits. Nobody's ever really looked for them before, he said. Which means it may well be No. 1 right now, at least as far as public information goes.
"That doesn't mean it's the largest one we'll ever find," he said. "And it doesn't mean it's the only one that's out there."
Photos: Wyoming's oldest architecture — from mines to homesteads — preserved on film
Carissa Saloon, South Pass City, Fremont County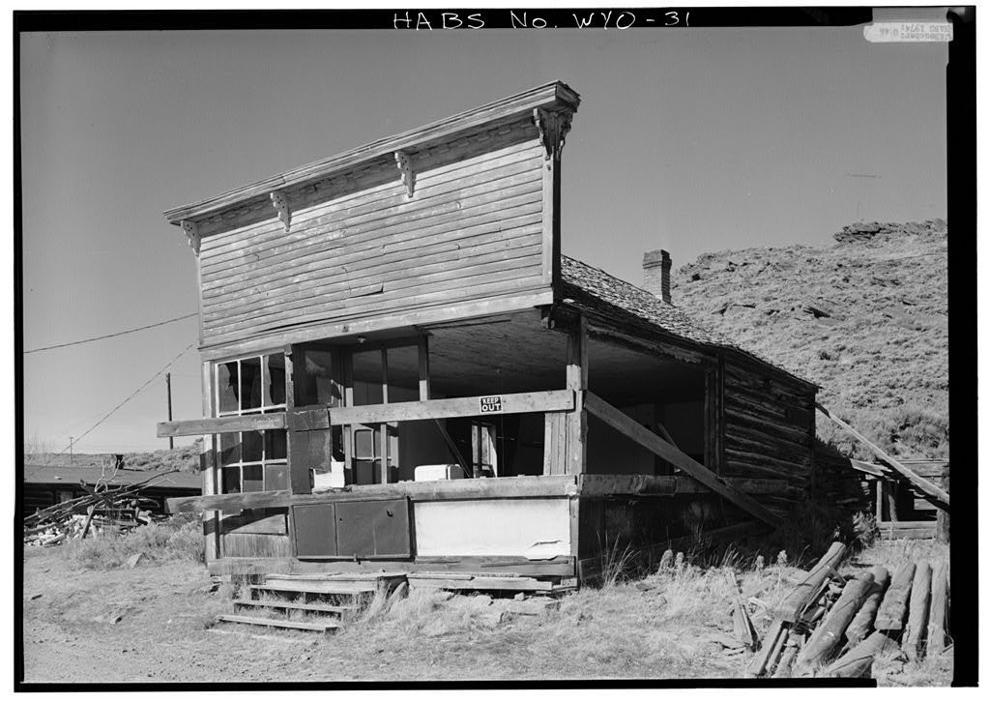 Masonic Lodge, South Pass City, Fremont County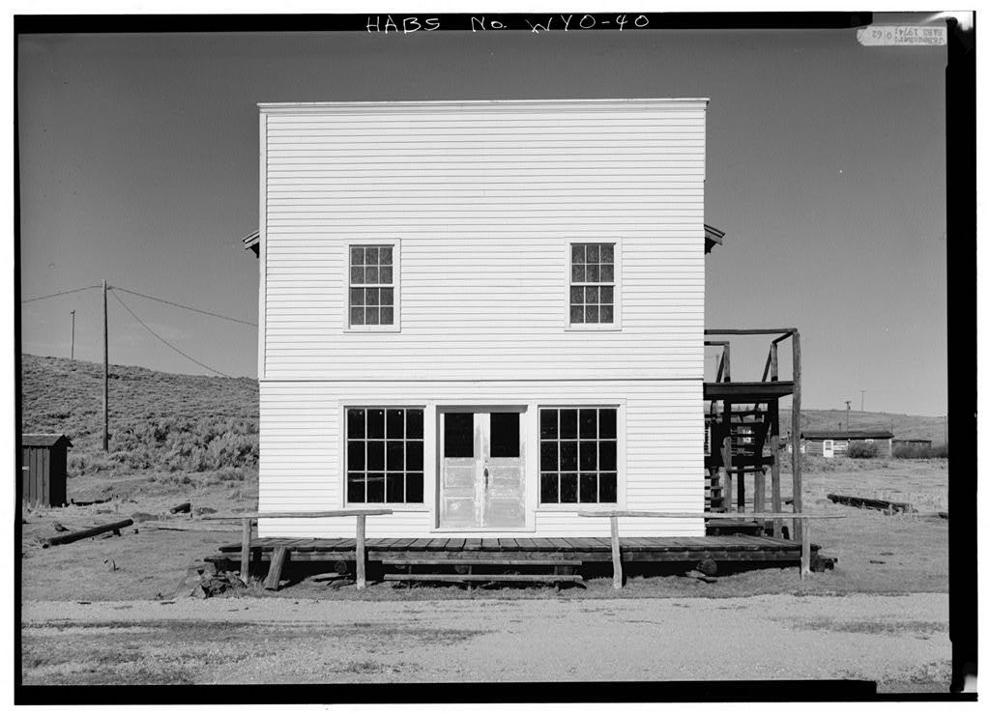 Old Guard House, Fort Laramie, Goshen County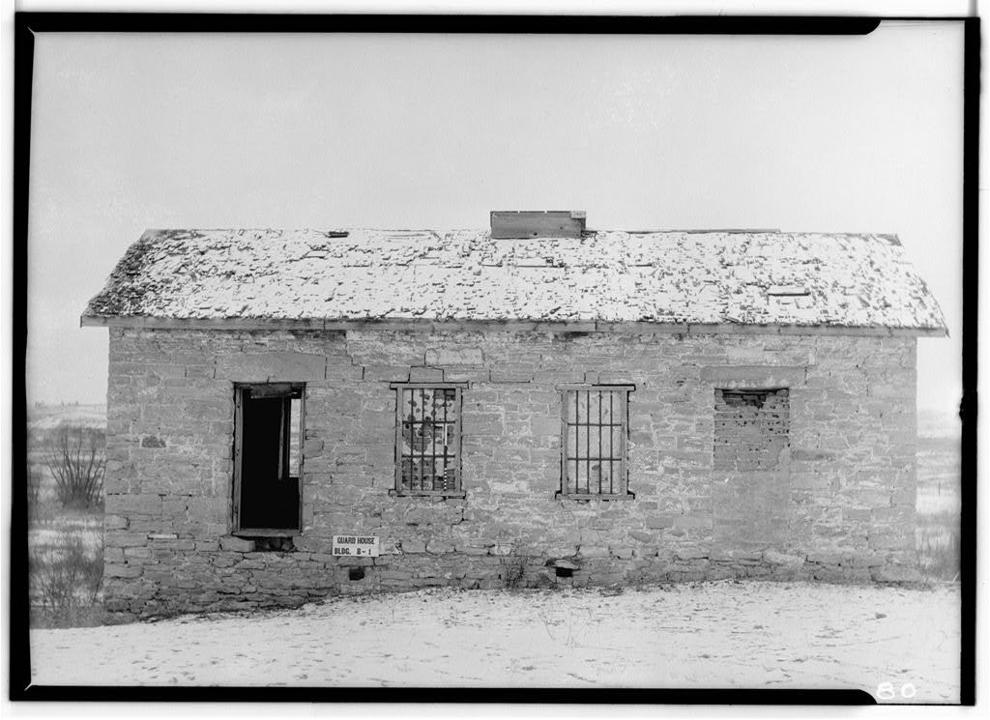 The Cave, South Pass City, Fremont County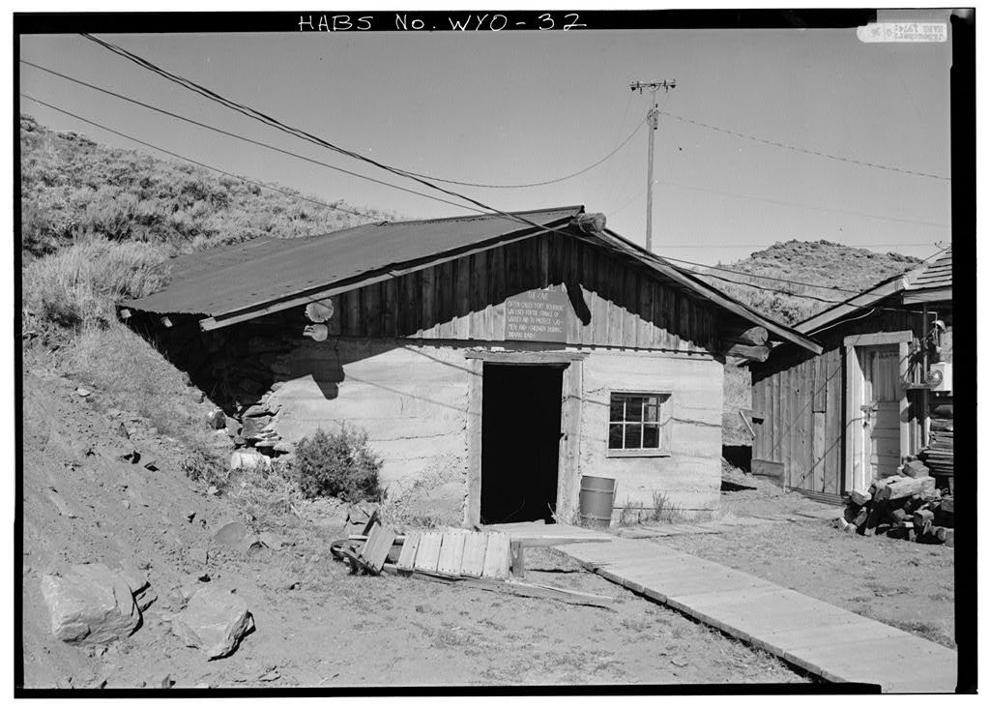 Superior Coal Mines school building, Horse Thief Canyon, Sweetwater County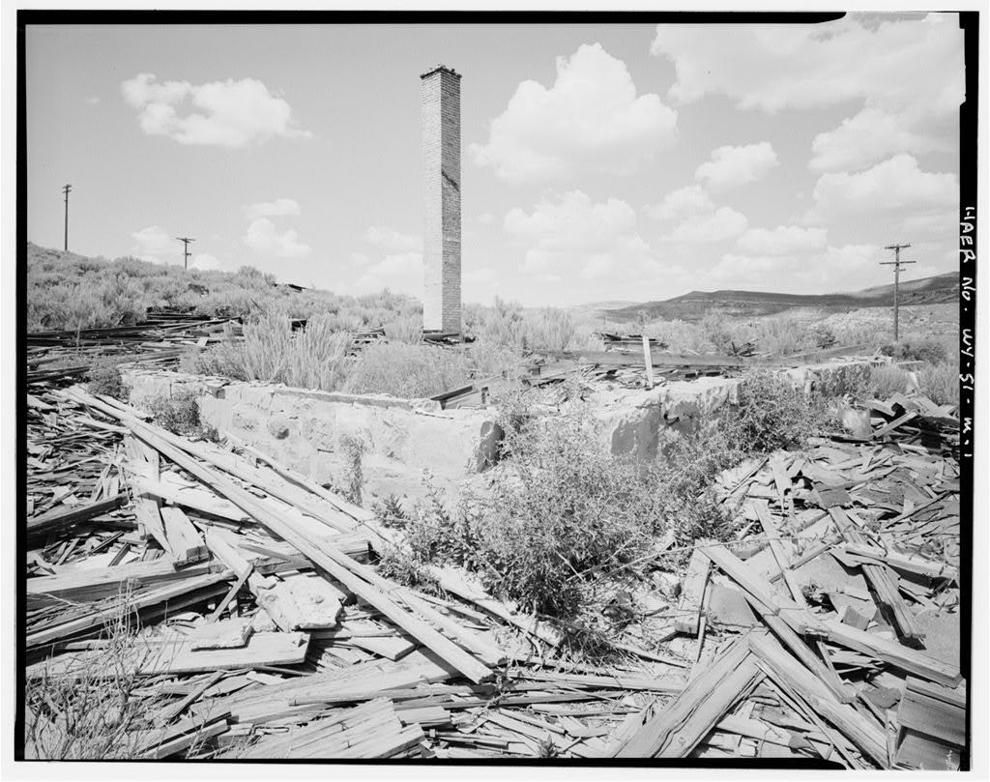 Bar B C Ranch south barn, Moose, Teton County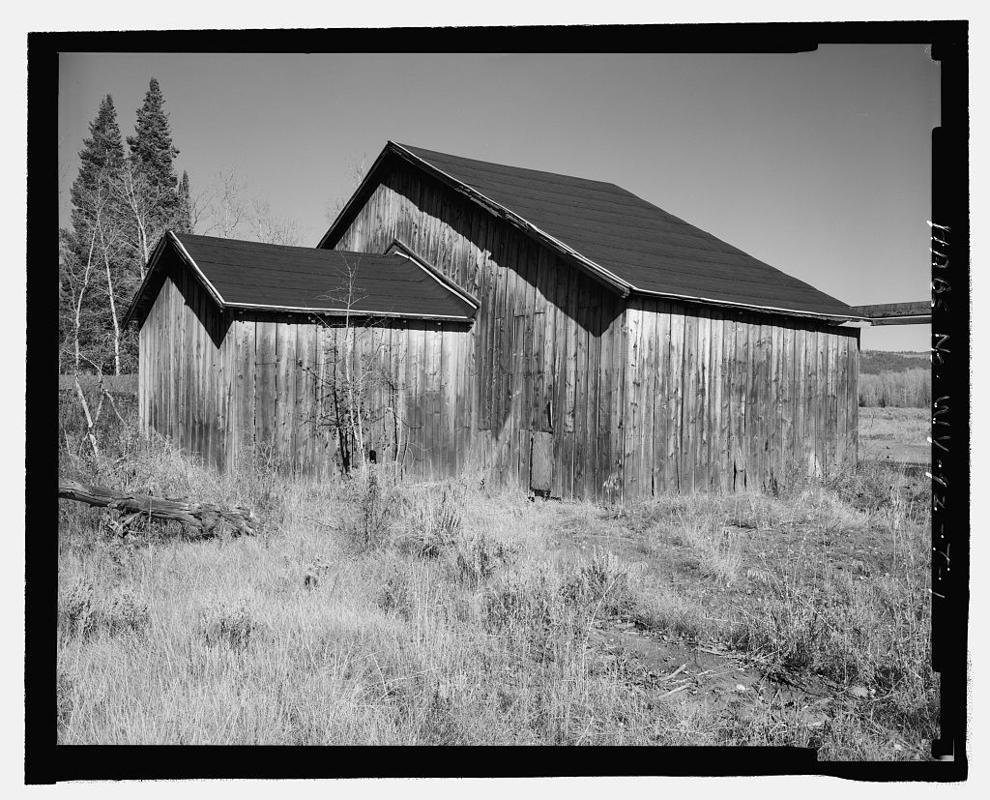 Rock Well Homestead, 15 miles southeast of Wright, Campbell County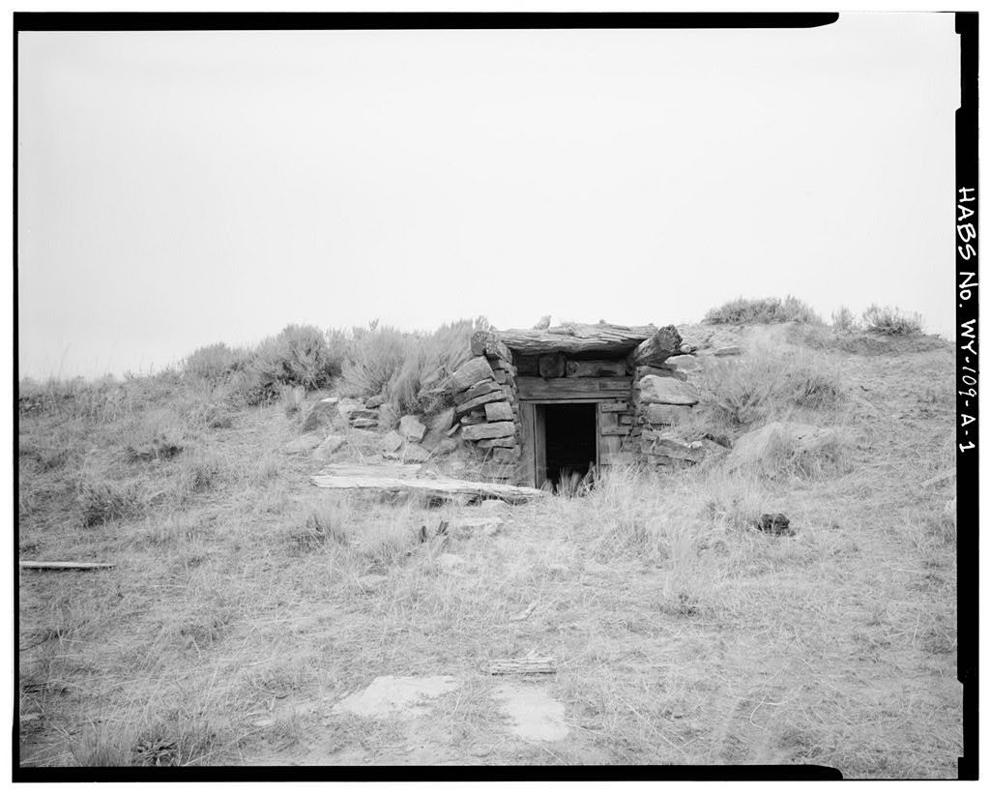 Powder River Bridge, Leiter, Sheridan County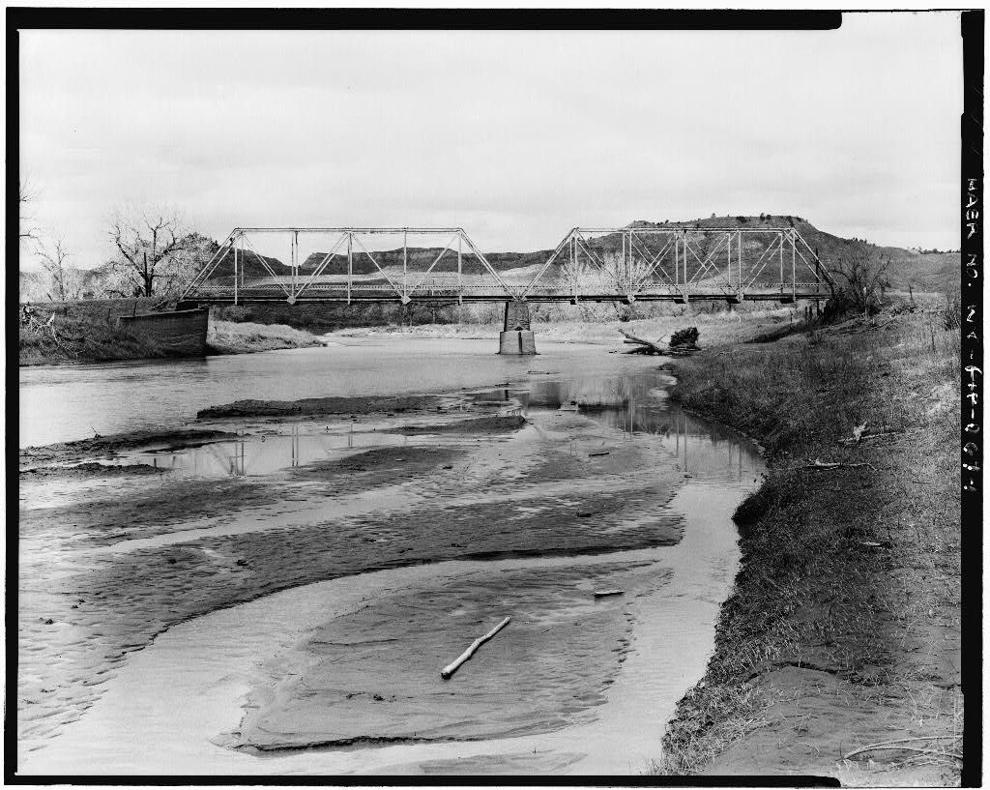 Queen Mine shafthouse, Centennial Ridge, Medicine Bow National Forest, Albany County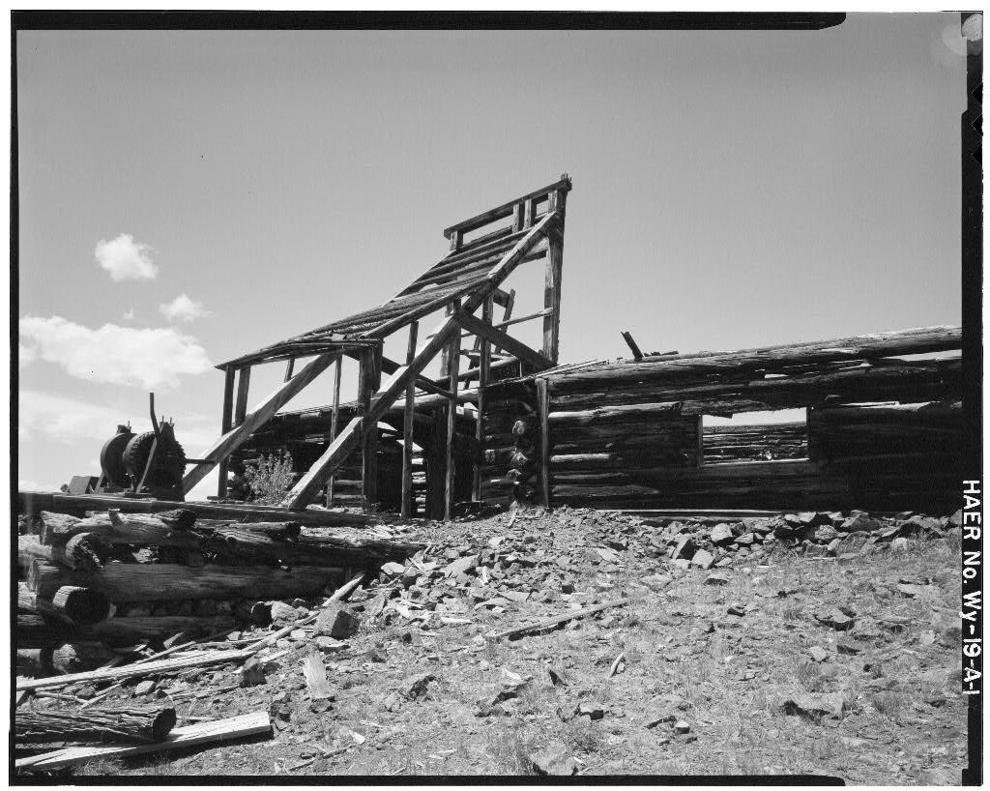 Queen Mine outhouse, Centennial Ridge, Medicine Bow National Forest, Albany County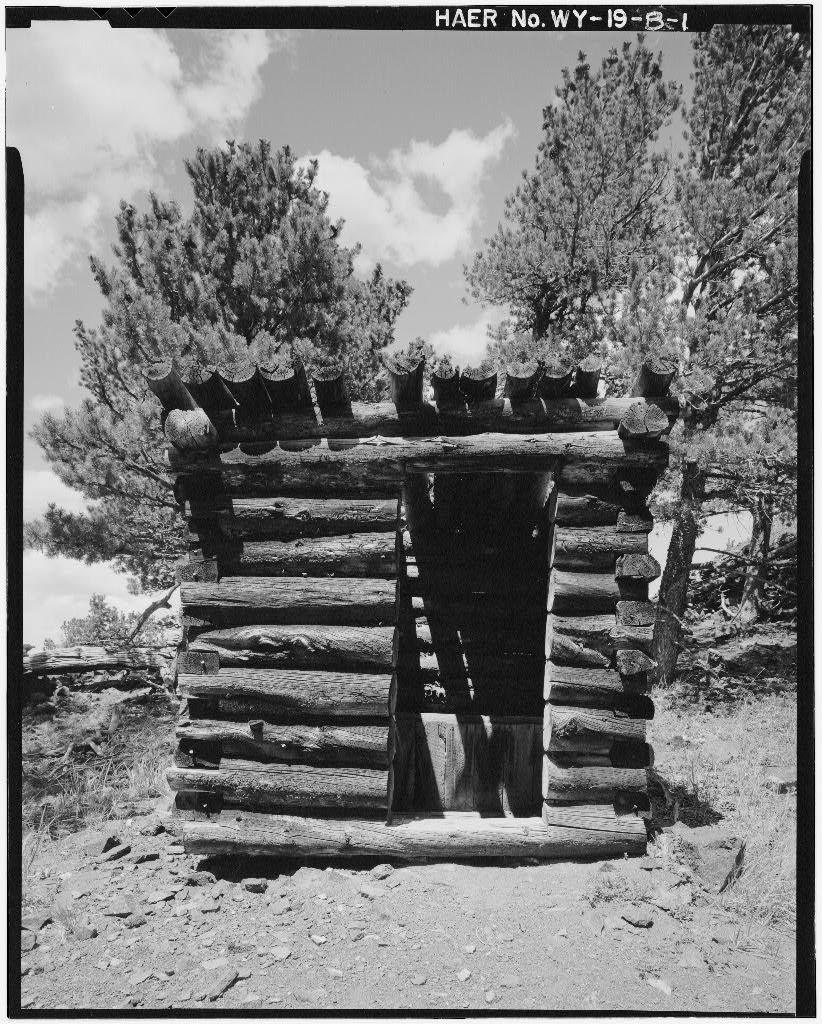 Queen Mine, Centennial Ridge, Medicine Bow National Forest, Albany County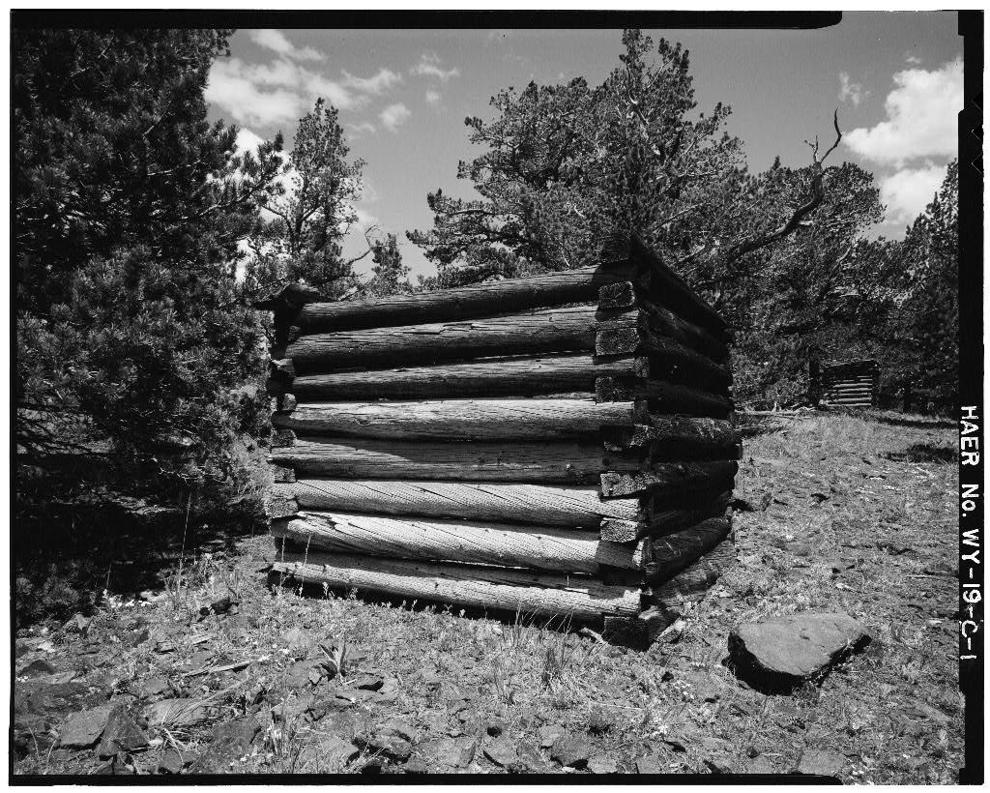 Joker Mine shafthouse, Northwest of Keystone, Medicine Bow National Forest, Albany County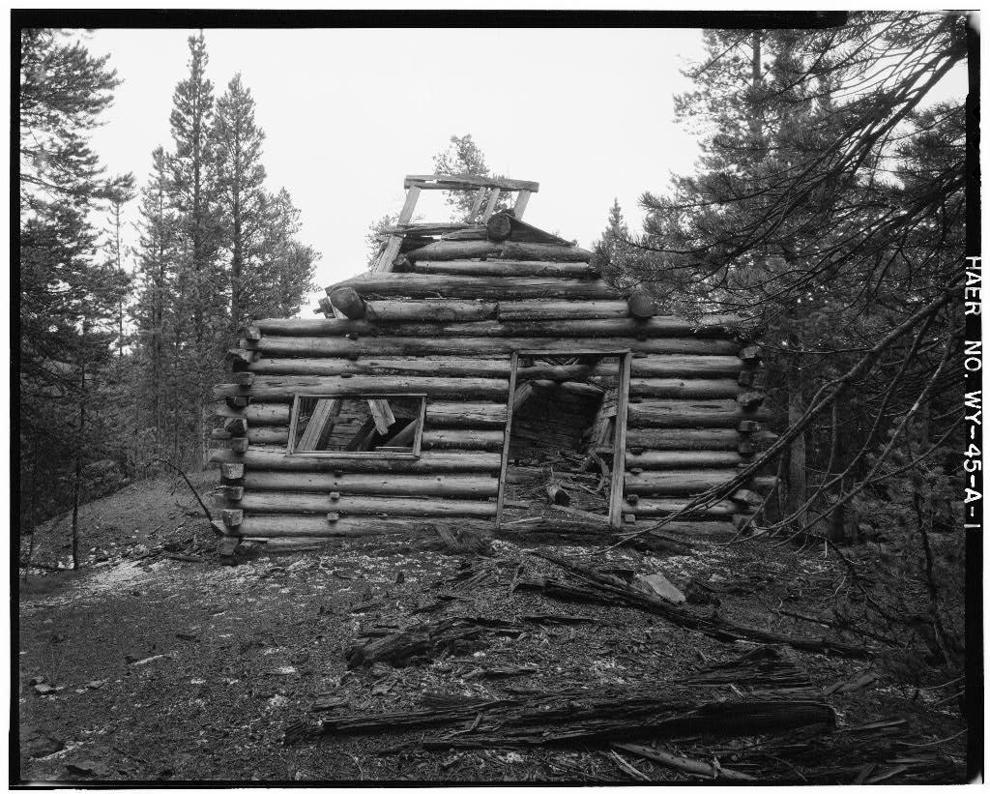 Water tower, Guernsey, Platte County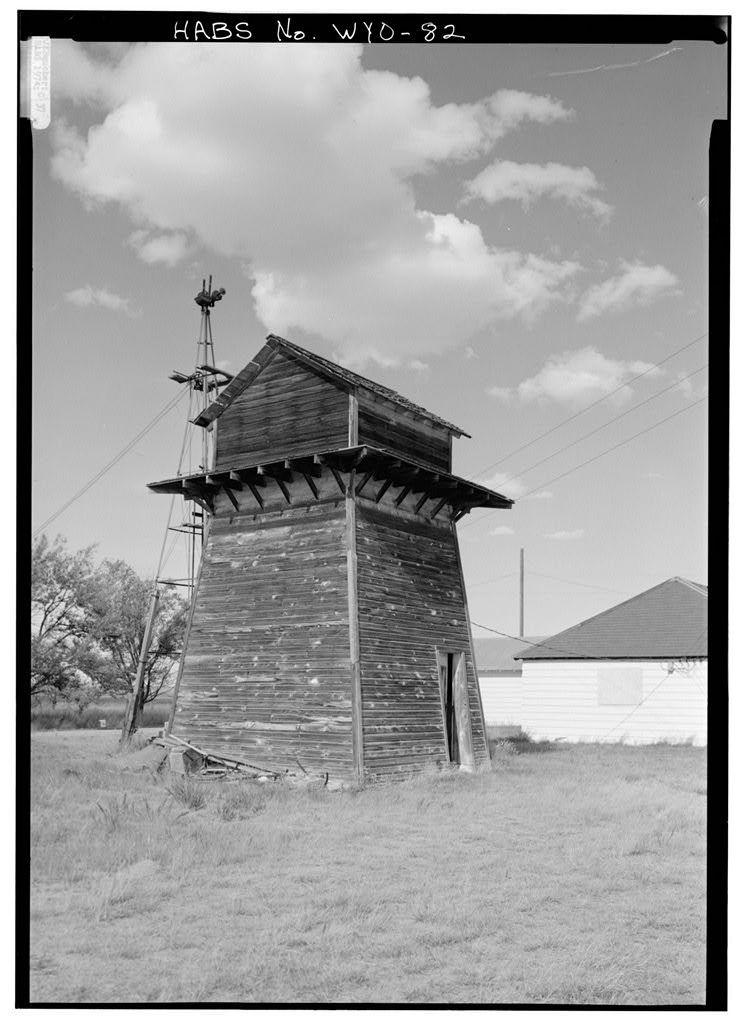 James H. Mangus Cabin, Moose, Teton County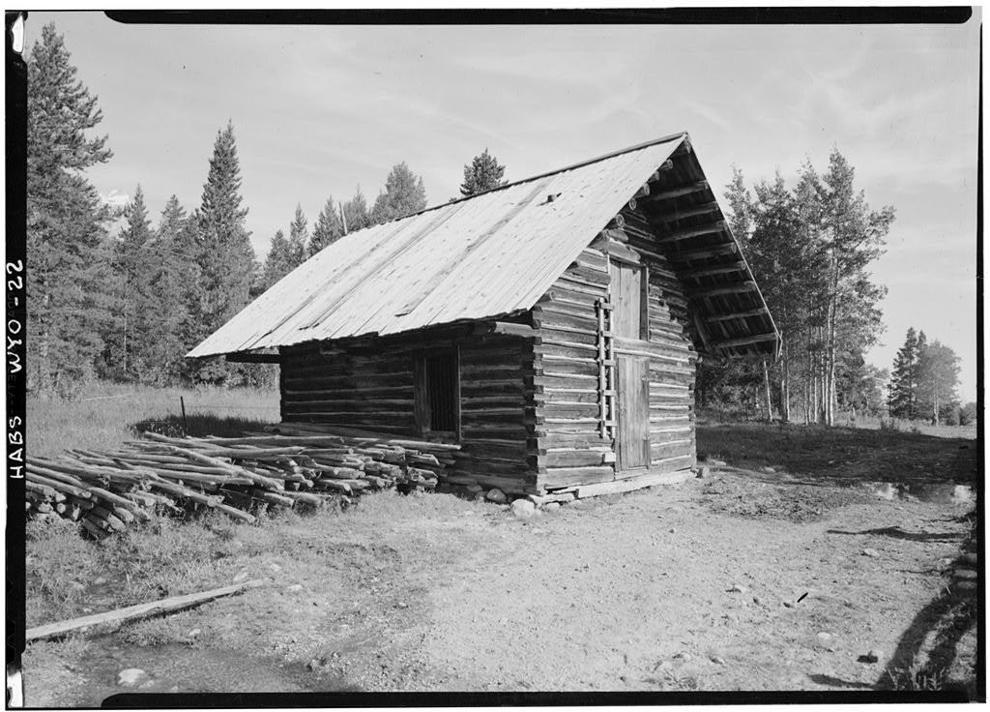 Golden Gate Viaduct, Lake, Teton County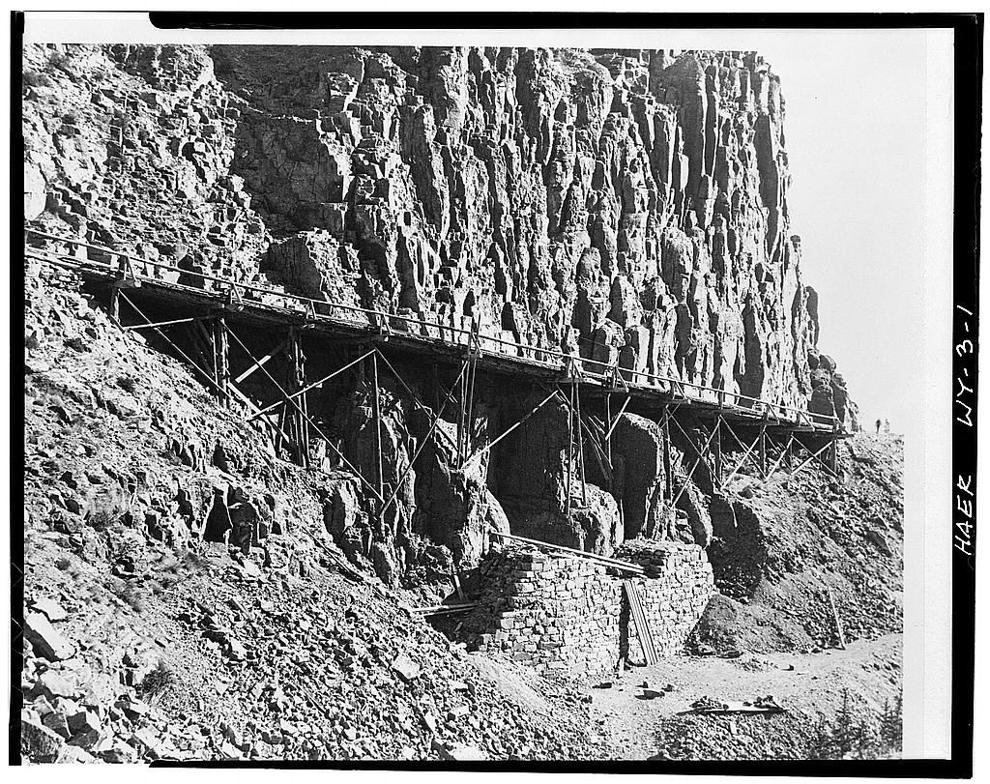 Clay Spur Bentonite Plant & Camp office, Osage, Weston County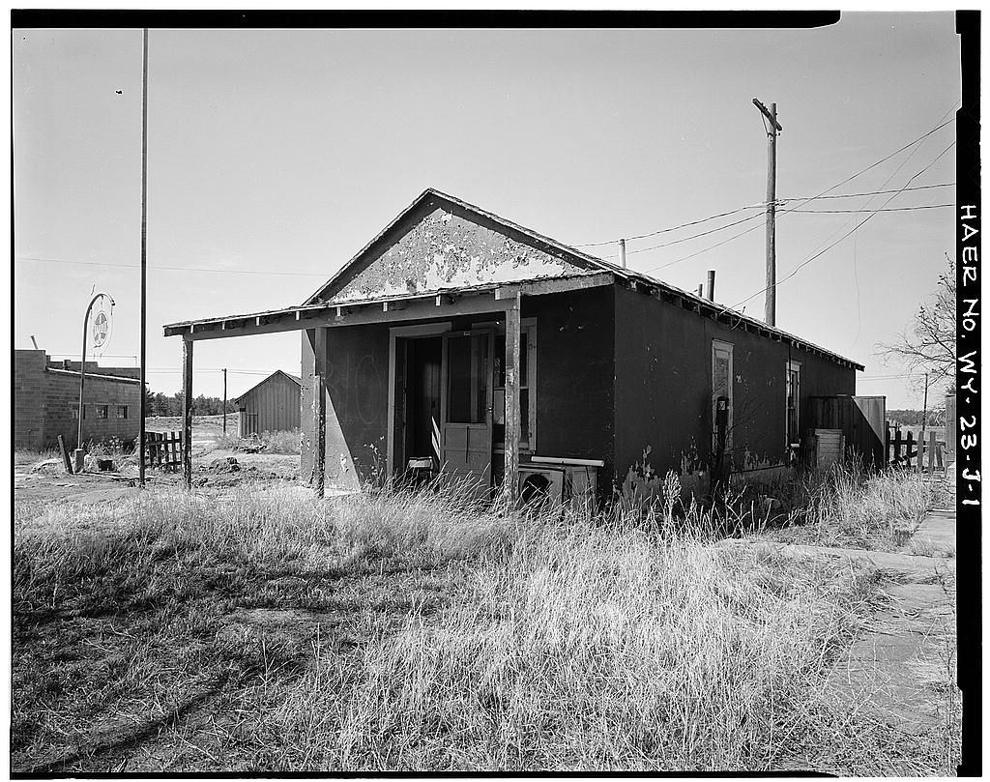 Hyde's Hall, Atlantic City, Fremont County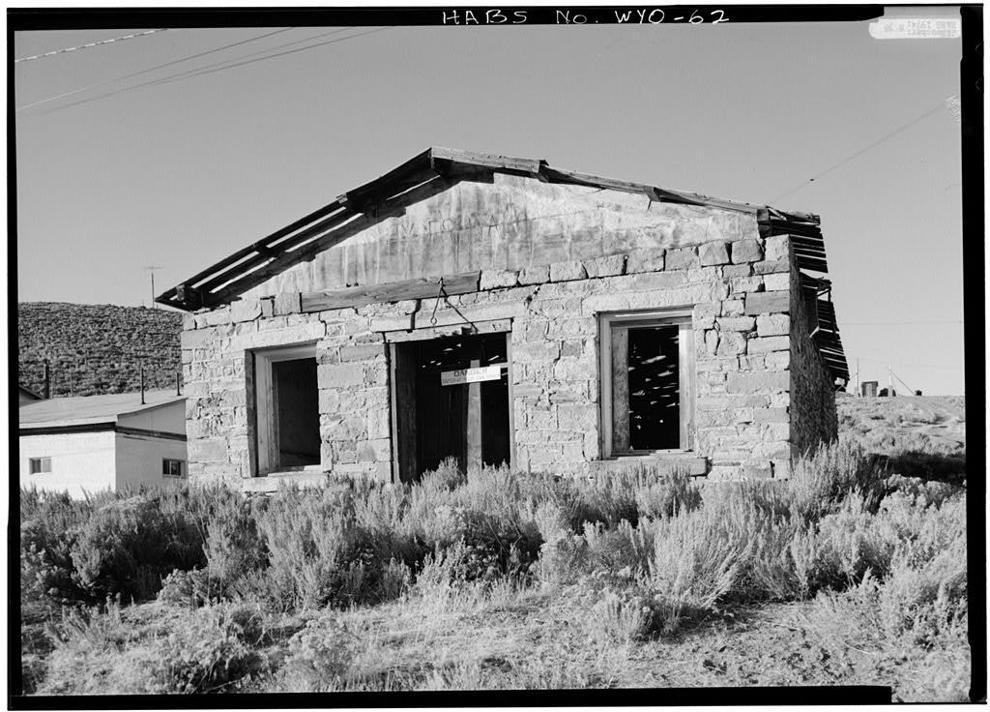 Shoshone Episcopal Mission, Boarding School & Roberts Residence, Fort Washakie, Fremont County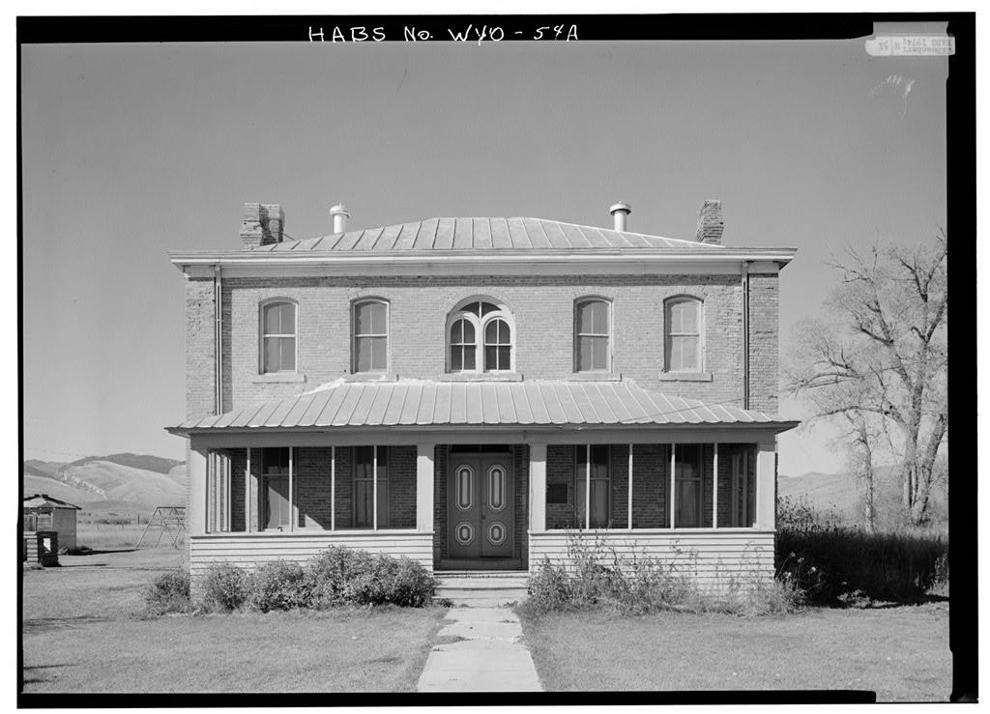 Shoshone Episcopal Mission, Fort Washakie, Fremont County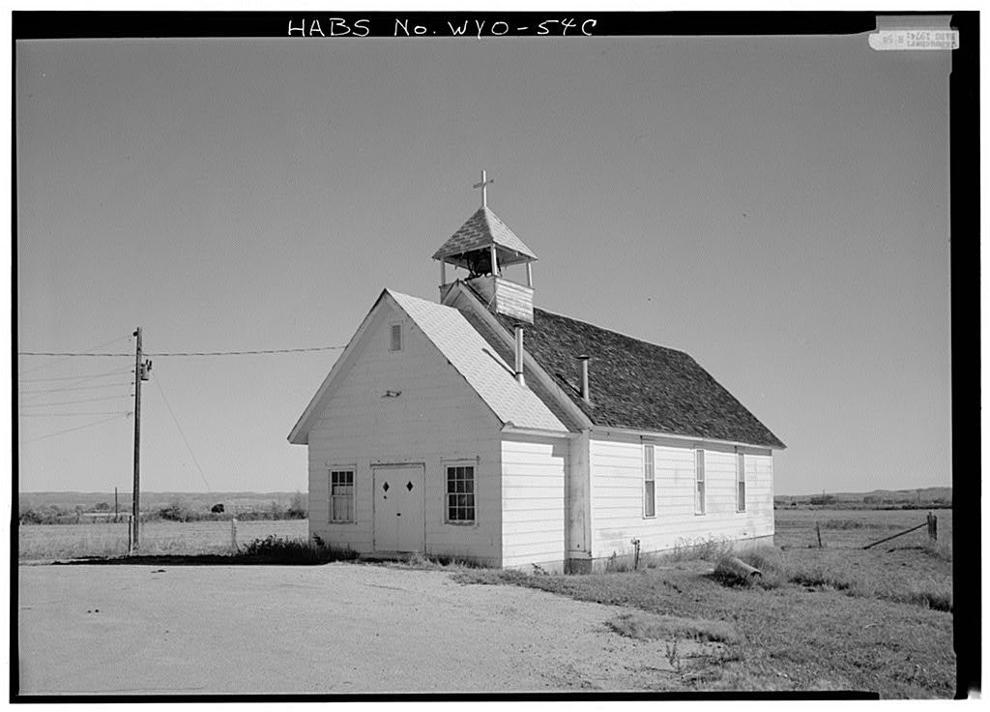 Log structure with attached open shed, Miners Delight, Fremont County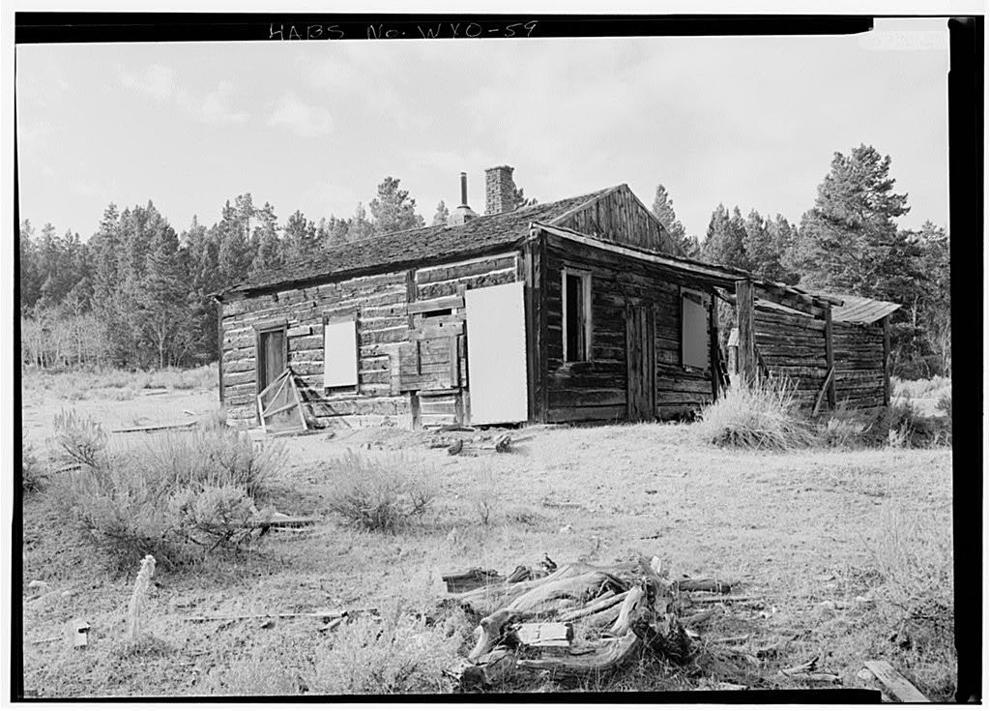 Grecian Bend Saloon, South Pass City, Fremont County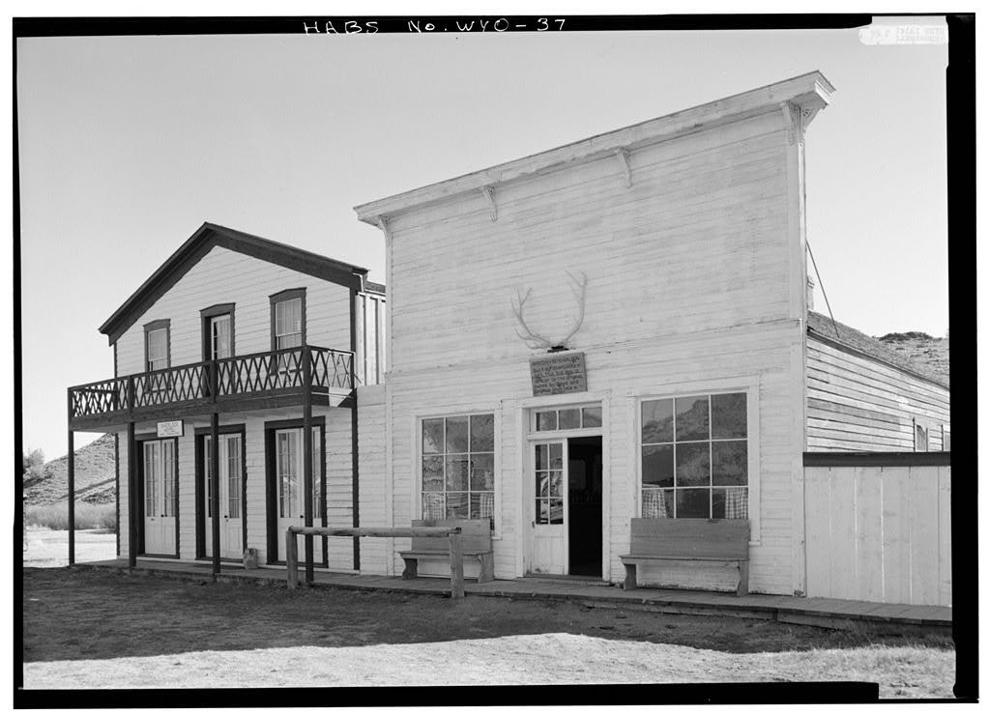 Houghton-Colter General Store, South Pass City, Fremont County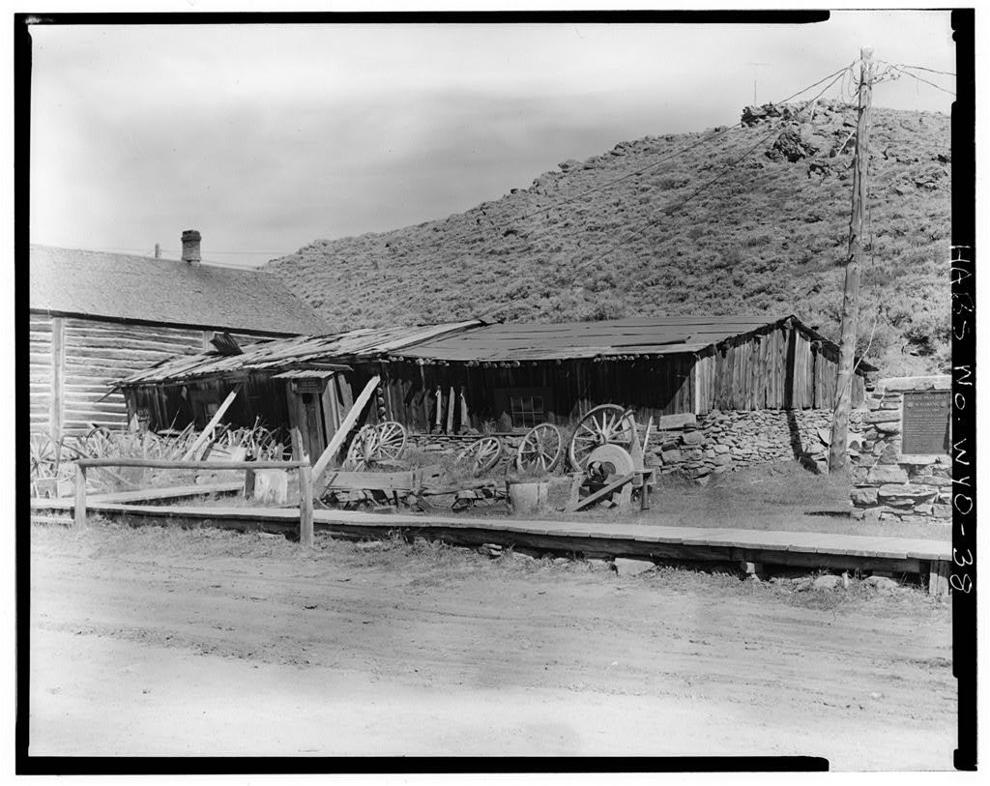 Commercial Building, South Pass City, Fremont County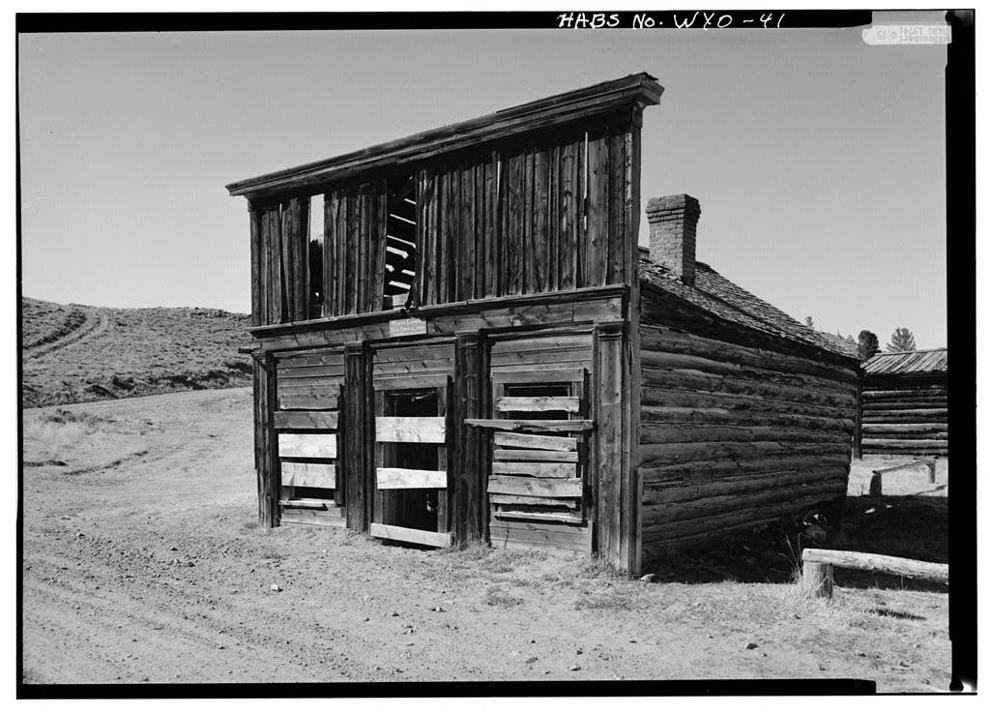 Clay Spur Bentonite Plant & Camp garage, Osage, Weston County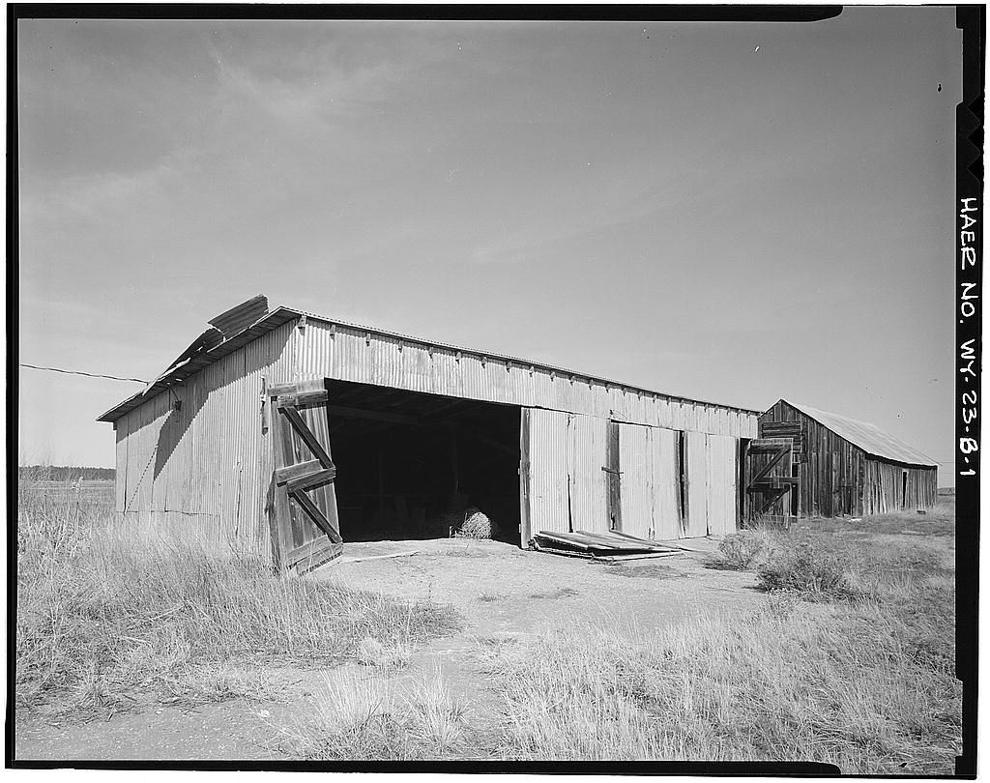 Laramie River Bridge, Bosler, Albany County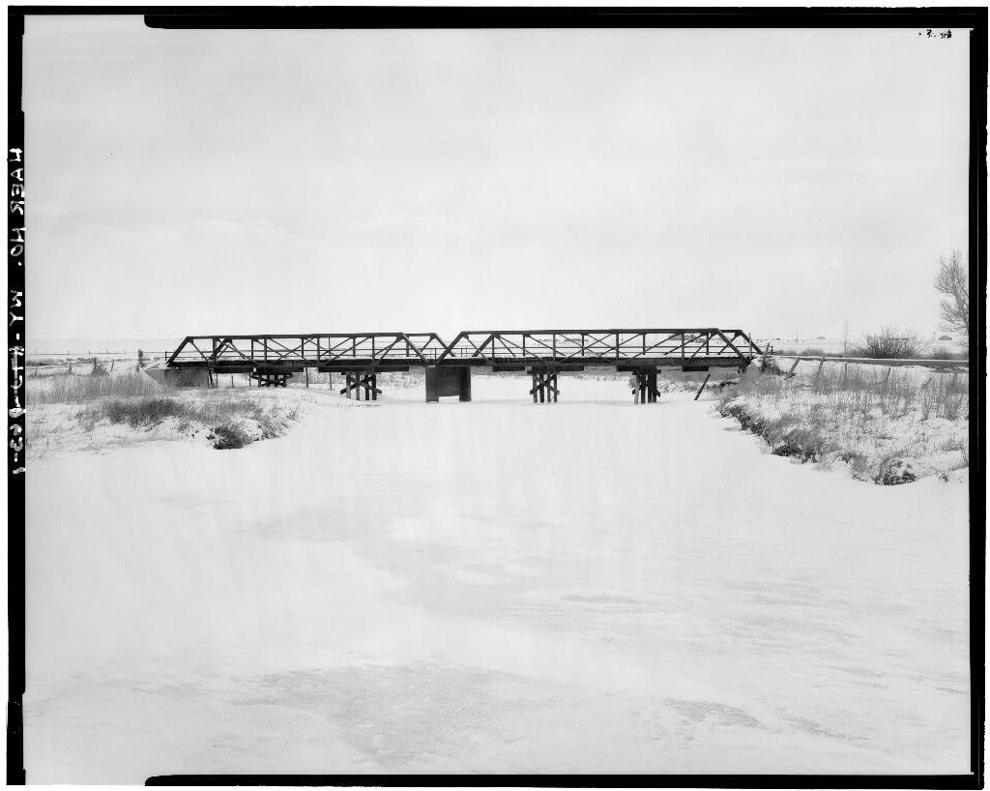 Ivinson Mansion, Laramie, Albany County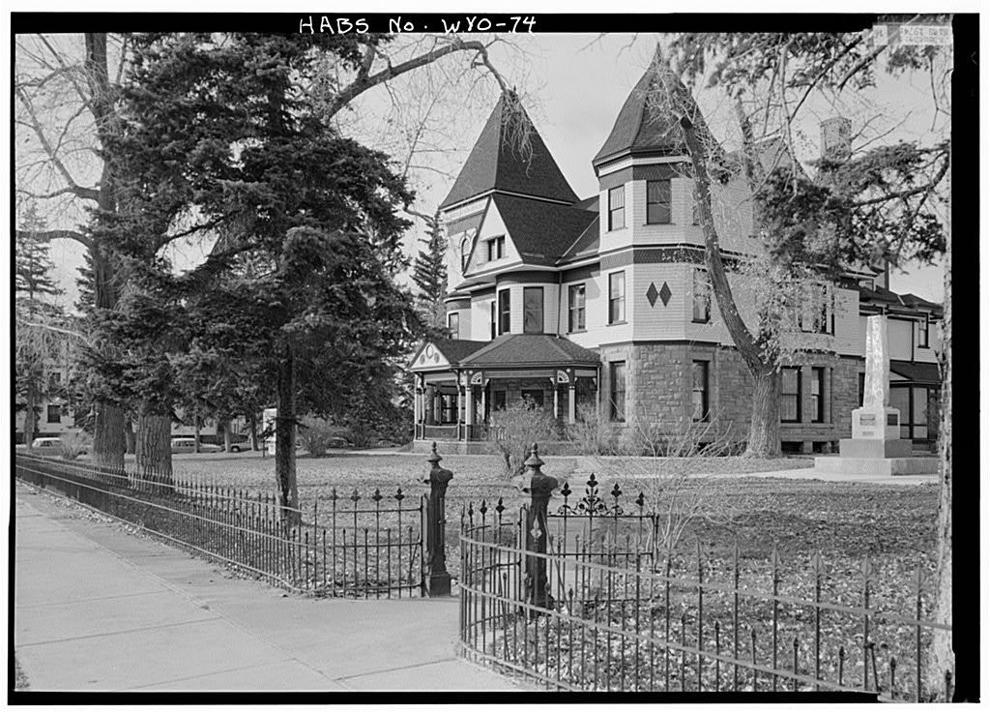 Atlas Theatre, Cheyenne, Laramie County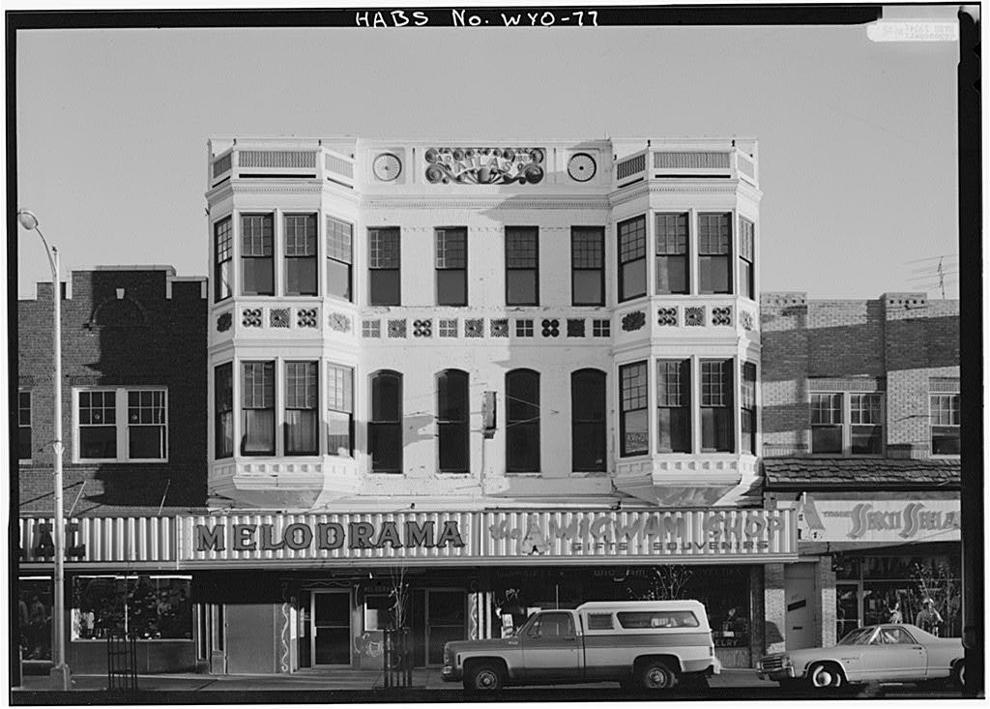 City & County Building, Cheyenne, Laramie County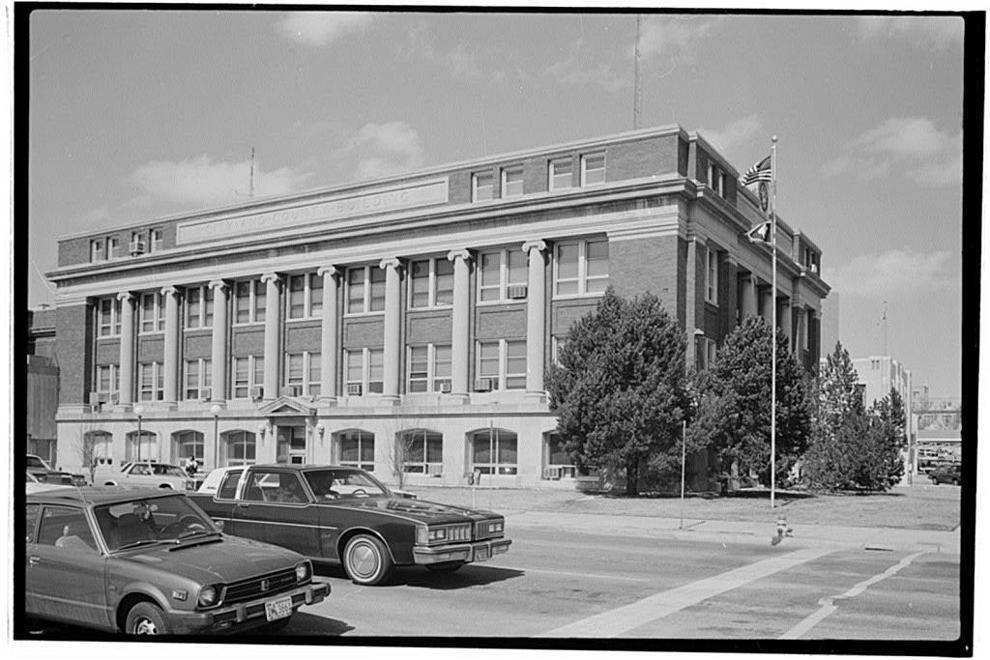 Exchange Bank & Recorder's Office, South Pass City, Fremont County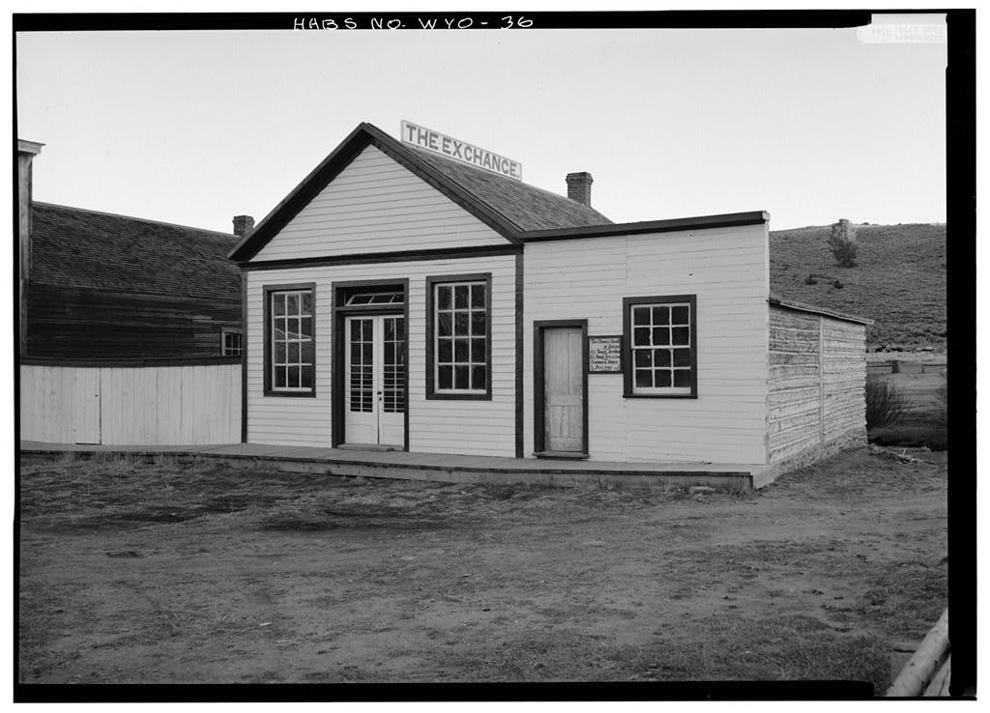 Officer's Quarters A, Fort Laramie, Goshen County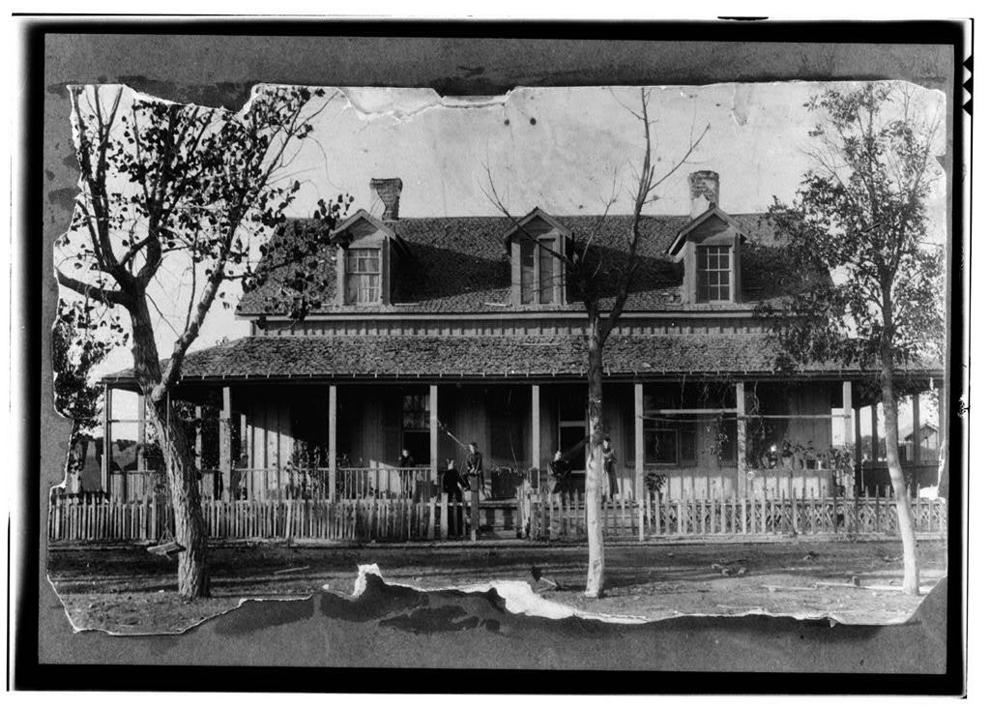 Magazine, Fort Laramie, Goshen County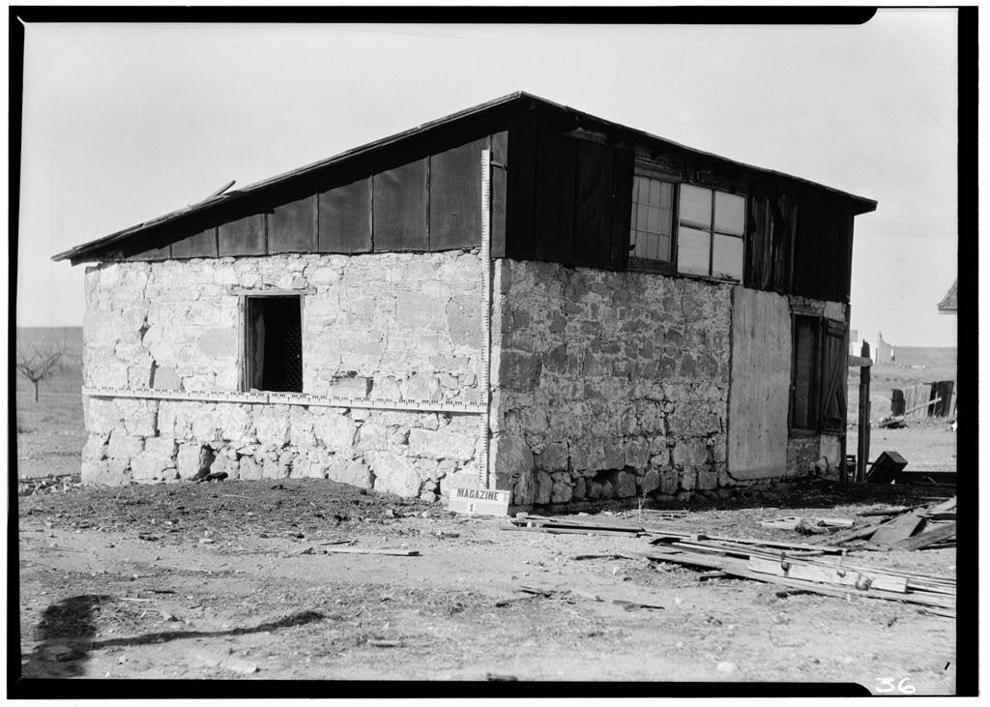 Trail Shop, Cody, Park County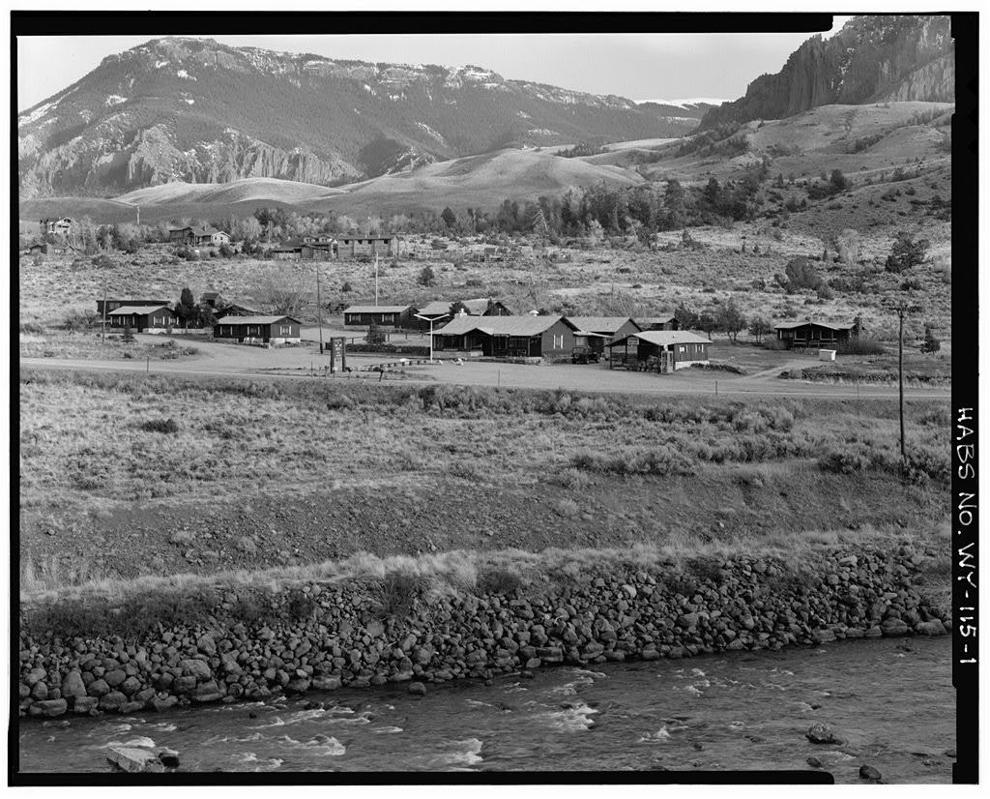 Old Faithful Inn Laundry-Boiler Building, West Thumb, Yellowstone National Park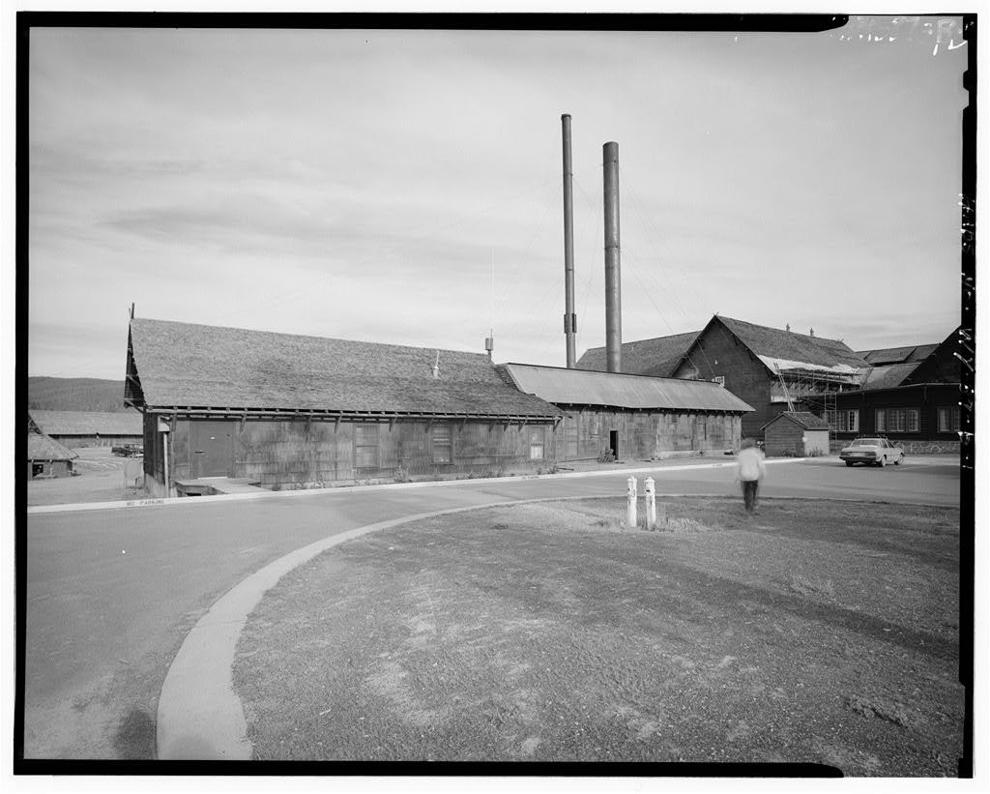 Roosevelt Lodge, Tower Junction, Yellowstone National Park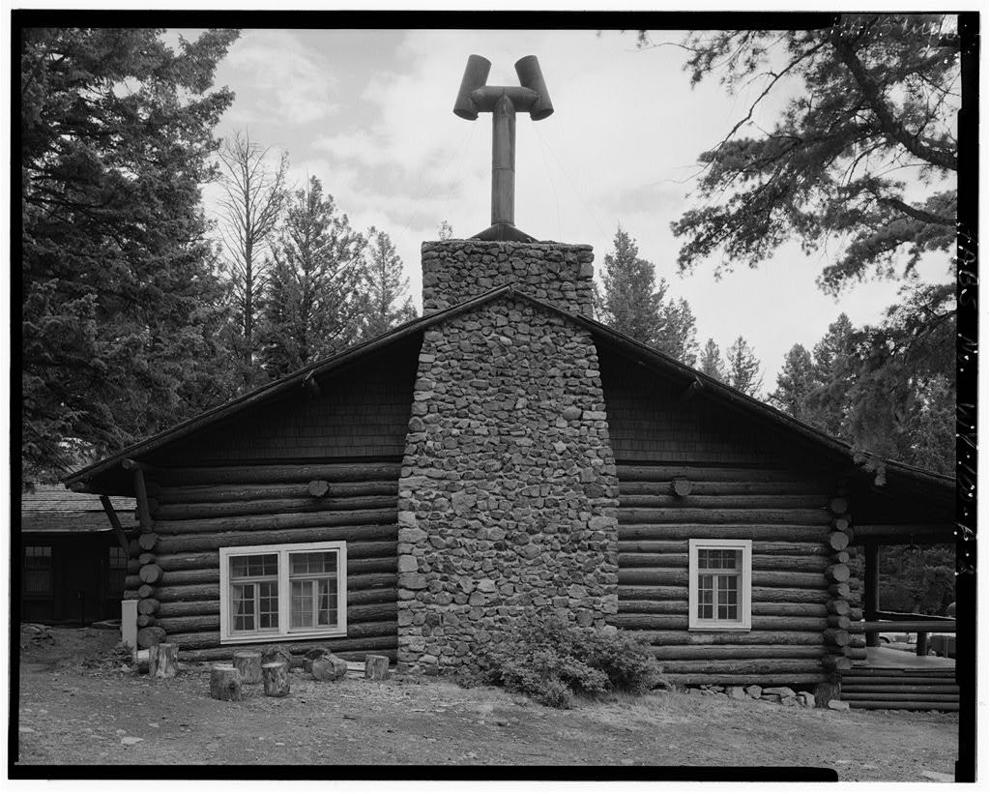 Superior Coal Mines wood structure, Horse Thief Canyon, Sweetwater County
Torrington Armory hay storage building, Torrington, Goshen County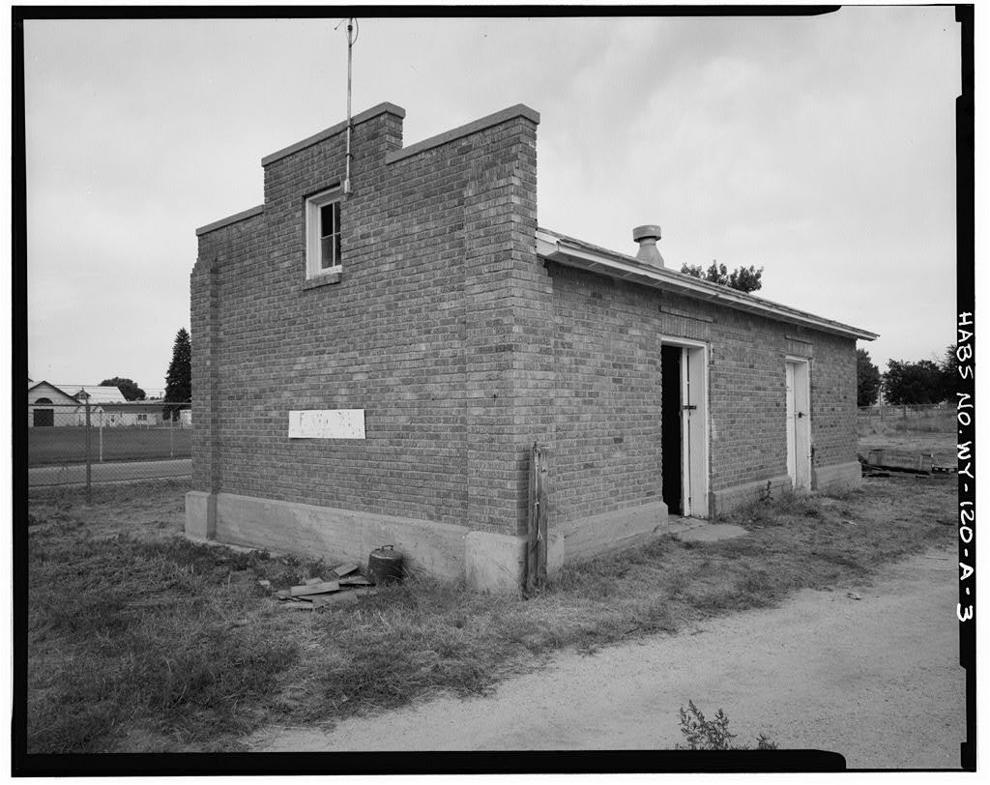 Carpenter's Hall, Atlantic City, Fremont County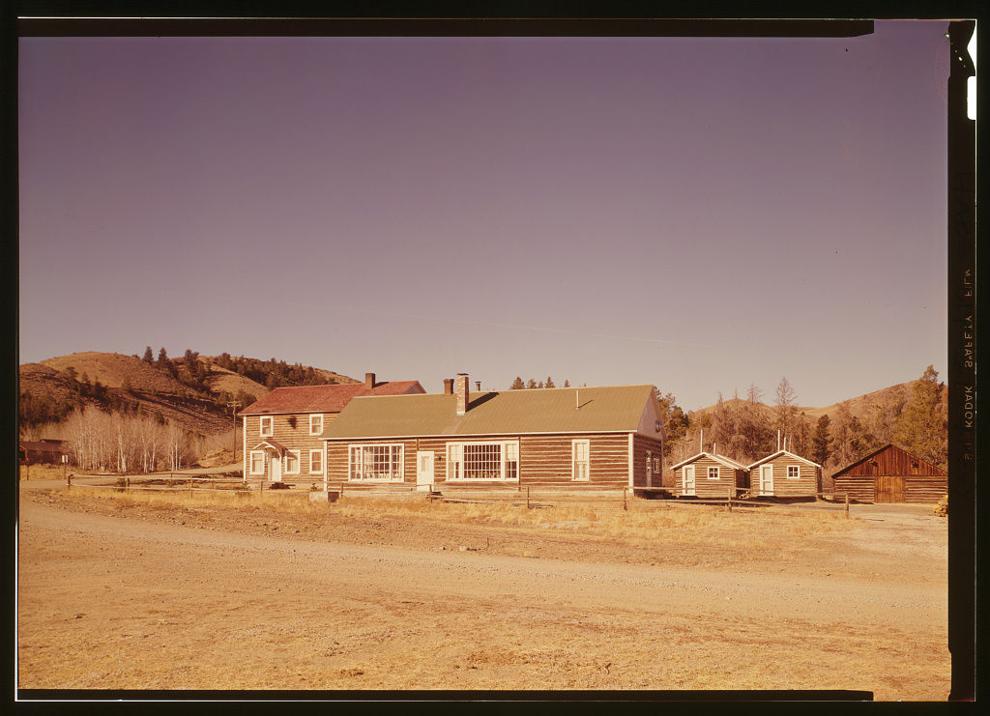 St. Andrew's Episcopal Church, Atlantic City, Fremont County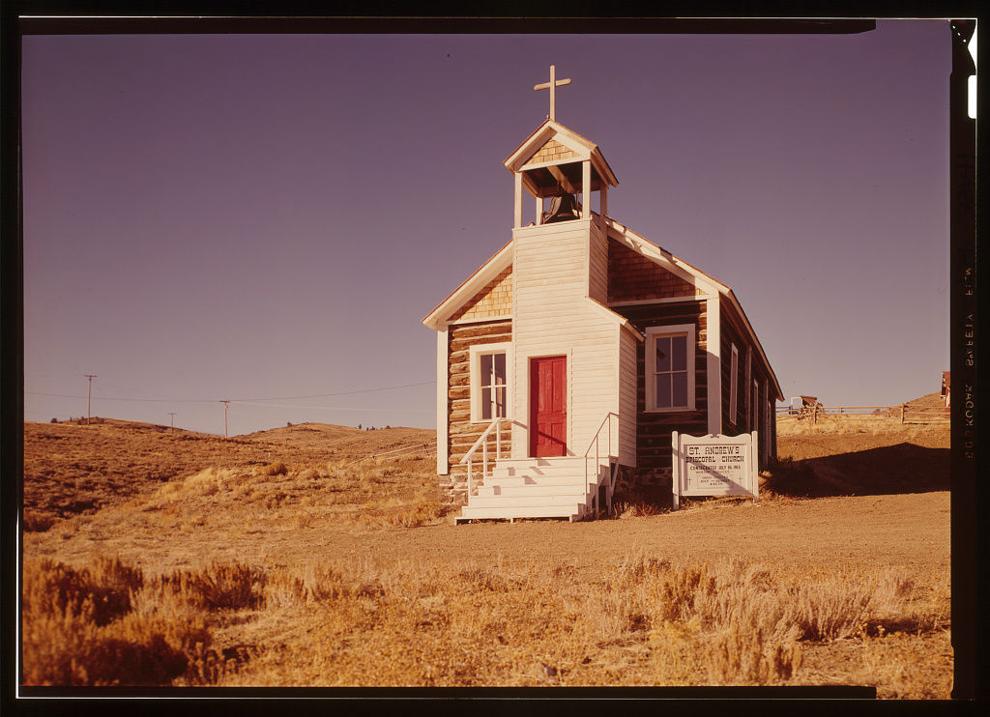 Sheep shearing shed, Moneta, Fremont County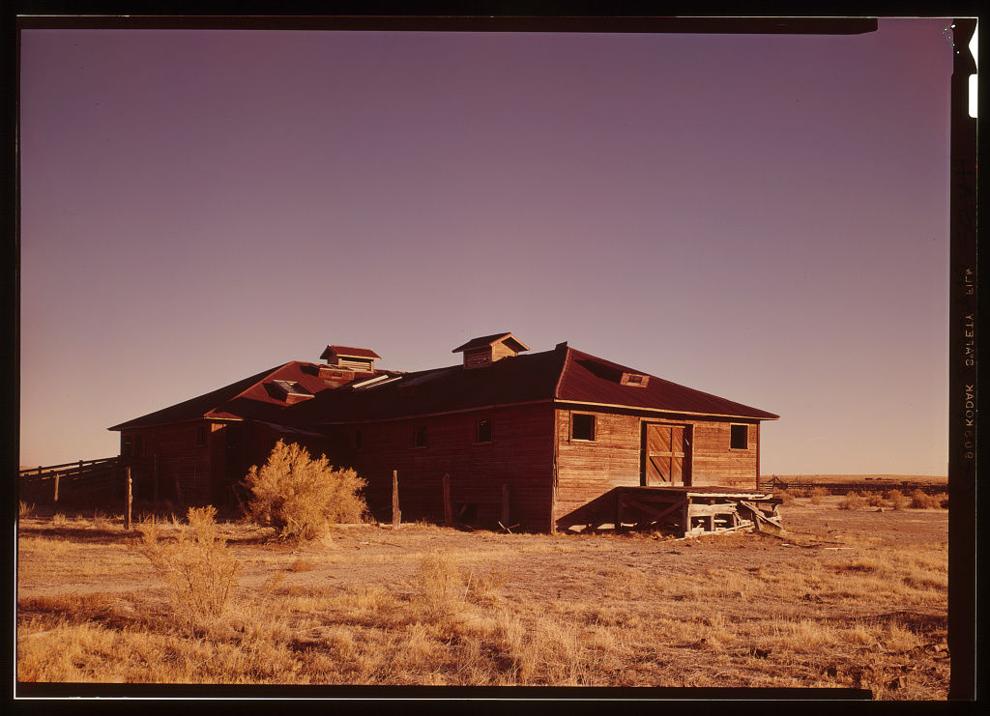 Dunlap Ranch, Gillette, Campbell County