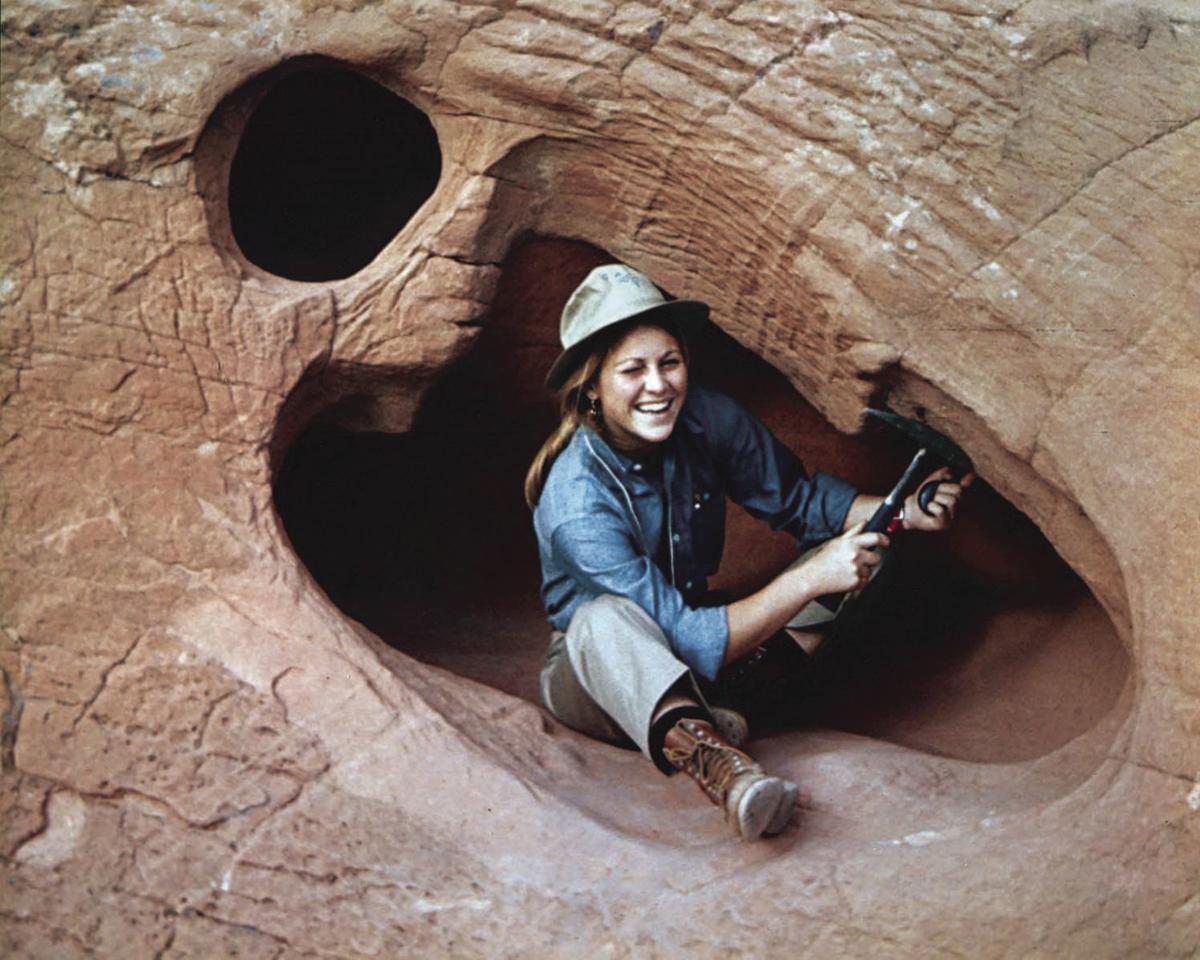 The Casper Petroleum Club used to bar women from entering.
Even Randi Martinsen was stopped at the doors of the club in the 1970s, just moments after she made history as the first female expert sworn in before the Wyoming Oil and Gas Conservation Commission. She also held notable credentials in the field of petroleum geology. But even that wasn't enough to earn entry into the Petroleum Club.
Her boss, Vernon Hill, stood beside her at the entrance, fuming.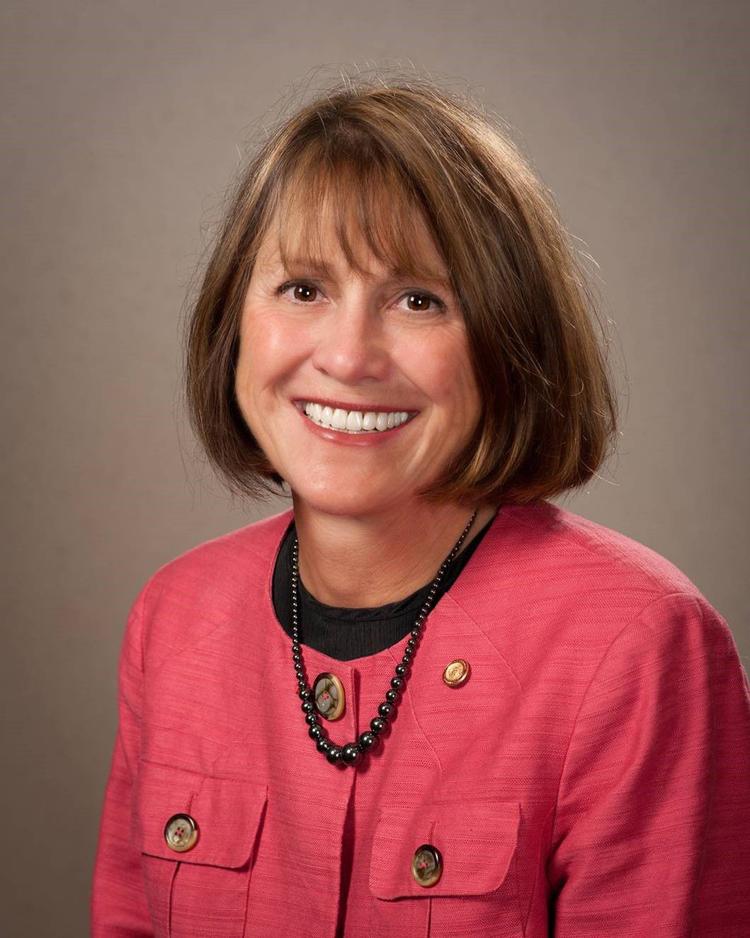 "He got very upset," she said. "I didn't say anything. He was more upset than I was."
As Martinsen remembers it, her boss tore up his membership card and the pair left.
The Casper Petroleum Club, which closed in 2016, changed its bylaws in 1976 to allow woman members.
Over 40 years later, Martinsen remains as nonplussed by the incident as she was when it occurred. Her measured, matter-of-fact recounting reflects the approach she has taken throughout her trailblazing career: The accomplished geologist met gender discrimination in the male-dominated field head on and remained largely unfazed.
"I don't get offended by much," she said. "I just moved on."
While her mentors often stood flabbergasted at the rampant sexism thrown at the bright and promising woman, Martinsen would dig in her heels and forge ahead. She simply walked into every room as if women had been allowed in since day one, using humor to ease any discomfort.
After all, she had work to do.
Born and raised in New York City, a young and curious Martinsen spent many summers in her youth exploring the Ramapo Mountains of New Jersey. She says her time in the wilderness as a little girl instilled in her a burning adoration and awe of the natural world.
Her ravenous appetite for learning quickly earned her a degree in earth and space science at the State University of New York at Stony Brook in 1971. Soon after, she relocated west, where she has stayed to this day. She wrapped up a master's degree in geology at Northern Arizona University in 1975, the only woman in her class.
Martinsen launched her career in the oil industry during a boom. Drilling around the Powder River Basin chugged steadily along. Cities Services Company, a firm based in Denver, eagerly scooped up Martinsen, and she applied what she learned in school to oil and gas exploration.
After transitioning into a role as a development geologist, Martinsen moved to Wyoming to sit wells in the bustling Powder River Basin. At the end of the work day, she would curl up to sleep in her car or drive into town to find a room.
One morning after waking in her car, she hit the road toward her next rig. She would spot a bathroom along the way, she thought. But locating a bathroom in the remote stretches of the basin often presented a challenge at dawn. None appeared.
Out of options, she pulled over to the side of the road to relieve herself. At just the moment she squatted down along the gravel roadside, the rig crew, and her soon-to-be colleagues, cruised on by and spotted her.
Soon after, her boss called. Through a smirk, Martinsen said she met the people she would be working with in the field already.
"Really? How did that go?" Hill said.
Martinsen filled him in on the nature of the encounter.
"So, what did you do?" he asked.
"Well, what could I do?" she said. "I waved."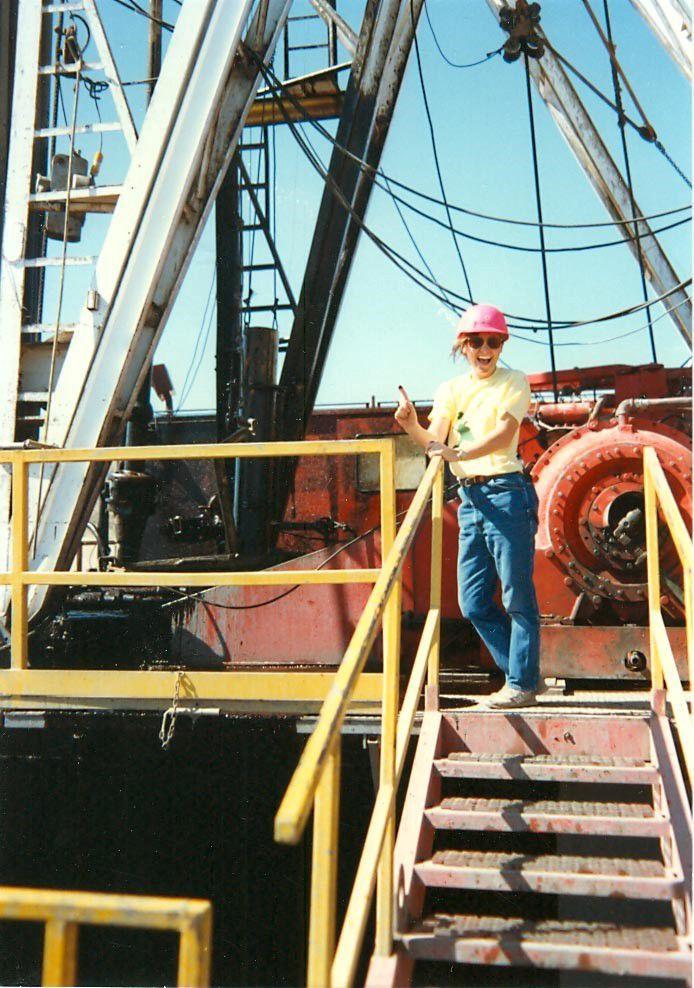 Martinsen wasn't always alone on the job, though.
At first, the company sent "chaperones," or male geologists along with her, one even introducing her to others in the field as simply the "girl geologist."
After shedding the chaperones, she picked up a stint as a well-site geologist in a remote "all-man camp" in the Cook Inlet of Alaska.
The isolation made accommodations limited. She had to share a room with a male tool pusher, a foreman on a drilling rig. But as in most situations that cropped up in her life, she adapted.
The geologist became accustomed to being the only woman in a sea of men.
"I'll use the Norwegian term 'guttejente,' which basically translates into 'tomboy,'" she said. "I was a tomboy. I grew up playing with boys."
Back in the Cities Service Company's office, she also worked alongside engineers, many of whom adorned their offices with calendars of naked women. A bit perturbed, Martinsen decided to do her part in contributing to the decor.
She tore out and posted pictures of naked men from an adult magazine around her desk.
She never said a word about her male colleague's calendars, but they quickly came down.
Her growing geological expertise of the Powder River Basin came in handy early on in Martinsen's career.
In 1979, Martinsen submitted an abstract to the Rocky Mountain Section American Association of Petroleum Geologists about the Hartzog Draw, a top-notch oil field in the basin that was a "hot topic" at the time.
When the association rejected her proposal, Martinsen turned around and sent her idea to the national association chapter, only to have it accepted.
Soon after, her phone rang.
A member of the regional technical committee explained the reason the program chair had denied her proposal on the Hartzog Draw.
"It was too important for a female to present," he said.
Martinsen sat back and reflected on the situation, and then picked the phone back up.
She dialed about a dozen colleagues at various oil companies also studying the Hartzog Draw. Explaining the rationale behind the rejection she received from the Rocky Mountain conference, she asked her colleagues to keep their research from the man whom the chair had selected to present.
"And no one, nobody, said a word," she said.
That left the chair with no choice but to reverse his decision and ask Martinsen to present instead.
"That was so rewarding," Martinsen said, each word punctuated with glee. "It took away all the negativity out of the rejection."
"The icing on the cake was that I won best presentation," she added.
In a 1979 photograph captured at the moment Martinsen received the Levorsen Award for best presentation, the emerging geologist appears with a soft yet defiant smile. Purpose and pride fill her expectant eyes, directed at the plaque held up with both her hands.
Sitting wells was Martinsen's happy place. She described the chorus of sounds that emerged from the ground whenever the drill string soared through porous, permeable rock hungry for oil.
Five years into working at Cities, Martinsen fell in love with Jim Steidtmann, a University of Wyoming geology professor.
"He really, strongly supported me," she said.
Following months of arduous commuting across state lines between Denver and Laramie to stay in one another's lives, Martinsen relocated to Wyoming and began work as a consultant, eventually teaching at the university too.
Martinsen applied the same zeal she had for geology to her family, balancing the demands of raising children with her career.
"My proudest accomplishments are my children," the mother of three said.
Martinsen's sentences picked up speed as she described the sheer joy of regularly riding horses as a family through the open landscapes of Wyoming. In the winter, Martinsen and her husband would cradle the children between their legs as the family zig-zagged down snow-capped mountains on skis.
"We did a lot of things together as a family, and everything just seemed to work," she said.
The youngest, Matt Steidtmann, 33, entered geology just like his parents and works at a Denver-based independent oil and gas company.
"She is one of the most passionate people," Matt said of his mother. "She genuinely and truly loves what she does and instills that in the people around her. Definitely don't get me wrong, I enjoy what I do, but I don't think I'll ever love it as much as she does."
Teaching at the university never lived up to the thrill of being constantly out in the oil and gas fields, Martinsen admitted. But she harbors no regrets about making the switch to academia.
"I'm eternally grateful that I had that opportunity because it allowed me to grow and raise children, which a lot of women of my generation had to make a choice either or," she said.
The oil industry also experienced a downturn in the 1980s, just as Martinsen made the professional switch.
"I've had a fabulous career. I've been very, very fortunate," she said. "I had fantastic mentors; they were all men. But they taught me, encouraged me and promoted me. I know other women in my generation had some substantial difficulties."
But in her mind, the field of petroleum geology has some work to do if it wants to achieve gender parity.
Companies could provide paid parental leave for both mothers and fathers, she said. And more flexibility is needed to allow working mothers to continue advancing their careers while raising families.
"I saw (being a woman) as a double-edged sword," she said. "I was being more closely watched than the average male and I would say females in general. So if I didn't perform quite right, it would get more attention. And if I did perform well, it got more attention."
The business news you need
With a weekly newsletter looking back at local history.