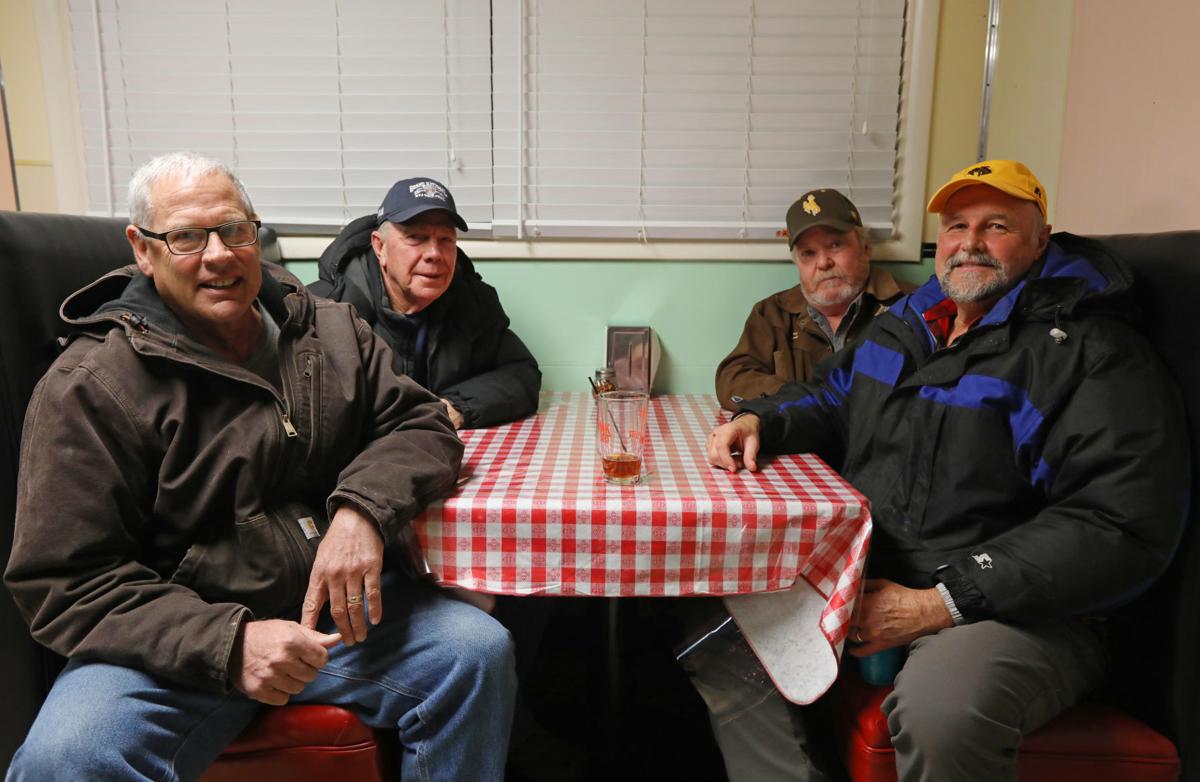 If signed into law, the American Miners Act would extend promised pensions to approximately 90,000 workers across the nation and health care to about 1,000 miners in Kemmerer, according to Phil Smith, the labor union's director of communications, told the Star-Tribune. The cost would be covered through the Surface Mining Control and Reclamation Act funding.
Thermal coal operator Westmoreland Coal Company drove its Kemmerer mine in Lincoln County, along with its Montana-based mines, into some $90 million in debt last year. The company filed for Chapter 11 bankruptcy in October 2018, becoming the first thermal coal company in Wyoming to crumble after a trail of metallurgical coal bankruptcies in the Powder River Basin.
A federal judge in February allowed the company to extricate itself from the majority of its $330 million in medical coverage obligations to its approximately 1,500 union retirees nationwide, despite impassioned objections from workers and their union, United Mine Workers of America. The judge reasoned the dissolution of the once-binding contract would enable the company to maximize its assets and sell the mines.
The decision suddenly jeopardized the health care of hundreds of retired workers dependent on promised benefits. According to an existing agreement reached between the union and company, retired workers' existing health care plans are scheduled to end Dec. 31.
But the American Miners Act, or Senate Bill 2788, could save the miners' promised medical benefits. The appropriations committee elected to include it in a congressional funding bill Monday — a small win for miners and advocates struggling to beat an impending year-end deadline.
"For Kemmerer coal miners, this means that their health care is going to be secured as long as legislation passes this month," Smith said. "It should be very seamless." As the coal industry contracts nationwide, workers have fought to secure federal legislation to protect imperiled health care and other benefits.
"The inclusion of Bipartisan American Miners Act in the appropriations legislation to be considered by Congress this week is a tremendous victory for tens of thousands of retired miners, their families and their communities," United Mine Workers of America International President Cecil Roberts said in a statement Monday. "We are close, but the fight is not yet over."
Wyoming lawmakers did not co-sponsor the bill and the majority remained reticent to offer a full endorsement of it.
As of Monday, Sen. John Barrasso was still considering the bill.
"Sen. Barrasso will wait to review the final text of the proposed appropriations bills before making a decision on whether to support them," said his spokeswoman, Laura Mengelkamp. "The Kemmerer miners are in a terrible position due to Westmoreland's mismanagement. This specific provision is far from perfect, but Barrasso is hopeful it would provide relief to some Wyoming miners."
Sen. Mike Enzi came out against the bill.
"Sen. Enzi has serious concerns with any legislation that would bail out private company or union pension plans," a spokeswoman told the Star-Tribune in a statement over email. "There are hundreds of underfunded multiemployer union pension plans, and Sen. Enzi believes that legislation designed as a bailout would send the signal to private pension plans that regardless of how underfunded they are or how risky their investments, the taxpayer will be there to bail them out without any changes to the system that created the problem. Sen. Enzi believes it is important that Congress doesn't look for quick fixes but instead finds long-term answers."
Rep. Liz Cheney is also still reviewing the legislation, but has concerns of the bill's "bailout language," according to a spokesman for Cheney.
"The vast majority of mines in Wyoming are not unionized and the language, as included in the spending bill, would do nothing to protect workers impacted by bankruptcies at non-union mines," he added. "Rep. Cheney believes that ill-advised congressional action in this area could have significant unintended consequences, including putting additional U.S. taxpayer dollars in jeopardy and encouraging future irresponsible actions by private companies and unions."
The House will vote on the bill Tuesday. If passed, a vote in the Senate could follow later this week, according to the union.
Star-Tribune reporter Nick Reynolds contributed to this story.
The business news you need
With a weekly newsletter looking back at local history.