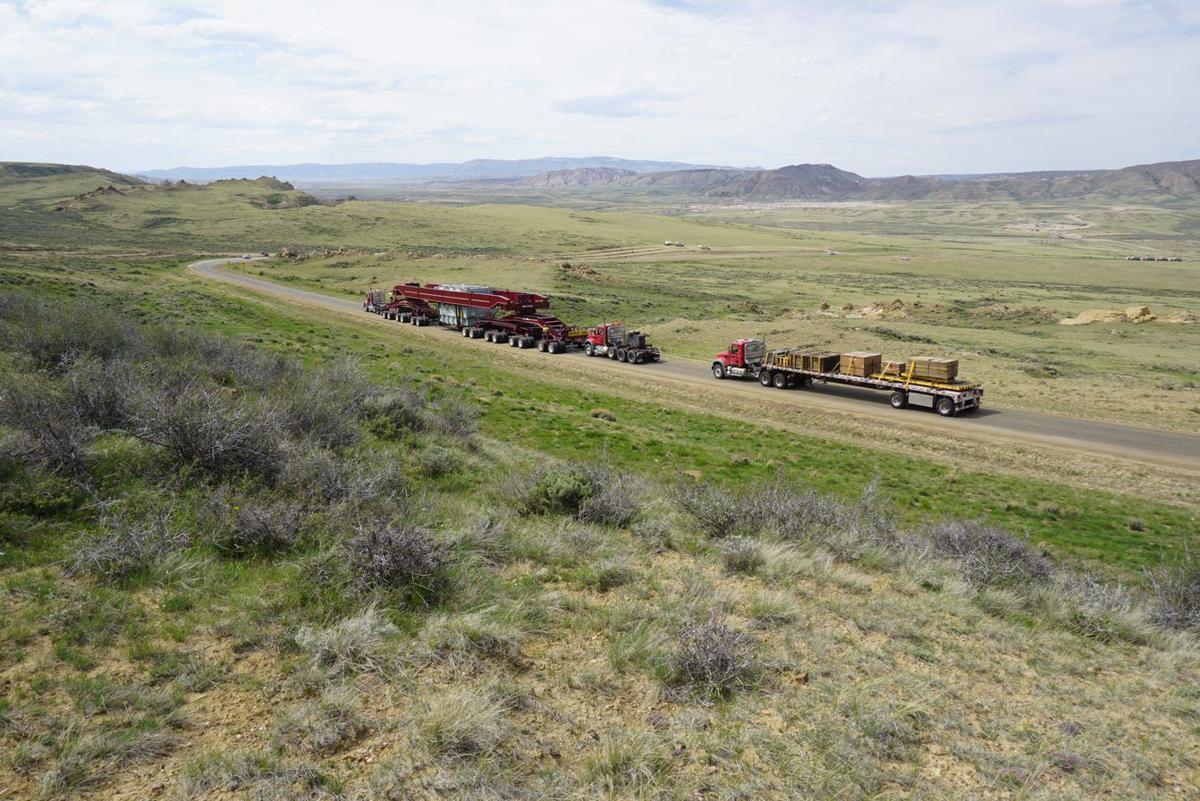 A utility company serving 146,000 customers in Wyoming has taken the next step to bring $2 billion in energy transmission lines to fruition across the state.
Rocky Mountain Power announced on Wednesday it had submitted an application for regulatory approval with the Wyoming Public Service Commission, a necessary step before it can break ground and construct the additional infrastructure. Modernizing and expanding the infrastructure in the state will increase reliability, safety and affordability of the transmission systems, according to the company.
The application details the utility company's request to build a 142-mile segment of the Gateway South transmission line through Wyoming. The high-voltage line would deliver power between a substation near Medicine Bow in southeastern Wyoming to a substation in Mona, Utah.
It also applied to rebuild and expand about 120 miles of its Gateway West transmission line.
"Wyoming has long played a critical role in supplying our nation's energy needs and we appreciate the opportunity to work with our partners to ensure Wyoming remains one of the nation's top energy producers," Sharon Fain, the vice president for Rocky Mountain Power in Wyoming, said in a statement. "Together with the people, businesses and communities of Wyoming, we're committed to developing the energy infrastructure needed for the state to remain competitive and attractive to new businesses and help existing businesses grow."
The goal is to launch into construction of the transmission facilities by Aug. 1, 2021, and finish the projects by Dec. 31, 2023.
An energy project of this scale must undergo several reviews by regulators at all levels of government — from the Bureau of Land Management to county-level planning and zoning commissions. It also needs to make its case before the Public Service Commission.
The state's Industrial Siting Council will host a hearing Oct. 21 in Rawlins to consider the utility's application for a Section 109 permit to construct and operate the project.
In Rocky Mountain Power's latest integrated resource plan, published in October 2019, it announced plans to invest heavily in expanding transmission lines, in tandem with ambitious vision for new renewable energy infrastructure.
The utility company is on track to have this project, along with several others, completed by the end of the year. The myriad developments are part of the utility's Energy Vision 2020 — a $3.1 billion renewable energy initiative launched in 2017 to increase the utility's renewable portfolio and save ratepayers costs down the road. By the end of 2020, the utility will have added 1,150 megawatts of new wind resources to the state.