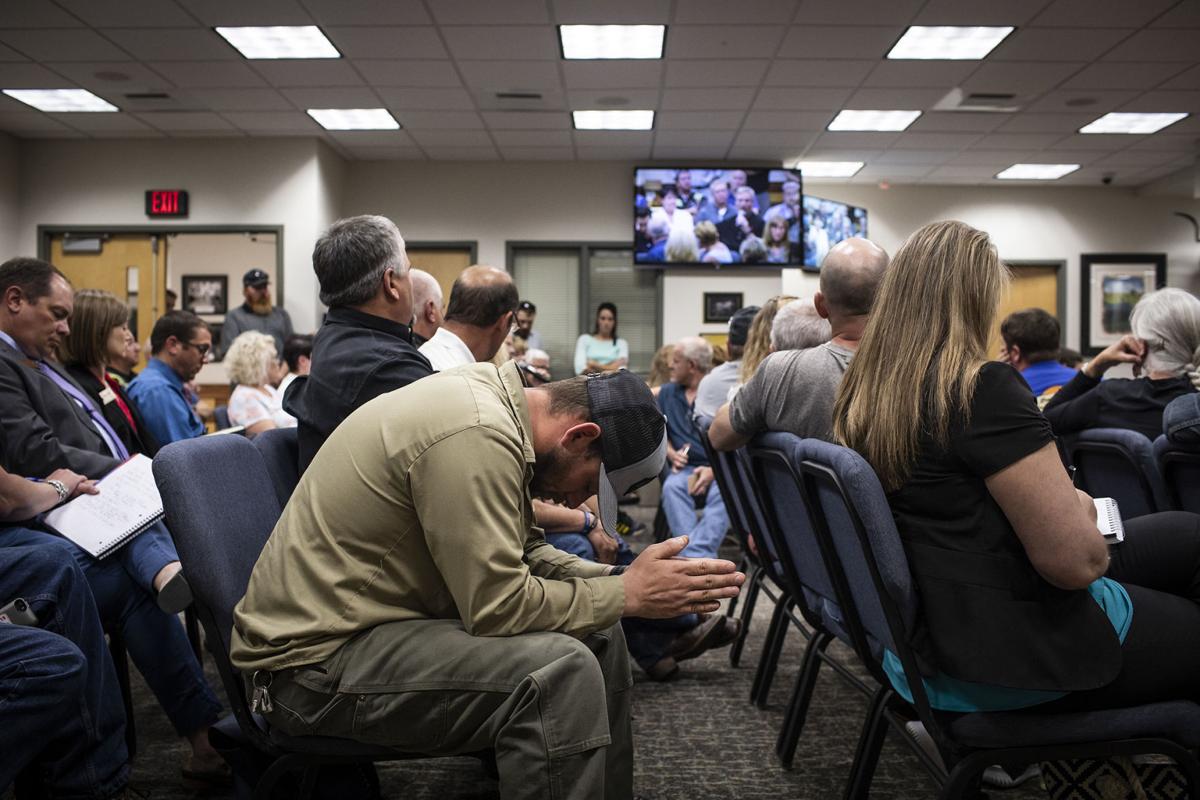 A tentative multimillion dollar settlement reached in a class-action lawsuit involving some 600 Wyoming coal miners will go before a judge for approval early next month.
Coal miners filed the lawsuit against bankrupt coal firm Blackjewel in 2019, after the company went bankrupt and abruptly closed dozens of mines across the country, including two of the world's largest located in Wyoming.
Hundreds of Wyoming workers were sent home without notice or information about their employer's future.
Together, approximately 1,700 Blackjewel coal miners from across the country participated in the class-action lawsuit, alleging Blackjewel violated federal labor law.
By failing to notify or compensate the workers before suddenly closing down its mines, Blackjewel violated the Worker Adjustment and Retraining Notification Act, or WARN Act, according to the lawsuit.
Then-CEO Jeffrey Hoops did not give sufficient written notice of the layoffs, nor did he offer 60 days of wages, the lawsuit states. Under the WARN Act, the workers would legally be entitled to wages and benefits.
If endorsed by the court, the class-action settlement would mean the miners could receive 60% of about two months of their wages, in addition to the equivalent of up to eight days of work, according to court documents.
"The legal team, we think it's a good settlement," Ned Pillersdorf, the attorney representing the 1,700 miners, told the Star-Tribune on Monday.
Workers won't necessarily see checks any time soon, even if the settlement is approved. That's because it's unclear how much money will remain in Blackjewel's estate at the end of the day to dole out to the workers, not to mention the hundreds of other creditors the defunct company owes money to.
"The bottom line is, if you're a wage earner in bankruptcy court, pardon my language, you get screwed," Pillersdorf said.
Though the pair of Wyoming coal mines have since reopened under new ownership, attorneys, creditors and workers continue to negotiate numerous outstanding legal issues in federal bankruptcy court.
"This is probably the most complex bankruptcy in the history of bankruptcy court," Pillersdorf said. "It's really complicated litigation."
A hearing will take place on the class-action lawsuit at 7:30 a.m. Mountain Time on March 3.
Follow the latest on Wyoming's energy industry and the environment at @camillereports