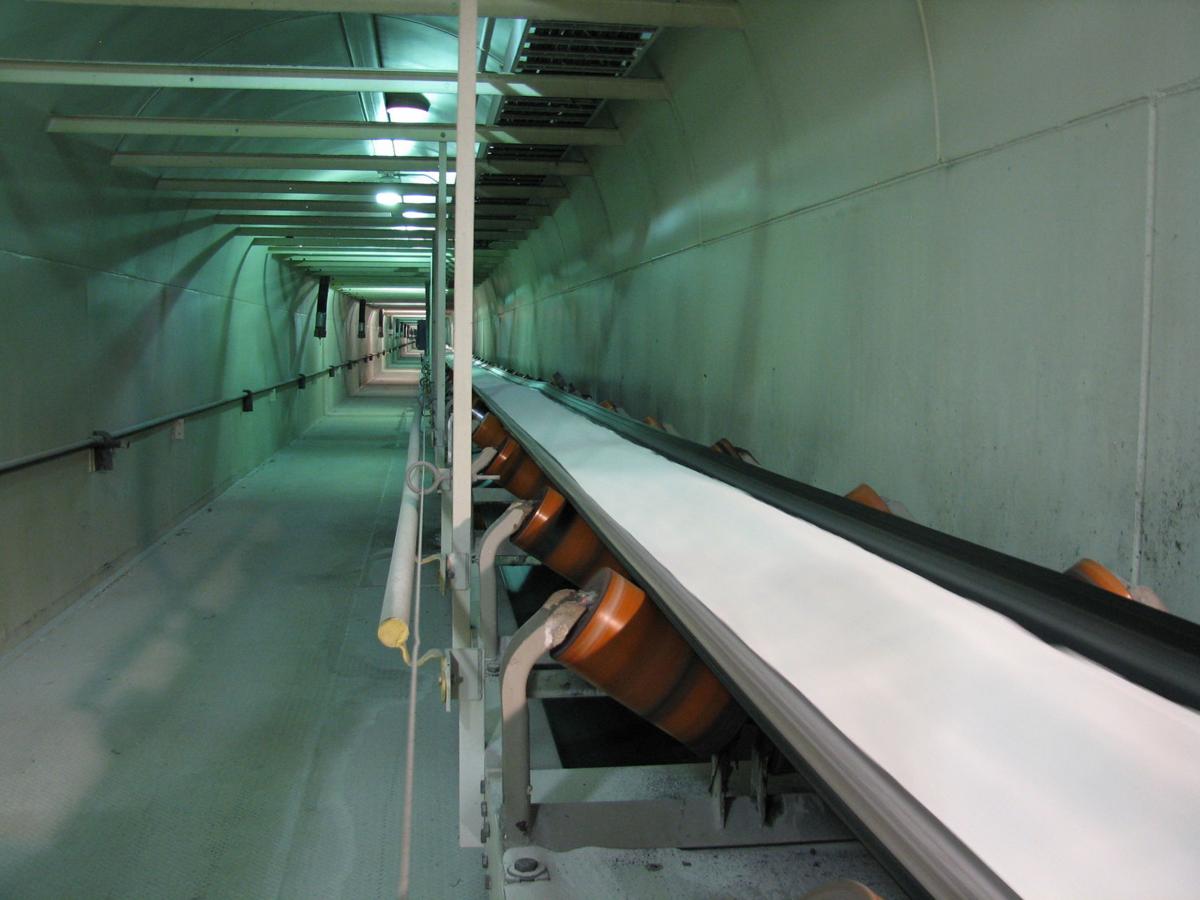 A new rule will take effect on the first day of the new year aimed at reducing the regulatory burden carried by Wyoming's soda ash producers for the next decade.
The U.S. Bureau of Land Management said the finalized rule change will not only give the federal government the ability to grant relief on royalties and other fees for the non-energy mineral producers, but the revisions will also "remove unnecessary and overly burdensome requirements" to bolster trona mining in the U.S.
The royalty rate for federal soda ash and sodium bicarbonate leases will be reduced from 6% to 2% once the new rule goes into effect on Jan. 1.
Wyoming's mining industry welcomed the boost, saying the relief would help struggling operators adjust to the depressed demand caused by the COVID-19 pandemic.
Workers refine mined trona ore into soda ash or baking soda, among many other products. Soda ash is a critical ingredient in countless everyday products, such as glass, detergent and even electronics.
Wyoming lawmakers have long held that burdensome and expensive regulatory conditions curtail domestic development of critical minerals, giving other soda ash producers like China an edge. In turn, the Trump administration has advanced a considerable number of regulatory rollbacks to aid industry.
Wyoming's sodium-rich Green River Basin holds the largest known trona deposit in the world, making the federal changes significant for the state's producers.
Ciner Wyoming LLC, a soda ash producer in Green River, acknowledged that the amendments to the federal royalty program could provide some relief.
"With approximately half of our mine leases being federal, this royalty reduction will allow us to compete with China on a more level playing field and continue to invest in Southwest Wyoming," Craig Rood, director of public relations and government affairs for Ciner Wyoming, told the Star-Tribune in a statement.
"Sweetwater County has the world's largest trona reserves and growth in the soda ash supply should happen in Wyoming," he added. "This growth will allow us to provide temporary construction jobs and more importantly add many permanent jobs to the state."
When the rule change was proposed about one year ago, Gov. Mark Gordon endorsed it, calling a royalty rate reduction for Wyoming's soda ash "essential." He also said the rule would "protect jobs in both Wyoming and other states in the industry supply chain and will also enable strategic capital investment for future growth and job creation."
Wyoming's trona patch in the southwest part of the state employs upwards of 2,300 workers across four mines. But the rapid spread of the coronavirus throughout the county has complicated operations at times and resulted in some layoffs or furloughs.
Rep. Liz Cheney and Sens. John Barrasso and Mike Enzi backed the regulatory amendments with the aim of helping their state's soda ash sector survive the difficult economic conditions, while also addressing stiff competition from abroad.
"Soda ash may not be a household name, but it is Wyoming's top export and American producers have been struggling against unfair trade practices from other countries like China," Enzi said in a statement. "This decision to reduce the royalty rate will allow this critical Wyoming industry to remain competitive."
The state's other major soda ash producer, Genesis Alkali, also responded positively to the rule change.
"Genesis Alkali would like to thank Wyoming Sens. Mike Enzi and John Barrasso, Rep. Liz Cheney, and Gov. Mark Gordon for their support working with the Department of the Interior to lower soda ash royalties over the next ten years," David Caplan, communications director for Genesis Alkali, said in a statement.
The new rule will take effect in January.
Follow the latest on Wyoming's energy industry and the environment at @camillereports