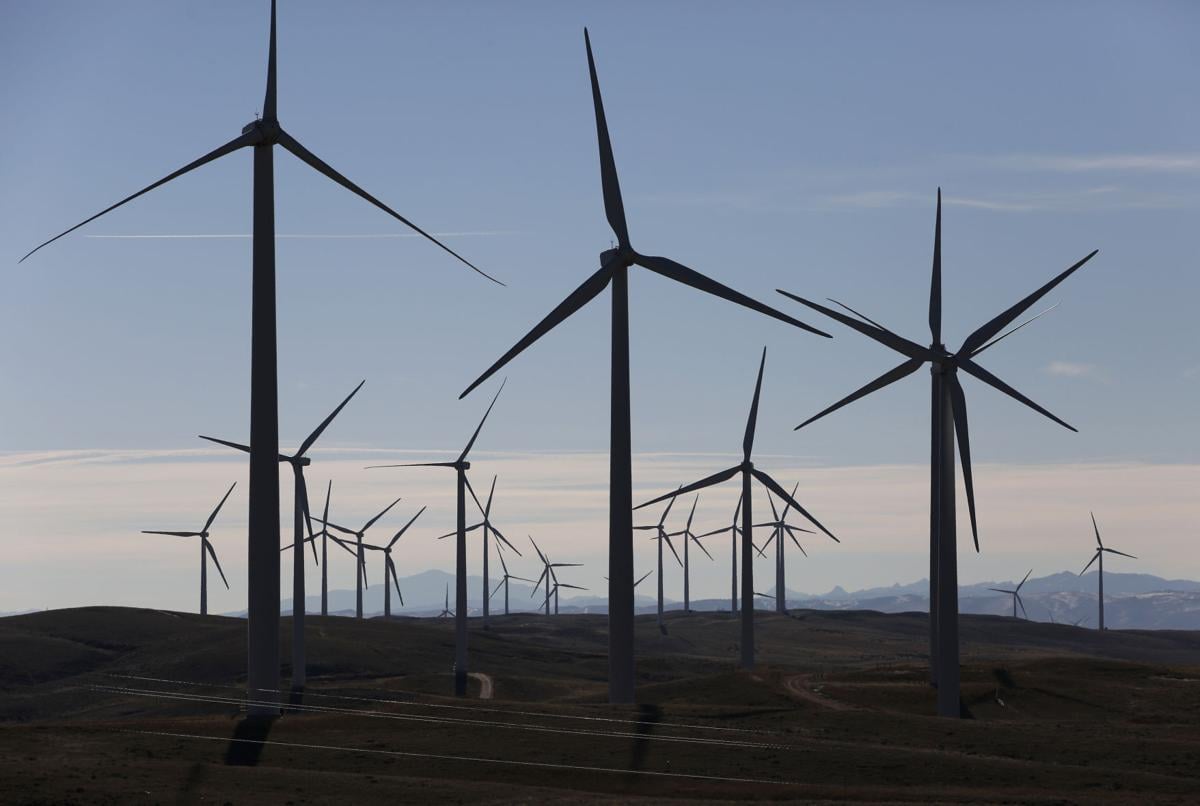 After heated deliberation, Wyoming regulators voted to deny a renewable energy company a lease to build a wind farm on state land in Albany County on Thursday, after members of the public expressed concern the development would compromise scenic viewsheds.
ConnectGen is an independent energy firm based in Houston. The developer applied to lease 4,800 acres of state land to construct part of its 500 megawatt Rail Tie wind project. Approximately 20% of the entire 26,000 acre project would have been on the state land.
The state would have received $480,000 per year for leasing the land, according to Amanda MacDonald, the project manager of the wind farm.
The company also anticipated construction and operation of the entire wind farm could create 136 direct jobs during its 35-year lifespan, the company said. In addition, ConnectGen anticipated the Rail Tie project could generate $133.5 million in taxes for the county and $45 million for the state over its lifetime.
The majority of the state land parcels fell in the southwest portion of the project, roughly six miles south of Interstate 80.
The director of the Office of State Lands and Investments had recommended the board approve the lease given "no substantive impairments" were identified to grazing and agricultural activities.
But the board determined otherwise and declined to grant the company the lease needed to build on the 4,800 acres of state land.
"Rarely are things black and white in this world, but in particular with this issue," State Superintendent Jillian Balow said. "This is why it comes to a board. This is why there's discussion around it. This is why we have the opportunity to think much more broadly than through the very narrow lens as a landowner. I so appreciated the public comments as well as the comments and concerns raised by colleagues on the board and staff."
Wyoming's Constitution requires commissioners to manage state land for two purposes: to ensure "long-term growth in value" and "optimum, sustainable revenue production."
Several residents spoke firmly in support of the project and making the county an attractive place for wind energy developers. However, a group of Albany County residents worried the wind energy facility would severely compromise their viewsheds, private property values and tourism.
Opponents of the wind farm cheered the land board's decision on Thursday.
"The State Land Board made the right decision in not approving these land leases in this area," Paul Montoya, a member of Albany County for Smart Energy Development, said in a statement. "There are proper locations to place power generation facilities and this is not one of them."
The company anticipates still moving forward with the project on private land.
"It is not clear to us why the lease was not approved," MacDonald, of ConnectGen, said in response to the board's decision. "The lease agreement would have generated approximately $20 million in wind lease payments to the State over the project life. Before they voted, the Governor and other Board members specifically emphasized ... that their decision on this wind lease was neither an endorsement or a disapproval of the Rail Tie Wind Project as a whole."
Follow the latest on Wyoming's energy industry and the environment at @camillereports