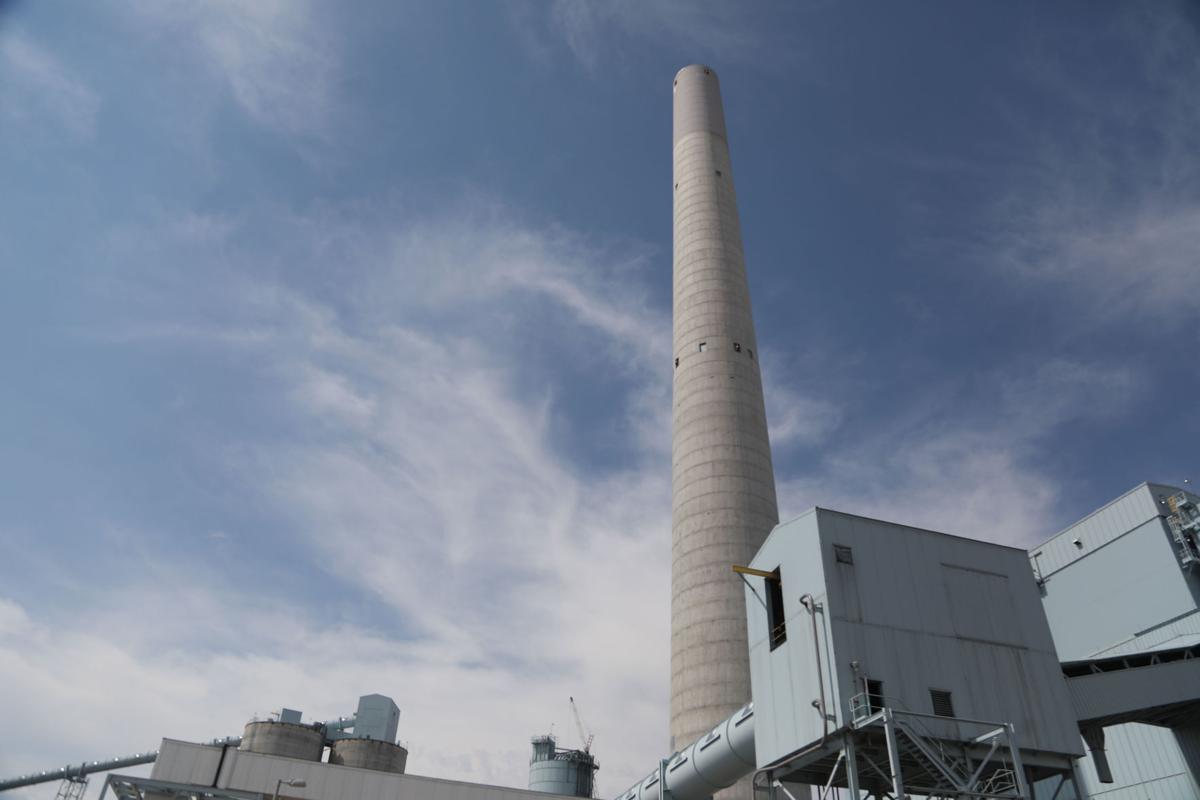 A long-awaited study released Thursday by the United States Department of Energy argues that retrofitting four of Wyoming's PacifiCorp-owned coal-fired power plants with carbon capture technology could extend the useful lives of several of those plants, generating new jobs and millions of dollars for Wyoming's economy over the next three decades while reducing CO2 emissions at significantly lowered costs to ratepayers.
However, the study — which quickly drew criticism from PacifiCorp as well as others — also calls for "some sort of additional funding" to make the projects financially viable; a gamble at a time where Wyoming's revenue picture has grown increasingly bleak and global demand for coal power has declined dramatically.
Hailed by Gov. Mark Gordon in a Thursday news conference as evidence of a path forward for Wyoming's coal-fired economy in the fight against climate change, the report – which was commissioned by the Gordon administration last year — argues that retrofits of the state's four coal-fired power plants to carbon capture technology could slash CO2 emissions by up to 37 percent while preserving hundreds of millions of dollars in tax revenues for state and local governments.
"The continued development and deployment of carbon capture technologies are critical for the long-term viability of Wyoming's coal resource," Travis Deti, the executive director of the Wyoming Mining Association, wrote in a statement. "This is good news on that front and a great step in the right direction."
The report also provides Gordon with additional ammunition in his longstanding campaign to promote carbon capture technology's viability and a future for Wyoming's minerals industry, which has fallen on increasingly hard times thanks to competition from natural gas and consumers who are seeking out cleaner sources of energy.
Wyoming needs to realign its strategy to make sure that it produces reliable and low-cost electricity that is also good for the climate, Gordon said at a Thursday press conference.
"That's what these studies are all about."
The DOE report presents a much more optimistic outlook for those plants than an integrated resource plan released by PacifiCorp late last fall, which predicated the early retirement of three of those plants by 2028 in favor of a portfolio with a heavier emphasis on renewable energy.
Since its release last October, the IRP has come under an unusual level of scrutiny by Wyoming regulators, who have since launched an investigation into PacifiCorp subsidiary Rocky Mountain Power's plans to retire units at both the Jim Bridger and Naughton Power Plants later this year.
That plan, which evaluated the viability of rolling out carbon capture technologies at its Wyoming facilities, determined that the costs of retrofitting those plants were prohibitively expensive and with inherently high risk, making the technology an unviable option before the year 2025.
In a statement Thursday, representatives for Rocky Mountain Power and PacifiCorp disputed the new study's conclusions.
"We continue to monitor and evaluate carbon capture technologies for possible implementation at coal-fired plants," the statement read. "Given the current high capital costs of implementing carbon capture on coal-fired generation, as well as other barriers, carbon capture has not been considered a viable option to date, which is why it has only been installed at a single facility nationwide."
That hasn't stopped the federal government from trying. Last week, the EPA approved a request by Wyoming officials to have greater primacy on decisions related to carbon dioxide storage, a move Scott Quillinan, the director of the University of Wyoming's Research School of Energy Resources, praised Thursday.
"Simply put, we believe the ability to work directly under the guidance and regulatory oversight of the Wyoming Department of Environmental Equality makes the possibility of developing CCUS projects more feasible in the state of Wyoming," he said.
The move also received support from Sen. Mike Enzi, who said the decision "allows Wyoming to continue being a leader in fueling the nation."
Last week, representatives with the Environmental Protection Agency also announced the rollback of Obama-era regulations aimed at limiting toxic wastewater from coal plants, a change that EPA officials told reporters Thursday could save American utility operators $140 million annually.
"The phrase win-win is used far too often, but this truly is the best description of what our rule did this week," said Greg Sopkin, EPA Region 8 Administrator. "It was a win for the environment, and it was a win for the economy."
Still, time is short. Even before the COVID-19 pandemic, market analysts noted that 20 percent of all coal delivered to U.S. power generators in the first three quarters of 2019 went to power plants planning to close by 2025 or earlier, presenting a critical inflection point for the future of American coal.
Then there are lingering questions about the viability of carbon capture technology for coal-fired power plants in general.
"The main problem with carbon capture is that it just adds to those costs," said Clark Williams Derry, a senior fellow with the Sightline Institute. "If the big problem with coal is that it's not able to compete solely on economic grounds, then it's going to be in even worse shape. The government is trying to do some things to make it more attractive in general with subsidies, but even those don't always cover the gap."
Gordon brushed off those concerns when questioned Thursday, recalling a failed effort to test out wind technologies in the now wind-rich Medicine Bow area in the 1980s.
"At the time, there was a lot of conversation about how wind generation had no economic future, that it was a waste of time, etc.," Gordon said. "Fast forward to the last several years, and you see these pinwheels show up all over the West, how economically viable they are. The point is any first move in generation takes some time, and there is some cost associated with that. But it doesn't mean we surrender the opportunity to move forward and improve, and bring costs down."
The business news you need
With a weekly newsletter looking back at local history.