At the edge of a field in Laramie stands a little house with big prospects.
The house doesn't look like much. It's the size of a shed, clad in slate gray brick, outfitted with a generic front door and a pair of narrow windows. A few feet of gravel separate it from its twin, identical except for a single, fundamental difference.
One of the houses is made of coal.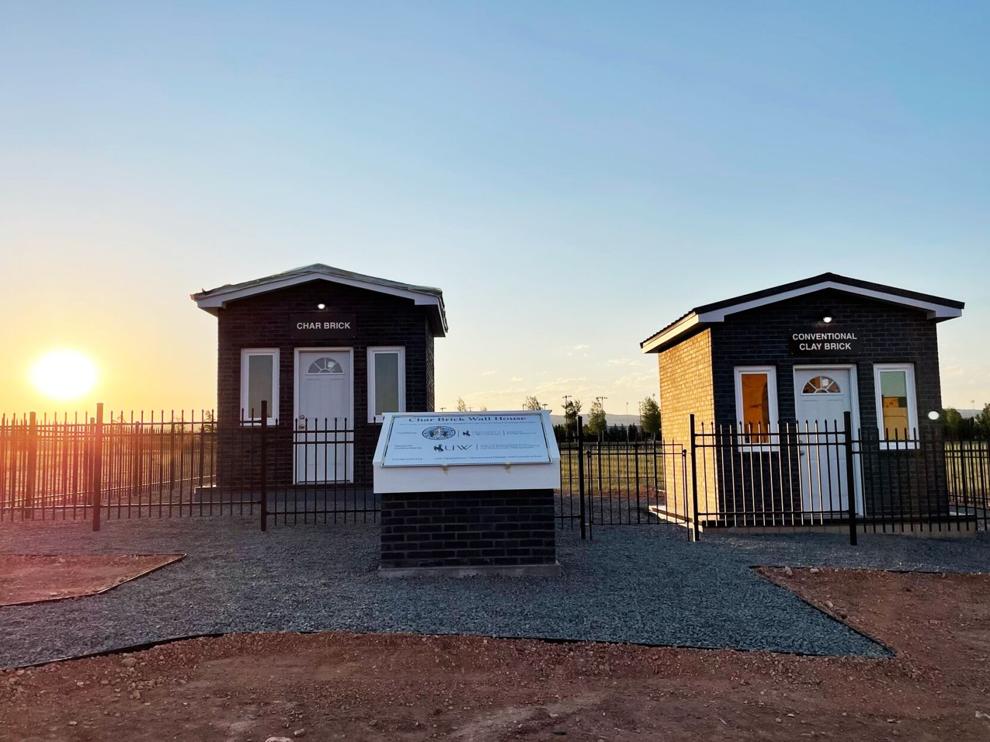 The researchers behind its atypical brickwork hope their 10-by-14-foot experiment will give rise to a new frontier for construction — and a new dawn for coal.
"You can actually build a whole house, or a whole building, with just coal-based products," said Trina Pfeiffer, director of the center for carbon capture and conversion at the University of Wyoming. In addition to coal-char bricks, she said, her team has come up with ways to convert coal into a long list of structural staples, including mortar, plaster, roofing and insulation.
Right now, the house's exterior walls are its claim to fame. But eventually, Pfeiffer said, "everything in the house is going to be made out of a carbon-based material."
Getting there will require UW to figure out how well its coal-char bricks hold up against the competition. The researchers are most of the way through the year they plan to spend monitoring the conditions inside the char-brick house and its conventional neighbor. So far, Pfeiffer said, the results are looking promising.
"We've done summer, fall; now we're in the winter," Pfeiffer said. "In the summer, the char-brick house is cooler on the inside than the clay-brick house. So it's able to keep the heat out in the summer. And in the wintertime, it's warmer in the char-brick house."
Char bricks are cheaper and less energy-intensive to make than clay bricks, she said. They're similarly strong, but weigh much less. They're fire-resistant. They can be recycled. And they're just the tip of the iceberg for the industry UW is trying to launch.
"There's a lot of things we can do with coal that don't have anything to do with burning it," Pfeiffer said.
The scope of coal-based manufacturing is almost limitless — at least in theory. In practice, the market will decide coal products' fate. To succeed, they'll have to measure up, in quality and in cost.
That's why many developers have gravitated toward carbon-based goods they can sell at a premium, like graphene and carbon fibers. But not UW.
"We are focusing on high-volume type products, not high-value products," Pfeiffer said. "Our goal is to sell as much coal as we can."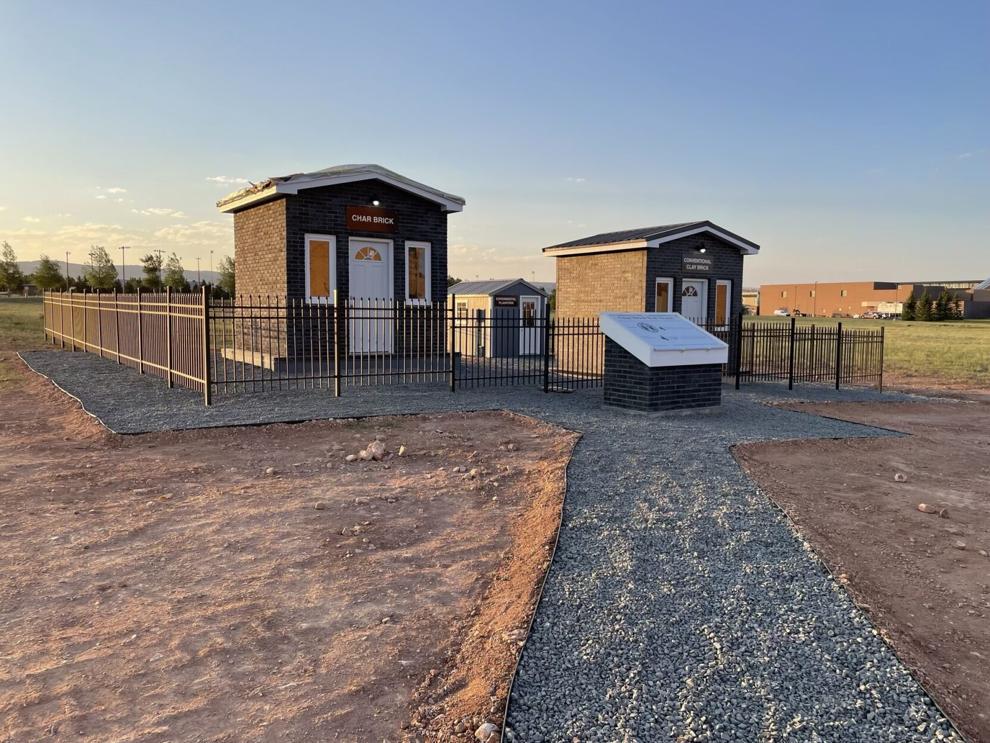 UW's researchers see the char bricks as a breakthrough. They're confident it'll be the first of many. How their work plays out, and what it ultimately means for the state, remains to be seen.
Evolving ambitions
State leaders are doing all they can to stop the electricity market from driving coal plants extinct. They're also focusing with more intensity than ever on the potential for innovative new markets, like the ones taking shape at UW, to keep the mines alive even if the power sector does move on.
"What we're trying to do with what we have isn't going to completely replace the thermal uses of coal, because there's just so much," Pfeiffer said. "However, I do think it could put a nice dent into it."
Many in Wyoming have embraced the idea.
"I see coal's role in the economy changing over time," said Gov. Mark Gordon. The question that forces the state to answer, he said, is "how we recover revenue from a changing mix of energy right now."
During the nearly four decades that Wyoming's mines have dependably churned out more coal than any other state, the industry has paid tens of billions of dollars in taxes. The mines' blue-collar job offerings have transformed Gillette into the third-most populous city in the state. Coal cemented itself long ago as an asset that people in Wyoming — and especially in Campbell County — really don't want to lose.
Wyoming taxes oil and gas producers at a similar rate to coal. The revenue it earns from other generation sources, like wind and solar, is, proportionately, much smaller. As coal gives way across the electricity sector to cheaper, cleaner alternatives, the state budget is feeling the strain.
"Wyoming has this massive amount of carbon, of coal," said U.S. Sen. John Barrasso, R-Wyo. "We know how to use it, we know how to get it out of the ground and reclaim the area afterwards."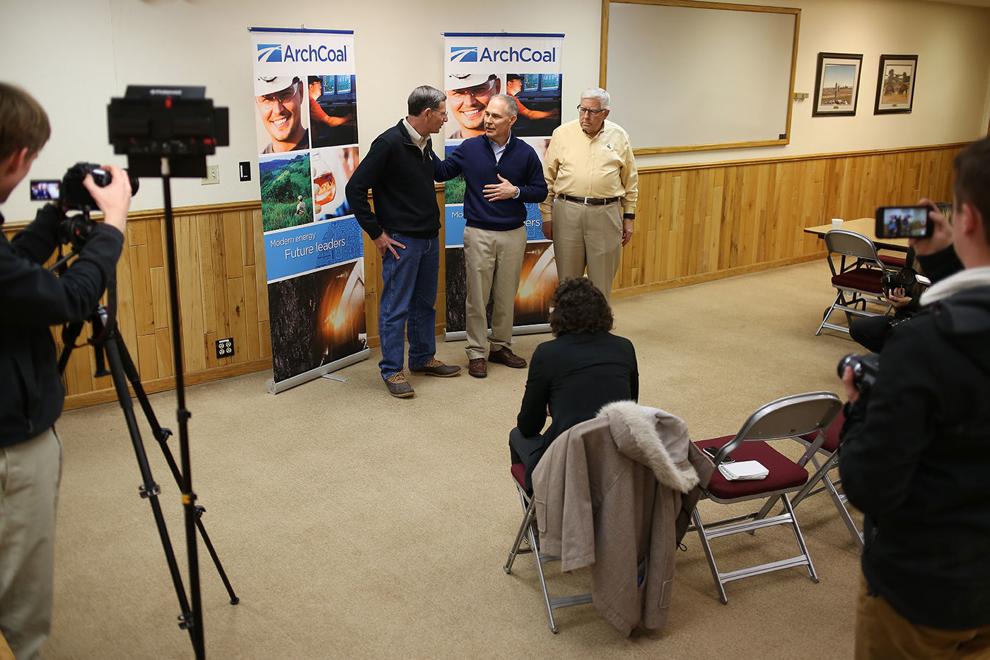 The people who work in the mines bring a lot of value to the state, he said. Their jobs are important, too. Which is what makes UW's research, and its market implications, so consequential.
A lot of industries depend on coal. Union Pacific Railroad, for example, risks losing one of its top customers. And Wyoming doesn't want to let that happen. With little choice but to accept that its marginal coal demand alone can't save the industry, the state is focusing increasingly on breathing new life into the resources it still has at its disposal.
"We're creating our own future here," Barrasso said.
At the epicenter
The decline of Wyoming's foundational industry leaves Gillette in a precarious spot.
Home to several coal plants and surrounded by nine of the most productive coal mines in the country (plus a handful of smaller ones), Gillette relies much less on any individual operation than does a single-mine town like Kemmerer. But a cascade of closures in the heart of Wyoming's coal country would be uniquely devastating.
The city is holding fast to coal in every form it can. It expects to continue supplying the country's dwindling fleet of coal plants at least into the 2030s, and it'll fight for carbon capture to keep surviving plants open for as long as the possibility persists.
"I think the last trainload of thermal coal that's ever burned in the United States is probably leaving Campbell County," said Rusty Bell, a former county commissioner.
Gillette is also grappling, increasingly, with its place in a future where the electricity sector might not have much use for coal. If carbon capture alone doesn't rescue the industry, lawmakers have begun to ask, what else will?
Conversion to products has emerged as the most promising — and maybe only — answer.
"We're in a spot right now where we have to try," Bell said. "Hopefully, some of those products take root and become marketable."
At least one already has. Atlas Carbon, based in Gillette, manufactures activated carbon from Powder River Basin coal for use in air and water filters. (The company didn't return a Star-Tribune request for comment.)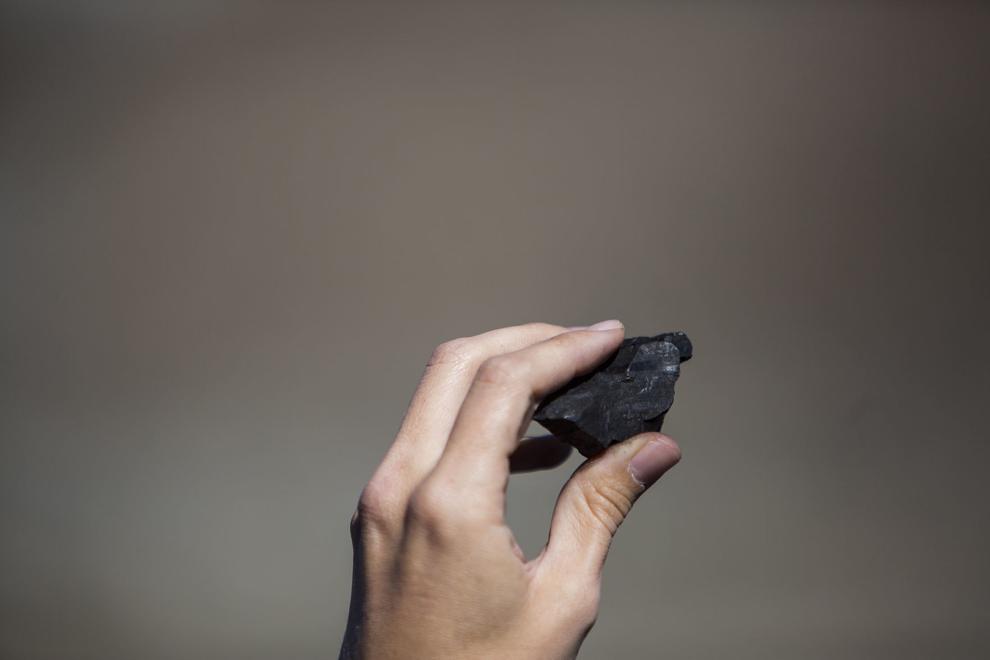 The Wyoming Innovation Center, a coal utilization incubator, opened its doors in the city last summer with the goal of launching more coal-based businesses.
"The potential exists. A lot of the research has been done at the lab level. And the point of our facility here, the Innovation Center, is we want to see that technology scaled up to prove the commercial potential of manufacturing something from coal," said Phil Christopherson, CEO of Energy Capital Economic Development, the company behind the facility.
Some local leaders believe Gillette is well on its way to becoming a research hub for all things carbon. Others worry that its economic rebalancing isn't happening quickly — or widely — enough.
As the city seeks to modernize its coal economy, it's trying simultaneously to integrate new industries, but doing so hasn't always been as much of a priority.
"We don't have a lot of that other non-coal stuff coming, and that's what I would like to bring in," said Eric Hanson, a coal miner who served as Gillette's mayor for most of 2022. He spent his brief term pushing the city to devote more resources to broadening its tax base.
"That balance isn't there yet," he said. "In my opinion, we're still, unfortunately, still just focusing on coal too much."
Coal, reinvented
At UW, meanwhile, the School of Energy Resources is working to give Gillette as many options for its coal industry as possible. Researchers have a lot of big projects in the works — including a first-of-a-kind coal refinery that will generate feedstock for an array of possible products.
A pilot-scale refinery already in the works in Gillette will be able to process about two tons of coal per day, Pfeiffer said. Scaled all the way up, an individual refinery could churn through more like two trainloads in the same amount of time.
The researchers — and, they hope, ultimately coal utilization companies — will then be able to use the feedstock to make construction materials, including the bricks they're already testing. But construction isn't the only market they're eyeing.
"We have to keep finding new products, just because the amount of coal used by the power sector is so large that we always have to be looking for new things," said Holly Krutka, executive director of the School of Energy Resources.
Similar to a petroleum refinery, which yields a range of outputs such as gasoline, diesel and heating oil, the coal refinery will use multiple processes to extract liquids from coal, turn it into solid char or do some combination of the two, depending on what's needed to make the final product.
If the pilot refinery performs as expected, and a market for the feedstock emerges, one or two facilities might be able to consume all the coal from a middle-of-the-pack Wyoming mine, like Buckskin, which produced about 10.6 million tons in 2021, or Rawhide, which produced about 11.6 million.
It would take a lot of refineries, however, to keep up demand for the nearly 62.8 million tons extracted in 2021 from the North Antelope Rochelle Mine, the largest coal mine in the world.
Krutka cautioned that the industries UW hopes to break into can only do so much for the coal sector. That's part of the reason why carbon capture and storage also remain high on researchers' priority list.
Pursuing utilization alone, "you can't replace all thermal coal use," she said. "It's not possible for it to do everything."
Diverging paths forward
But the vision for Wyoming taking shape in UW labs and Gillette offices and the halls of the Wyoming Legislature isn't universal. Not everyone wants coal to be saved.
Lynne Huskinson started working as a coal miner in 1979. She spent a year and a half at Belle Ayr Mine and more than 37 years at Eagle Butte Mine. The coal mines paid a lot better than her previous gigs in construction. Before long, she was cruising around the Powder River Basin (and skidding all winter long) in a 1980 Mazda RX-7, silver with a maroon interior.
"I went so puffed up, you know, look at me, I'm making money, I'm buying cars, I'm learning how to drive a 120-ton," Huskinson said. It was a good life — until she was laid off during the Blackjewel bankruptcy in 2019, and the novelty wore off. Fast.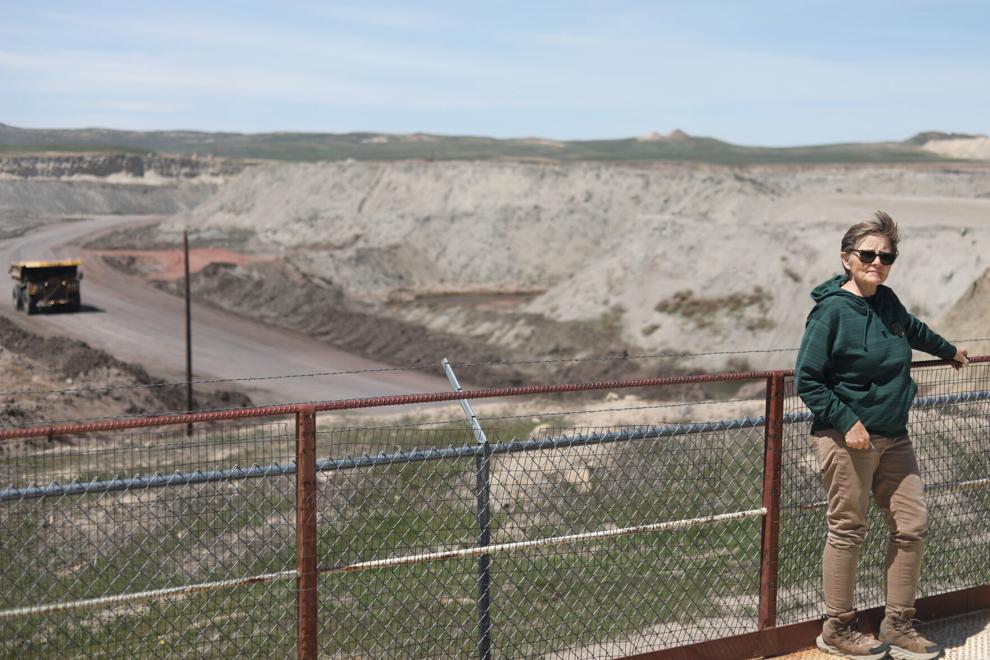 It wasn't hard to avoid seeing the harm that burning coal was doing to the planet, she said, "when I was working, I was making money and taking care of my family."
After the layoff, stunned and betrayed, she couldn't look away.
These days, she said, "I just try to put it behind me."
Huskinson joined the Powder River Basin Resource Council, one of Wyoming's most visible conservation groups, after feeling like organizers looked out more for her and other laid-off miners than her employer did. "And now that I have," she said, "that's going to be my life."
The Powder River Basin Resource Council wants to see Wyoming move on from coal. Especially in the electric sector.
"The window of opportunity is now," said Shannon Anderson, staff attorney for the group, which is based in Sheridan.
"We've done quite a bit as a community to attract different business and really think about economic development and diversification," she said. "Gillette is just, it's going to be harder, of course, because of the presence of the industry, and just the amount of reliance that community has."
Wyoming has a chance to rethink its employment base and tax structure, she said: The state could invest some of the wealth it's accumulated over the years, and "make sure that we are putting money away and spending it on things that we actually really do need as a state."
Anderson doesn't think doubling down on coal is the right answer — even if it's through utilization.
Wyoming's mantra on energy, she said, is that "we don't want to pick winners and losers. But effectively, we are."
Correction 1/27/2023: This story was updated to remove a sentence that incorrectly characterized the University of Wyoming's research on coal utilization. The School of Energy Resources is prioritizing development of products that are not currently made from oil.
A railroad engineer who documents Wyoming's coal country in photos
View from the rails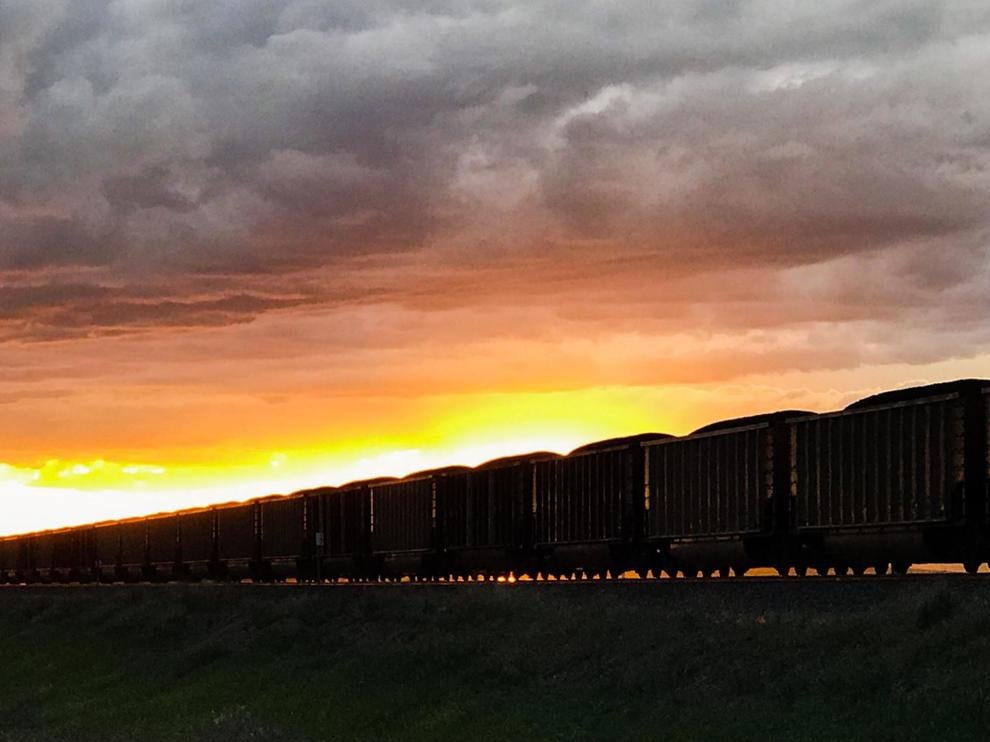 View from the rails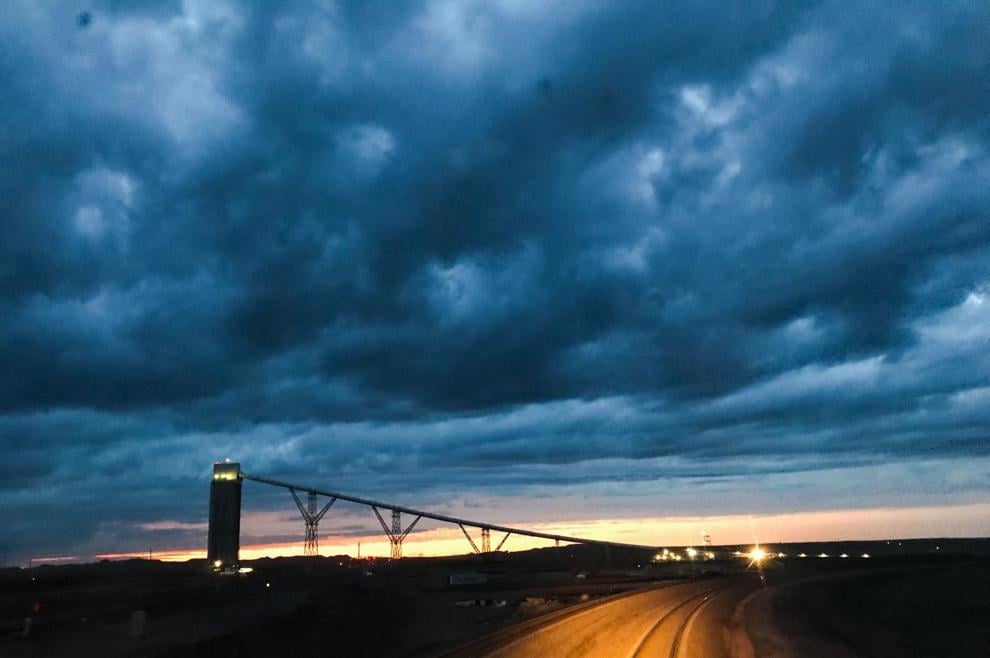 View from the rails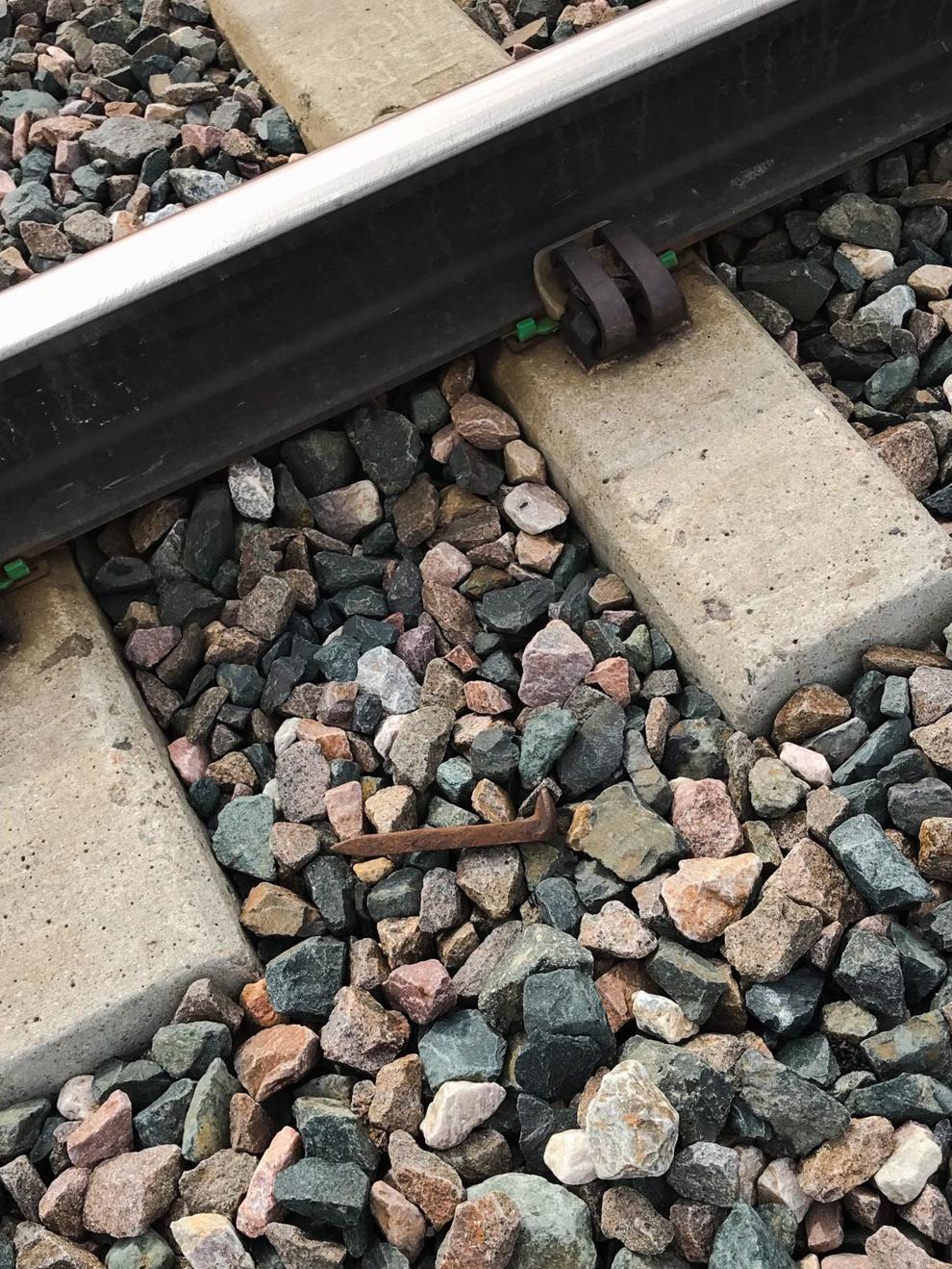 View from the rails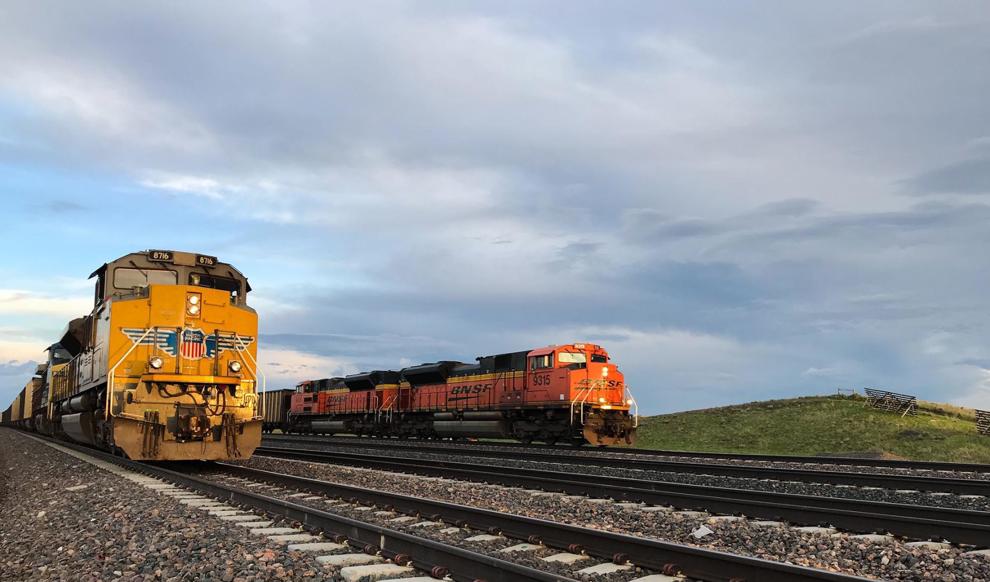 View from the rails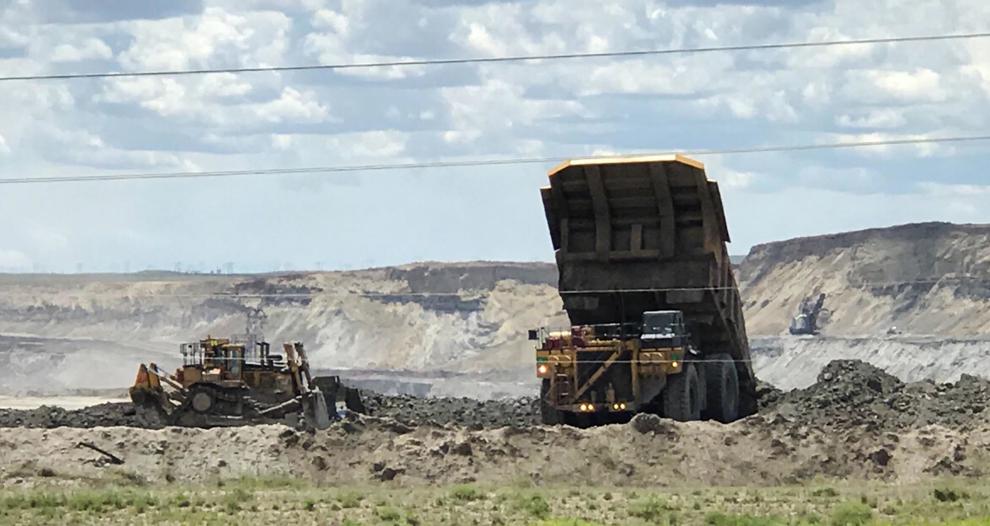 View from the rails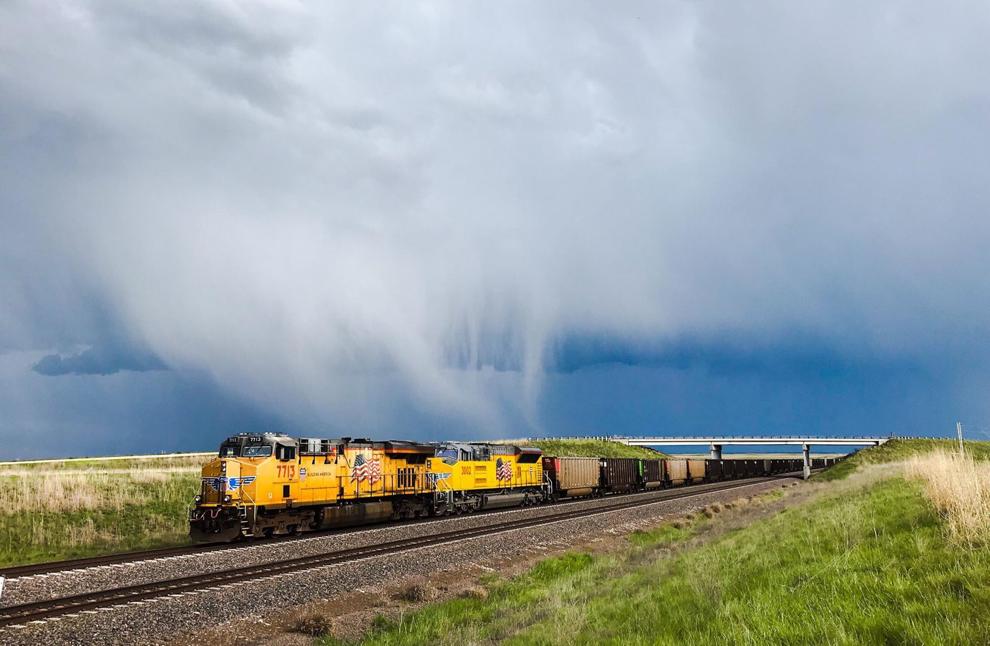 View from the rails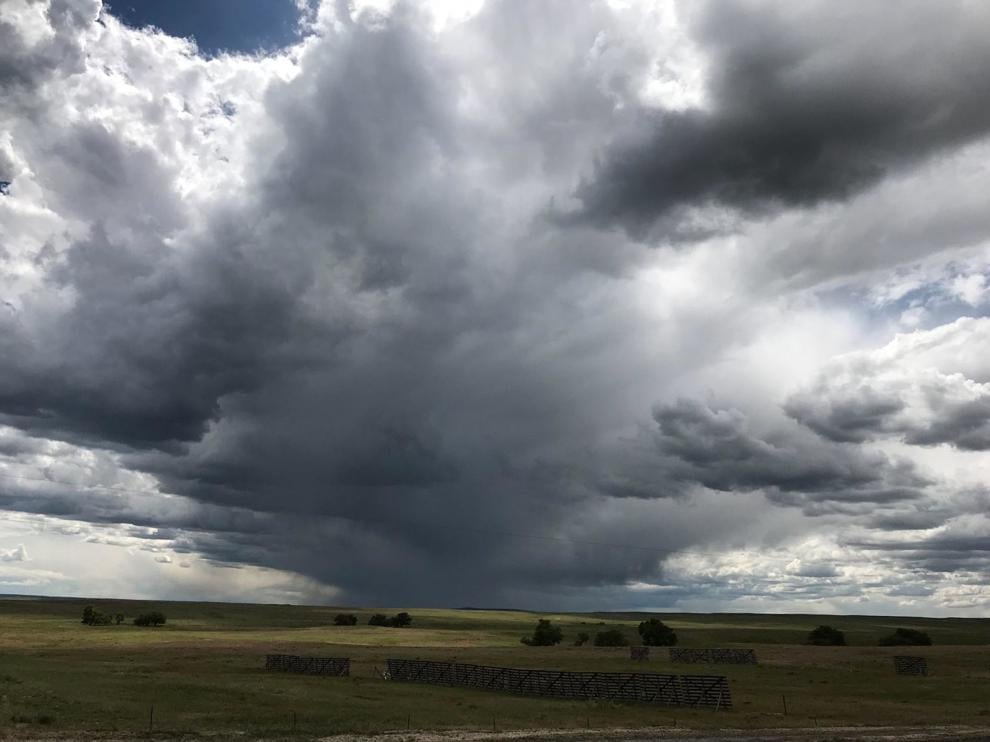 View from the rails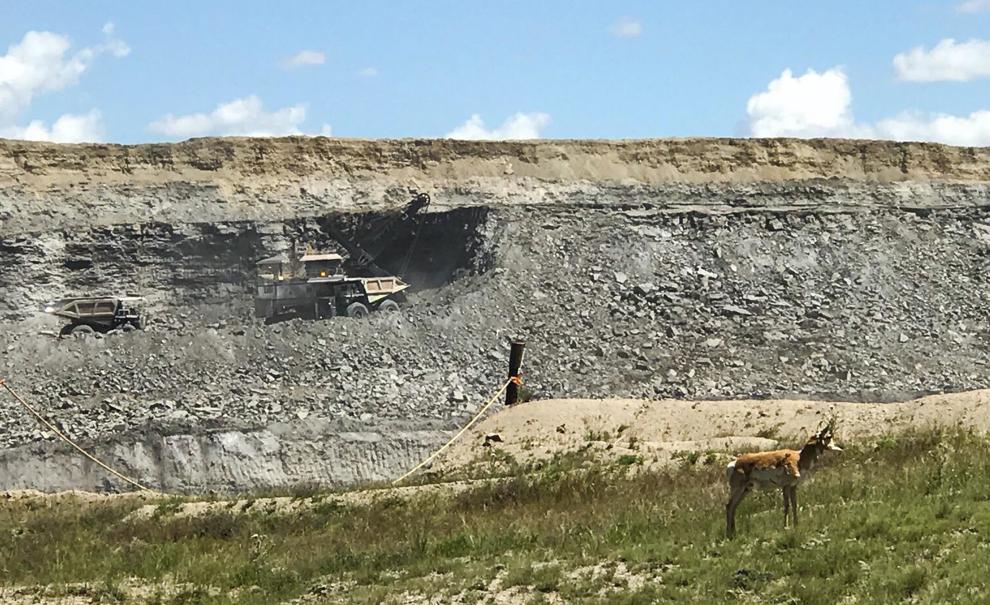 View from the rails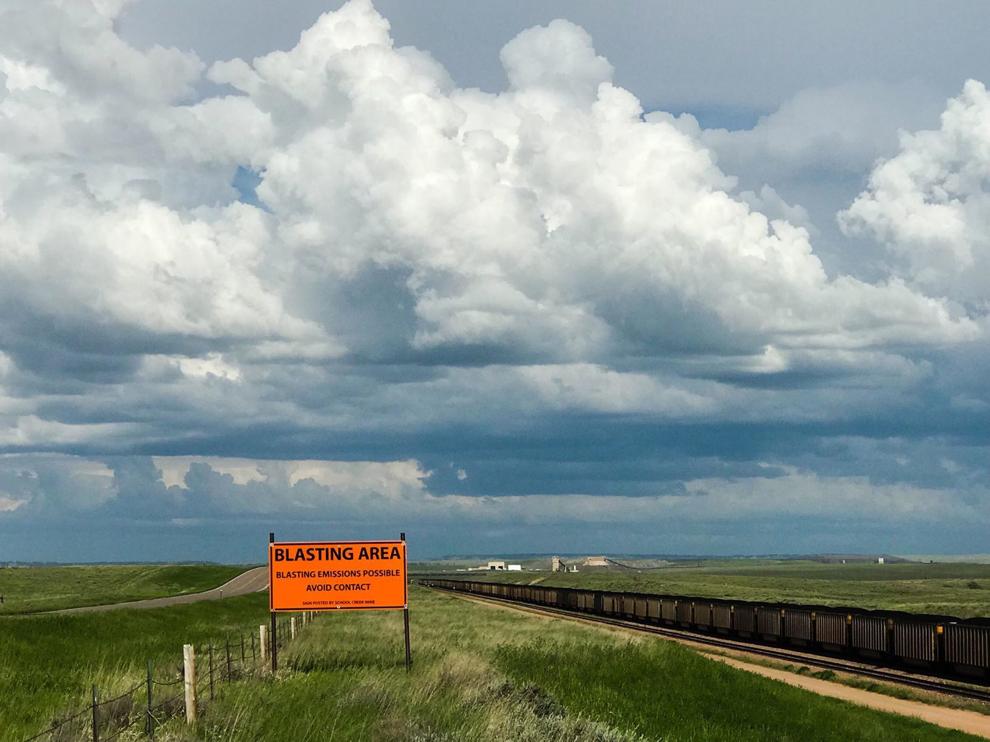 View from the rails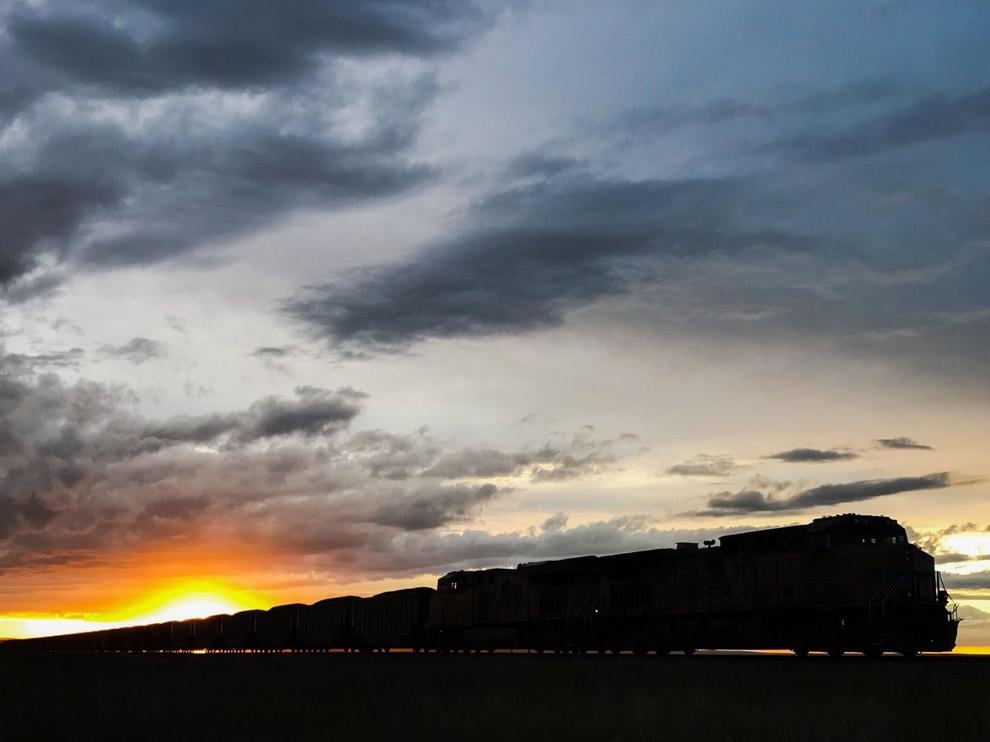 View from the rails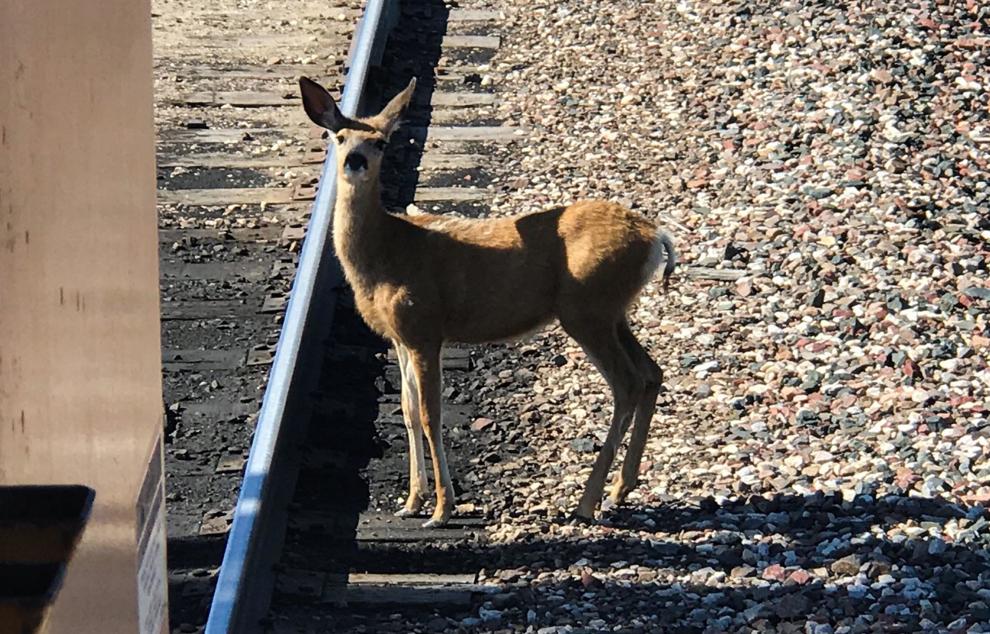 View from the rails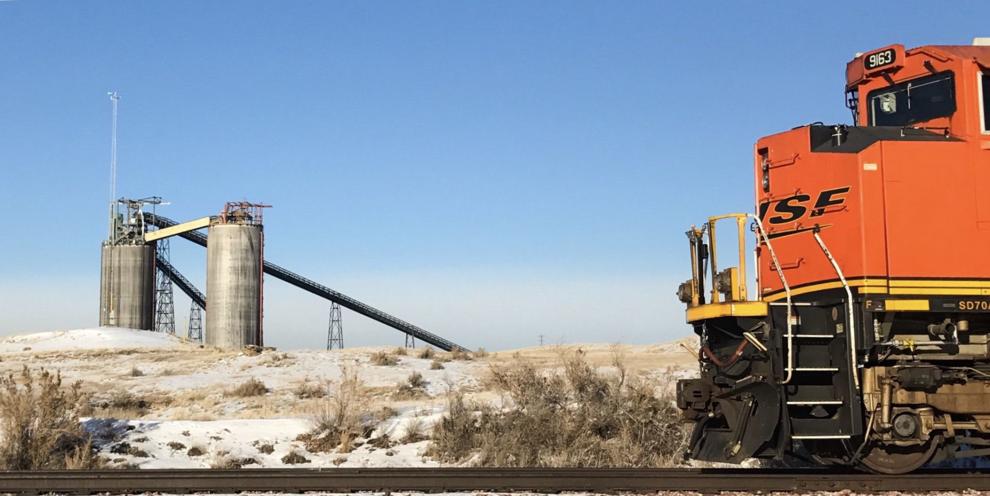 View from the rails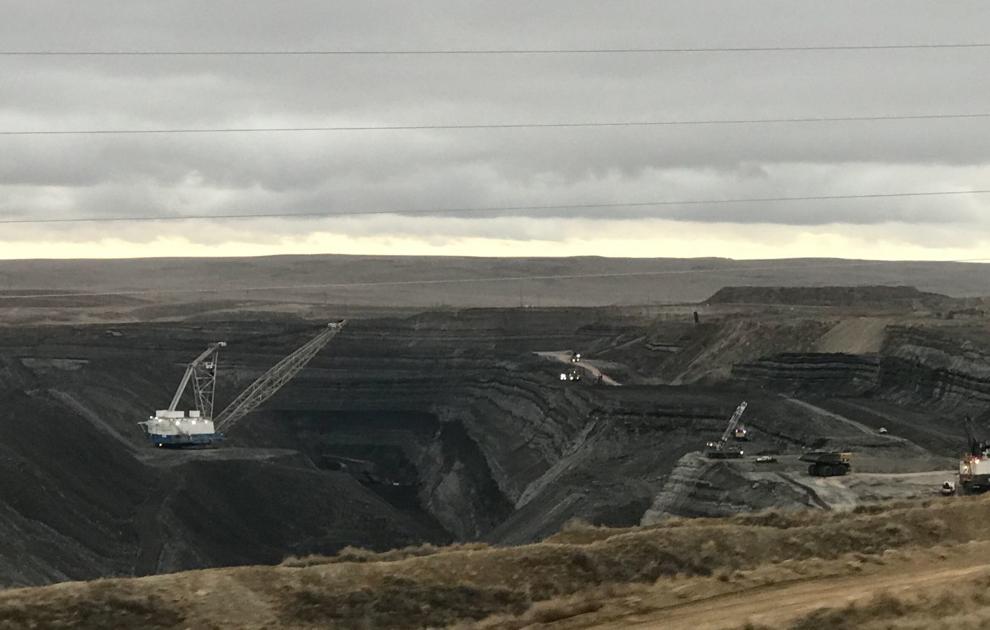 View from the rails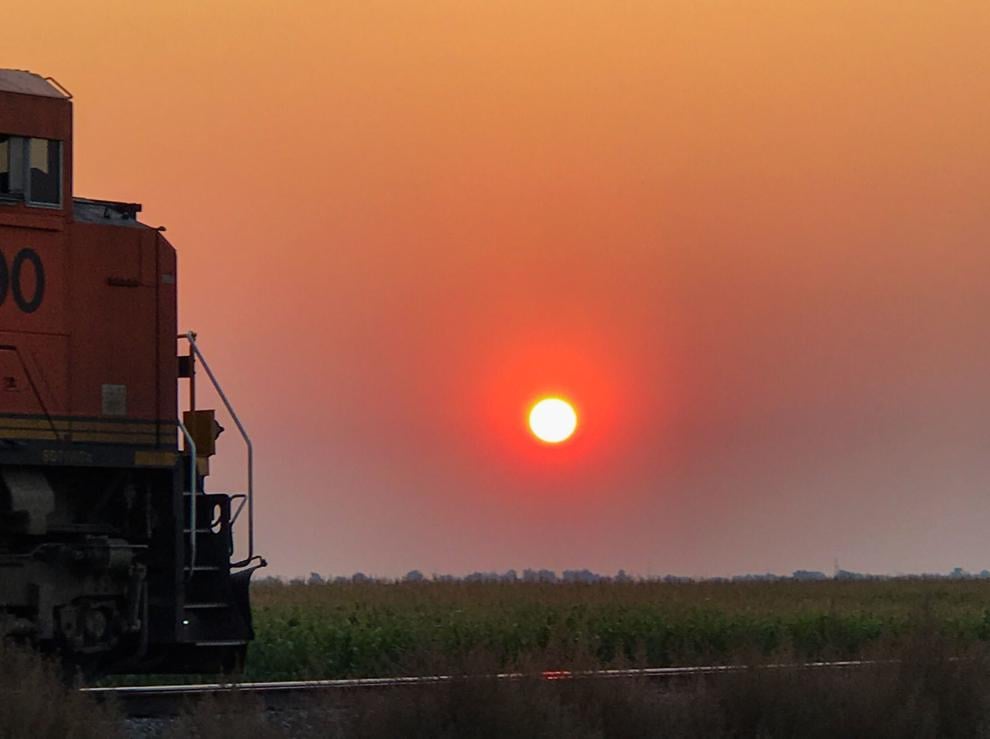 View from the rails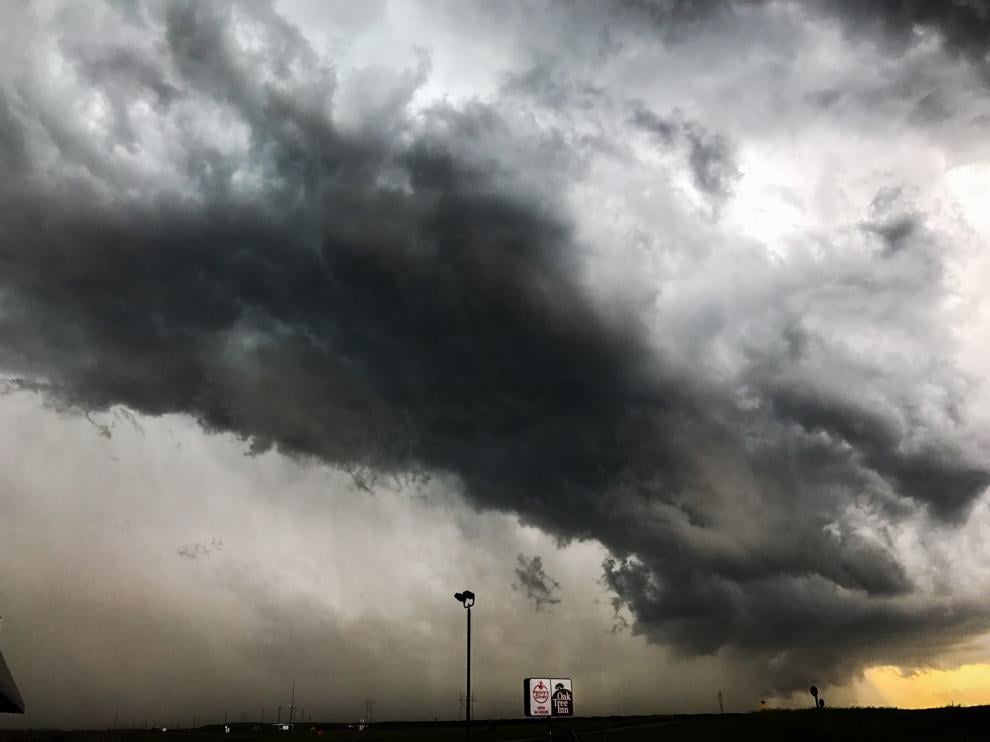 View from the rails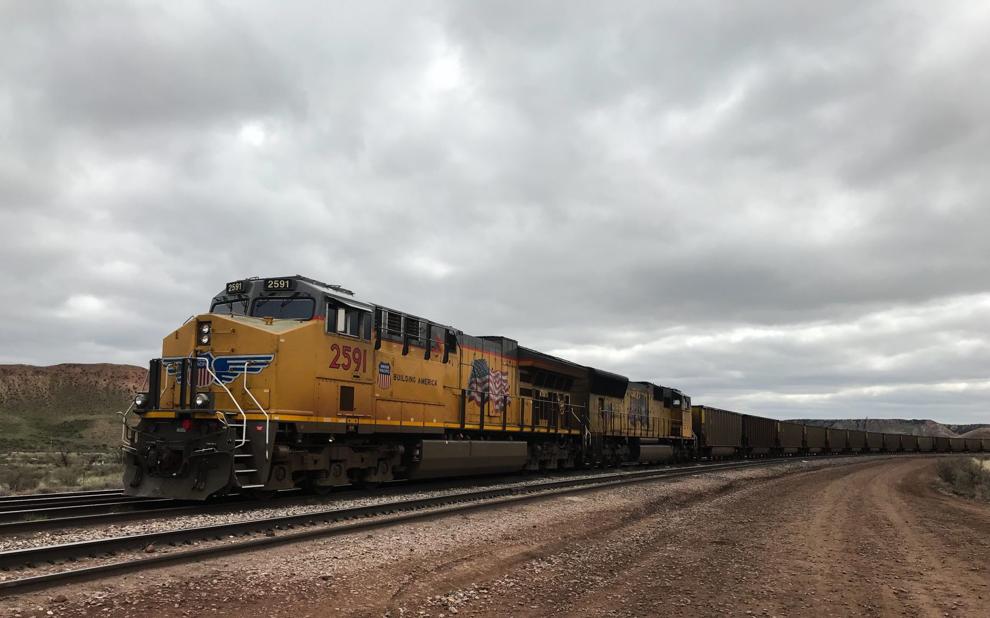 View from the rails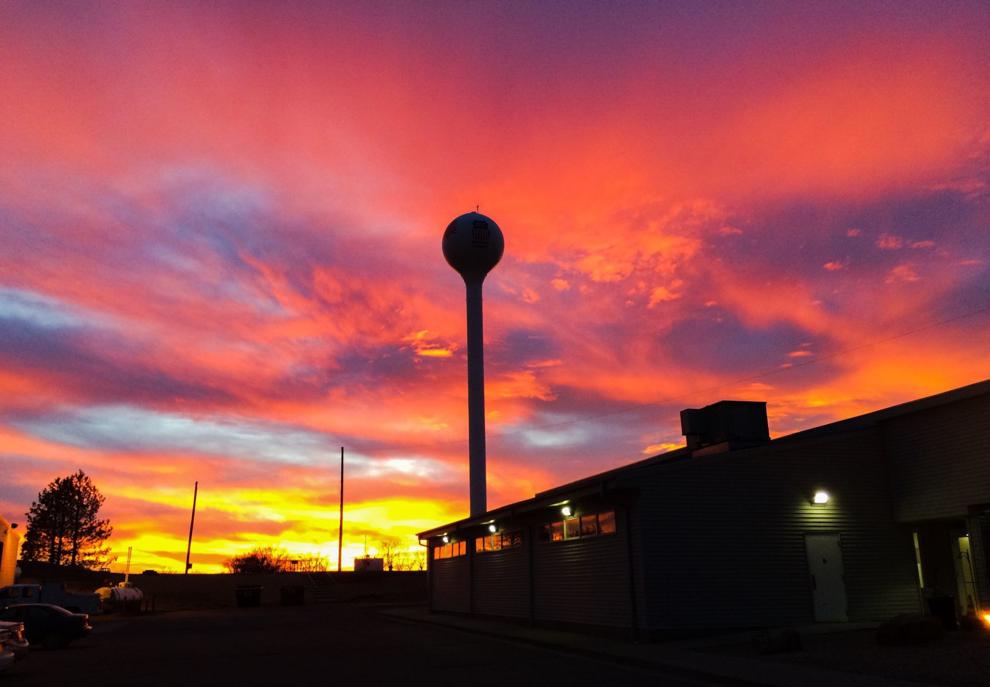 View from the rails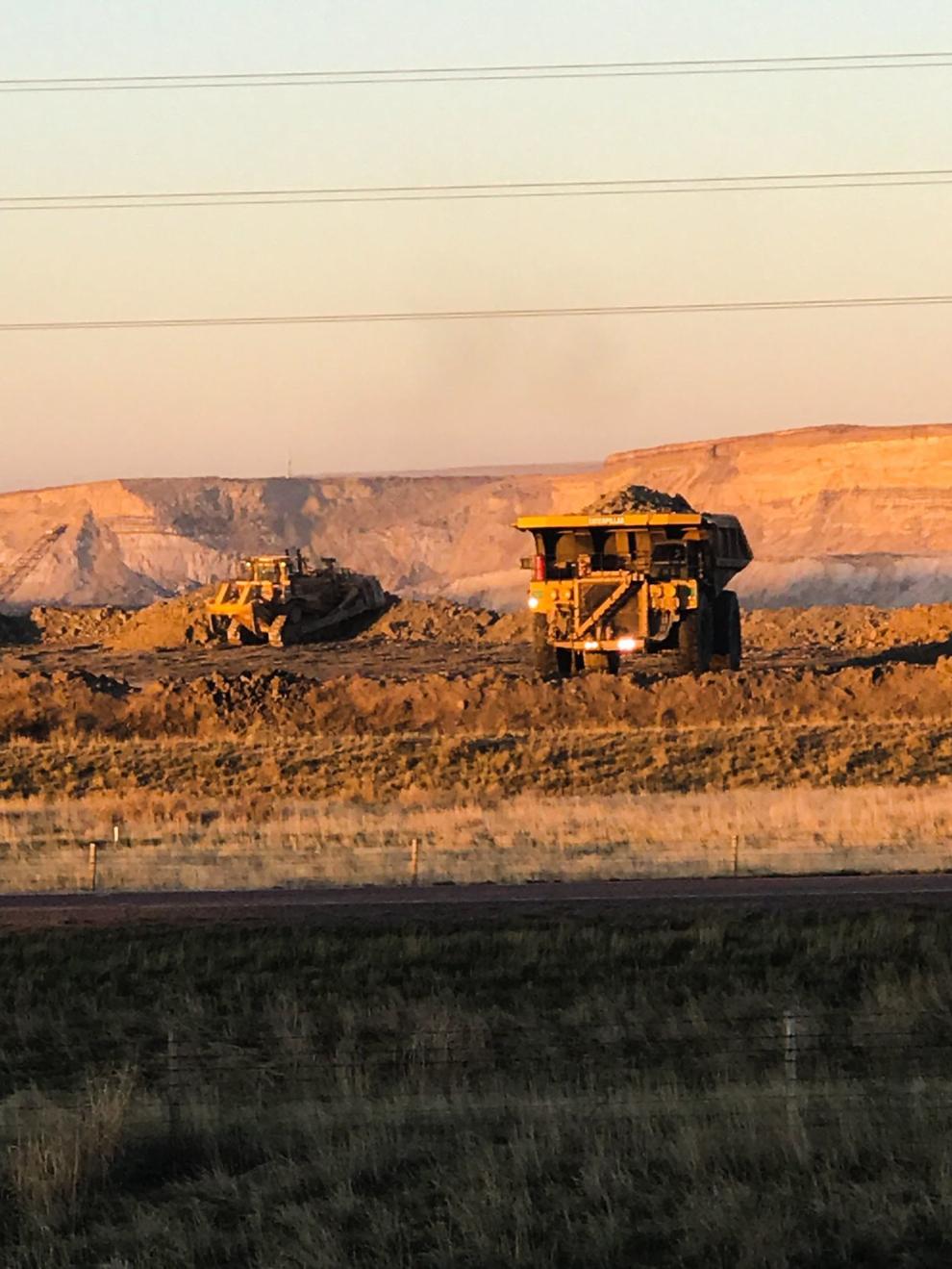 View from the rails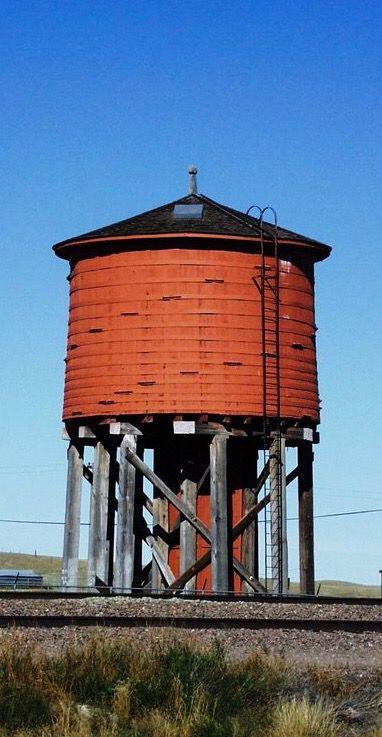 View from the rails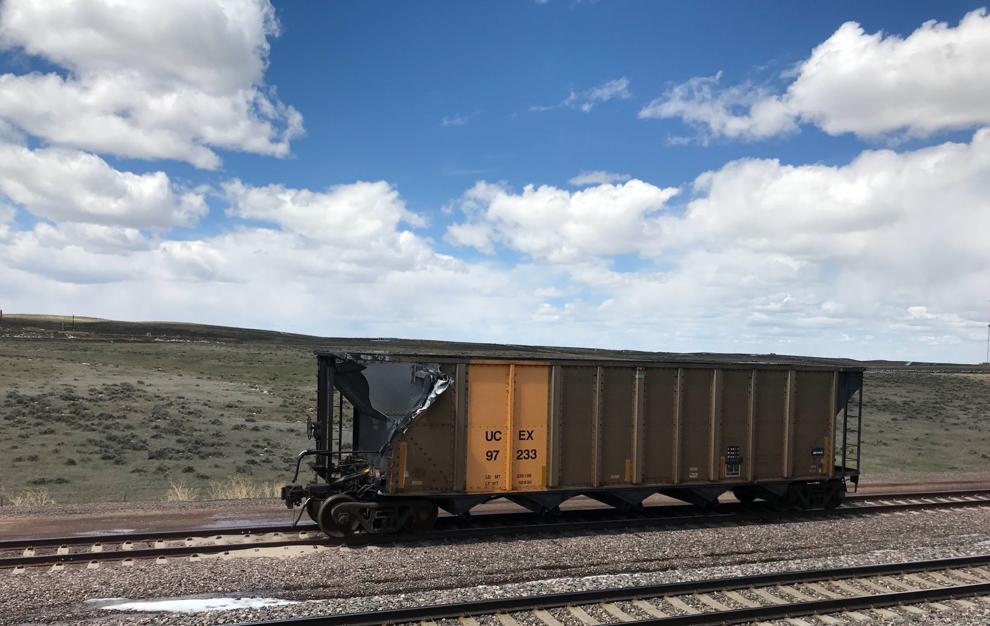 View from the rails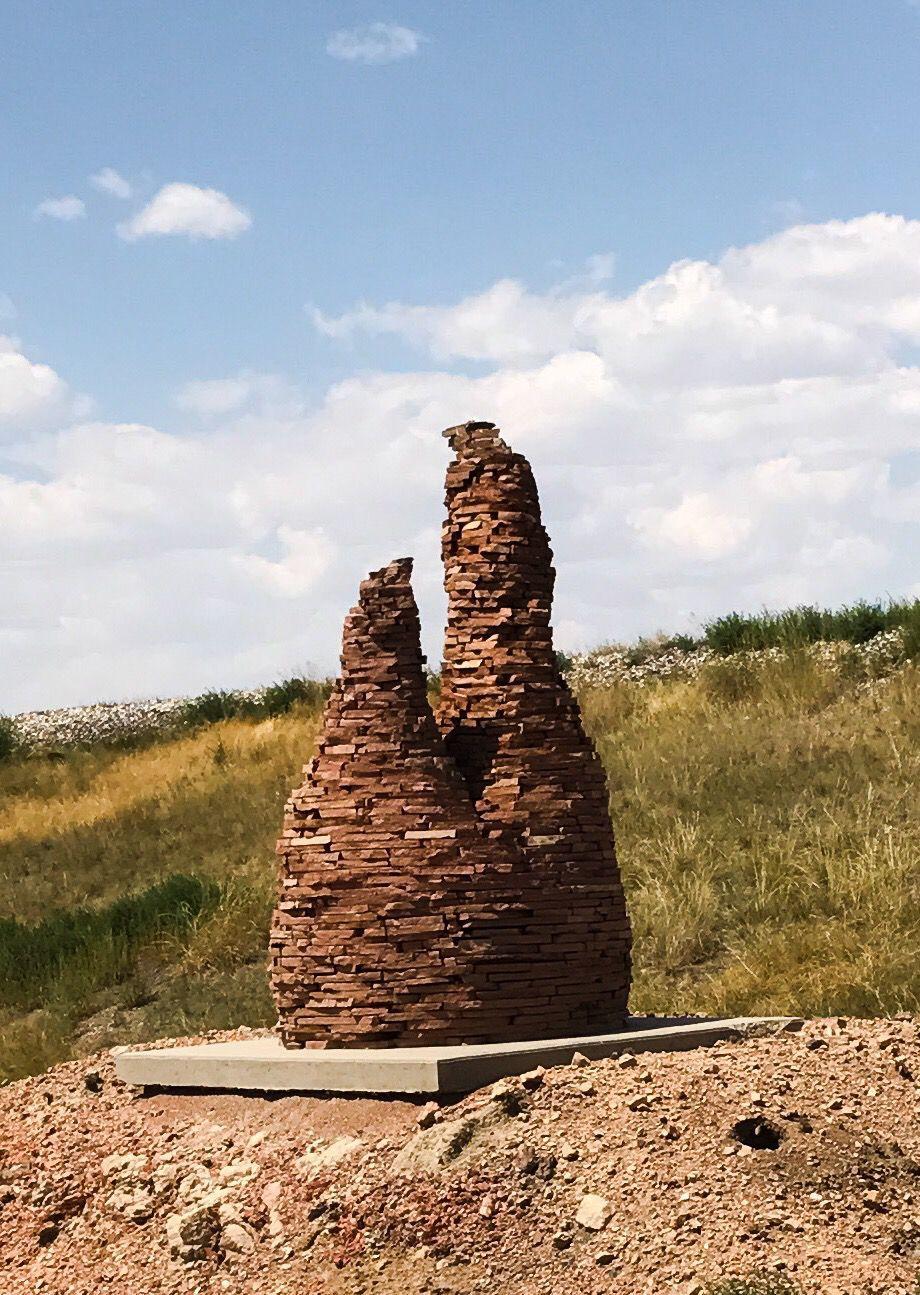 View from the rails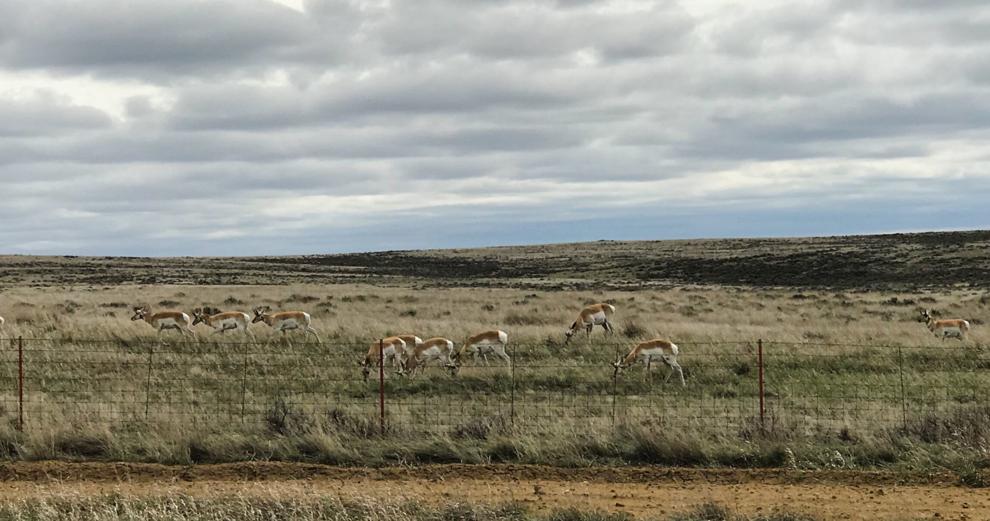 View from the rails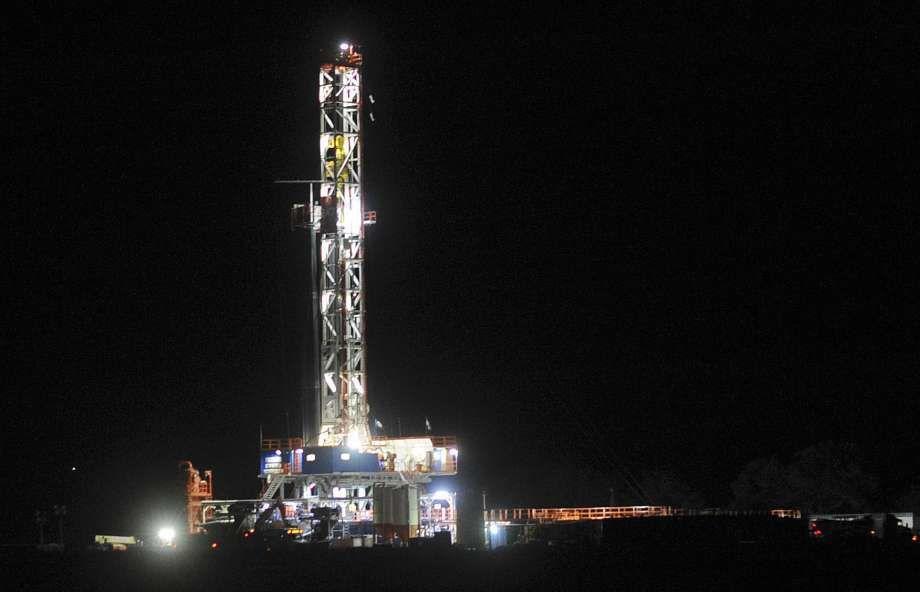 View from the rails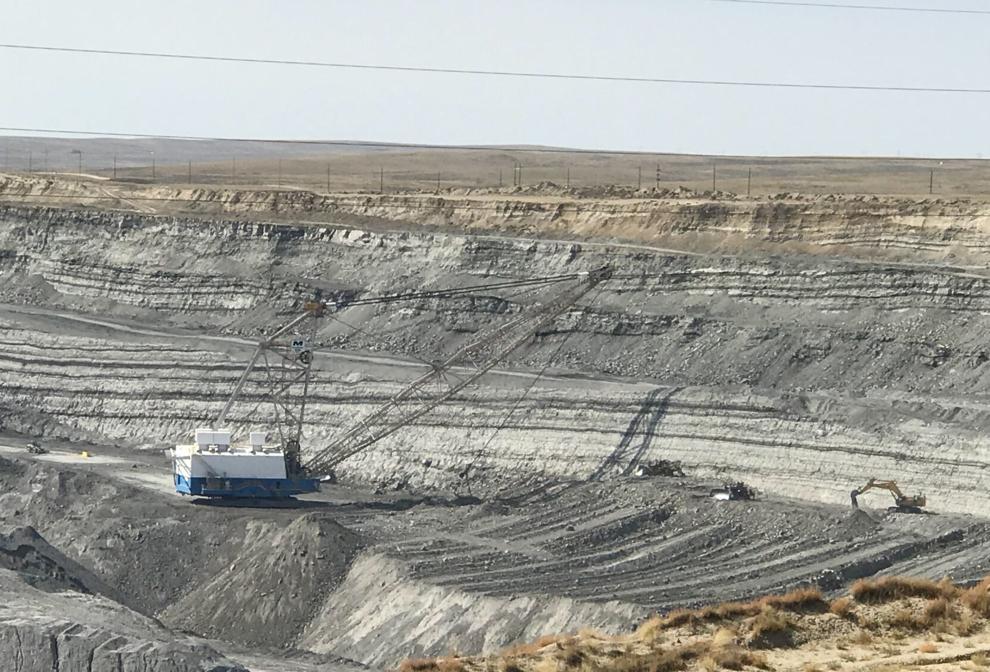 View from the rails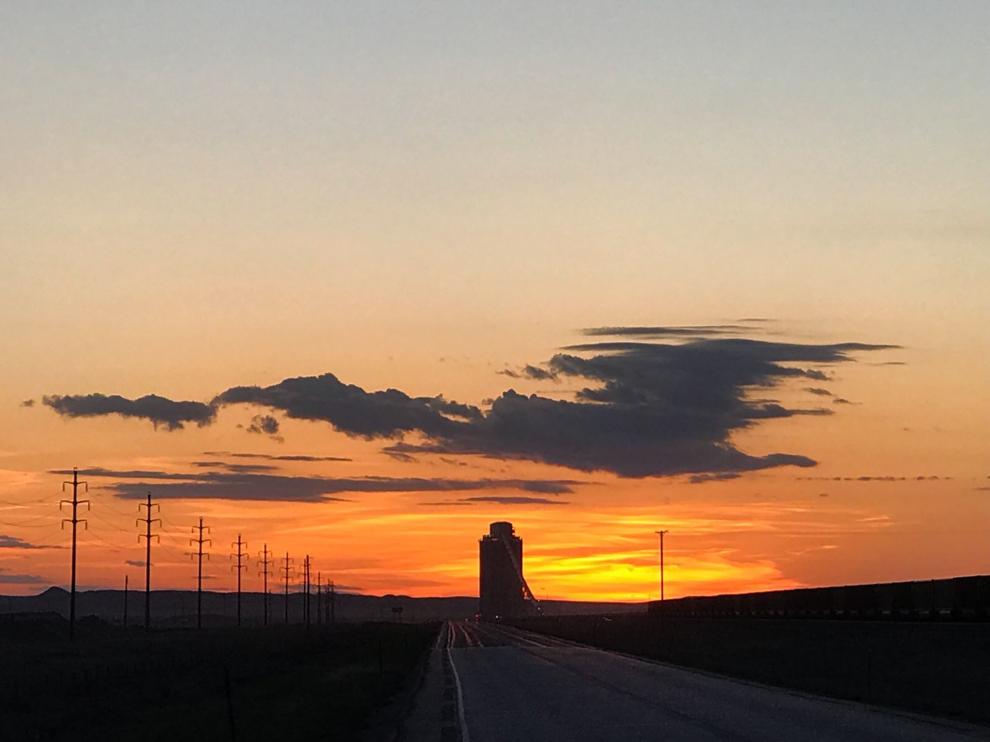 View from the rails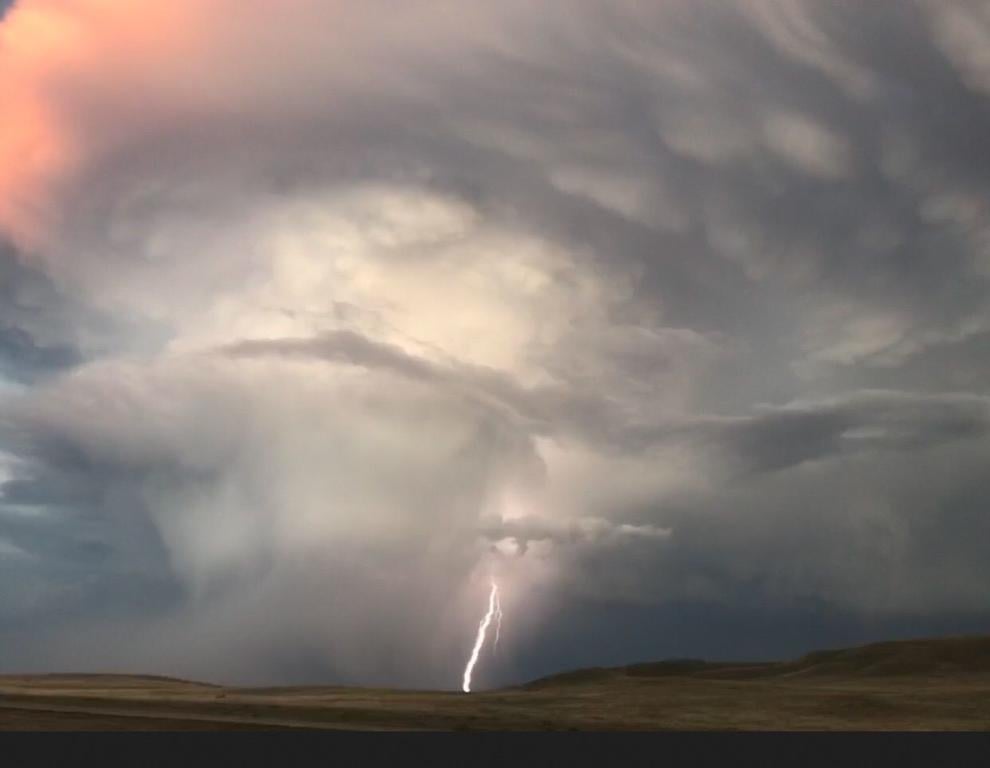 View from the rails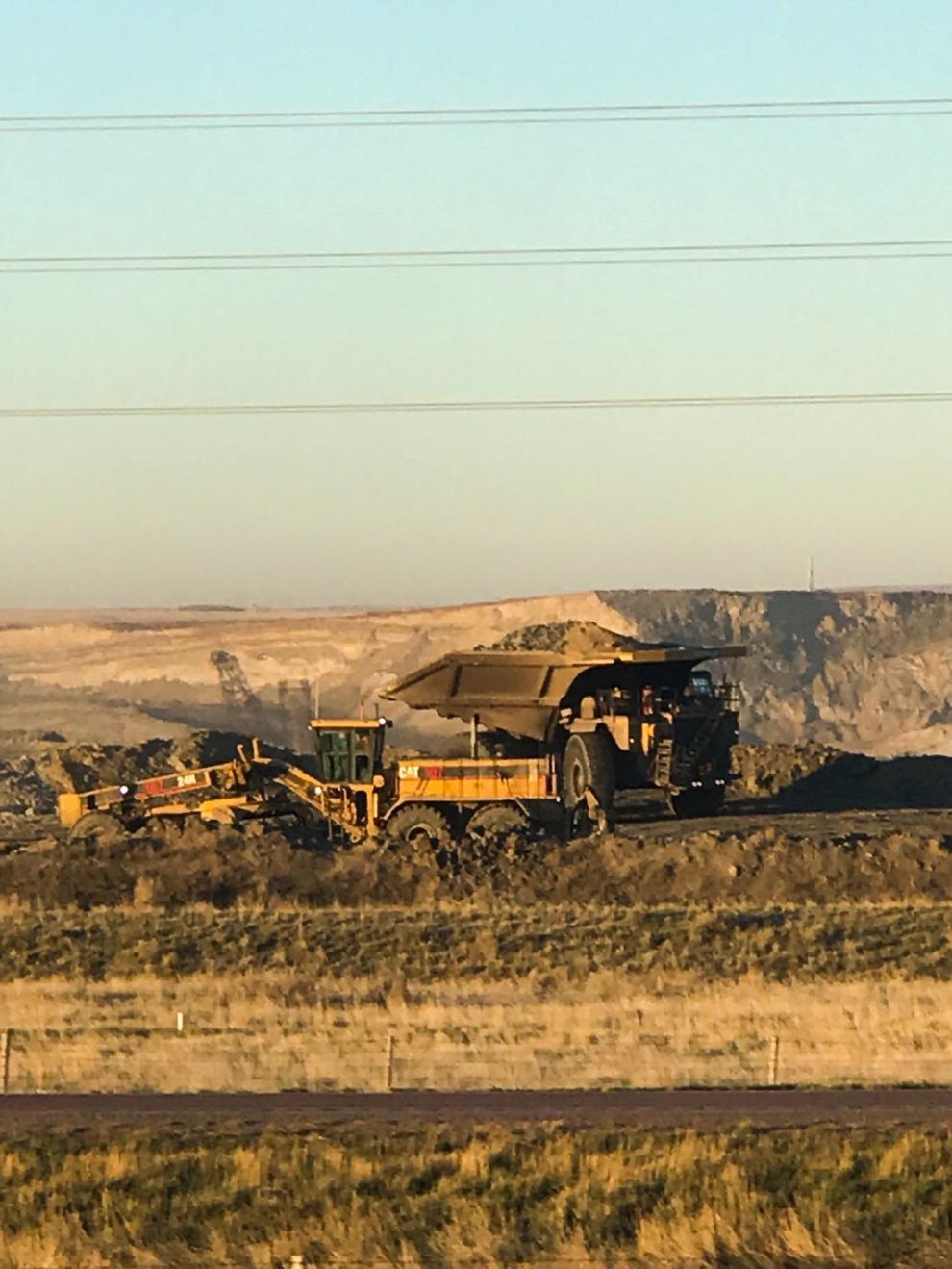 View from the rails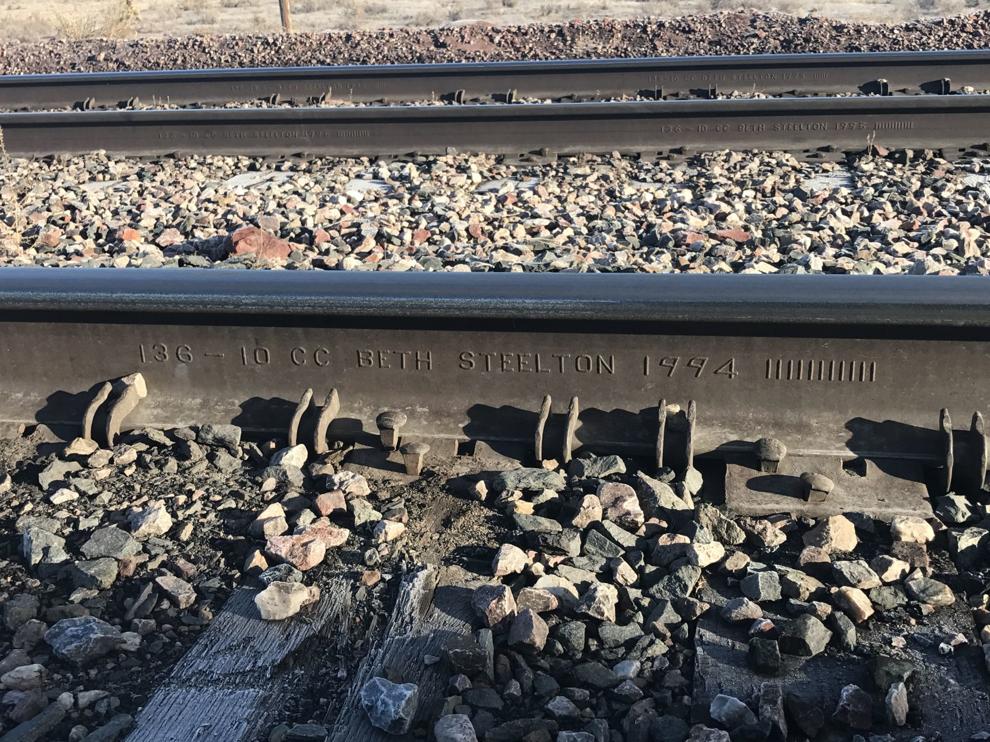 View from the rails
View from the rails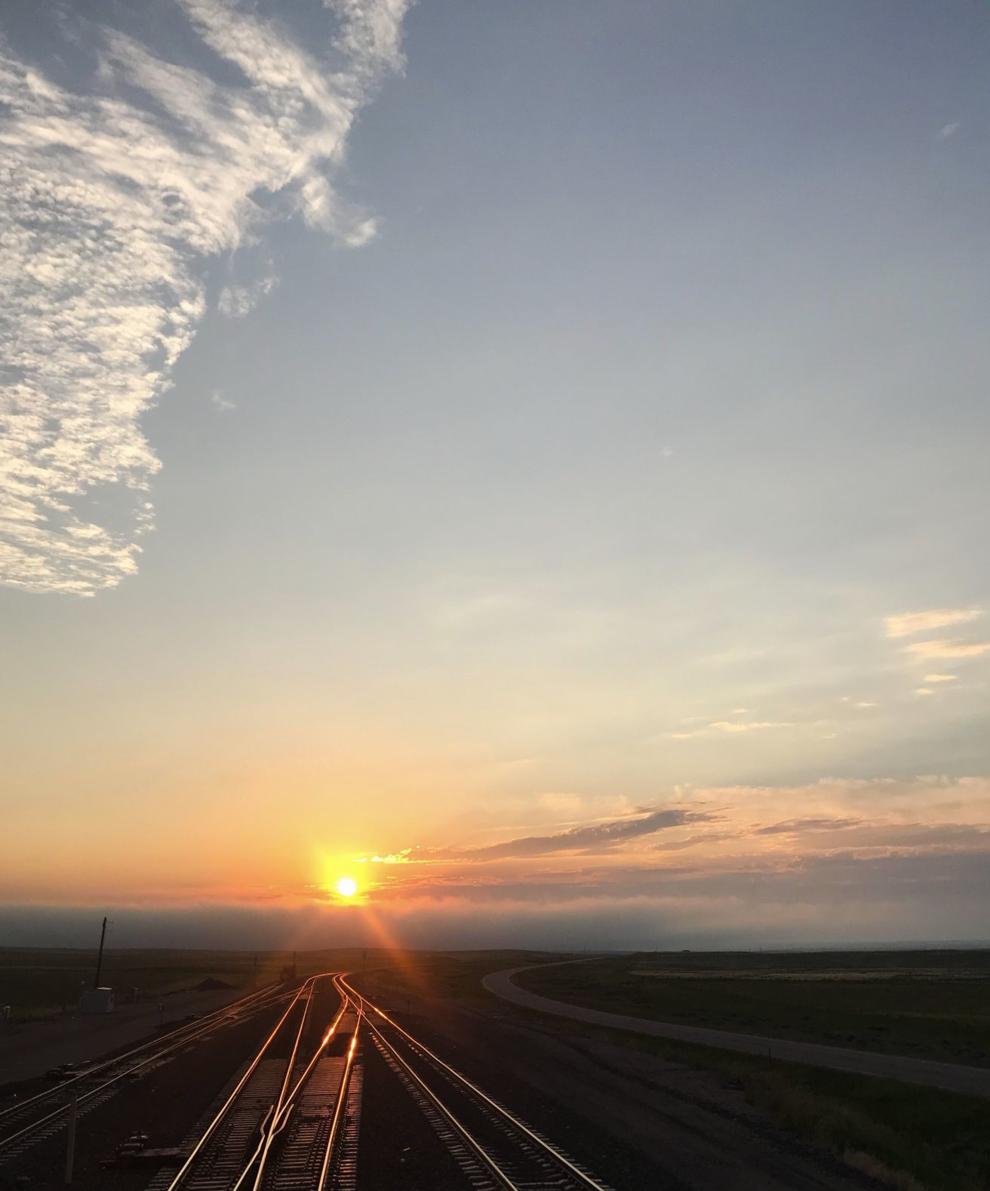 View from the rails