Distance has always been the Achilles heel of Wyoming industries.
Cowboy State coal didn't become king until the railroads deregulated in the 1980s, dropping the cost of shipping. Wyoming's oil and gas are worth less than other regions' because its commodities must travel farther.
One way or another, the state's energy resources have to find their way to more populated markets, usually losing value on the trip. The same can be said, to some degree, for electricity.
The country's aging grid is struggling to move more diverse types of electricity than it was designed to handle, and Wyoming once again finds itself isolated from potential markets at a time when the need to expand the fossil-fuel dependent economy is front and center in the political debate.
Everyone appears to agree that the grid faces hurdles. Yet the complexity of the system makes expanding it beyond Wyoming everyone's problem and no one's responsibility.
Politicians from the West are again pushing for deregulation, this time for permitting on federal land. State leaders want private investment to lead the charge.
Wyomingites themselves are divided. The state already exports two-thirds of its electricity and most of its raw sources of power, making the need for expensive transmission lines, which will likely be built for renewable resources, a tough sell in a fossil fuel state.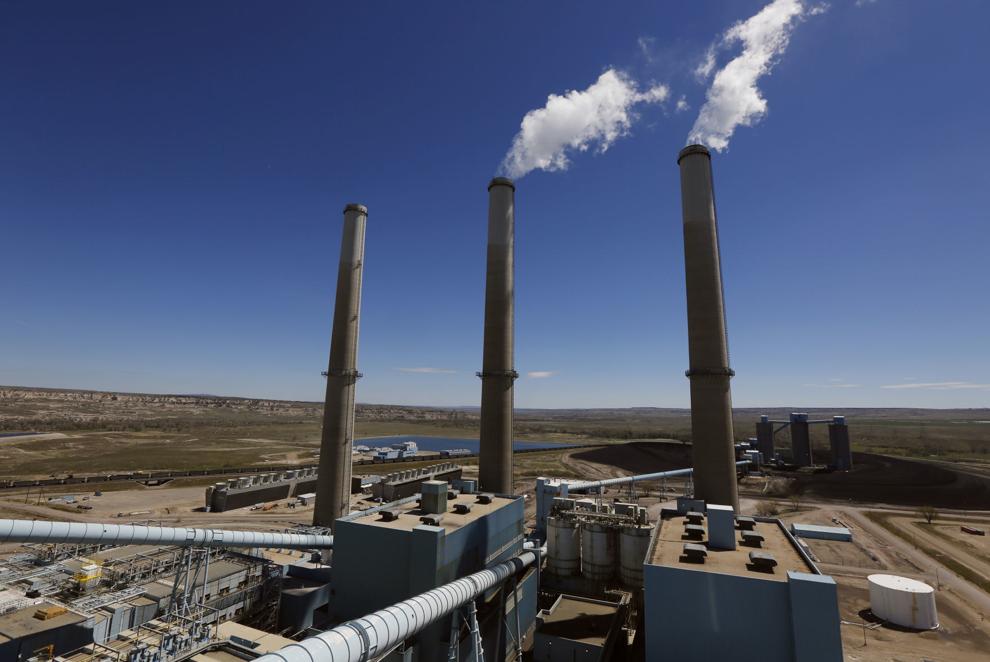 But experts point to demand for wind and solar as both the challenge and what may ultimately lead to the solution for the electricity infrastructure that carries power across the West, around the Rockies and into the desert Southwest.
"I think that the grid itself is doing things today that it was never built for, whether that is renewables or conventional power," said Jonathan Naughton, director of the Wind Energy Research Center at the University of Wyoming. "Overall, the modernization of the grid is going to have to happen, because of the way we are doing things."
How the grid grew up
The U.S. electricity grid was first concentrated around large cities before sprawling across the landscape over decades. It was helped to some degree by federal investment in rural electricity. Construction boomed in the '60s and '90s but has since tapered off.
The need for electricity power, however, has not declined in kind.
"Think of it like the highway system," said Rob Godby, an energy economist at the University of Wyoming. "So we haven't had a major infrastructure building boom in years for transmission. The traffic, the congestion has increased. It just means the capacity of the lines is becoming too small. That'd be the equivalent of traffic jams outside big cities."
Though electricity is the backbone of the nation, it's not a nationally owned system. It's a conglomeration of privately owned power plants and high voltage transmission lines that feed into local power lines that power homes, businesses and streetlights.
Wyoming is part of the western grid, one of three interconnections that compose the Lower 48's high-voltage electricity system. Power cannot easily move from one grid to another. 
There are three main high-voltage and -capacity pathways for electricity to leave the state, all essentially pointing west.
"It's as if as far as Wyoming is concerned, the end of the world is at the eastern border," Godby said.
But Wyoming is unique compared with many other states. Instead of sharing in an electricity pool, operators move independently of one another.
"Rocky Mountain Power takes care of their area. Black Hills takes care of theirs, and Basin Electric and Tri-State take care of the rural electric cooperatives area," said Jason Begger, director of the Wyoming Infrastructure Authority, of the main electricity providers. "Then we also have Western Area Power Authority (WAPA) lines moving power through Wyoming from federally owned hydroelectric dams in the region."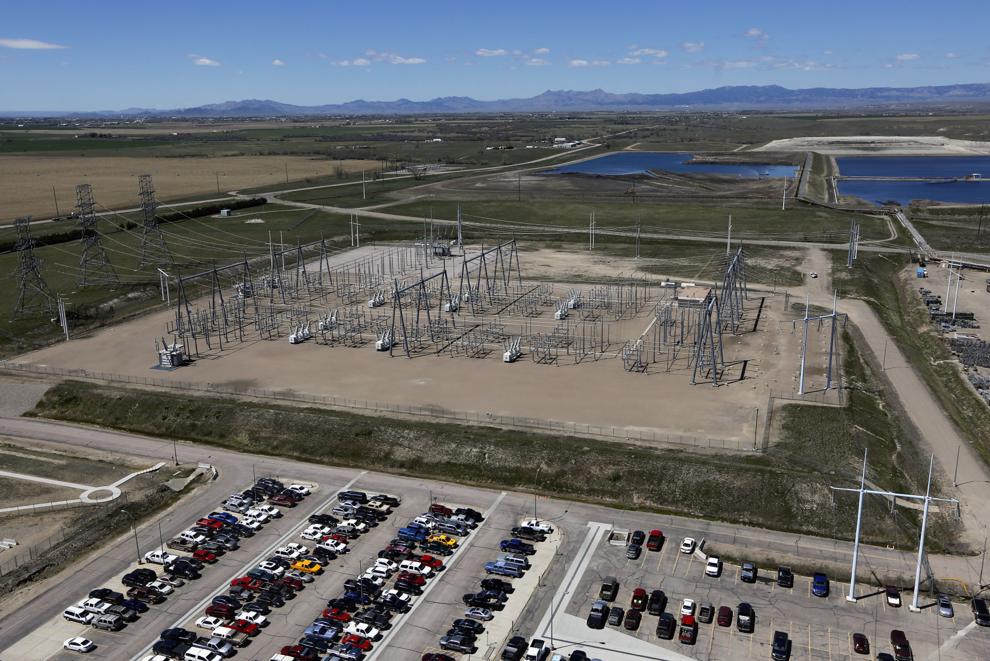 Some companies may offer a toll for another entity to use their transmission lines, but until two major lines in the works are completed, the ability to send additional power out of Wyoming is at its end.
Forging alliances
Some 800 miles away on the Wyoming prairie, an oil and gas company's subsidiaries have spent 10 years developing one of the largest wind farms in the U.S. and a direct current transmission line to carry that renewable power to the deserts of Nevada and Southern California.
Wind and solar have also created new alliances between power providers and operators in the West to move the pulses of excess power created by high sun days in places like California or particularly windy days in places like the Shirley Basin. That power can be cast far afield to where it's needed, feeding Seattle on a rainy day, for example -- if there are transmission lines to carry it.
The Western Energy Imbalance Market, launched in 2014, has partners from Idaho to Arizona doing just that. The EIM includes PacifiCorp, the parent company of Rocky Mountain Power and Wyoming's largest provider of electricity.
These types of mergers of markets and coalitions of regional balancing authorities may become the norm in the West as the grid develops its wholesale approach to power sourcing, Naughton said.
But as large amounts of electricity are traded across long distances, the piecemeal operation of the grid that's worked until now won't function as well, he said. 
"We have to think in a broader context, and if we think that way, it will lead us to what we need to do," Naughton said.
Point A to Point B
Wyoming coal is shipped out daily to serve other states' power plants. Its natural gas is pumped along a network of pipelines for the same purpose. And when those fuel sources are converted to power within the state's borders, most of that electricity is sent away as well.
Wyoming's laissez-faire approach to the transmission system is understandable, as the state doesn't need more power.
Any increase, such as the proposed wind farms, would feed another state's desire for Wyoming's renewable resources and require a project of a large enough scale to justify million-dollar investment, said Godby, the energy economist.
Moreover, the state doesn't regulate the grid or have any investment in its operation across state lines.
"When you are already exporting two-thirds of the energy produced, most likely you are not going to have a new transmission line from point A in Wyoming to point B," said Gov. Matt Mead. "It's going to be interstate, and when it's interstate, you get into the FERC Commission, federal regulations, the county in Idaho, the state of California … that is one of the reason it takes the private and federal work."
The state has made some effort to lay groundwork for expansion for the grid and other energy infrastructure like pipelines. It's constructed a public data system that maps the environmentally restricted areas, the transmission lines and the current pipelines, a project completed as a part of the governor's energy strategy to make it easier for private parties to plan and begin permitting infrastructure projects.
But Wyoming, already bleeding from a triple bust in oil, gas and coal, is unlikely to be fronting cash for grid development.
Turning to Washington
If Wyoming is unlikely to invest in the grid, some place their hopes in the feds, with the Equality State benefiting from national projects.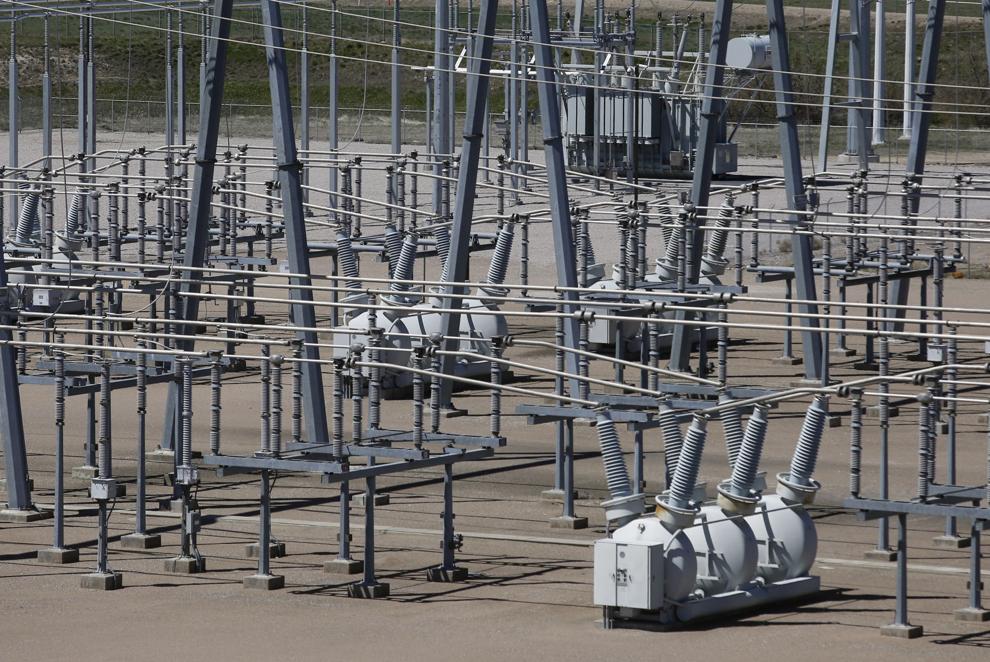 Wyoming isn't isolated from the larger network of lines across the western landscape and the challenges aging infrastructure has placed on the nation's ability to efficiently manage its power.
When Hurricane Sandy hit New York City in 2012, the southern tip of Manhattan, parts of Brooklyn and shorelines of New Jersey were flooded with seawater, and darkness. Power and transportation buckled.
Other weather events have tested the grid's resilience in the last decade, from tornadoes to wildfires, drawing attention to the need to modernize and stabilize the U.S. electricity system.
President Donald Trump's talk of spending $1 trillion on public works is welcome, but few in Wyoming are counting on money from Washington.
"I think infrastructure on the electrical grid is in need of significant investment," Mead said. "I don't know where they're ever going to be able to find that money or finance that. But certainly that part of the electrical grid is worthy of focus."
U.S. Sen. John Barrasso said in an email that there is bipartisan support for investing in the grid, but he did not respond to a question about Trump's infrastructure plan or how it may benefit Wyoming's energy infrastructure.
Red tape
A long-distance transmission line that starts in Wyoming has to travel through four states for energy to reach a market like California. That means gaining four Bureau of Land Management offices' approval for just one aspect of the project, said Begger, of the Wyoming Infrastructure Authority.
"While new pipelines are being built, we haven't seen many in Wyoming. The same goes for electrical transmission lines," he said. "It's not that there's no need or desire, it's just that the length and expense of having to permit those types of projects across federal lands isn't as attractive as it is in places where the land is privately owned."
What Washington can do to advance the electricity grid in the West is streamline the federal permitting process, both Mead and Barrasso said.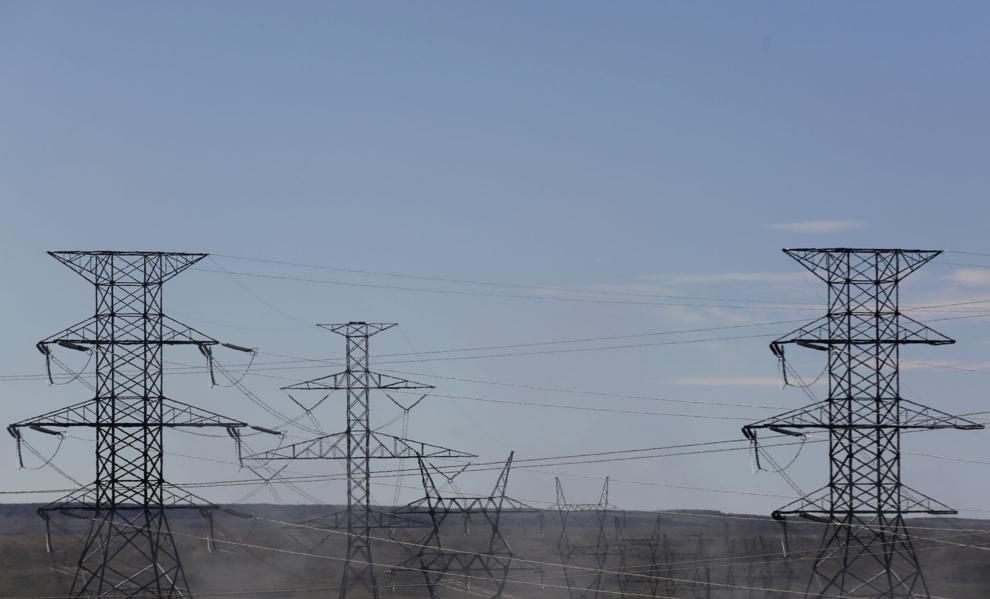 The oil and gas industries in particular say increased regulation and costs have inhibited development and progress.
"If I had one comment to make, it would be that the time is the most critical problem with the federal permitting process. Nothing should take eight years to permit, whether it's a wind farm or transmission line or anything else," said Bill Miller, president and CEO of TransWest Express LLC.
The company is no stranger to permitting in the West. It's a subsidiary of Anschutz Corp. which is also in the Wyoming oil, gas and ranching businesses.
Miller has watched for nearly a decade as the TransWest transmission line, which will carry wind power from the proposed Chokecherry wind project to the desert Southwest, made its way through the permitting process. When a BLM staffer told Miller years ago that one of the necessary permits could take five years to process, he laughed.
When the permit took eight years, he didn't find it quite so funny.
"Regulation exists -- we know how we can comply with it -- but getting it through the process is the difficulty," Miller said. "There has never been a timeline that I have seen in eight years that has not been exceeded."
The result is that once again Wyoming is facing an access problem, this time with wind.
Wyoming wind power is effectively a stranded asset, Begger said.
Wind blowback
Addressing the capacity deficit to serve wind power is sometimes discouraged in the Cowboy State by a fierce loyalty to the fossil fuel industry. Oil, gas and coal employ a large percentage of the workforce. The industries have supported Wyoming economically for decades, allowing for lower property taxes and no state income tax, experts say. And proximity to coal sources made the state one of the cheapest in the country for electricity generation.
There is an inherent unfairness in Washington's relationship with renewable industries, some say.
As coal production declined in recent years, wind and solar were being offered help from the federal government through tax subsidies, which many see as an advantage over the traditional industries that provide base load power.
Additionally, a federal law to mitigate the monopolized nature of the utility industry requires that larger providers buy new renewable sources from small producers.
As fewer coal cars left the state loaded down with what was once the king of electricity generation, many in Wyoming shook their heads in frustration as they watched wind turbines go up.
Wyoming is wary of alliances that don't share its politics, particularly when it comes to something as close to the state's heart as energy.
But fears that renewable development is a detriment to Wyoming's traditional resources, in particular the coal industry, are misplaced, said Miller, of TransWest.
"We are still going to have a fairly robust market for carbon source energy in the West," he said. "I know in Wyoming our coal business has really suffered, but we still have a very significant and ongoing coal and natural gas industry. The hydrocarbon industry in Wyoming is not going to simply go away because of renewables in the West."
At the end of the day, the grid wasn't made by politics, policy or votes. It was built by companies seeking a return.
Some say that's happening again. Renewable resources in places like Wyoming are sought after by companies, from locals to foreign firms, and the changes to the grid are happening in part because new types of power are coming online, said Miller, of TransWest.
"It think it is the vehicle that will provide for the expansion of the grid."
Follow energy reporter Heather Richards on Twitter @hroxaner