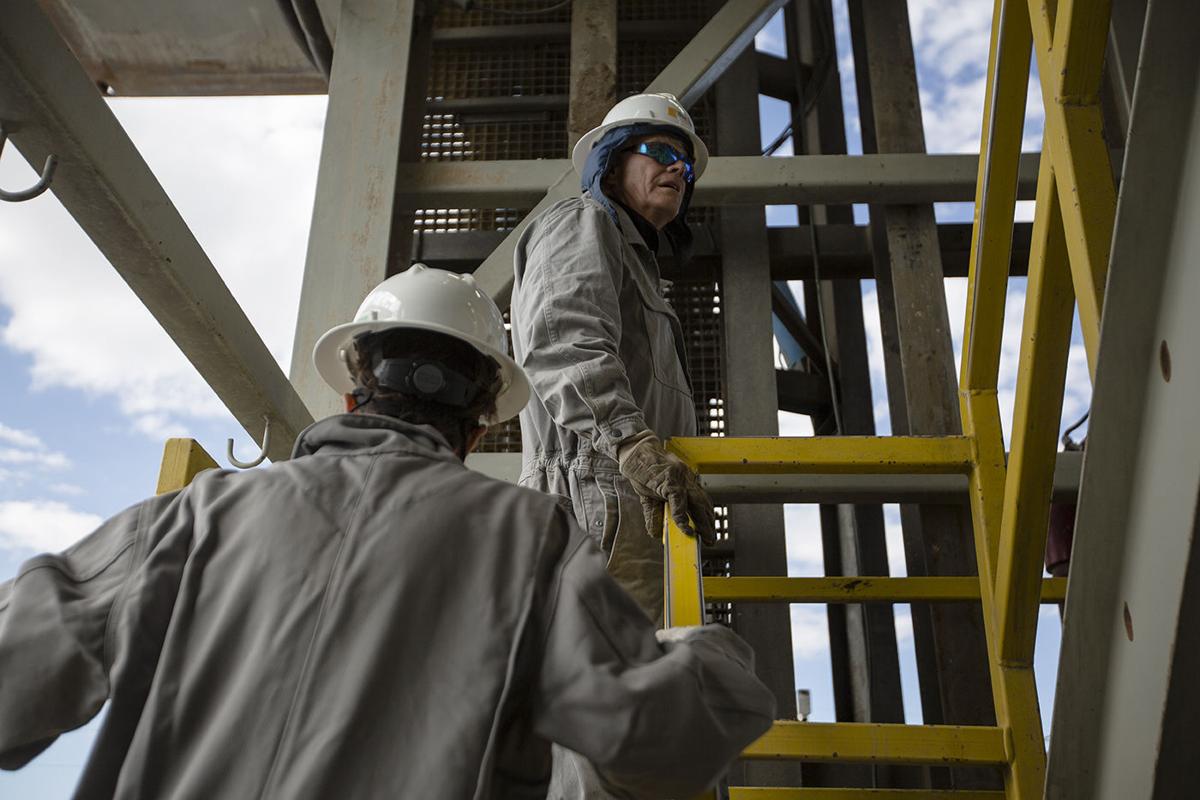 A federal auction of public land scheduled this month for oil and gas companies will move ahead, albeit at a significantly smaller scale than initially announced.
The Bureau of Land Management confirmed it will defer the vast majority of parcels from the Thursday sale in response to a federal court decision to vacate leases located on sage grouse habitat.
Of the 290 parcels the agency originally intended to lease during two sales this month, only eight parcels covering about 4,000 acres will be available to oil and gas developers in Wyoming.
The federal government offers a selection of nominated parcels to oil and gas companies in an online bidding process, typically four times a year. The agency usually hosts the competitive sales in March, June, September and December, but the pandemic has made this year an anomaly. The agency postponed the June sale in Wyoming, along with sales in several other Western states, in response to COVID-19.
And the September sale will be notably smaller in response to a court order. In May, a Montana judge ruled the U.S. Interior Department had failed to properly prioritize leasing public land outside sage grouse core habitat for energy development during several quarterly lease sales. The U.S. District Court for Montana's order effectively struck down the sale of 440 leases, encompassing 336,000 acres auctioned during a June 2018 lease sale. It marked the second ruling in a single year from the 9th Circuit vacating oil and gas lease sales in Wyoming.
Wyoming is home to the world's largest sage grouse population, forcing public officials to walk a fine line between preserving the imperiled bird's limited sagebrush habitat and not infringing on the state's economic backbone — oil and gas. Nearly half of sage grouse habitat nationwide falls on public land managed by the BLM.
"While we are disappointed to see lease sales have been delayed, we understand BLM's need to adjust while litigation moves through the courts," Ryan McConnaughey, communications director for the Petroleum Association of Wyoming, said in a statement.
Taxpayer and wildlife advocates have made repeated calls for the federal government to halt the oil and gas lease sales during the pandemic, citing the weak fiscal returns the sales have for the public when oil prices are so low.
Wyoming's oil and gas industry has faced a mountain of challenges in recent months — from a global oil price war to the collapse of energy markets. The crisis afflicting energy markets worldwide has hit U.S. shale producers particularly hard, forcing operators to shut in wells and lay off workers en masse.
Conservation groups have expressed concern over the location of some of the selected parcels still available in September's sale too. They worry opening up several leases to development could compromise ancient migration corridors and threaten sensitive wildlife.
"For eons, pronghorn have made an annual 150-mile journey across the rugged Wyoming landscape from Grand Teton National Park to the Red Desert," Sharon Mader, senior Grand Teton program manager at the National Parks Conservation Association explained. "The leases BLM is proposing are right in the middle of that route — one of the longest wildlife migration corridors in the country and so important it was given a national designation. In addition to the impact these leases will have on Wyoming's air, wildlife, iconic vistas and public land, the impact they will have on the pronghorn of Grand Teton will be irreparable."
John Rader, a conservation advocate at the Wyoming Outdoor Council, said the organization supports the BLM's decision to respond to the federal court order and defer leasing in greater sage grouse habitat management areas. But he's still worried about the smaller September's sale.
"We understand the agency plans to re-offer these (deferred) parcels 'at the first opportunity following implementation of a new strategy,'" he noted. "The BLM must develop a long-term, landscape-level prioritization strategy that will conserve the species, provide regulatory certainty and prevent the need for ESA listing, consistent with federal law — not a rubber-stamp to put these parcels back on the table."
The BLM plans to release an official strategy for how it will prioritize leasing parcels outside sage grouse habitat soon, according to Courtney Whiteman, a public affairs specialist at the Bureau of Land Management's Wyoming state office.
"We are confident in Wyoming's ability to manage all of its natural resources effectively," McConnaughey, of the Petroleum Association of Wyoming, said in response to conservation groups' concerns over this year's sales. "Wyoming's sage grouse conservation plan is a proven success. Governor (Mark) Gordon's leadership in migration corridors is meaningful and the first of its kind. The fact of the matter is that oil and gas production has been operating in Wyoming for nearly 140 years while still maintaining world-class wildlife resources."
Of the 62 million surface acres in Wyoming, nearly half is considered federal public land. The BLM in Wyoming manages about millions of acres of land for potential mineral extraction and Wyoming leads the nation in natural gas production on federal land.
Last year, federal oil and gas lease sales in Wyoming netted over $140 million. Half of the money collected by the federal government during the quarterly auctions, as well as mineral royalties associated with leases, flows back to the state. But oil and gas lease sales in Wyoming have brought in just $3.4 million so far this year.
The business news you need
With a weekly newsletter looking back at local history.