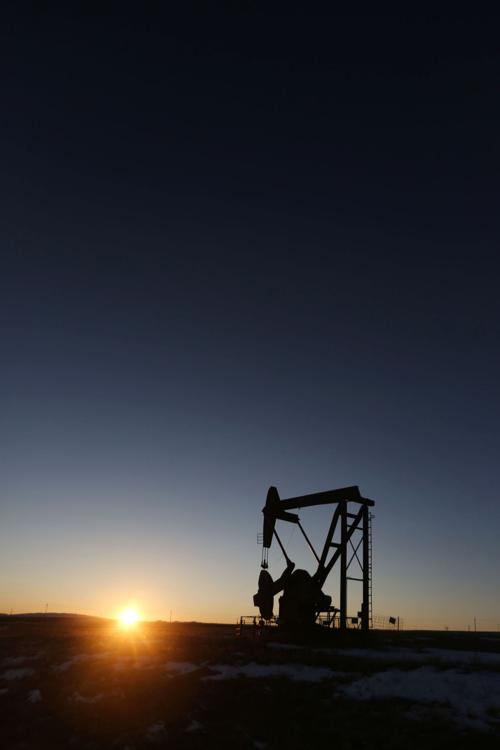 The Trump administration announced Wednesday it will relax regulations for oil and gas producers in an effort to cut back on duplicative reporting mandates and spur domestic energy development, according to a news release.
Under the proposed rule, the Bureau of Land Management plans to amend three regulatory requirements for oil and gas operators operating on federal and tribal land. The federal agency offered few details on the nature of the changes, but noted that lifting these existing requirements would allow operators to more efficiently and accurately handle and measure the commodities they produce. The agency said one proposed change would lighten rules regulating "water-draining operations." The Federal Register has not published the proposed rules yet.
"These proposed enhancements streamline regulations to ensure that our oversight of energy production on America's public lands is consistent and fair," Deputy Secretary of the Interior Kate MacGregor said in a statement.
"We applaud the (Bureau of Land Management's) announcement to streamline oversight and reporting of oil and natural gas production," Ryan McConnaughey, the association's communication director, said in a statement. "Industry is committed to its responsibility to accurately report production and pay millions of dollars in royalties to the federal government to fund education, infrastructure and other government services. Today's announcement will modernize the reporting process — making it more accurate while reducing unnecessarily burdensome requirements."
The Bureau of Land Management, a federal agency within the U.S. Interior Department, currently has 10.7 million acres of Wyoming land leased to oil and gas firms.
"Our goal is to ensure maximum accountability and efficiency, while making sure that operators are able to develop America's energy resources on public lands for the benefit of the American people and local communities across the nation," said William Perry Pendley, the bureau's deputy director for policy and programs. "We will use the feedback and information we receive from the public and stakeholders to further refine and improve this proposal before making any final decision."
According to the bureau, the revisions lift certain regulatory demands with the aim of advancing President Donald Trump's American-First Energy Strategy. The agency said current mandates "unnecessarily encumber energy production, constrain economic growth or prevent job creation."
Cratering demand for oil during the COVID-19 pandemic has decimated oil and gas producers in the U.S. Though prices have inched back up in the weeks and months since a global price war began, the continued spread of the virus worldwide and uncertainty over another potential glut in supply has plunged several energy firms into insolvency.
Trump has fought to keep his promise to streamline regulatory requirements for drilling and revoke Obama-era environmental protections. Speaking in Midland, Texas, on Wednesday, Trump reiterated his drive to establish energy independence, boost oil production and ultimately provide operators with a reprieve from the labyrinth of federal permitting processes. In fact, the move to revise the Bureau of Land Management's oil and gas rules comes on the heels of proposed revisions to the regulations implementing the National Environmental Policy Act earlier this month.
Organizations advocating to protect federal land warned the latest proposed overhaul to existing regulations posed a threat to the nation's public resources.
"This is yet another blatant example of the Interior Department giving the oil and gas industry exactly what it wants," Jesse Prentice-Dunn, policy director at the Center for Western Priorities, said in a statement. "Unfortunately that's to be expected when the agency is run by a former oil lobbyist who will soon cash in again after leaving office."
Since the one-two punch of the COVID-19 pandemic and downturn in energy markets hit the U.S. shale industry, the federal government has also extended temporary royalty reductions to eligible oil and gas companies operating on public land. So far, the Bureau of Land Management has granted operators working in Wyoming royalty rates reductions in 297 cases, often reducing the rate from 12.5% to 1.5%.
About half of federal royalties flow back to the state of Wyoming.
"In the latest desperate attempt to bail out the upside-down fossil fuel industry, President Trump's swamp-filled Interior Department and Bureau of Land Management is continuing to find ways to give away our shared public resources to oil and gas corporations for next to nothing," said Jayson O'Neill, Western Values Project director, in response to the news release Wednesday. "While this latest giveaway is notably scant on details, Pendley's past representation of the very oil and gas entities that stand to benefit raise additional questions about his extensive conflicts of interest and his ability to lead the bureau."
from the American Petroleum Institute as a potential forecast of the new rules to come. The letter suggested a series of regulatory reforms the Bureau of Land Management could take to eliminate "costly and impractical" regulations. It included recommendations such as easing certain measurements, reporting and application requirements along with some penalties.
Once the Federal Register publishes the proposed rule changes, the public will have 60 days to comment.