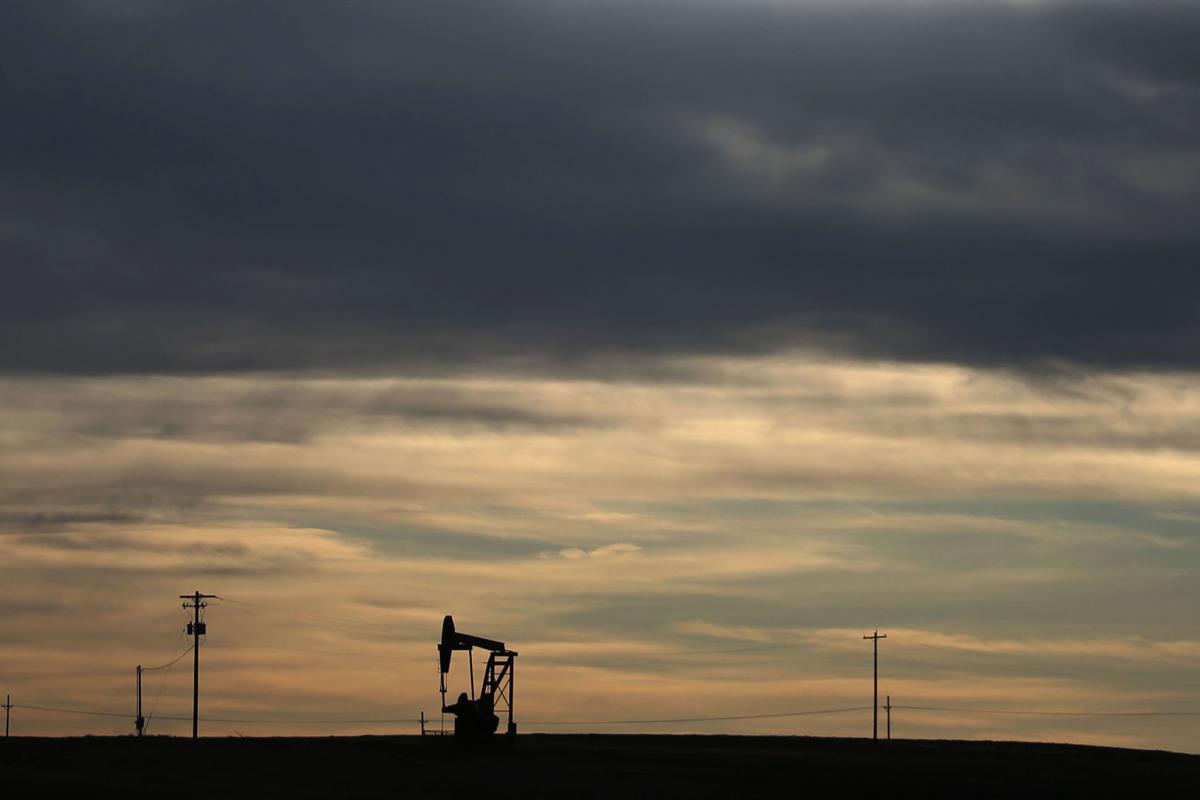 The Trump administration's proposed overhaul of a landmark environmental act won widespread praise throughout Wyoming's energy sector.
As it stands, the National Environmental Policy Act requires the government to undertake sweeping environmental reviews of proposed infrastructure projects, investigating how potential development could impact the nation's land, air, wildlife and water resources.
But the U.S. Council on Environmental Quality received a directive from President Donald Trump in 2017 to update the rules, which Trump considered a major barrier to completing critical infrastructure developments — pipelines, wind turbines, roads and more. The agency released a draft set of rules for public review Thursday.
"For years, NEPA regulations have been like quicksand to the regulated communities. The more they try to comply, the deeper into the regulatory muck they sink," U.S. Secretary of Energy Dan Brouillette said in a statement.
In a change overwhelmingly welcomed by energy groups, federal regulators will have a mandate under the new rules to complete environmental reviews within two years. Environmental assessments will need to be completed on a one-year timeline. Right now, environmental impact statements take an average of 4.5 years.
"It's really difficult to plan an oil and gas drilling project in advance and wait that long and (the new rules) will only expedite the process," said Steven Reid, president of Vertex Energy, an oil and gas company working in Laramie County. "And two years is still going to allow plenty of time to do a proper evaluation and proper environmental protections."
Wyoming's checkerboard of private and public land is unique among other energy-intensive states. The state produces more energy on federal land than almost any other state in the country, requiring many operators to complete reviews and obtain permits at multiple levels of government.
The lengthy regulatory requirements place the state at a grave disadvantage in the energy market, according to Paul Ulrich, vice president of government and regulatory affairs at Jonah Energy, a leading natural gas producer operating in Wyoming's Green River Basin.
Companies turn to other states when federal environmental reviews become too long and cumbersome, he said.
"When we start these projects in earnest, it's because we have a strong belief that we can participate in the market in a timely manner based on that significant capital investment," Ulrich continued. "If a project takes five to 10 years, we have a responsibility to take that capital elsewhere."
While Wyoming-based companies like Jonah Energy have elected to wait out the regulatory hurdles in the state, other, larger companies have fled to more lucrative areas, he explained. In Ulrich's mind, that has a cumulative financial loss for Wyoming.
Wyoming operators stressed the industry's commitment to continuing to undertake environmental reviews, even though such requirements are curtailed under the new rules.
"It's not as if there are going to be shortcuts taken," said Steve Degenfelder, land manager at Kirkwood Oil and Gas, an independent exploration and production company in Wyoming. "But expediting things when the price of oil and gas justifies the expenditure could translate into a lot of activity and a lot of revenue for the state and the federal government. Anything that can speed up the time between a proposal and the authorization to proceed is going to be welcomed by industry."
Ulrich concurred. "I don't know an operator out there that would support an initiative that lessened a rigorous environmental review. It is in our best interest as an operator to ensure that the lead agency, often times the Bureau of Land Management, conducts full, rigorous environmental assessments and analysis of our project."
The consequences for not completing full and complete environmental reviews could be severe, according to multiple operators.
"Anything less than that exposes us to lawsuits that could be successful," he said.
Under the new rules, "non-federal," or private, projects would receive exemption from environmental reviews mandated under NEPA, too.
Shannon Anderson, an attorney with the landowners group Powder River Basin Resource Council, sees the proposed changes differently. In her eyes, the new NEPA will likely lead to more legal uncertainty down the road, and less public information available when major projects arrive in residents' backyards.
"Change NEPA and you will open up a whole new generation of case law and uncertainty," she said. "Unfortunately, all it's going to do is open up Pandora's box of environmental litigation."
Five decades of litigation related to NEPA has generated a sturdy foundation of case law and legal precedent, she said.
What's more, the length and scope of public comment periods will also shrink under the new set of rules. That could be costly to Wyoming's public interest, Anderson warned.
"NEPA provides a couple of important things for Wyomingites," Anderson added. "First and foremost, you can get involved in decisions that impact your life ... NEPA really fundamentally recognizes that government is better when people participate. And government will be worse when people are shut out."
Many environmental groups say the dramatic changes would be challenged in the courts. Climate activists also sounded alarm over the elimination of a rule requiring a close look at the cumulative effects of industrial development's greenhouse gas emissions.
The publication of the proposed rule changes in the federal register Friday prompted a 60-day public comment period. The Council on Environmental Quality will accept comments until March 10.