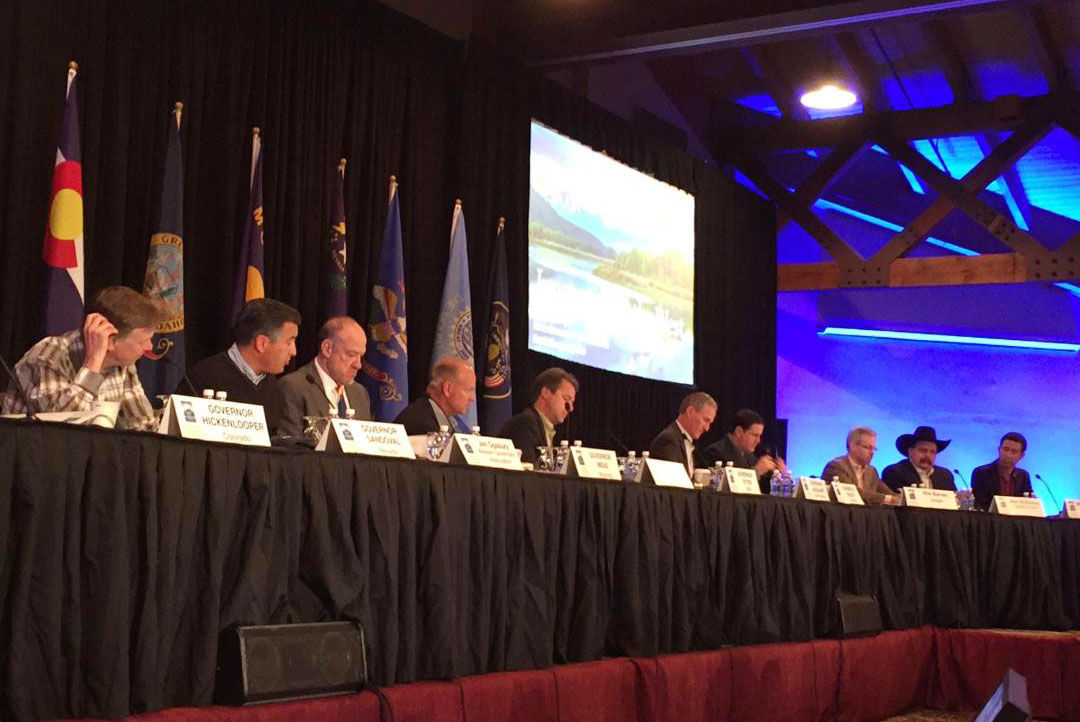 JACKSON — Energy Secretary Ernest Moniz pledged support Monday for clean coal research, saying fossil fuels would continue to play a role in the country's energy mix.
Those comments, delivered at the annual gathering of the Western Governors' Association at Snow King Resort Hotel, comes against the backdrop of declining U.S. coal production. American coal output hit its lowest quarterly total since 1981 in the first quarter of this year, according to a government report released last week.
Few predicted the pace of coal's decline, Moniz said, noting the role low natural gas prices have played in the transformation of the country's energy sector. The Energy Secretary said the recently signed Paris climate agreement, which seeks to reverse a rise in global temperatures, illustrates the administration's attempts to curb carbon dioxide emissions.
Those efforts present the U.S. with a series of challenges and opportunities, Moniz said. The administration nevertheless remains committed to carbon capture and sequestration, he said.
"Fossil fuel use, nuclear, along with renewables and efficiency, will all remain prominent in our portfolio," Moniz told the 10 assembled governors.
The comments do not represent a shift in the Obama administration's approach to carbon sequestration research. Administration officials have long pointed to their support for sequestration funding in response to critics who say the White House is trying to drive a shift away from coal. Congress has appropriated $7 billion for clean coal research since fiscal year 2008.
That argument has long drawn skepticism from coal supporters, who contend the administration has showered renewables with more money than fossil fuels. Wyoming Gov. Matt Mead, in a nod to those concerns, asked Moniz during a brief question and answer session if the administration has funding quotas for various energy sources.
The government does have quotas, Moniz responded, though they are largely set by Congress. The Department of Energy has $4.5 billion in funding for renewables and $8.5 billion for fossil fuels, he said.
He also made reference to the DOE's loan guarantee program, saying it is "open for business" and would provide funding for major fossil-fuel-based projects.
DKRW Advanced Fuels, which had proposed a $2 billion coal gasification plant near Medicine Bow, received initial approval for a $1.75 billion loan guarantee program in 2009. However, a review of the project has yet to be completed, leaving its future in doubt. DKRW officials have warned the project may not be economically feasible at today's low oil prices.
Follow energy reporter Benjamin Storrow on Twitter @bstorrow