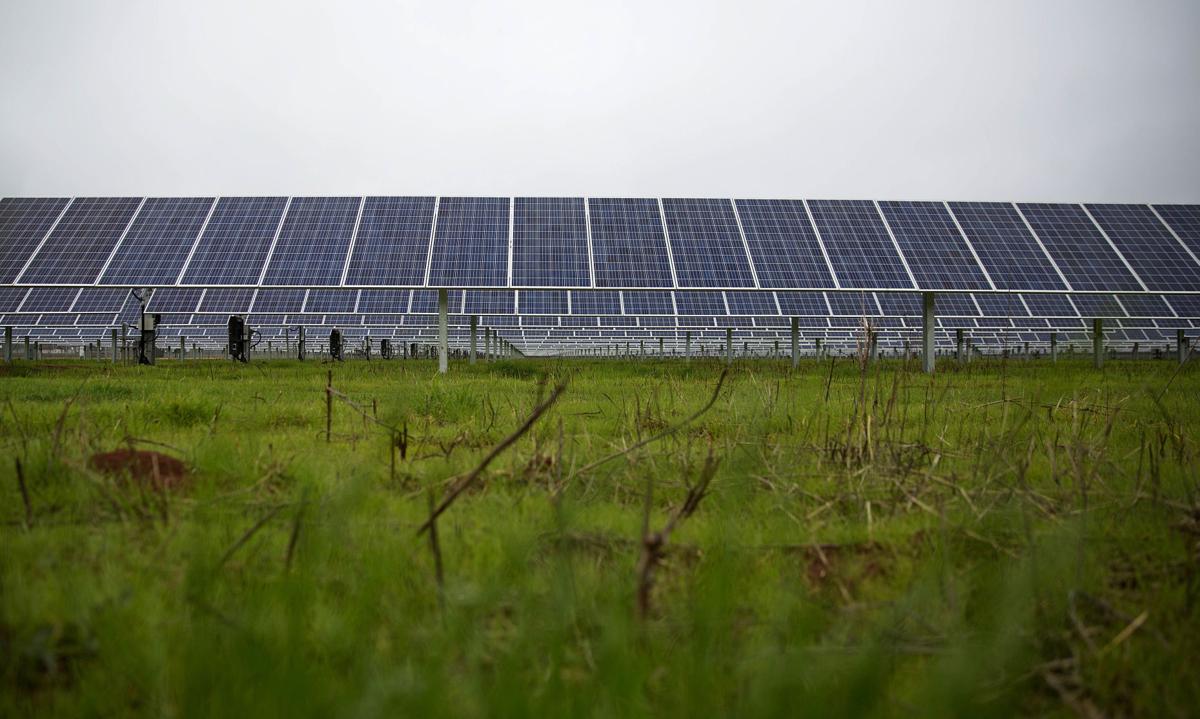 Four professors at the University of Wyoming expected their research on solar panels and solar car batteries to increase energy efficiency by about 4 percent. They were a little off.
Adding magnesium atoms to solar cells boosted energy conversion by an average of 300 percent, according to their research, recently published in Applied Physics Letters. At best, the magnesium addition increased efficiency by 700 percent.
While some states, like Colorado, have large solar fields supplying industry-scale electricity to homes and businesses, energy from the sun in Wyoming is largely relegated to individual homes and ranches far out on the prairie. That may change, as solar technology research moves away from institutions like UW and becomes more readily available for commercial use.
You have free articles remaining.
Their study could be revolutionary, they say, but its advantages are also mundane.
"A farmer may need a water pump in a remote area to water his livestock," explained Dahnovsky, one of the study's authors and a professor in the Department of Physics and Astronomy. "If there's no electricity, he may use solar cells to power the water pump."
Better solar technology has obvious ramifications in the electricity market, where building renewable generation, like wind farms, has fallen in cost. Solar is not yet a cheap resource for wide scale development, though as researchers find better ways of harnessing the sun's power, its costs are also expected to drop.
Support for solar energy can be complicated in states like Wyoming, generally loyal to traditional fuel sources like coal and natural gas because the state produces large quantities of those resources and depends on their revenue. But in a bid for diversification and to take advantage of growing renewable industries, support for solar and wind power has grown in the state.
If solar development becomes cheap enough, it too may find a place on the Wyoming landscape, experts say.
For now, solar serves homes and communities in Wyoming's rural areas, cut off from reliable electricity access.
The professors' research was funded by the U.S. Department of Energy's Office of Basic Energy Sciences, via UW's EPSCoR program, which encourages nationally competitive research and diversity in STEM fields.
Follow energy reporter Heather Richards on Twitter @hroxaner