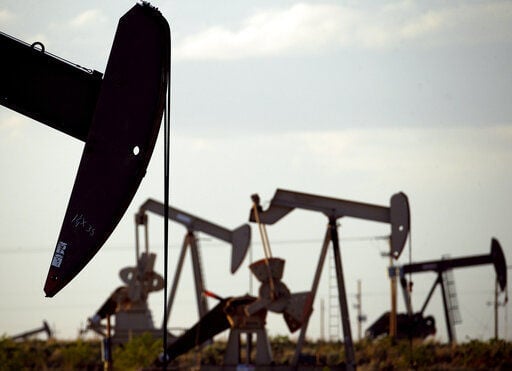 When Wyoming drivers hit the pumps over Labor Day weekend, gas prices were shockingly low. But the rosy summertime boon for consumers came to a halt over the weekend when oil prices climbed 20 percent.
Brent crude, a global marker for oil, temporarily reached $71.00 a barrel. It ended Sunday at $60.22. West Texas Intermediate, a U.S. benchmark, hit $63.
For the average Wyoming consumer, the price hike – depending on how long it persists – might hurt. For major oil producers, it could be a welcomed boost after months of cratering prices. But the disruption may also pass relatively soon, several analysts said.
"Shale production is going to a big winner from all this," said Jim Krane, a Middle East oil analyst at Rice University's Baker Institute.
But the jump in oil prices may not be the best indicator of what's to come, he added.
"I think the price spike is more of an emotional reaction to the scale and success of the attack, rather than a direct result of the shortage in supply," Krane said.
The attack comes at a time when the world holds a cushy amount of oil in reserve. The Organization of the Petroleum Exporting Countries has been battling with oversupply for months. The U.S. Strategic Petroleum Reserve has about 645 million barrels of oil set aside for emergencies, according to the Energy Information Administration.
"If you were going to take five billion barrels out of global oil markets, the present time is not a bad time to do it," Krane said. "The world is oversupplied with oil right now."
Security concerns mount
This is not the first time Saudi Arabia's major processing plant, Abqaiq, has been targeted. In 2006, the al-Qaeda terrorist network attempted to bomb the facility. Though the attack was unsuccessful, global oil prices also dramatically increased.
The direct cause of Saturday's drone attack is still being debated. The Houthi militia in Yemen, a country bordering Saudi Arabia, claimed responsibility for the destruction.
U.S. and Saudi officials contend Iran and Iran-backed militia groups were behind it. Saudi Arabia has been engaged in a U.S.-backed war in Yemen since 2015, resulting in some 7,000 deaths, according to the United Nations.
The attack ultimately revealed the relative vulnerability of oil facilities around the world to future attacks, said Clark Williams-Derry, director of energy finance at the Sightline Institute, an environmental think tank.
"It's likely to raise security concerns about the globe's oil supply chain," he said. "Endemic to the oil economy is this kind of fragility, and its ability to be disrupted by shock."
Producing nations may be weary of possible strikes on key energy hubs and bulk up on security, he said. That bakes in higher costs for oil.
To Chuck Mason, a University of Wyoming economics professor studying petroleum and natural gas, the immediate impact on Wyoming producers and consumers will likely be minor. But the attack does open the door to conversations on security, he noted.
"If this (attack) is the only thing that ever happens... there will be some ringing of hands, and it will pass," Mason said. "But if this is just the tip of the iceberg, all bets are off. If there is another drone strike in a week or two – that will really rattle crude markets."
Wyoming's Sinclair Oil Company seemed nonplussed by the weekend's events.
"We don't anticipate that the events in the Middle East over the weekend will have any material impacts on the business," said Adam Suess, vice president of government relations. "The primary reason for that is the majority of the company's crude comes from North America and it's sold in North America."
Despite boasting fields replete with shale deposits, Wyoming is not a major enough player in the oil economy to make a real dent in global production, several experts said.
The state's production makes up a relatively small portion of oil supply compared to hot spots like the Permian Basin, which stretches across Texas and New Mexico, or the Bakken Formation in North Dakota.
But that's not to say a state with a resource-dependent economy and low energy demand like Wyoming won't be insulated if oil prices do continue to stay high.
What's more, if additional uncertainty hits the global market, or rebuilding takes longer than expected in Saudi Arabia, the appetite for oil production could swell.
U.S. oil production has hummed along at record-high levels for several years thanks to technological advances in fracking, or horizontal drilling. Wyoming's coffers have benefited from hefty mineral royalties associated with the boom.
"(The attack) sends another signal to U.S. producers to ramp up fracking again," Williams-Derry said. "For the past few months we've seen signs that the industry has flattened out... a price shock basically says to U.S. producers, 'okay, time to get back onto the horse.'"
The business news you need
With a weekly newsletter looking back at local history.