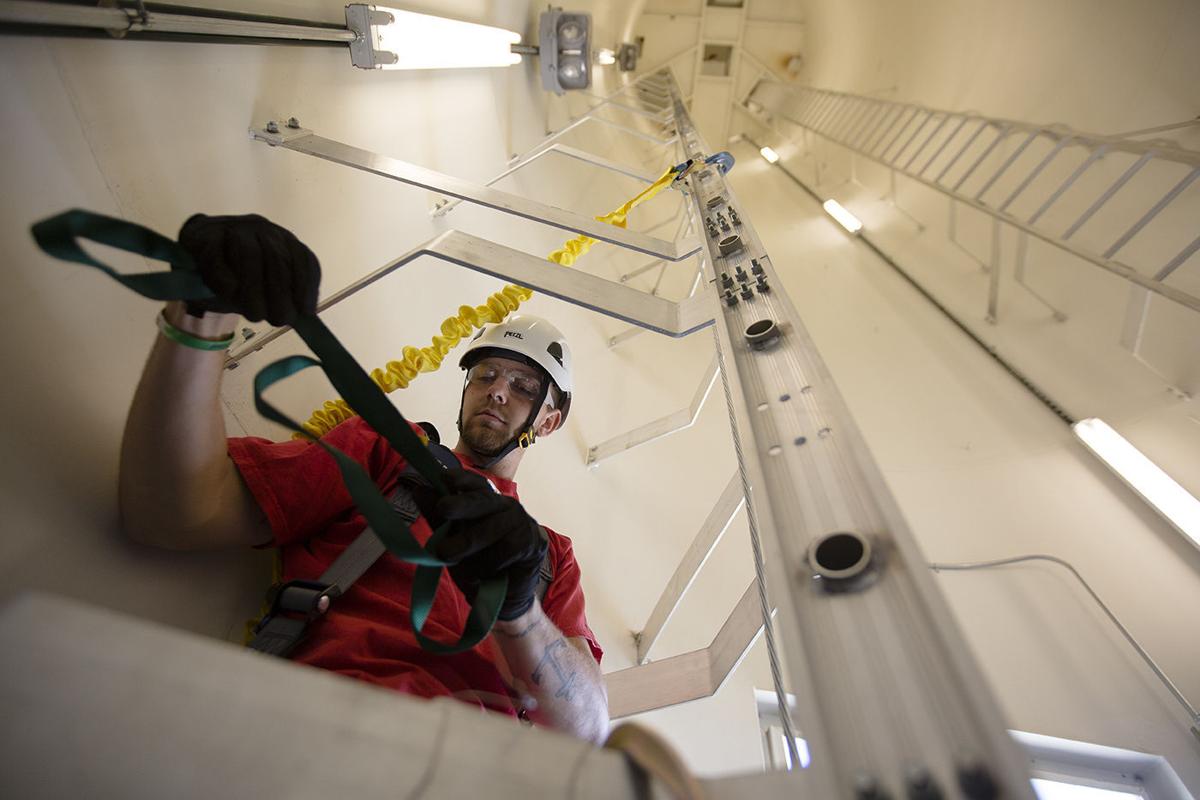 There are times when Wyoming has been a really good place to work. The lows have always been low, but when the extractive industries of coal, oil and gas are booming, Wyoming is rich with high-paying jobs in the coal mines and oil fields.
But fossil fuels have fallen, and they aren't rebounding. Even the verbiage has changed. It's no longer a bust — it's a permanent decline. Every year, those lucrative jobs are fewer and farther between.
Retraining of Wyoming's energy workers has become a focal point for lawmakers and industry experts, who see potential for both calamity and possibility in the state's changing job market.
***
As rising U.S. demand for low-carbon energy displaces the traditional fuels that underpin the state economy, the coal, oil and natural gas jobs that have sustained Wyoming families for generations, and the communities built around them, are at risk.
Many national clean energy advocates have called for an industry-wide transition of fossil fuel workers to similarly compensated jobs in the renewable sector. Experts say it's not that simple — and argue that existing programs don't do enough to help workers find jobs comparable to the ones they're leaving behind.
When those fossil fuel jobs disappear, "people lose not only the ability to provide for their own future, but to provide for the future of their family," said Lee Anderson, director of governmental affairs for the Utility Workers Union of America. "These are folks that have some of the best blue-collar jobs in the economy."
Researchers studying the transition to clean energy point to a few key criteria they say will give workers the tools to make the shift on their own terms.
According to Daniel Raimi, a fellow at environmental research nonprofit Resources for the Future and a lecturer in public policy at the University of Michigan, advance warning and comprehensive financial support are necessary to support workers moving from one industry to another.
By ensuring that workers are notified of job losses well before they happen, funding apprenticeships as well as two- and four-year re-education programs, and replacing lost wages and benefits for the duration of that retraining, policymakers can enable workers to make long-term decisions, rather than focusing on meeting their immediate needs, Raimi said.
Some of Wyoming's laid-off coal workers, with help from their local workforce centers, have successfully made the jump to other fields, like commercial driving, welding and nursing. Others never sought out that support — likely because they didn't know about the resources available to them, said Ty Stockton, communications manager for the Wyoming Department of Workforce Services.
Sarah Schneider, a workforce training specialist at Casper College, agreed that often one of the largest barriers to getting a person retrained is that they don't know the programs exist.
Part of her job is to promote the training programs the college offers within the existing industry. So when it offers a child care certification, the college promotes the program among people who already work at local daycares, for example.
But not all fossil fuel workers are ready to leave the industry. Faced with limited options, they instead leave their communities, sometimes even moving out-of-state for work.
"A lot of the folks who work in the coal industry, they like their jobs, and they want to continue to work in coal," Stockton said. "So then maybe, rather than learning a new skill or a new trade or a new career, they may be going to a different coal plant or a coal mine or something in the coal industry somewhere else."
Researchers say that much of the transitional support needed for equitable retraining would need to come from the federal government. But they believe that policymakers at the state and local level also carry some responsibility.
One strategy that's been considered in Wyoming is industry-supported scholarships for adult workers that fund two- and four-year degrees in growing fields within the state, enabling workers to meet emerging demands in their own communities — a concept backed by Rob Hill, public policy chairman for the Wyoming Association for Career and Technical Education.
"When people are moving from a position that was formerly a high-paying one and reinvesting time and energy and resources into a new career, we know that there's a cost, and that's why supporting them is an investment in our future," Hill said.
Schneider offered a personal anecdote to explain how versatile the training opportunities can be.
"A very highly decorated mechanic came and asked this supervisor if he could sign up for some classes, and this supervisor is looking at him like, 'You have every mechanical certification on the planet, what else could we possibly train you in, you're the best of the best.'" Schneider said. "Well, you know what he wanted, he wanted keyboarding because everything had gone to putting in all of their mechanics reports and invoices, everything had gone to doing it on a tablet or a laptop … and it was taking him hours every night."
Programs for adult learners, which usually means folks who have aged out of qualifying for typical college scholarships and don't have any post-secondary degree, have gained momentum in the state.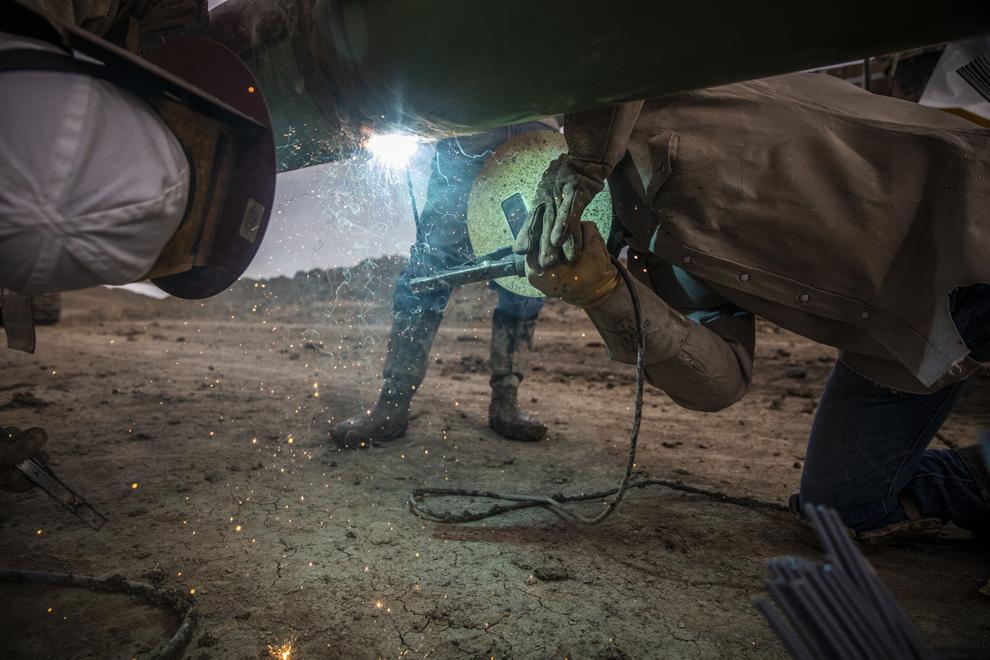 Schneider explained there are a number of scholarships people can apply for, but there are also grants businesses can use to train current or prospective employees.
For many laid-off workers, Wyoming's workforce centers, which offer resources to all job seekers, serve as hubs for re-employment support.
"We don't ever choose a training opportunity for them," said Meri Thompson, manager of the Casper and Douglas workforce centers. "What we try to do is work with them to do counseling and guidance, really focusing on researching community needs across Wyoming to see if there are career opportunities that they're interested in that they have the skillset for."
But some of the resources available to workers are ironically also tied up in the state's extractive economy. The Wyoming Works program sought to help adults gain credentials to get better paying jobs. It was created in 2019, and in 2021 was among dozens of programs to lose funding amid state budget cuts.
Those who have lost jobs through no fault of their own can qualify for federal aid under the Workforce Innovation and Opportunity Act, which primarily covers retraining costs. For the most part, recipients are still responsible for handling their own living expenses.
***
Experts suggest people who have been laid off or who are looking to switch careers shouldn't automatically pick the fastest training program.
When people complete short-term training programs, they're often faced with options less desirable than the jobs they lost.
"What happens is that people rush to the quickest paycheck they can get themselves back to, right, because why wouldn't they," Anderson said. "They still have bills to pay, they need to get back on health care coverage, etc. Unfortunately, that isn't necessarily the best option, to do the quickest-to-get option."
Part of the challenge is timing: By the time someone's been laid off, they've lost the ability to determine a path forward on their own terms, said Chauffe Schirmer, a national representative for the Utility Workers Union of America and a former employee of Wyoming's Jim Bridger power plant.
"People make decisions to move and relocate hastily. They make decisions to take jobs hastily that then make it harder for them to get the training for what might be their ultimate goal," Schirmer said.
But access to longer programs is often difficult for people who have been in the workforce for a while. They don't qualify for most scholarships, and often have families and can't afford to not work full time for the duration of a degree program.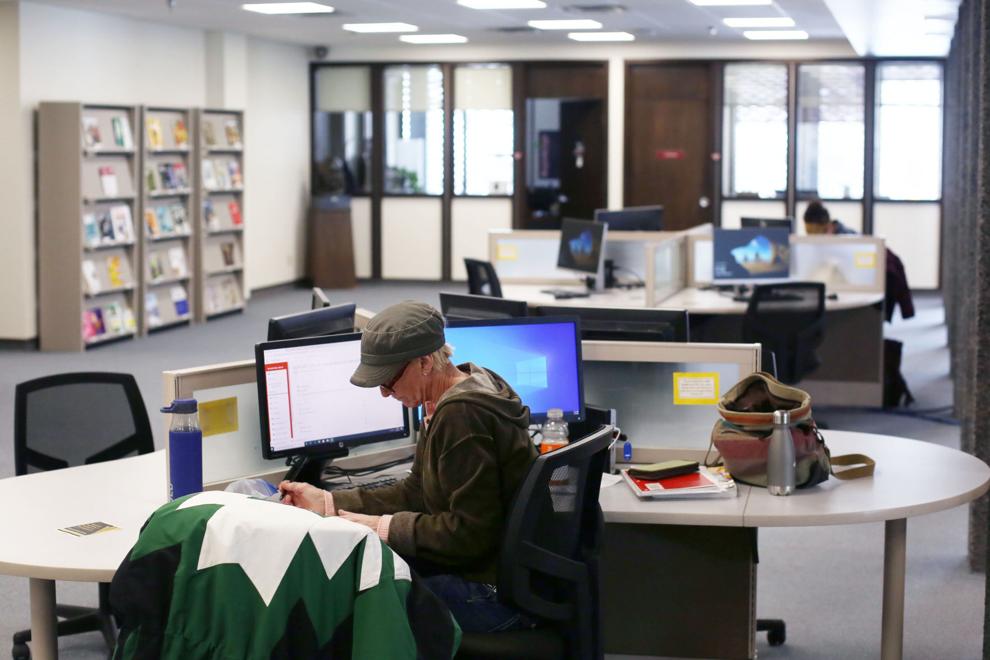 A handful of lawmakers have for the past several years attempted to create a state-sponsored scholarship specifically for adult learners 24 years and older called the "Wyoming's Tomorrow Scholarship."
The proposal has died in the Legislature each time, but did catch the ear of Mary Ellbogen, president of the Wyoming-focused John P. Ellbogen Foundation. That foundation has created a scholarship to mirror the lawmakers' proposal. In its first year, the scholarship awarded $500,000 across eight community colleges to assist adults looking to better their situations — families particularly.
"We want to keep people here who want to stay here," said Becca Steinhoff, executive director of the foundation.
They're hoping offering support to a targeted group of people helps accomplish that. The scholarship is meant for people who are too old to access the state's Hathaway Scholarship, which is geared toward high school students.
The scholarship requires that applicants be residents of the state for at least three years. "We wanted to target students who had been here and who hopefully will want to stay here," Steinhoff said.
Eight community colleges were given the scholarships on the condition the students receiving the money be in programs with a high likelihood of employment. Generally, those fell under business, health care and the trades.
Transitioning away from traditional fossil fuels, which many experts agree is the eventual reality for the state, does not necessarily mean all of those workers will find jobs on wind fields or solar farms.
"The number of jobs that it takes to run and maintain a coal-fired power plant unit, like we have several of here in Wyoming, is very different than the number of workers it takes to maintain a field of wind turbines," Schirmer said. "And if we don't recognize that, then we are leaving a huge percentage of the workers just out in the cold."
Instead, experts say, Wyoming needs to identify its comparative advantage — the industry, or industries, that will bolster its economy in the future — and equip new and transitioning workers with the necessary tools.
There are different ideas on how to do that across the state. The University of Wyoming has launched several entrepreneurship programs statewide. A Casper economic diversification organization is touting ideas like tapping aerospace, defense and biotechnological futures.
Many state leaders hope to turn Wyoming into a hub for emerging technologies like carbon capture and blue hydrogen, the type generated using natural gas. Still, a shift away from traditional fossil fuel use will likely require an economic restructuring away from the state's past reliance on severance taxes from fossil fuel extraction, Raimi said.
"There's no income tax in Wyoming," he said. "There are relatively low taxes for people on other sources, and that's because coal, oil and gas have been paying the way. But that can't last forever. And so the sooner the state starts to diversify its economy and diversify its revenue sources, the better."