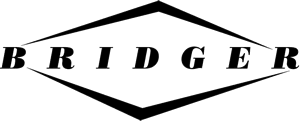 LUSK (WNE) — Bridger Pipeline, LLC has begun construction of a crude oil pipeline that will run from Guernsey, through Goshen County and run the length of Niobrara County before reaching its final destination in Hulett.
The Equality Pipeline is a 20-inch diameter pipeline designed to transport crude oil from the Bakken to an established hub in Guernsey, according to the pipeline's website.
You have free articles remaining.
The Equality Pipeline will run for 120 miles across Wyoming, and is expected to transport up to 200,000 barrels of crude oil per day.
According to a press release issued by Bridger, the company's focus during the construction of the pipeline will be on safety.
"Everyone needs to do their job, get it done on time, on budget, and above all, do it safely," Bridger Vice President Tad True said. "There are no shortcuts here."
Construction of the pipeline will begin in Guernsey and proceed north. The Equality Pipeline is expected to be in service by 2021. The purpose, True said in a press release earlier this year, is to help producers get their products on the market quicker.