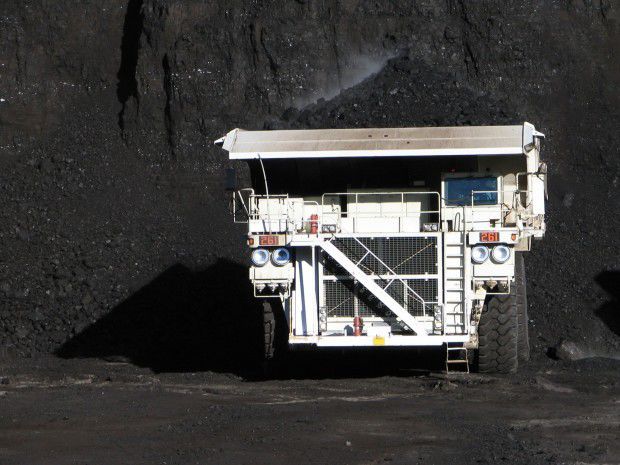 Cloud Peak Energy, one of Wyoming's largest coal producers, will close its Gillette office due to the "challenging" market.
Employees will be moved to the Cordero Rojo mine site just south of the city or the Antelope mine offices near Wright.
In a note to employees on May 24, CEO Colin Marshall said there was unused space in both the Gillette office and an office in Broomfield, Colorado. The closures will help cut overhead.
"As you are aware, the coal industry continues to be very challenging with reduced domestic demand, overcapacity and associated low prices, making it hard to make a decent financial return," Marshall wrote.
The Gillette-based company has three mines operating in the Powder River Basin, two of which are in Wyoming. The Wyoming operations, Antelope and Cordero Rojo, "will increasingly be run as one operation with many support staff covering both mines," Marshall wrote.
The CEO noted that such changes can leave a sense of uncertainty for employees but asked for "understanding as these are moves that are necessary to make to keep our company viable."
Wyoming's coal industry has passed through a difficult period in the last two and a half years. Low natural gas prices damaged coal's dominance in the electricity sector and bad bets by some coal firms led to bankruptcies.
Wyoming industry lost nearly 1,000 miners during the downturn. In 2017, only five full-time jobs at mine companies returned.
As noted by Marshall, coal continues to struggle due to lower demand.
Though production across the Powder River Basin starting this year was comparable to early 2017, some mines are faring better than others.
Earlier this year, one of the largest surface mines in the country, Black Thunder outside of Wright, announced it would cut production by 15 million tons.
Cloud Peak's Cordero Rojo mine, meanwhile, went from producing 9 million tons in the fourth quarter of 2014 to 3.9 million tons in the fourth quarter of last year.
Follow energy reporter Heather Richards on Twitter @hroxaner