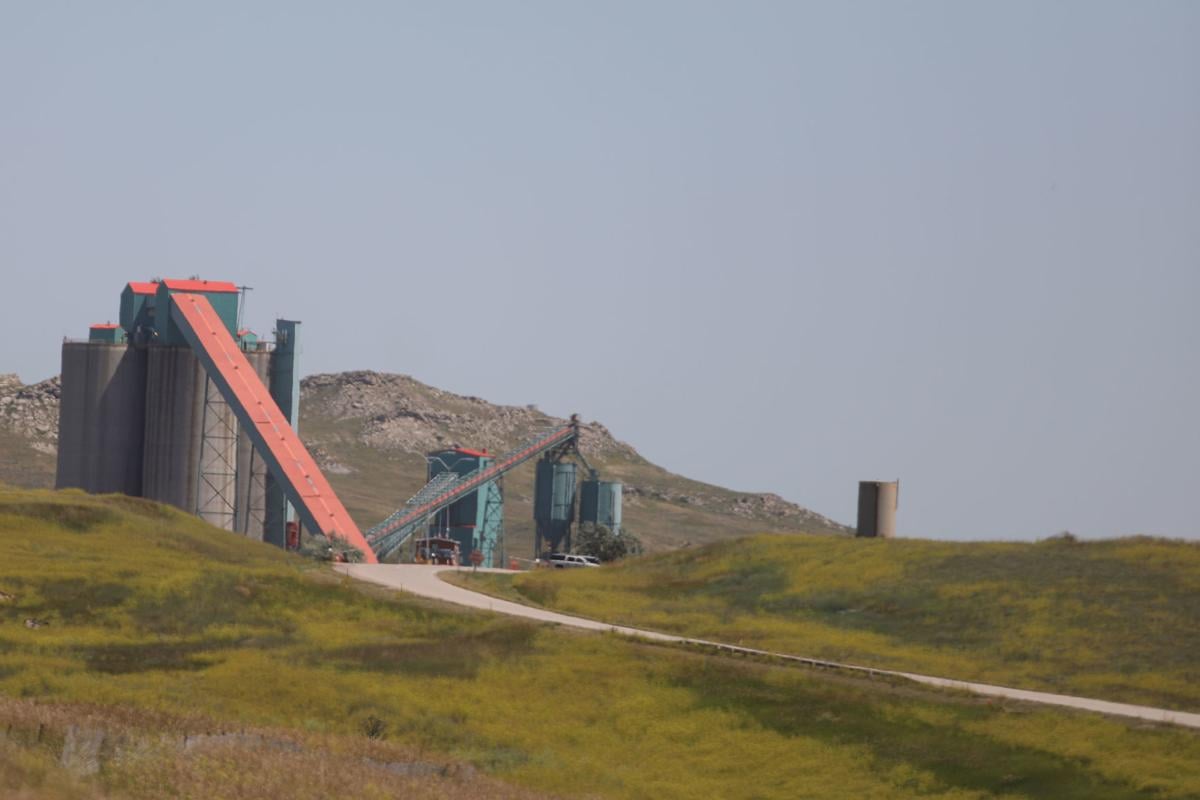 A pair of coal firms operating some of the country's largest mines in Wyoming received millions of dollars in federal aid to help the companies maintain operations and employees during the COVID-19 pandemic.
Data released by the Small Business Administration on Monday revealed the two newest coal operators to enter Wyoming's Powder River Basin — Eagle Specialty Materials and Navajo Transitional Energy Company — each received between $5 million and $10 million in forgivable loans through the Paycheck Protection Program, or PPP, this year. The federal agency made the data publicly available on Monday after journalists fought to obtain the documents through public records requests. The agency only disclosed the names of businesses that received over $150,000.
Congress established the small business relief program this spring to help companies and nonprofits weather the economic recession fueled by the coronavirus outbreak. The government defined "small businesses" as companies employing less than 500 people. The 4.9 million loans extended to businesses across the country through the initiative averaged $100,000.
Though mining advocates welcomed the millions of dollars in relief flowing to Wyoming coal operators, taxpayer accountability groups grumbled at the distribution of aid to a corporations they claim did not need it.
"We've had several mining operators that have applied and received some PPP funding," Executive Director of the Wyoming Mining Association Travis Deti told the Star-Tribune during a phone interview. "The goal of the program was to keep people on the payrolls and these operators were qualified and eligible. They took advantage of a program to keep people on the payroll. That's really all there is to it."
Navajo Transitional Energy Company, or NTEC, assumed ownership of the Antelope and Cordero Rojo mines in Wyoming and the Spring Creek mine in Montana from bankrupt coal firm Cloud Peak Energy last year. It's unclear if the federal aid went to support any of the company's three Powder River Basin mines. That's because NTEC also owns a mine on Navajo Nation territory. A spokeswoman for NTEC declined to comment on the matter.
New coal company Eagle Specialty Materials operates the Belle Ayr and Eagle Butte coal mines in Wyoming, formerly owned by the bankrupt firm Blackjewel. Though no announcements of worker layoffs has been made, interviews with miners at the two facilities indicate some workers' hours have been cut this year to adapt to a slowdown in production.
Eagle Specialty Materials CEO John McNab did not immediately respond to requests for comment.
In a March letter addressed to President Donald Trump and congressional leadership, the National Mining Association had urged federal officials to relieve coal companies of obligatory royalties and other fees in order to maintain healthy cash flow and keep coal mines running.
But some citizen groups have been skeptical of the aid falling in coal company pockets. Critics questioned if corporations, like those running some of the nation's largest coal mines, should even qualify for the aid, which lawmakers intended to dedicate to small businesses across the country.
"NTEC in particular is the third largest coal company in the nation," said Shannon Anderson, a staff attorney with the landowner organization, Powder River Basin Resource Council. "That doesn't seem like a small business."
"These (coal) companies were struggling prior to COVID-19," Anderson added. "Certainly COVID-19 has exacerbated the coal industry's troubles, but those started long before the pandemic and it seems to be taking advantage of a program that was designed for somebody else."
Coal operators in Wyoming have been facing troubling declines in production for years, as utility companies pivot to less expensive renewable energy sources and natural gas.
A decade ago, during the peak of the Powder River Basin, the region produced over 400 million tons of the commodity. By 2019, the basin's mines pumped out much less — just 267 million tons.
In addition to coal operators, uranium and bentonite firms with operations in Wyoming also received relief from the federal government through the PPP.
"We cannot overstate the importance of these funds to our ability to retain the highly trained operational staff we have strived so hard to keep onboard," Ur-Energy CEO Jeff Klenda, said in a company report published in April.