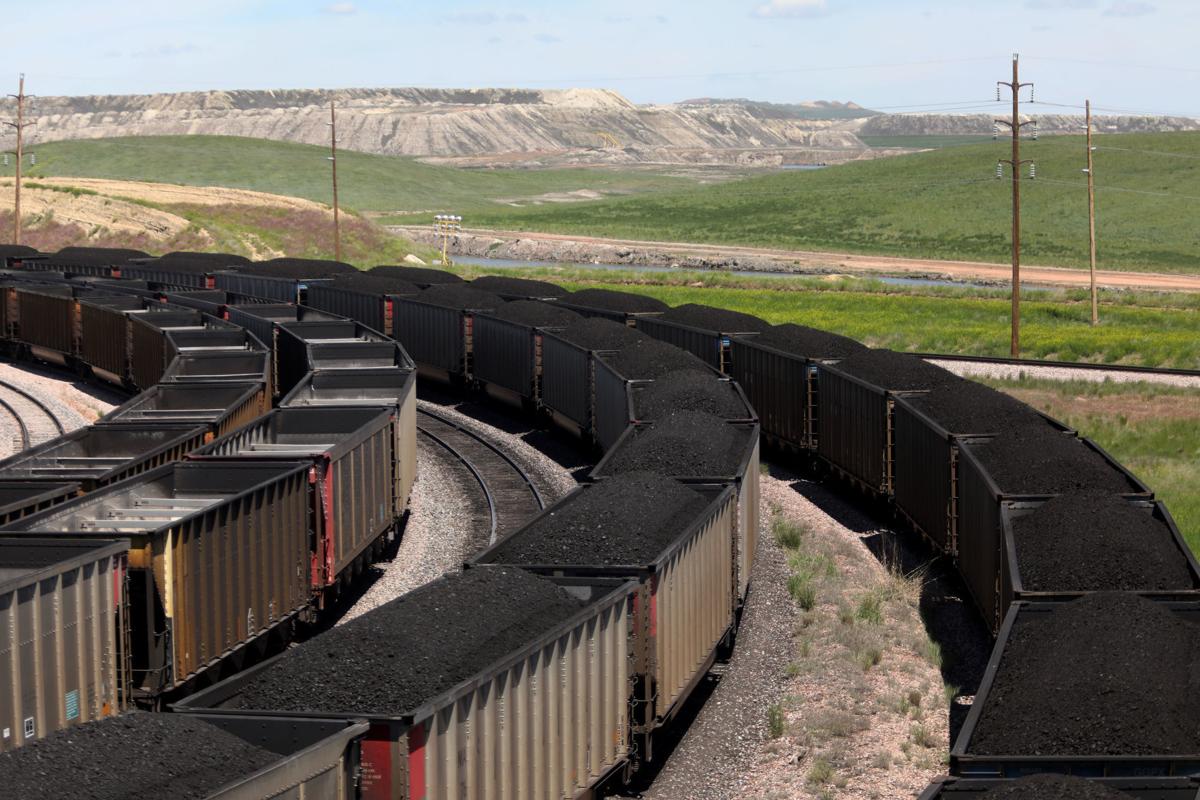 Coal production in Wyoming contracted yet again during this year's second quarter, as the COVID-19 pandemic zapped demand and customers continued to transition to natural gas and renewable energy sources for electricity production.
Nonetheless, the forecast looks ominous for Wyoming coal country. If the current rates of decline persist through the duration of this year, the state could witness the most substantial loss in coal production on a percentage basis since modern day coal mining began in the Powder River Basin, said University of Wyoming economist Rob Godby.
Since reaching a record-high in 2008, coal mining nationwide has been on a steady decline. Last year, U.S. production volumes reached their lowest since 1975, according to the Energy Information Administration.
A decade ago, during the peak of the Powder River Basin, Wyoming's coal epicenter produced over 400 million tons of the commodity. But in 2019, the basin's mines pumped out much less — just 267 million tons.
Initial weekly coal production data collected by the Energy Information Administration shows this downward trend continuing unabated.
"For the entire second quarter weekly shipments lagged 2019 levels by over 34% based on initial Energy Inforamtion Administration production estimates," Godby explained to the Star-Tribune. He closely tracks the agency's weekly coal production reports.
In comparison, during the initial three months of the year, weekly coal production lagged an average of 11% behind 2019 volumes.
"Most of this acceleration in reduced coal output was due to the impact of COVID-19 (pandemic) on electricity demand nationally, and the resulting reduction in coal production in the (Powder River Basin)," Godby added.
Data for the first half of this year shows coal production lagging 31 million tons behind last year.
Losses in coal country have steep consequences for the state — exacerbating unemployment and accelerating revenue shortfalls. One in 10 jobs in the Powder River Basin depends on coal, according to 2015 research from the University of Wyoming.
Since the COVID-19 pandemic picked up pace in March in Wyoming, coal companies have laid off or furloughed 557 employees across the state. Some companies have offered early retirement packages to aid in their workforce reduction efforts too. The railroad industry, responsible for shipping the basin's coal to customers, has also been hit by the pandemic. BNSF Railway laid off 130 workers earlier this year.
A look at Blackjewel's bankruptcy and mine closures in Wyoming's Powder River Basin
The company filed for bankruptcy on July 1 and abruptly shuttered its two Campbell County mines. Those mines remain closed more than a month later.
The business news you need
With a weekly newsletter looking back at local history.