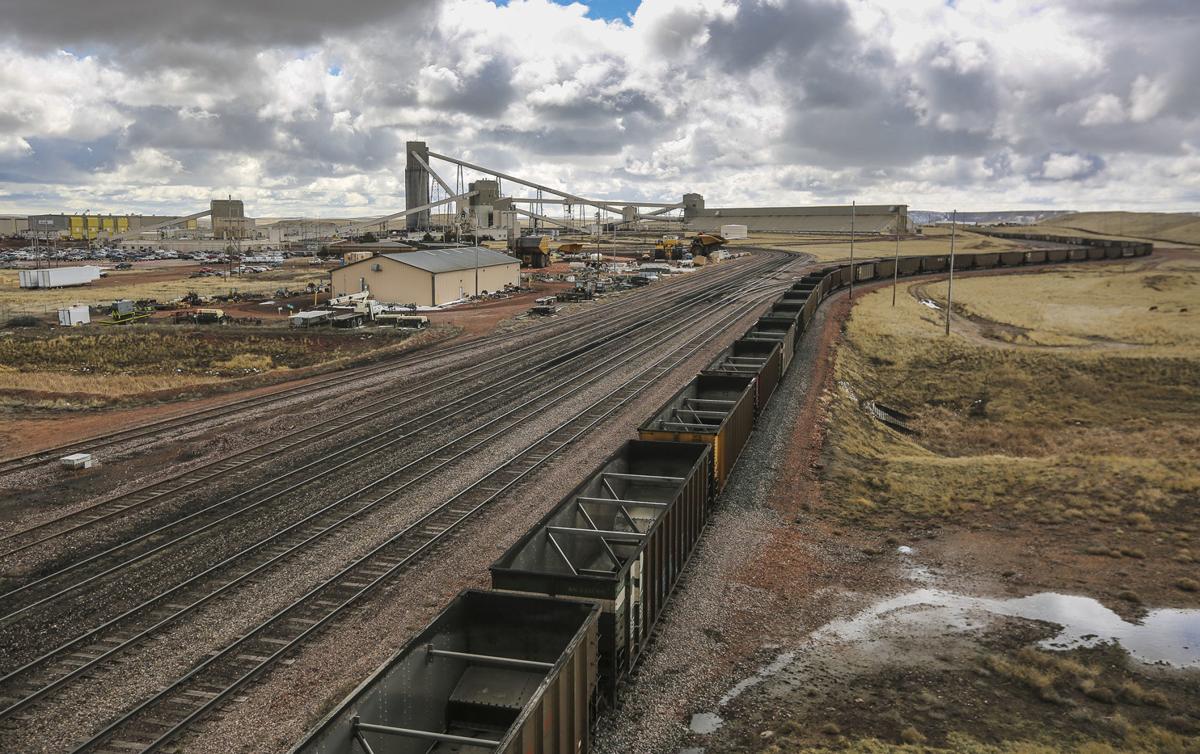 Wyoming continues to forge ahead in its lawsuit against Washington, alleging the state unconstitutionally blocked a proposed coal export terminal.
Gov. Mark Gordon submitted a reply brief Tuesday to the U.S. Supreme Court, reasserting Washington unlawfully regulated interstate commerce when it denied necessary water quality certifications to the company proposing to build the Millennium Bulk Terminal in Longview, Washington. The state violated the Dormant Commerce Clause and Foreign Commerce Clause of the U.S. Constitution, the two coal-producing states maintain.
"This discriminatory action by another state limits our ability to ship low-sulfur coal to buyers overseas," Gordon said in a statement Tuesday. "These exports would generate hundreds of millions of dollars in critical state revenue each year, employ hundreds of people, and replace dirtier coal that is mined with fewer environmental and labor regulations."
"But ultimately, this suit is not just about coal — it is about a precedent that would allow coastal states to arbitrarily deny access to interior states," Gordon added.
The reply brief came in response to another brief submitted by Washington. The defendant opposed the Wyoming and Montana motion, saying the issues raised by the plaintiffs lacked merit and were already being litigated in lower courts.
The proposed export terminal would allow Montana and Wyoming to export more Powder River Basin coal to other countries during a time when domestic demand for the commodity wanes. If the project is completed, it would be the largest coal export terminal in North America.
But the effort to bring the Millennium Bulk Terminal along the Columbia River to fruition has hit several major hurdles.
In 2017, the Washington Department of Ecology declined to extend a necessary water certification under the Clean Water Act due to what it identified as "unavoidable and significant adverse environmental impacts from the construction and operation of the proposed terminal," according to court documents. After the company appealed, the state's Pollution Control Hearings Board upheld the department's decision.
To Wyoming and Montana, this specific certification was denied "with prejudice," on political grounds instead of environmental grounds, according to court documents.
In addition, the Washington Department of Natural Resources denied the company the ability to sublease state-owned aquatic land where part the proposed facility would be built. What's more, the county also voted not to grant conditional use and development permits to the company. Though a hearings board and Washington Court of Appeals affirmed the county's decision, a petition to review the decision, filed by the company this year, is pending in the Washington Supreme Court.
Wyoming and Montana filed the original motion in the U.S. Supreme Court, bypassing lower courts and asking the highest court to accept an original action against the state of Washington.
The Supreme Court will now decide if it will accept the case. If it does, the case will likely go through pretrial proceedings.