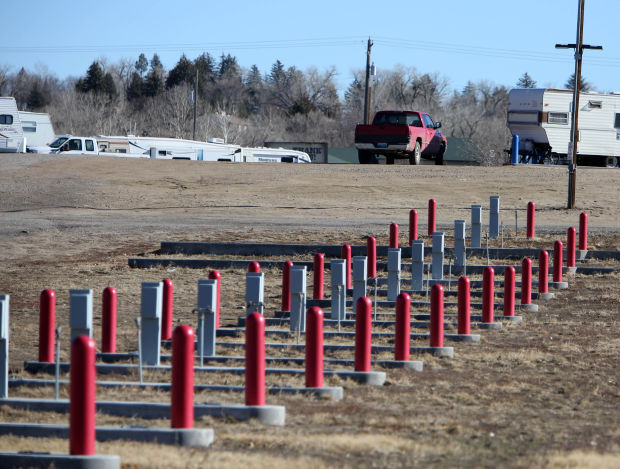 The impact of falling oil prices on Wyoming's economy came into sharp focus Friday after the U.S. Bureau of Labor Statistics released figures showing the state's mining sector has shed about 1,300 jobs since December.
News of layoffs at companies like Halliburton and Baker Hughes has buffeted the state for months, as crude prices continued to fall and drilling firms idled rigs.
But the extent of the damage was unclear until Friday's release. Wyoming's mining and logging sector fell from 27,200 jobs in December to 25,900 in February. That was down 4.4 percent from February, 2014. The vast majority of those job losses came in oil and gas.
State statistics confirmed the trend. Unemployment claims in the natural resource and mining sector jumped from nearly 270 in December to more than 906 in February.
If there is a silver lining to the numbers, it is that job losses now appear limited to the mining sector. Leisure and hospitality and construction have both added jobs in recent months.
However, it is unclear how long that trend will persist. Analysts said it will likely depend on the duration's of oil's current slump. Other sectors may feel the pinch if oil prices stay low and laid off oil workers cut back their discretionary spending, they said.
"We may see more of an impact of that a few months down the road," said Jim Robinson, an economist at the state Department of Administration and Information's Economic Analysis Division.
Wyoming's rig count has been dropping for months. The 15 rigs drilling for oil the week of March 27 was down from the 34 recorded the same week last year, according to Baker Hughes.
That decline was mirrored by a drop in oil field services jobs. Employment in the sector was 11,800 in February, down from 12,900 a year ago. White collar jobs in oil and gas extraction was largely unchanged compared to the previous year at 4,500.
Coal added 100 jobs compared to a year ago, increasing from 6,500 to 6,600.
Wyoming's unemployment rate remained unchanged between January and February at 4 percent, and actually decreased slightly from the 4.3 percent posted in February of 2014.
But that appeared to partly reflect a contraction in the state's workforce, which declined from roughly 304,700 jobs in December to 303,954 jobs in January.
"When we see unemployment decrease over the same period, most of the decrease is because people have given up on their job search rather than gone to work," said David Bullard, an economist for the state Department of Workforce Services' Office of Research and Planning.
Other sectors of the economy also appeared to offset some of the losses in oil and gas.
"We're seeing the layoffs in the oil and gas sector, but they don't appear to be affecting statewide total unemployment," Bullard said. "At this point, they are not large enough to move the unemployment rate."
Service jobs, led by the leisure and hospitality and professional and business services sectors, have added 5,100 jobs in the last 12 months, Robinson noted.
At the same time, good producing segments of the economy, which includes mining, lost 700 jobs.
Follow energy reporter Benjamin Storrow on Twitter @bstorrow