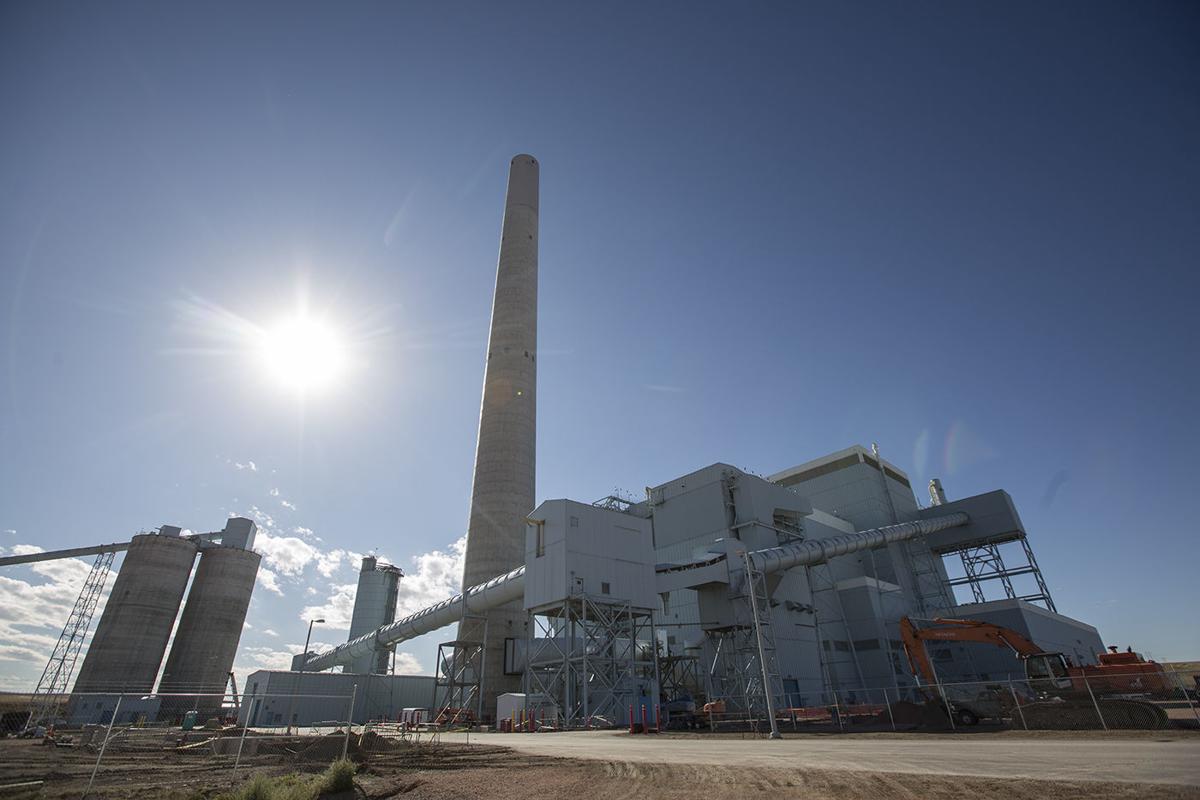 The future is not looking bright for coal. As the industry in Wyoming tumbles, lawmakers are scrambling to prepare the state for a forthcoming domino effect of coal-fired power plant retirements.
National demand for thermal coal, mainly used to produce electricity, has continued to sink. Utilities have pivoted away from coal to cheaper natural gas and renewable energy sources that save ratepayers money. Last month, Moody's Investors Service forecast Powder River Basin coal production will slip even more next year and catalyze "at least a few" coal mine closures.
This comes as Wyoming's leading utility company plans to shutter two-thirds of its national coal fleet by 2030. To ensure ratepayers the lowest cost electricity in the coming decades, units at Naughton in Kemmerer, Jim Bridger near Rock Springs and Dave Johnston in Glenrock will be on the chopping block. PacifiCorp will first retire Jim Bridger's unit 1 in 2023.
For decades, utility commissions have regulated the private companies providing electricity with the goal of maintaining a healthy energy grid, buoying the economy and protecting consumers' pocket books.
But state officials are not giving up without a fight, and many think the state's largest utility has outstanding obligations as coal-fired power plant sunset.
This year, Gov. Mark Gordon signed into law Senate File 159. Under the new law, utility companies must undertake a "good faith effort" to sell coal-fired power plant units to interested buyers before shutting them down. At best, the law could be a saving grace for coal-dependent communities, at worst a logistical nightmare. That's according to a series of comments compiled by the Public Service Commission. The regulatory board is now drafting the rules that will enable a smooth implementation of Senate File 159.
In its 22-page comment, the utility company Rocky Mountain Power underscored the myriad challenges both the company and state could face under the new law.
For instance, coal-fired power plant facilities in Wyoming are often composed of multiple units. A utility could attempt to sell off each unit one at a time, a scenario that could pose substantial problems down the road. Under fractured ownership, conflict over which owner maintains responsibility over a plethora of outstanding environmental, labor or legal liabilities could bubble up, several comments noted.
"Managing a jointly owned unit with a new purchaser will be challenging," commented Joelle Steward, vice president of regulation at Rocky Mountain Power.
What's more, an interested purchaser will need to prove it can cover the associated costs and risks of the aging unit.
"We're dealing with a distressed asset, something that could maybe be worth something to somebody, but it's going to take some risk and speculation on the part of the new buyer," said Shannon Anderson, an attorney with the Powder River Basin Resource Council, a group representing landowners. "We're worried ... that potential buyers won't have a proven track record of operating a coal plant. And with that in mind, we're worried about a likely scenario where a coal plant could be orphaned, mothballed, idled or left on the landscape unreclaimed."
The group and others are pressing the commission to require new purchasers, including non-utility companies, to obtain a bond or financial assurance backed by a third-party to cover future cleanup obligations, labor-related liabilities or other risks.
But not all comments were laden with concern.
Glenrock Energy, a Casper-based oil company, has expressed interest in reviving the Dave Johnston power plant in Glenrock (set for retirement in 2027). The company hopes to transform the facility into a site for carbon capture and storage to support enhanced oil recovery.
State regulators plan to present draft rules for Senate File 159 before the Legislature returns to session in February, Mary Throne, deputy chair of the Public Service Commission, told lawmakers on Nov. 19.
"I never want the regulatory process to get in the way of a business deal...," she said. "We don't want to inadvertently be in the way, and ultimately defeat the legislation that you passed."
Ultimately, the application of Senate File 159 could affect ratepayers. Any additional costs accrued by a utility company could be transferred to customers.
At a Nov. 19 Legislature's Corporations, Elections & Political Subdivisions committee meeting, lawmakers advanced a bill that could open up transmission lines and customers to new purchasers of otherwise retired coal-fired power plants. With the loss of customers, a former owner of a coal-fired power plant may be left with a smaller pool of customers paying the utility's fixed rates, Parrish explained. As a result, these "stranded costs" could be transferred to existing ratepayers, bumping up their electrical costs.
The Public Service Commission has held multiple technical conferences to collect information as it drafts the rules. The final conference is set for 1 p.m. Monday.
The business news you need
With a weekly newsletter looking back at local history.