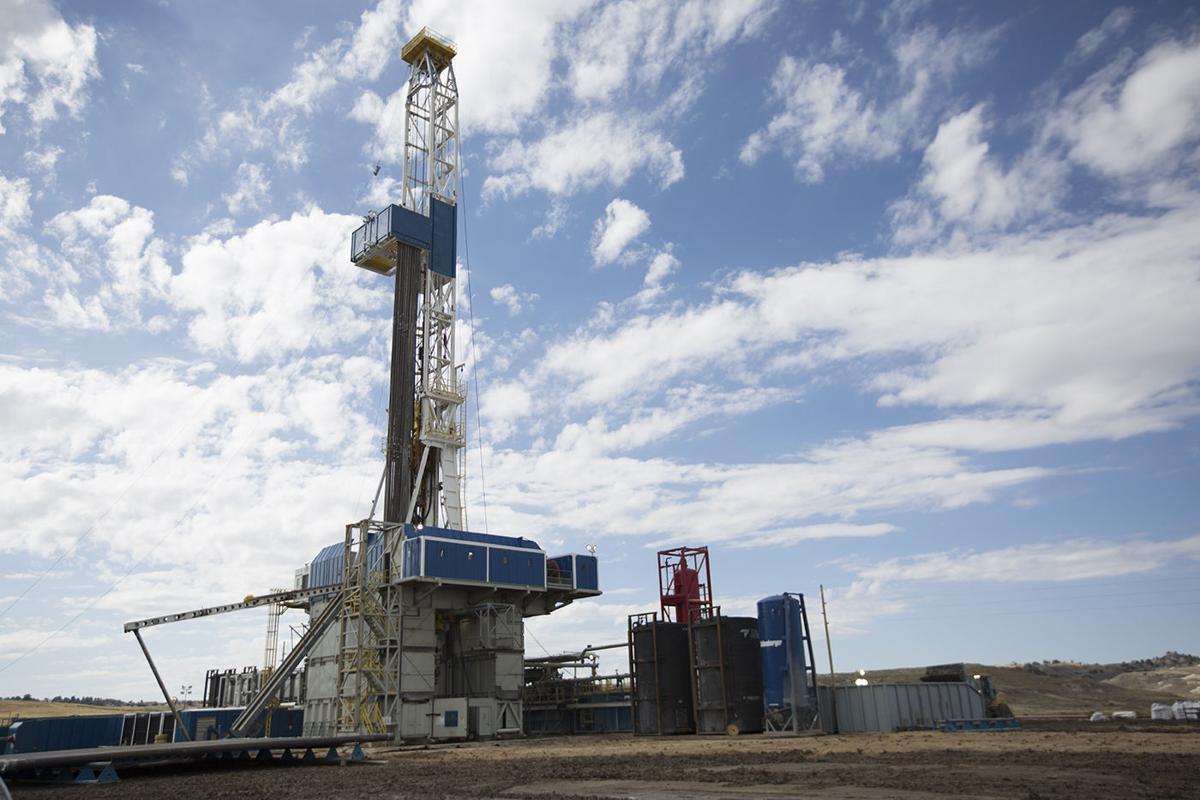 The Bureau of Land Management collected over $1.35 million during its third quarter oil and gas lease sale held online Thursday, with all available parcels receiving bids.
The federal government only offered eight parcels of land in Wyoming this month — an unusually meager selection — after it deferred hundreds of parcels caused by ongoing conflicts with wildlife habitat. The eight parcels available for this month's auction totaled about 4,427 acres and all fell outside of sage grouse habitat. The parcels are in the state's far southeastern corner.
The average winning bid was $346 an acre, according to EnergyNet.
For September's sale, the BLM had originally offered 155 parcels nominated by oil and gas companies for the auction, in addition to many parcels deferred in previous sales. But less than two weeks before the sale, the agency announced it would defer the vast majority of parcels, in response to a court order issued earlier this year. The BLM's decision scaled the sale down from 290 parcels to just eight.
A Montana judge ruled in May that the U.S. Interior Department had failed to properly prioritize leasing public land outside sage grouse core habitat for energy development during several quarterly lease sales. The U.S. District Court for Montana's order effectively struck down the sale of 440 leases, encompassing 336,000 acres auctioned during a June 2018 lease sale.
The decision marked the second ruling in a single year from the 9th Circuit vacating oil and gas lease sales in Wyoming.
In response, the BLM withdrew parcels located in sage grouse habitat from its September sale. The agency has yet to release an official strategy on how it will prioritize leasing parcels outside sage grouse habitat going forward.
Overall, it's been an unprecedented year for oil and gas development on federal land.
The agency unexpectedly postponed the June sale in Wyoming, along with sales in several other Western states, shortly after the spread of the COVID-19 pandemic gained speed in the U.S. The BLM had originally planned to offer 135 parcels during Wyoming's June oil and gas sale, but deferred them after it was postponed.
"The BLM is committed to minimizing the risk of COVID-19 transmission while continuing to deliver essential services to the public," the BLM's Wyoming field office said in a news release. "As required by law, we are proceeding with our quarterly lease sales, which are now held online and have no associated public health risks."
Meanwhile, oil and gas developers have been slammed by depressed market conditions caused by a glut in oil worldwide and global economic recession.
The ubiquitous heads of pumpjacks, usually faithfully bobbing up and down across Wyoming, have largely come to a standstill.
Half of the money collected by the federal government during the quarterly auctions, as well as mineral royalties associated with leases, flows back to the state. But oil and gas lease sales in Wyoming have brought in just $4.7 million from sales so far this year. In 2019, bids brought in $140 million.
The BLM announced this summer it will still hold the final oil and gas lease sale of the year this December.
The business news you need
With a weekly newsletter looking back at local history.