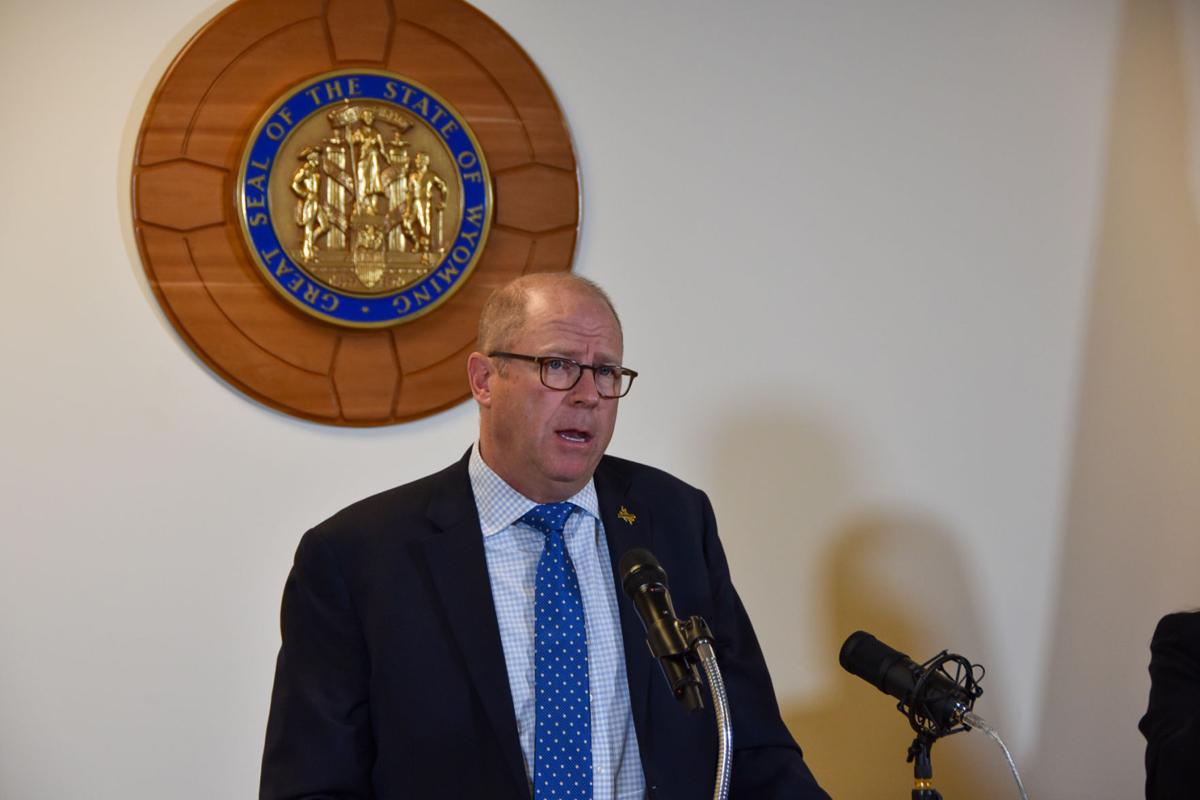 RIVERTON — Wyoming Secretary of State Ed Buchanan's elections division is reviewing the practices of a social media activist that has been pressuring Fremont County campaigns this election season.
Wyoming Gun Owners identifies itself as a pro-gun group but has been accused by many of picking favorites in Wyoming legislative campaigns regardless of candidates' Second Amendment stances.
The group often posts negative, combative videos about candidates on sites including Facebook and YouTube that accuse their unfavored political contenders of being anti-gun candidates.
Their grounds for such accusations — even when challenged by livid commenters — is uniform: the candidate did not fill out the Wyoming Gun Owners' gun rights survey.
"I don't agree with the tactics they take at all," State Sen. Eli Bebout, R-Riverton, told The Ranger on Wednesday. "I'm very disappointed in them."
Bebout said while Wyoming Gun Owners is registered to a Cheyenne address, its operators are chiefly from out of state.
Indeed, spokesman Aaron Dorr and his brothers are associated with 24 similar organizations, across a dozen different states, according to dorrbrotherscams.com, a site devoted to boycotting the brothers' electioneering practices.
"No one stronger supports the Second Amendment than I do," Bebout continued, "but the way they've attacked some responsible, decent people, it's just not the way we do things in Wyoming. … To lower oneself to the depths that they do, I don't agree with at all."
The longtime Riverton legislator noted that his agreeing to speak with The Ranger about the group could make him the next target of its bullying.
"But I personally have never been intimidated by groups like these," he said.
Bebout did not seek reelection this year and is retiring from the Legislature at year's end.
Wyoming Gun Owners did not respond to calls for comment.
Wyoming law places Buchanan's office in charge of investigating election code violations.
Buchanan did not comment on which of Wyoming Gun Owners' alleged offenses his office is scrutinizing. However, the group has attracted criticism for its methods of garnering donations.
It is registered federally as a 501©(4) nonprofit.
As a nonprofit — one that asks subscribers routinely for up to $500 in donations — Wyoming Gun Owners has avoided documenting its expenditures with the Secretary of State since it disbanded its political action committee status in 2016.
"The (Dorr) brothers are the founders or directors of or advisers to a string of nonprofit organizations across 12 states that have made millions of dollars," wrote NBC News investigative reporter Brandy Zadrozny. "And (they) have made enemies of local Republicans and Second Amendment activists" in the process, presumably with their candidate-alienating techniques.
An e-mail to a Wyoming Gun Owners subscriber dated Sept. 29 claims that "WyGO spent every dime we raised to implement this (advertising) program and a whole lot more."
The mailer concludes by asking for more money to help oust unfavored candidates.
Wyoming Gun Owners posted a sponsored ad to social media claiming House District 55 Republican nominee Ember Oakley is anti-gun — a claim resoundingly denied in the attached comments by voters who know Oakley personally.
As for the candidate, she said was surprised to find herself labeled anti-gun, but told The Ranger the attack could be due to a misinterpretation by Wyoming Gun Owners of her concern over an early addendum to the 2018 "stand your ground" bill.
During that session, the rough draft of State Rep. Tim Salazar's self-defense legislation included something that troubled Oakley: the immunity provision.
The provision forbade law enforcement from arresting anyone claiming to have used self-defense in a homicide.
In order to arrest someone or begin the due process of a homicide investigation, prosecutors would first have to prove "beyond a reasonable doubt" that self-defense was not used.
"That's a dangerous proposition," said Oakley, noting that the uninquiring permissiveness of that provision could have given actual murderers a chance to escape the law, merely by using "self-defense" as a key word while the state gathered all the evidence — without a defendant present.
The immunity provision was taken out of the bill before the second draft emerged.
"It's not really a Second Amendment issue," Oakley said. "It's not about the right to bear arms."
Either way, she said, law enforcement should have the chance to investigate.
"To label me as anti-Second Amendment due to working to make criminal law and procedure better is absurd. And false," said Oakley, adding that "purposely spreading false information undermines the very fundamentals of our democracy."